This super cute Gingerbread man craft is perfect to go along with the story, "The Gingerbread Man" by Jim Aylesworth. Whether you are reading books, teaching lessons, or just want a fun craft to do with your kids at home, this craft idea is super easy and fun for everyone.
*I use affiliate links in this post. If you buy anything from my links I will earn a small commission*
Supplies You Will Need
cardboard
white paint
green paint
pink paint
scissors
paper
cotton buds
glue
pencil
black marker pen
glitter bow ties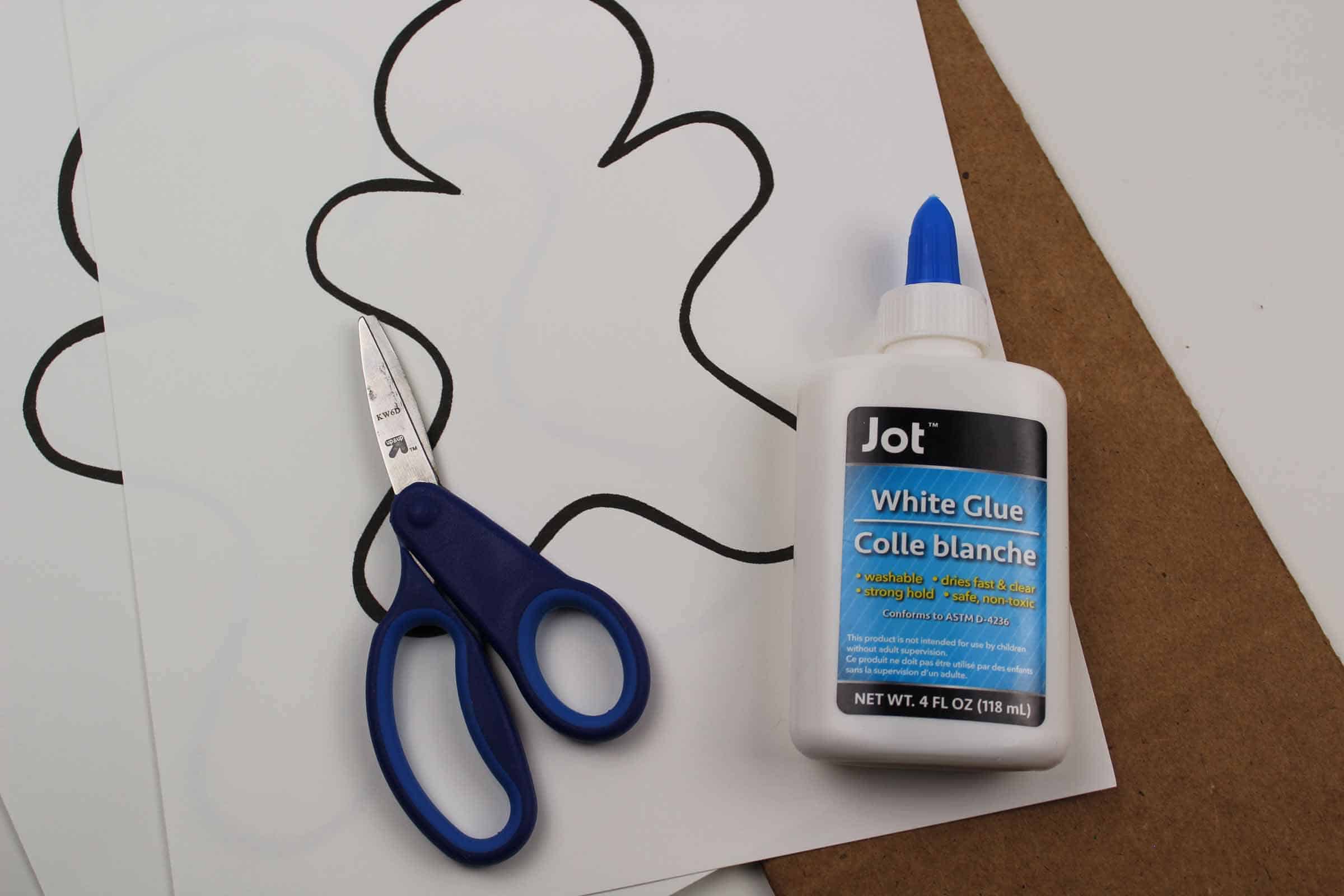 Gingerbread Man Craft Instructions
Begin by downloading your gingerbread man template on a piece of white paper.
Next, you will want to cut out the gingerbread man and use the template to draw the outline on pieces of cardboard.
Then, you will be able to use the cutout to cut your cardboard gingerbread men. If you're making this craft in the classroom with the kids then you may want to do the preparation before class.
Alternatively you can get the kids to do this task themselves as it's a great way to promote fine motor skills through scissor and cutting practice.
Then, dip your cotton bud into the black paint to create eyes for your cardboard Gingerbread man. Dip the other side into the pink paint for rosy pink cheeks.
Use another cotton bud to paint white icing onto the arms and legs of the gingerbread man. Finally paint on buttons and draw a red smile.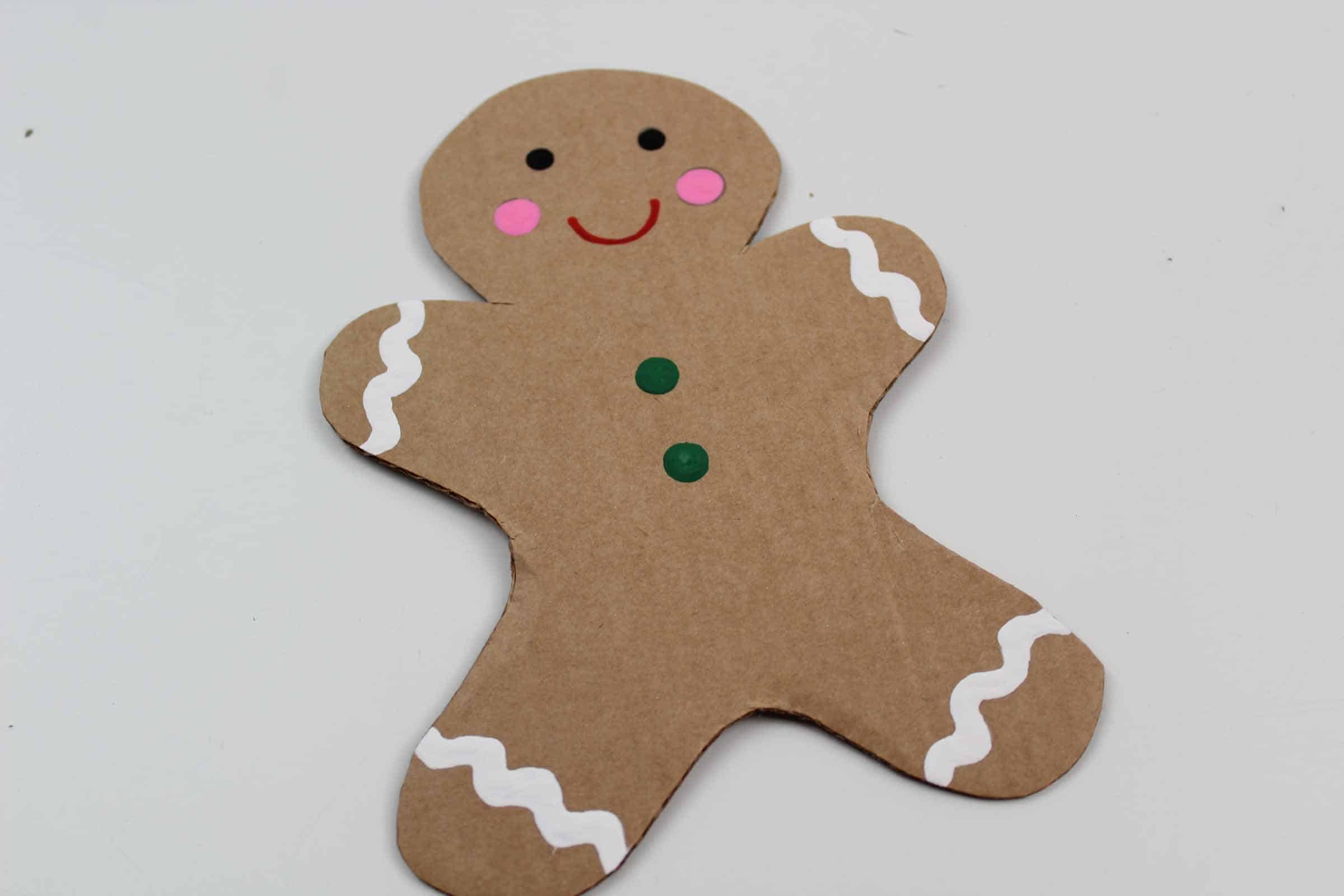 Once your Gingerbread man creation is dry, glue ribbon onto the back of your Christmas decoration and glue on your sparkly glitter bow tie.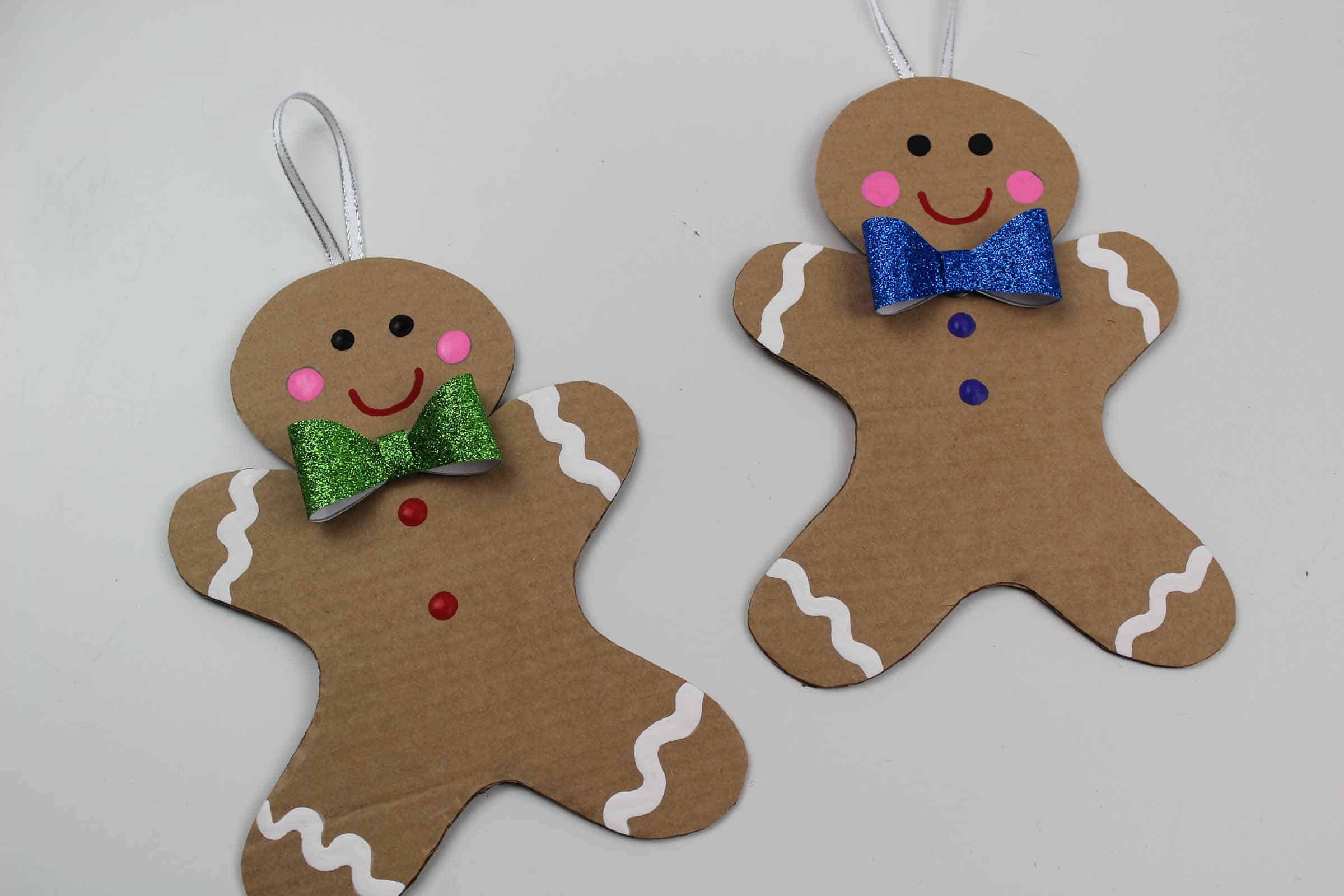 These are super cute Gingerbread men and the kids will love them. You can now hang these on your Christmas tree or create a Christmas display at home or in the classroom.
Enjoy!
Download your free Gingerbread man template here! If you want to continue with the theme, check out our Gingerbread House Ornament.
Please pin this fantastic Gingerbread Man Craft Idea