Story spoons are a fantastic resource that teachers can use in the preschool, nursery and classroom setting to encourage children to read and promote literacy in early years.
If you've ever wanted to know how to make story spoons then this is the tutorial for you.
As a previous early years teacher I always loved making reading resources to promote literacy and reading and today I decided to create some story spoons based on the children's book Aliens Love Underpants by Claire Freedman.
Aliens Love Underpants Wooden Spoons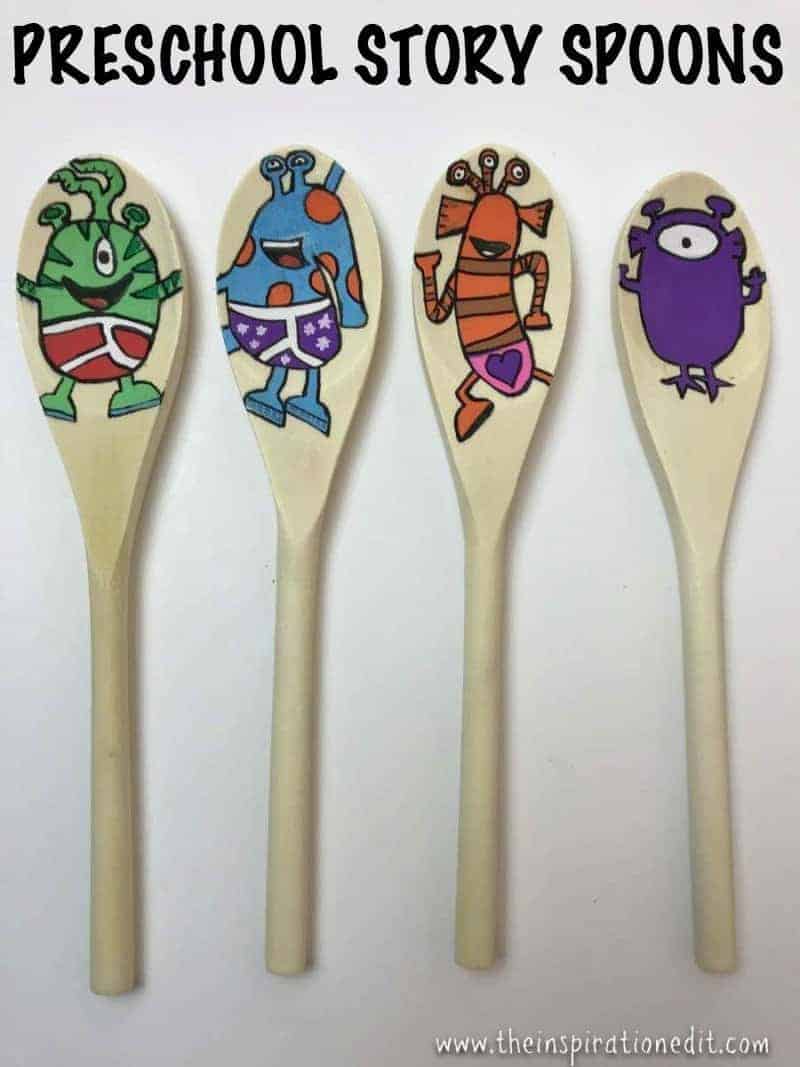 *I use affiliate links in this post. If you buy anything from my links I will earn a small commission*
Supplies For This Preschool Activity
Posca Pens
Wooden Spoons
Pencil
Paper
To make story spoons you will need paper and pencil. Posca paints and of course a set of wooden spoons.
Perfect Stix Green Spoon 158-250 Wooden Disposable Spoons, 6
AmazonBasics 92 Bright Multipurpose Copy Paper – 8.5 x 11 Inches, 1 Ream (500 Sheets)
Uni-posca Paint Marker Pen – Extra Fine Point – Set of 12 (PC-1M12C)
How To Make Story Spoons
Using the children's book you can create practice images on a piece of paper.
If you are super confident then you can draw directly onto the wooden story spoons.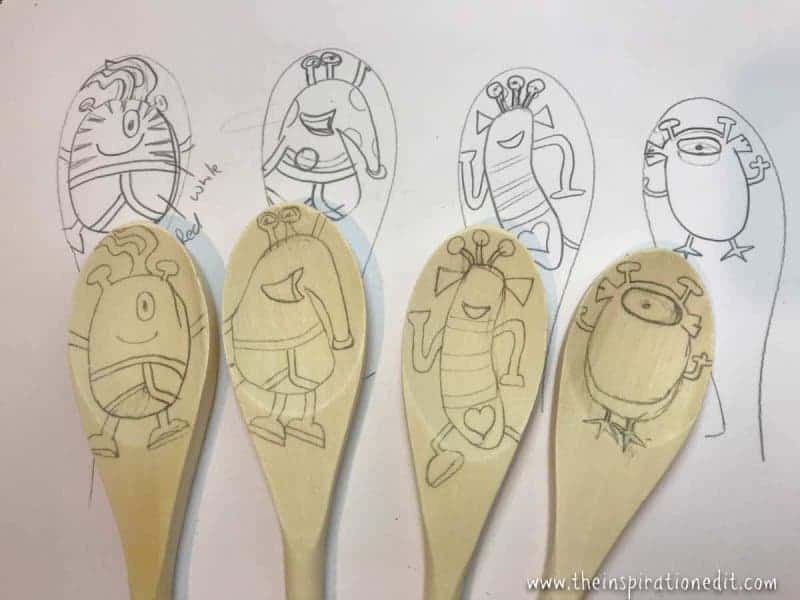 I drew my pictures onto paper first and then the spoons. I then began to paint the wooden spoons with using posca paint pens.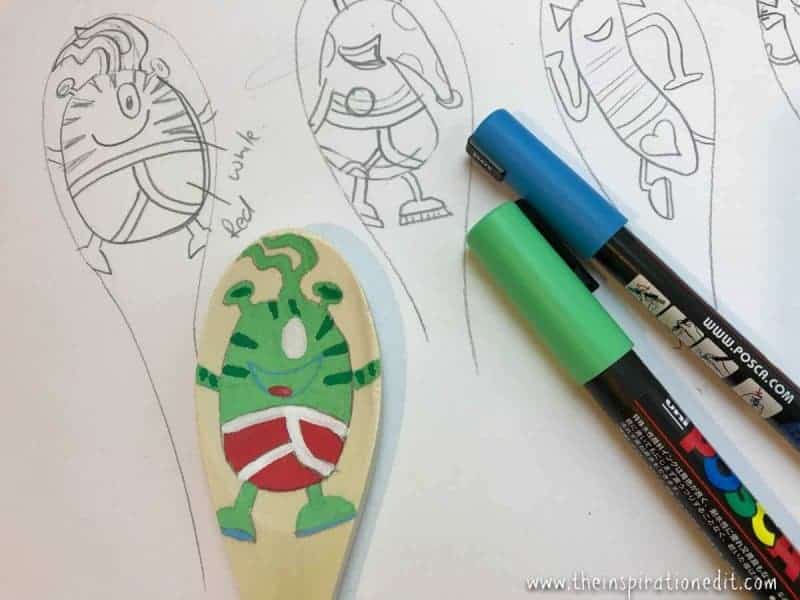 I found the wood is quite tricky to paint on. Some of the paint leaked but I did my best to make these spoons look good.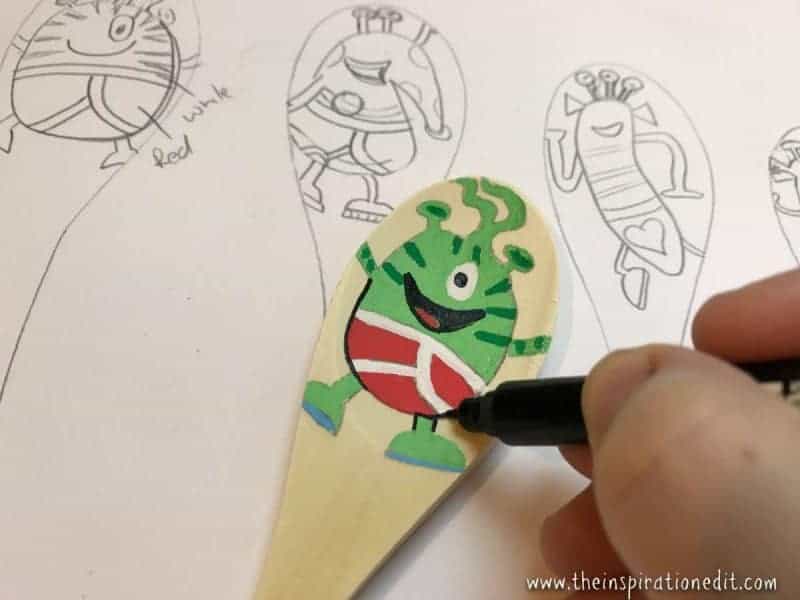 I find painting white first is always a good idea before using darker or brighter colours.
Also drawing outlines can help stop the paint from expanding on the wood.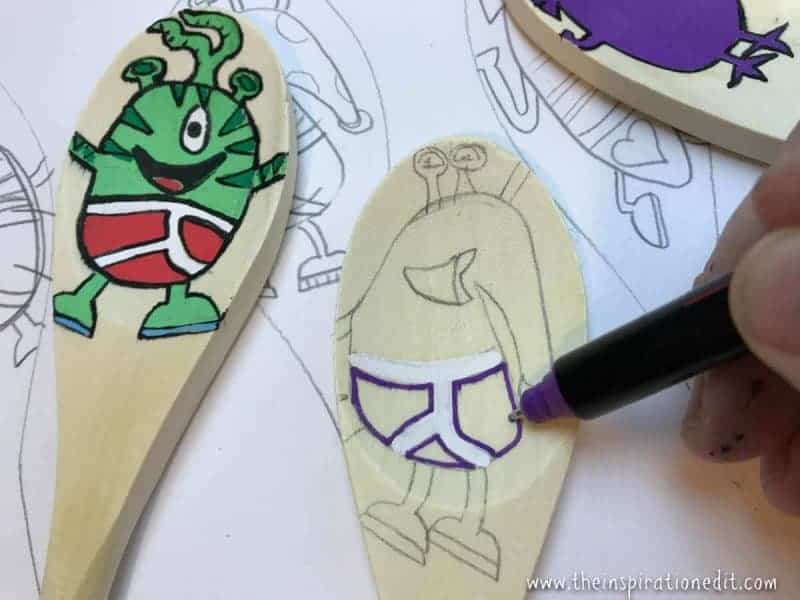 I was really pleased with the end result.
These story spoons can be used at home, in the nursery or pre school setting and can help make reading and literacy a little more exciting for little ones.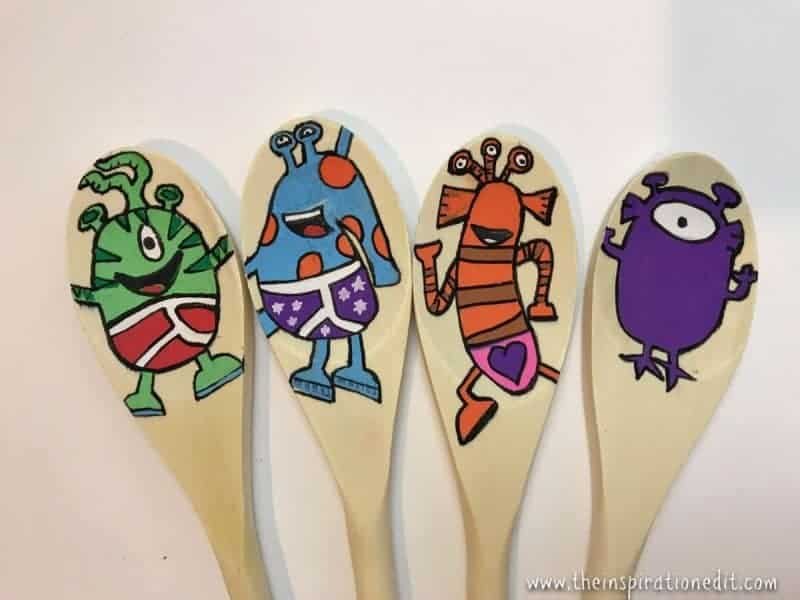 So what do you think? I really like them and would love you to give them a try. Just look at the book and choose an image to draw.
I hope you enjoyed this story spoon tutorial! It's a great reading resource and can make story time or mat time more fun for young children.
AmazonBasics Pre-sharpened Wood Cased #2 HB Pencils, 30 Pack
Sharpie Extreme Permanent Markers, 2-Pack, Black (1919845)
Elmer's 3D Washable Glitter Glue Pens, 31 Rainbow and Glitter Colors (E198)
You may also like our DIY Little Red Riding Hood Story Spoons and our Dr Seuss Thing 1 and Thing 2 Story Spoons.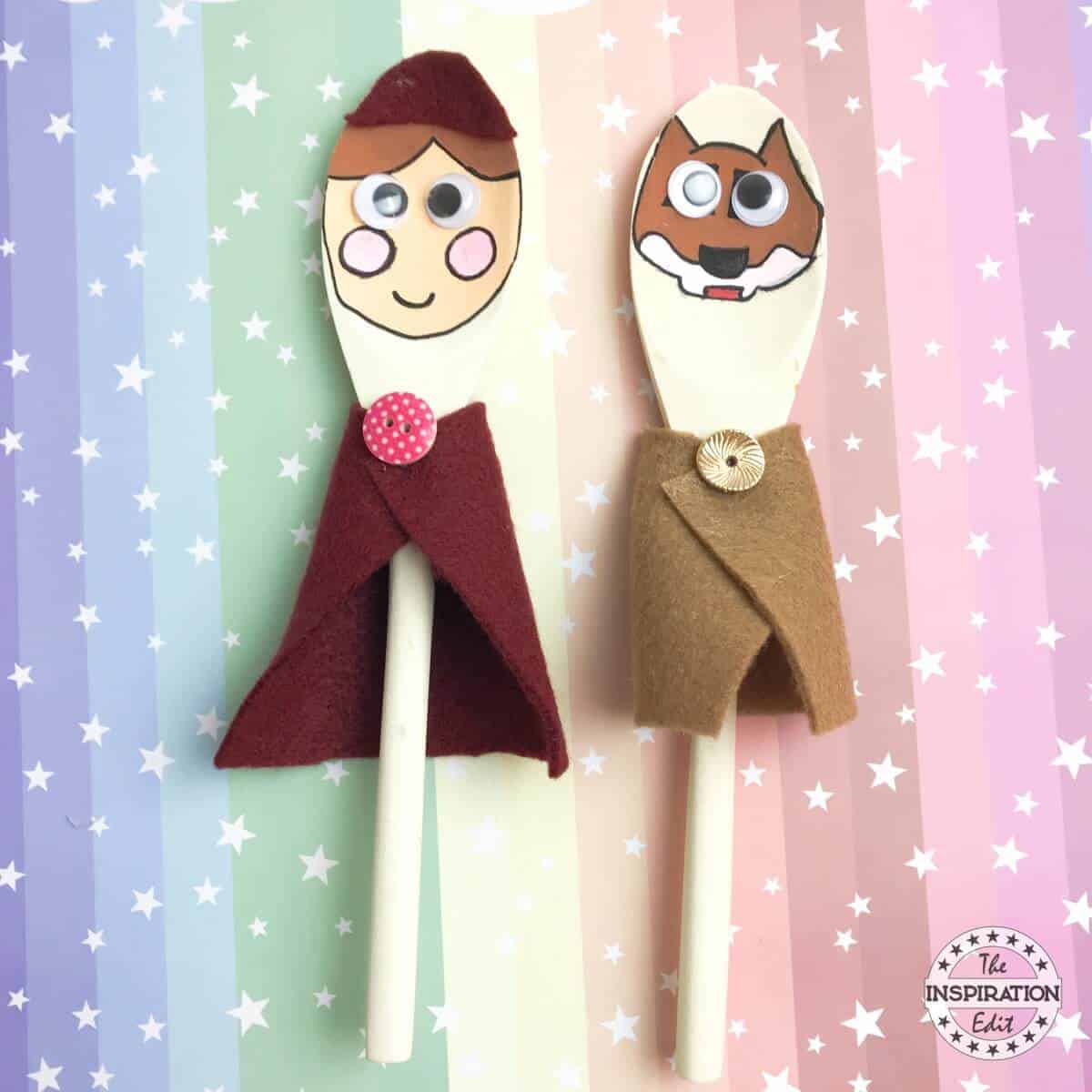 PLEASE PIN THESE DIY SPOONS