Dr Seuss Cat In The Hat Story Spoons
I really am a big fan of Dr Seuss The Cat In The Hat. I particularly like Thing 1 and Thing 2 and today I am sharing some fun story spoons which would make a brilliant preschool or nursery resource.
This could also be a great activity to do at home and making fun crafts that are based on fun story books is a great way to encourage literacy and learning for kids.
I use affiliate links in this post. If you buy anything from my links I will earn a small commission
Supplies You Will Need For This Dr Seuss Craft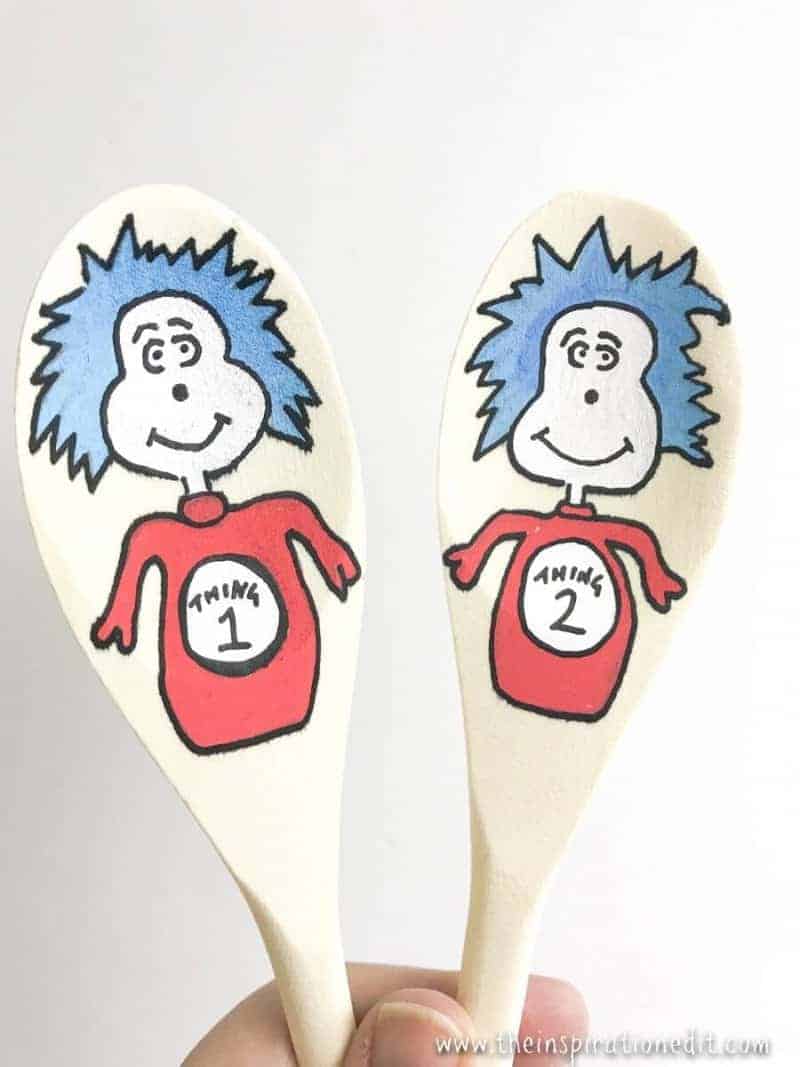 Haawooky Kid's Children Flexible Soft Pencil Magic Bend School Fun Equipment, 30 Piece

Uni-posca Paint Marker Pen – Fine Point – Set of 15 (PC-3M15C)

How To Make Story Spoons
First you will need to get two wooden spoons. Using the pencil draw your Dr Seuss Characters Thing 1 and Thing 2.
Now you have the outline of your characters, begin by painting the face and circles using a white posca paint pen.
Next colour in the jumpers of Thing 1 and Thing 2 with a red posca paint pen.
The next step is to paint the hair of Thing 1 and Thing 2. I love that they have blue hair and think it's so quirky and makes these characters fun to colour.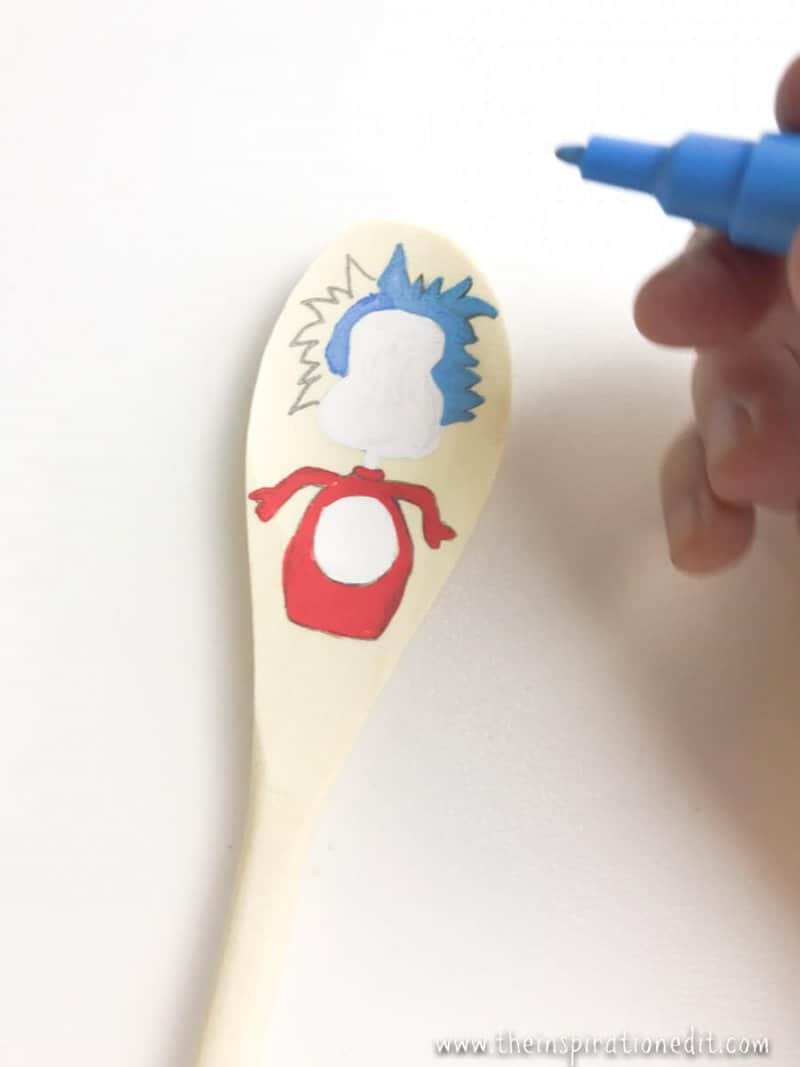 Now the main colours are filled in for your characters it is time to begin outlining the characters.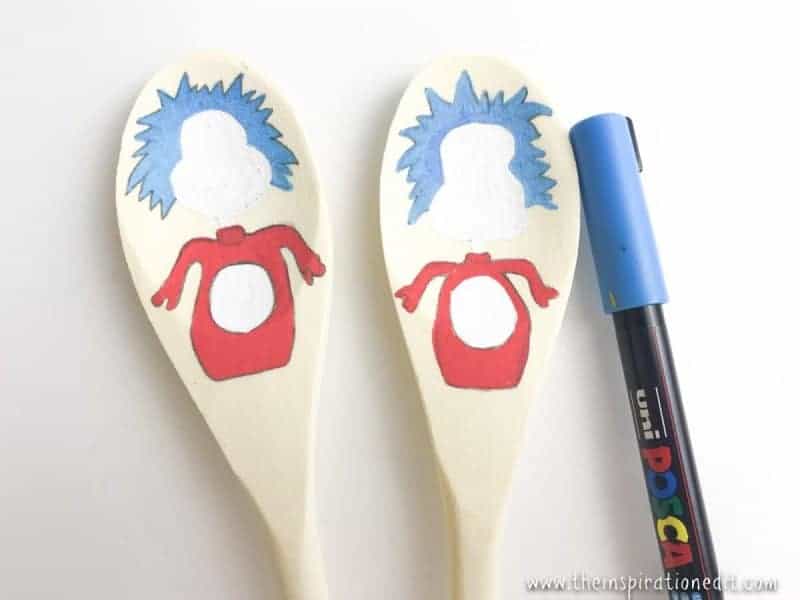 It can be tricky when using a posca pen for fine lining on wood so it's best to do it extra carefully to ensure not too much black smudges.
Next it is time to draw the face of your characters, the eyes, eyebrows, nose and mouth.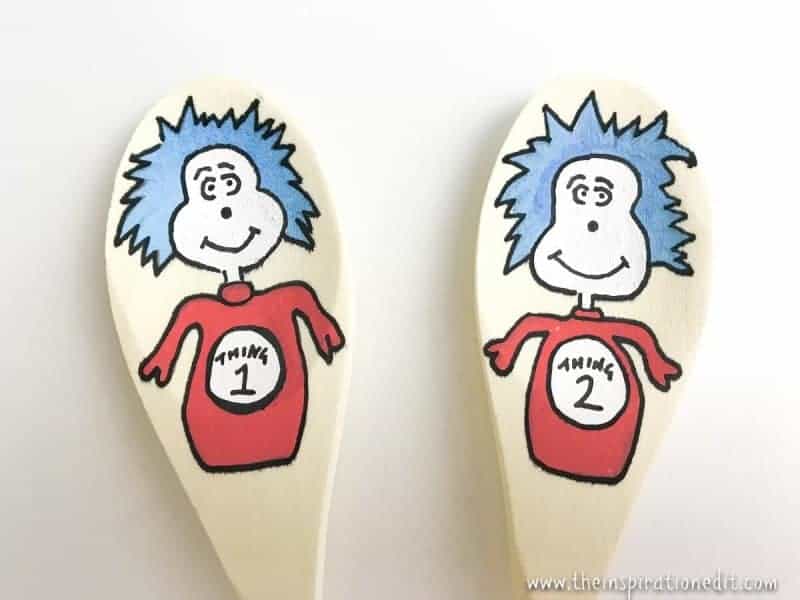 Finally add the words Thing 1 and Thing 2 to the white part of the characters jumpers. Now your done. Enjoy.
Uni Posca Paint Marker Pen, Fine Point, Set of 7 Natural Color (PC-3M 7C)

Zicome 100 Pack Eco-friendy Wooden Spoons for Parties and Crafts, 6-2/5 Inch

The Cat in the Hat