DIY Paper Dahlia Flower Craft For Kids
Today we are sharing another one of our fun flower paper craft tutorials which has been a real hit here on The Inspiration Edit.
Paper crafts are easy and simple and can really get the kids really involved in basic creative crafts.
This is a great chance to develop fine motor skills, talk about flowers and the spring season and get the imagination going.

Supplies For Your Paper Dahlia Craft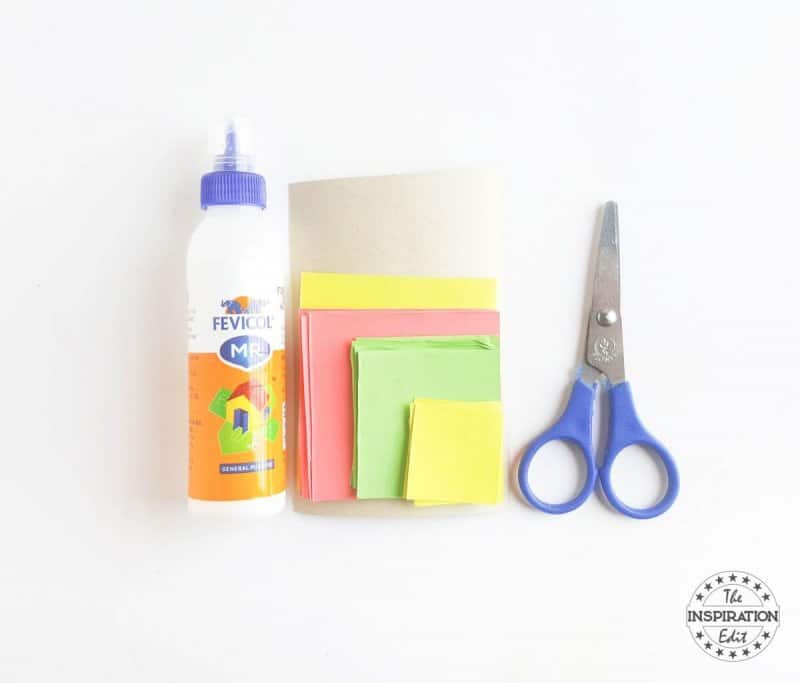 Pacon Card Stock, 8 1/2 inches by 11 inches, Colorful Assortment, 250 Sheets (101199)

AmazonBasics Multipurpose Scissors – 3-Pack

Elmer's E304 Glue (2 Piece)

How To Make A Paper Dahlia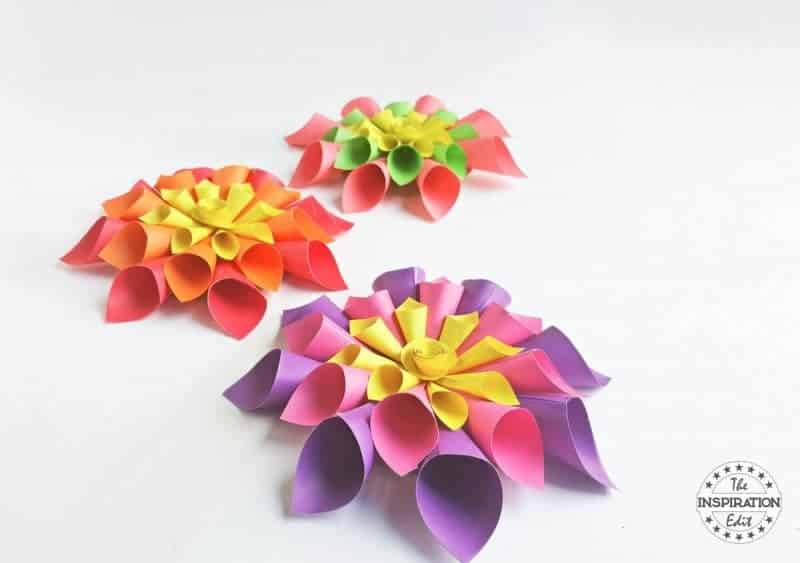 Select 3 or more different coloured craft paper for the flower and cut out square shapes from them.
Cut out the squares in 3 different sizes and for each size cut 8 pieces of squares.
Also cut out a round pattern and then cut it into a spiral.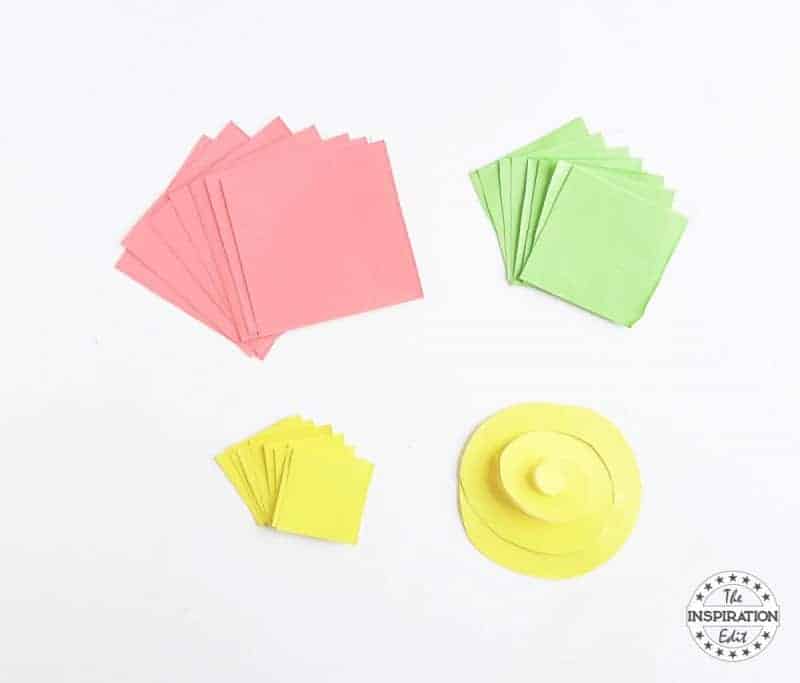 Take any one of the square cut outs and fold any one corner towards the middle of the square.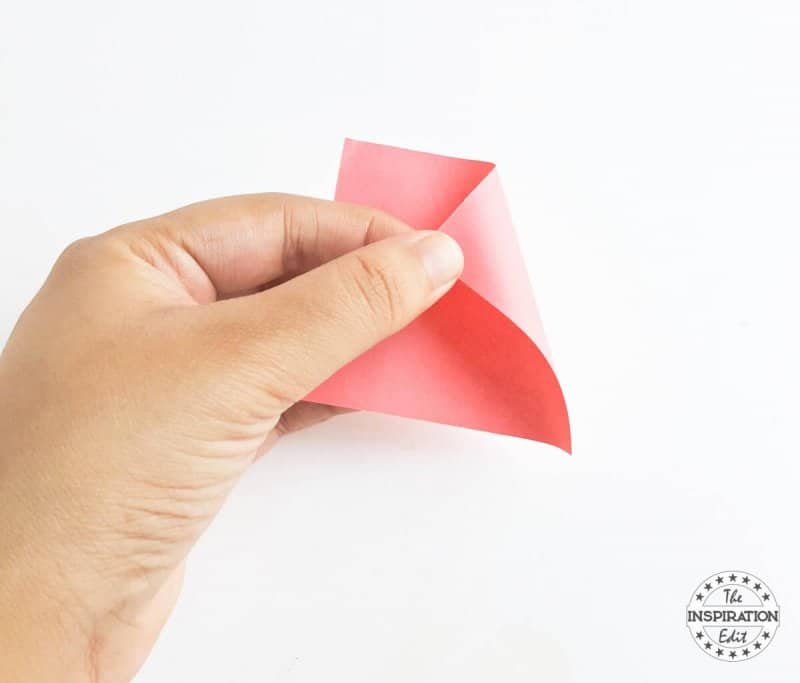 Now fold the opposite corner towards the middle (keeping the previous fold on its place).
Overlap both folds by 1 cm and glue the overlapped part to secure the cone shape.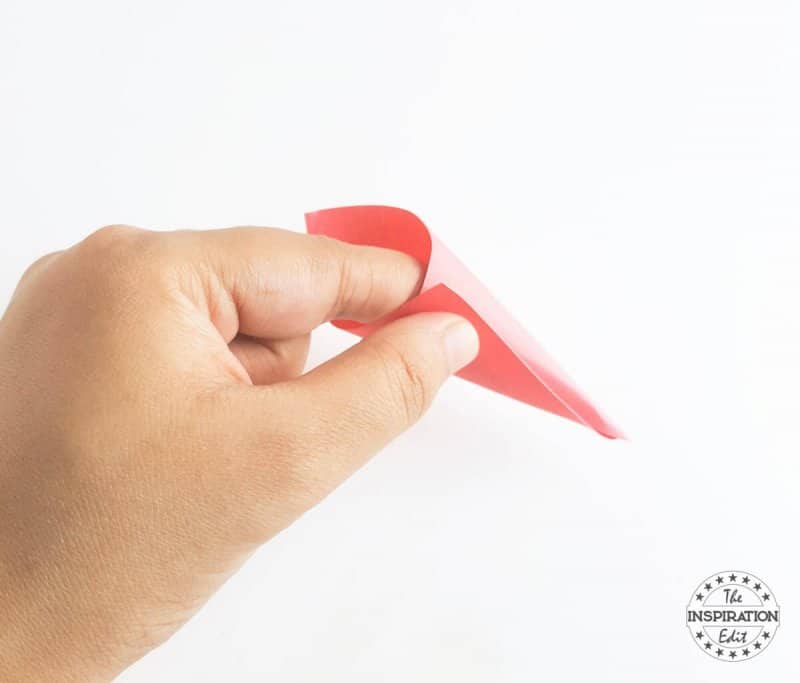 Similarly create cone patterns with the rest of the square cut outs.
Take the spiral pattern and start rolling it from its outer edge towards the center and then glue the roll with the center to secure it.
This will be the center part of the flower.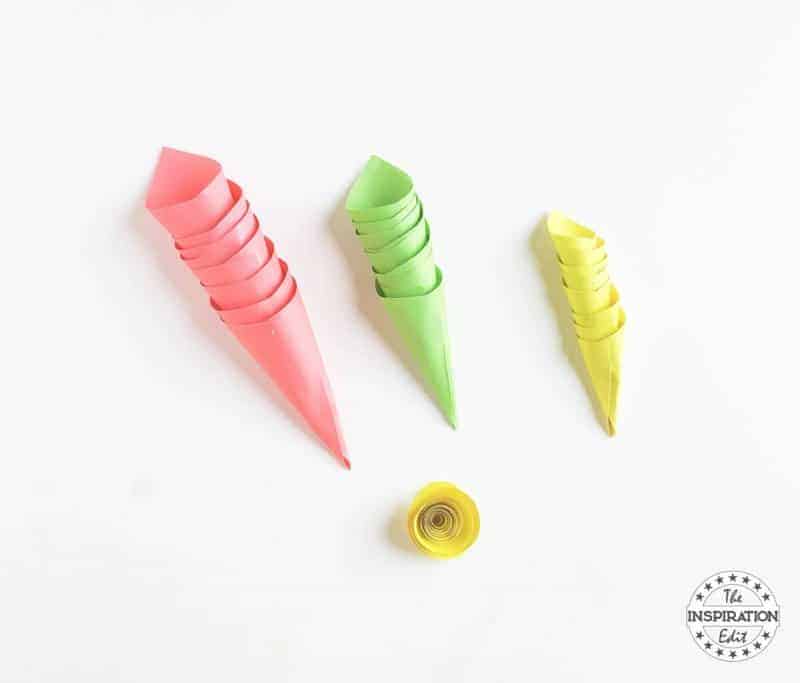 Cut out a round shape from a cardstock paper.
The size of the round cut out would depend on the size of the square cut outs.
Apply 8 lines of glue around the round pattern; from its outer edge towards the center, the lines don't need to reach the center.
I applied 8 lines of glue because I prepared 8 cones for each layer for the dahlia.
The round pattern is the base.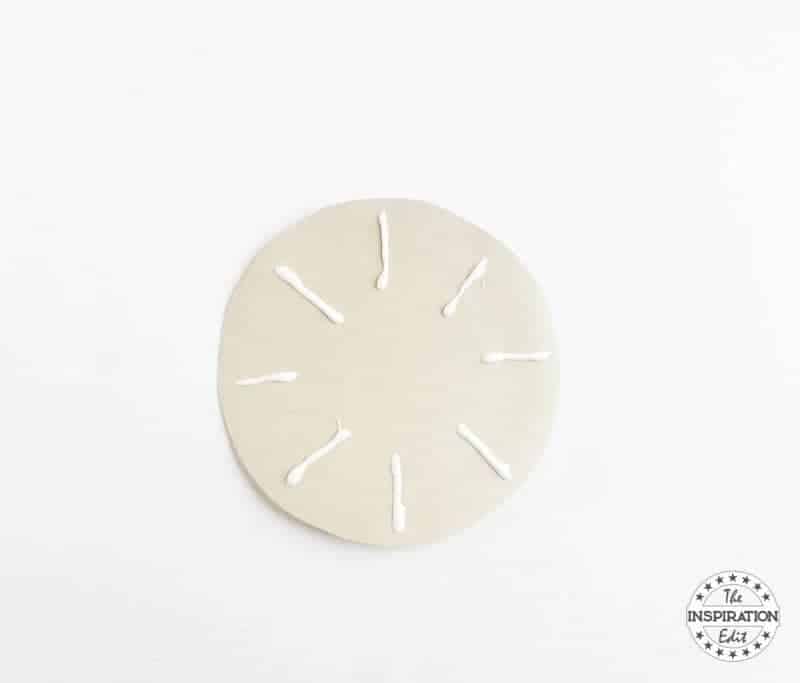 Take the large cones and place each cone on each lines of glue with the cones' open (wider) end facing outwards.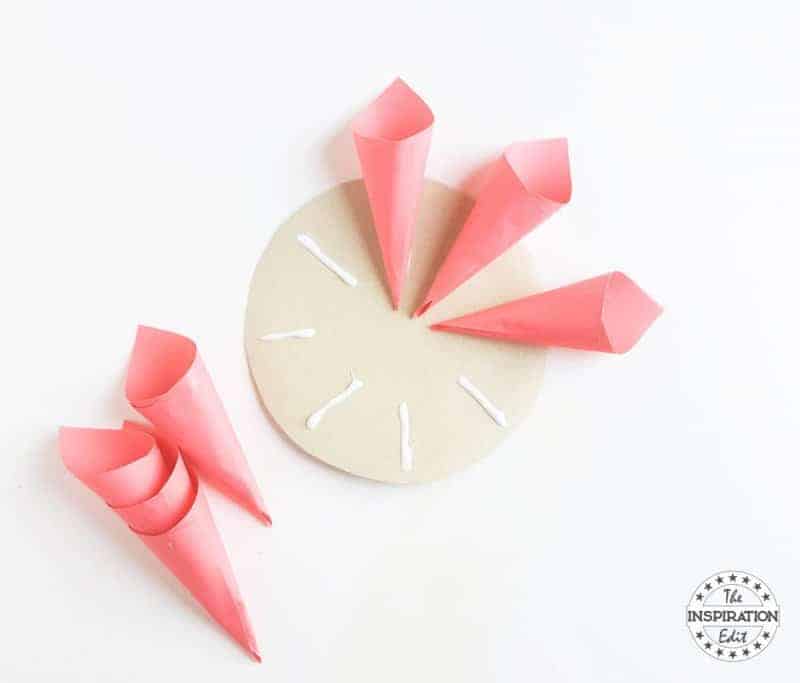 Make sure to keep even gaps between the cones and arrange them nicely.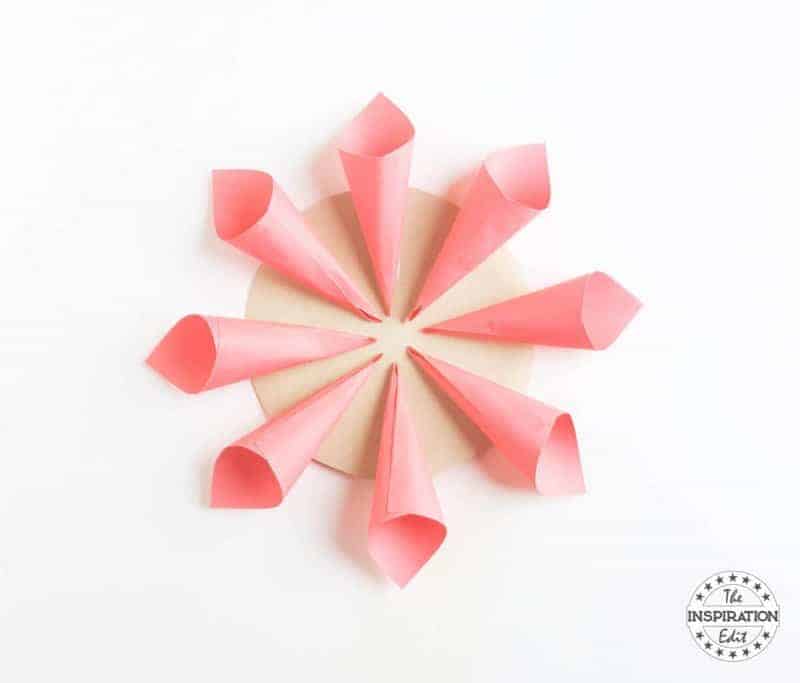 Go for the next layer with the medium sized cones.
Glue the medium cones slightly inwards (joining the closed end of the cones at the center of the base and between 2 larger cones.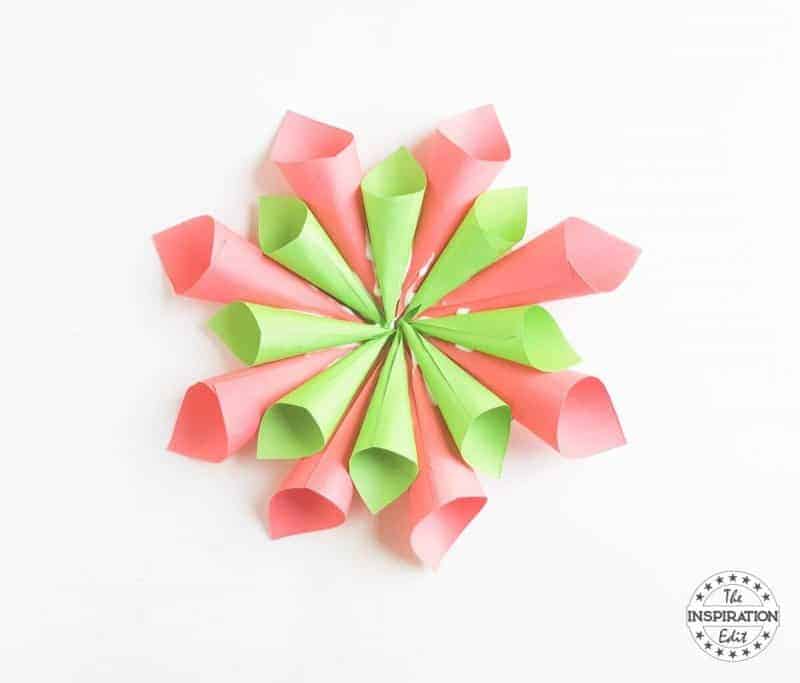 Now glue the small sized cones similarly; gluing each small cone between 2 medium cones and towards the center.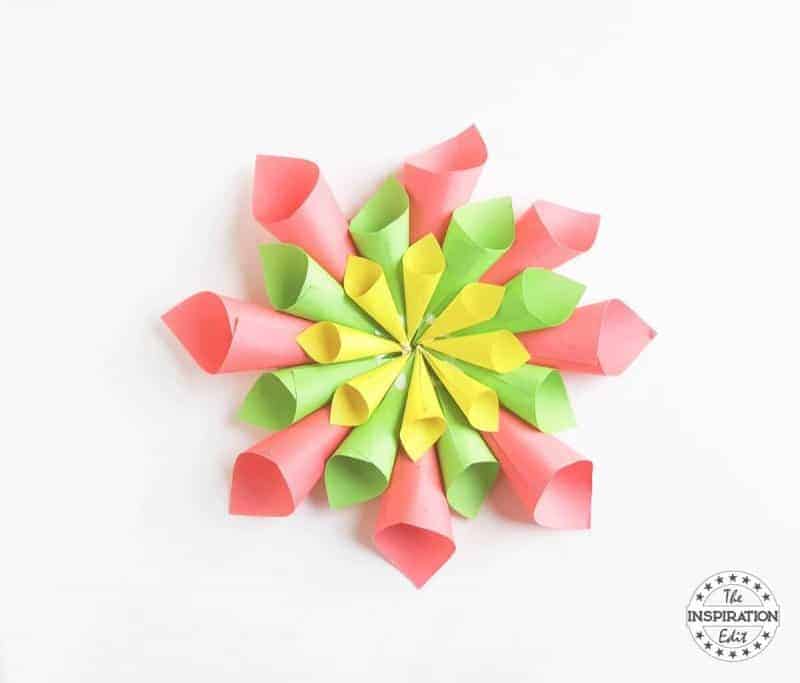 Finally glue the rolled spiral piece on the center to complete the dahlia flower.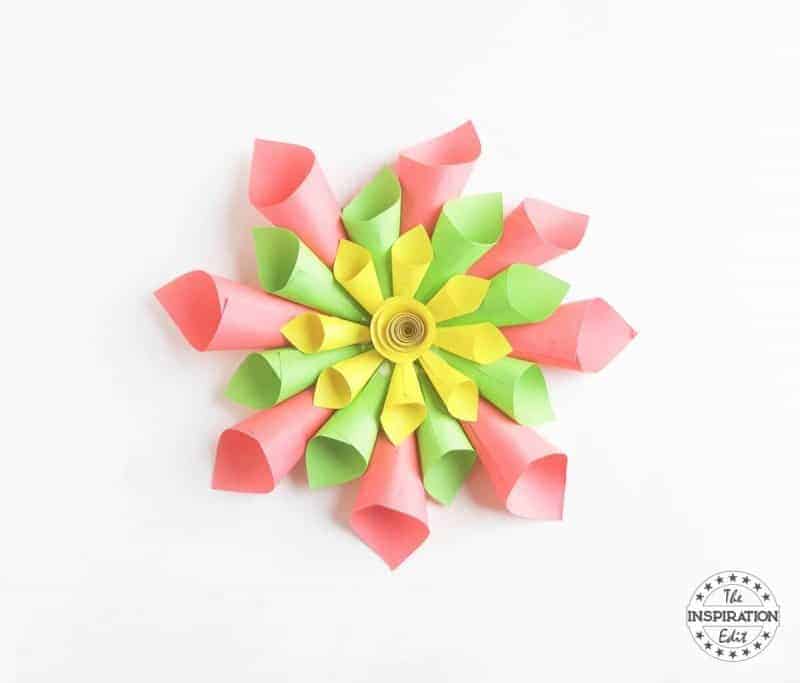 You can come up with many variation by mixing and matching different colours; and different numbers and layers of cones.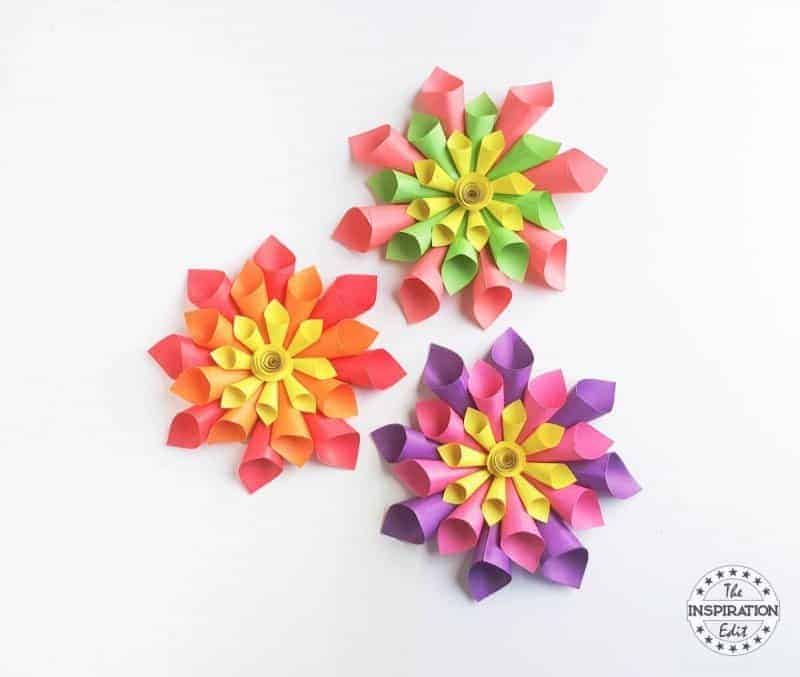 Enjoy this fun and easy paper flower craft!