Easy Winter Craft Snowflake Decoration For Kids
Today I have a fantastic winter craft to make with the little ones. It's a basic and simple snowflake craft which I'm sure the kids will really love.
This winter snowflake ornament is super easy to make and is a great Christmas preschool craft idea for the kids. We have a free downloadable snowflake template to make it easy and you will love making these with the children! We sure did!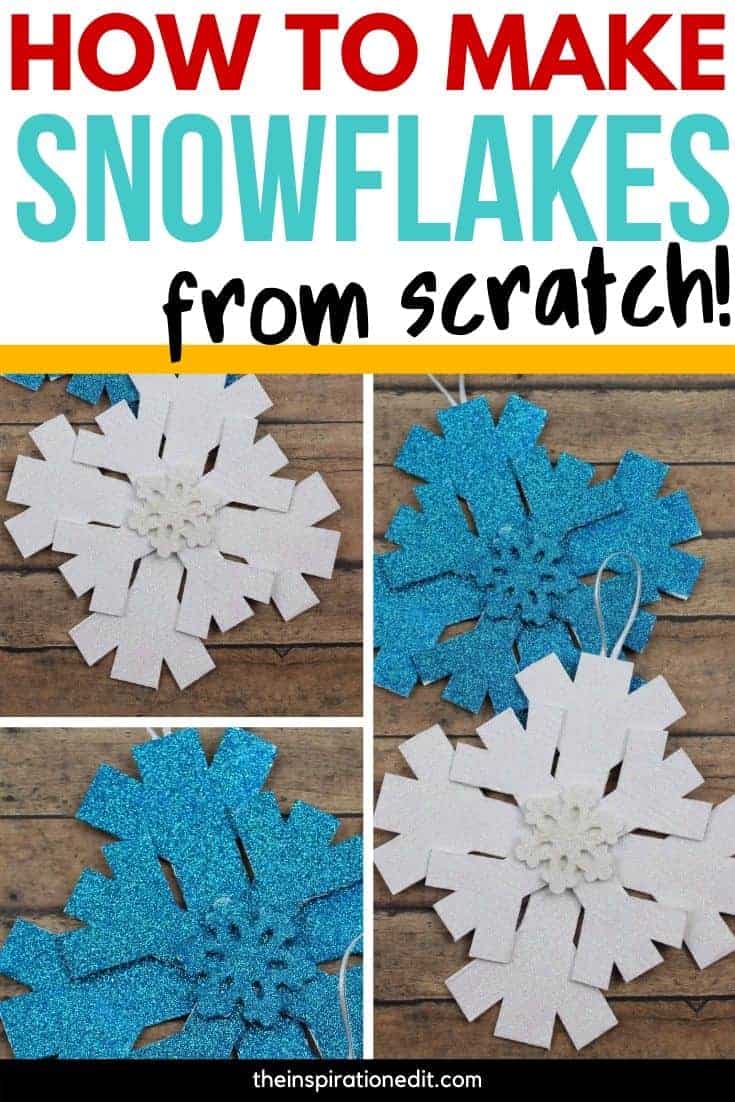 *I use affiliate links in this post. If you buy anything from my links I will earn a small commission*
What You Will Need For Snowflake Ornament
Printer for your snowflake template
Pencil
Scissors
White Paint and any other colours you wish to use
Glitter Silver and any other colours you wish to use
How To Make A Snowflake Decoration
Begin by downloading and printing off your snowflake template.
Cut out your template and use this to draw snowflakes onto your cardboard.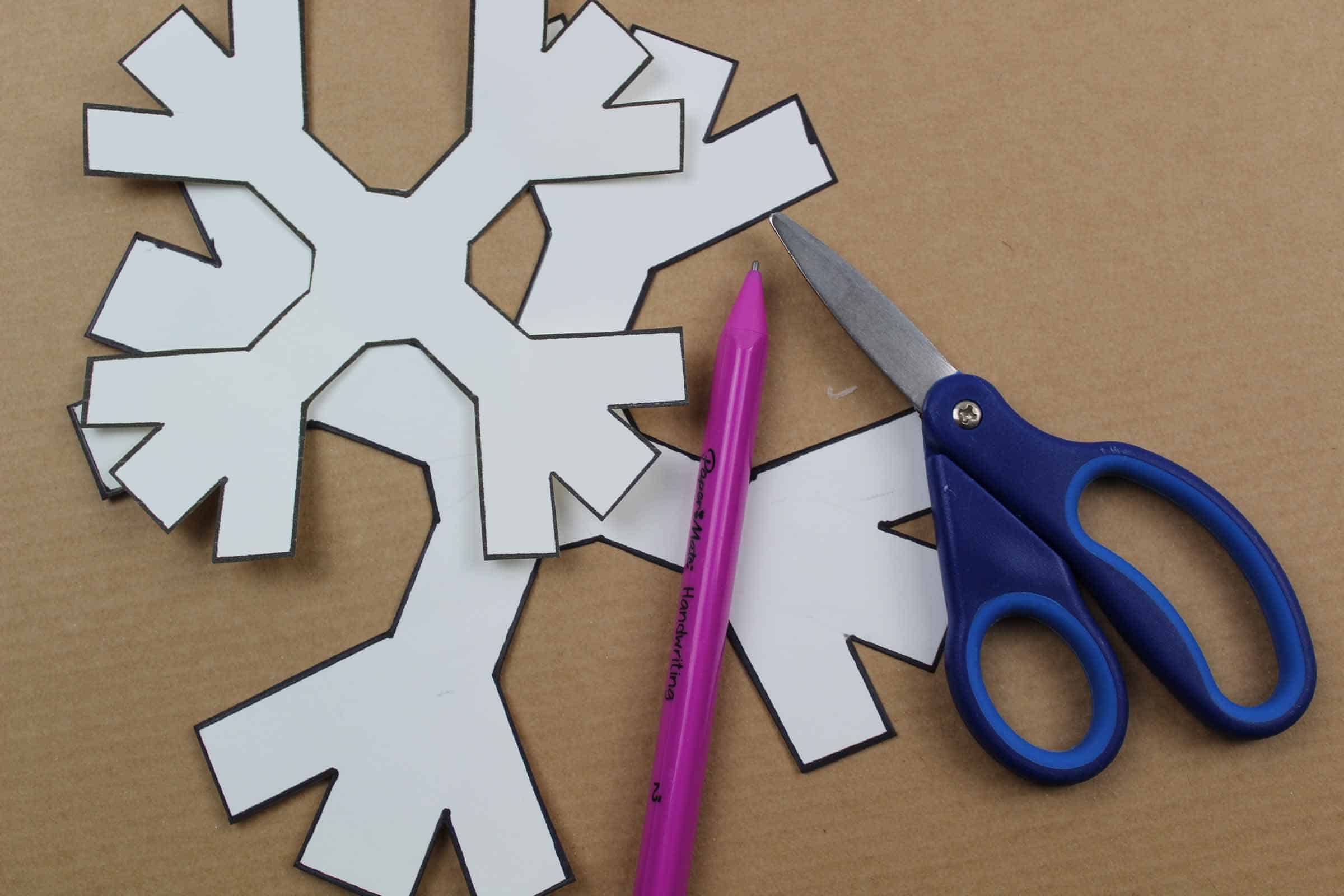 The next step is to cut out the snowflakes using your scissors. This can be a great craft idea for kids or adults. If you have kids with you then why not use it as a opportunity to promote fine motor skills by having the children cut out their own snowflakes.
Hand eye co-ordination is an important skill for kids to develop and activities and crafts that encourage fine motor skills are great to make at home or in a Nursery school setting.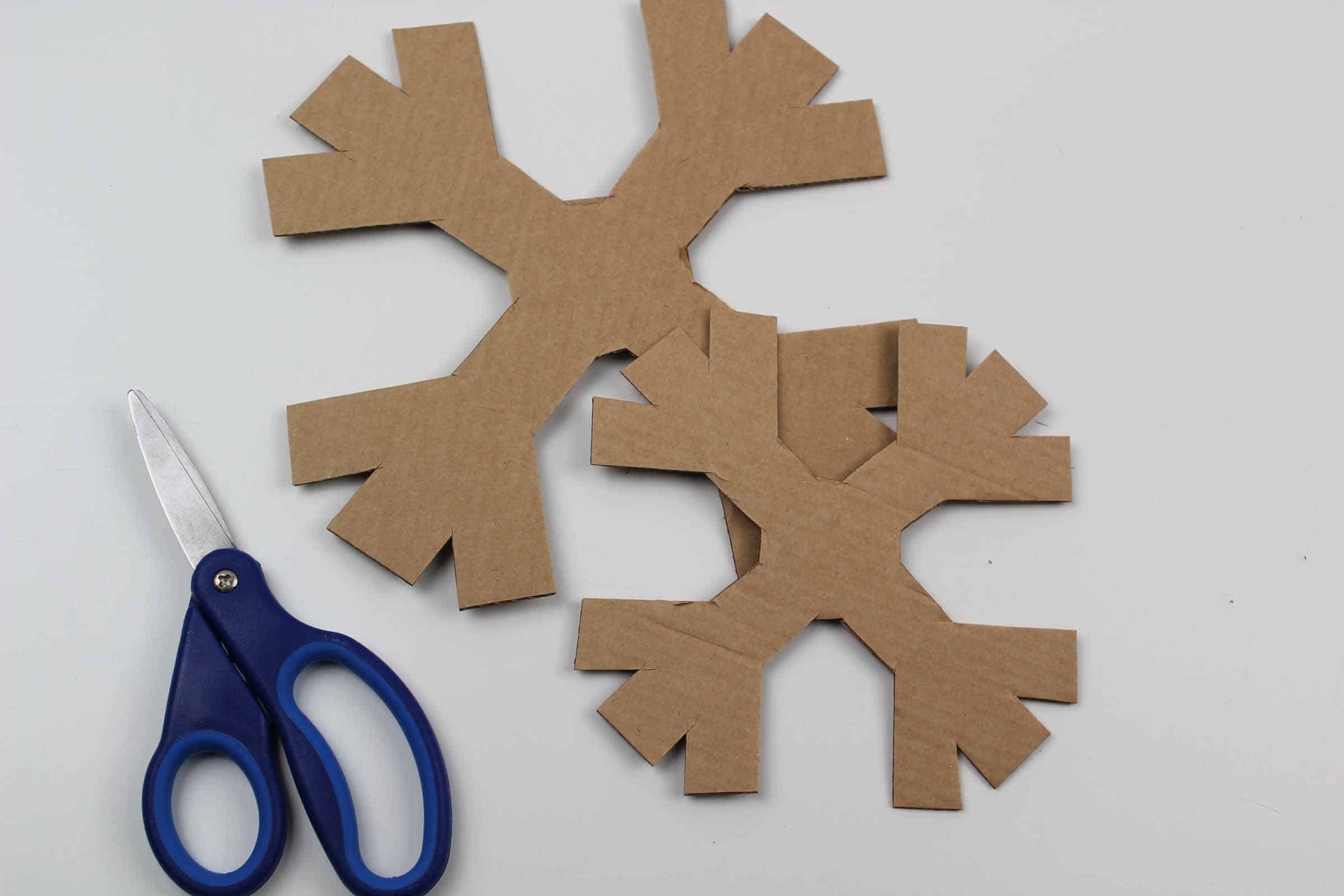 Select your paint and add the corresponding glitter colour mixing well. This will make the paint glittery!
Paint the snowflakes using the paint colour of your choice.
We chose to use white paint and silver glitter then made some blue Snowflakes with blue paint and blue glitter.
Once the snowflake ornaments are dry, you can glue the pieces together.
Finally glue a ribbon loop into the back of each snowflake decoration so they are easy to hang on your Christmas tree.
Your snowflakes are now ready.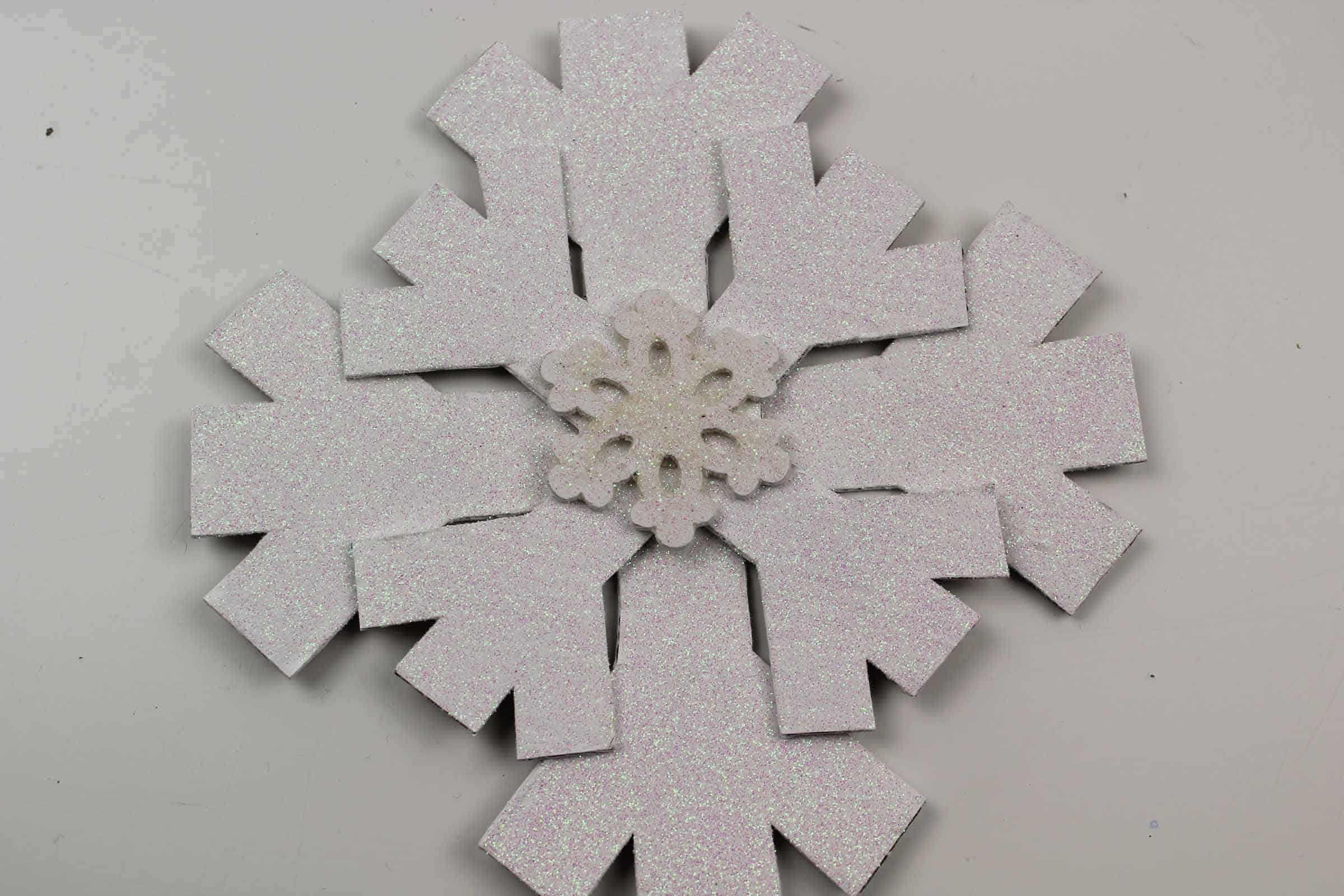 If you're looking for more fantastic Christmas decoration ideas then check out our Wooden Snowman decorations and our Funky Christmas Tree Crafts.
Download your free Snowflake template printable here.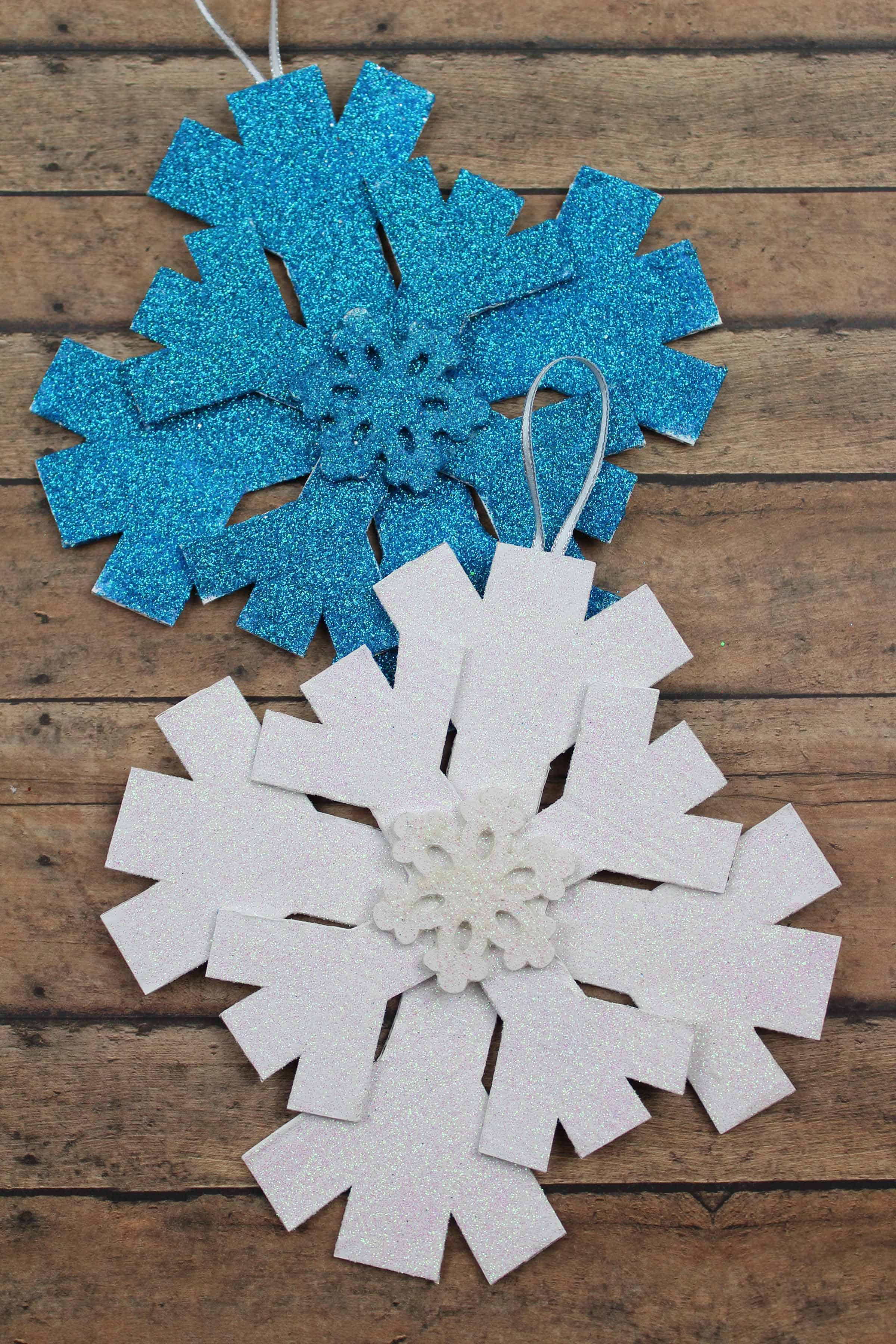 Please pin this fantastic snowflake craft idea.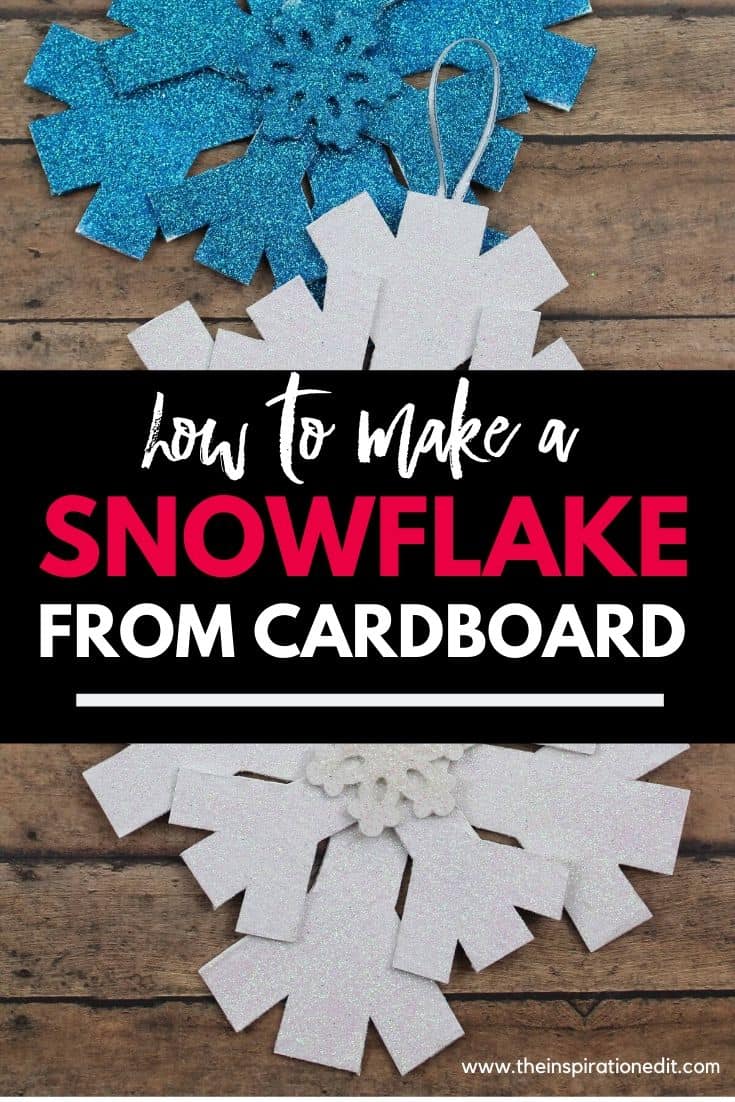 Snowman Crafts You Will Love!