Everyone should get something on Valentine's Day. Cards are great, but they don't last forever. This Valentines bubble art photo frame gift is something kids can do for their loved ones.
This is something moms and dads can do with their kids for the other parent, or it works really well as a Valentine's gift kids can do at school for both parents.
If you want a gift that comes from the heart and will last throughout the years, this Valentines bubble art photo frame is the perfect gift. Check it out, below!
*I use affiliate links in this post. If you buy anything from my links I will earn a small commission*
Supplies for Photo Frame Gift
Paintbrush

Bubble wrap

Black Marker

Paper

Scissors
How to Make Valentine's Bubble Art Photo Frame
Cut squares of bubble wrap and set aside.
Place drops of paint onto a plate.
Paint a square of bubble wrap (bubble side) and firmly press the bubble wrap onto the wooden frame. Allow the paint to dry completely before overlapping any colors.
Repeat this time again with various paint colours until your desired look is created.
Cut a piece of paper to fit the frame window and allow your child to write a message. Place the picture inside the frame.
Decorate the frame with heart stickers, glitter, sequins etc.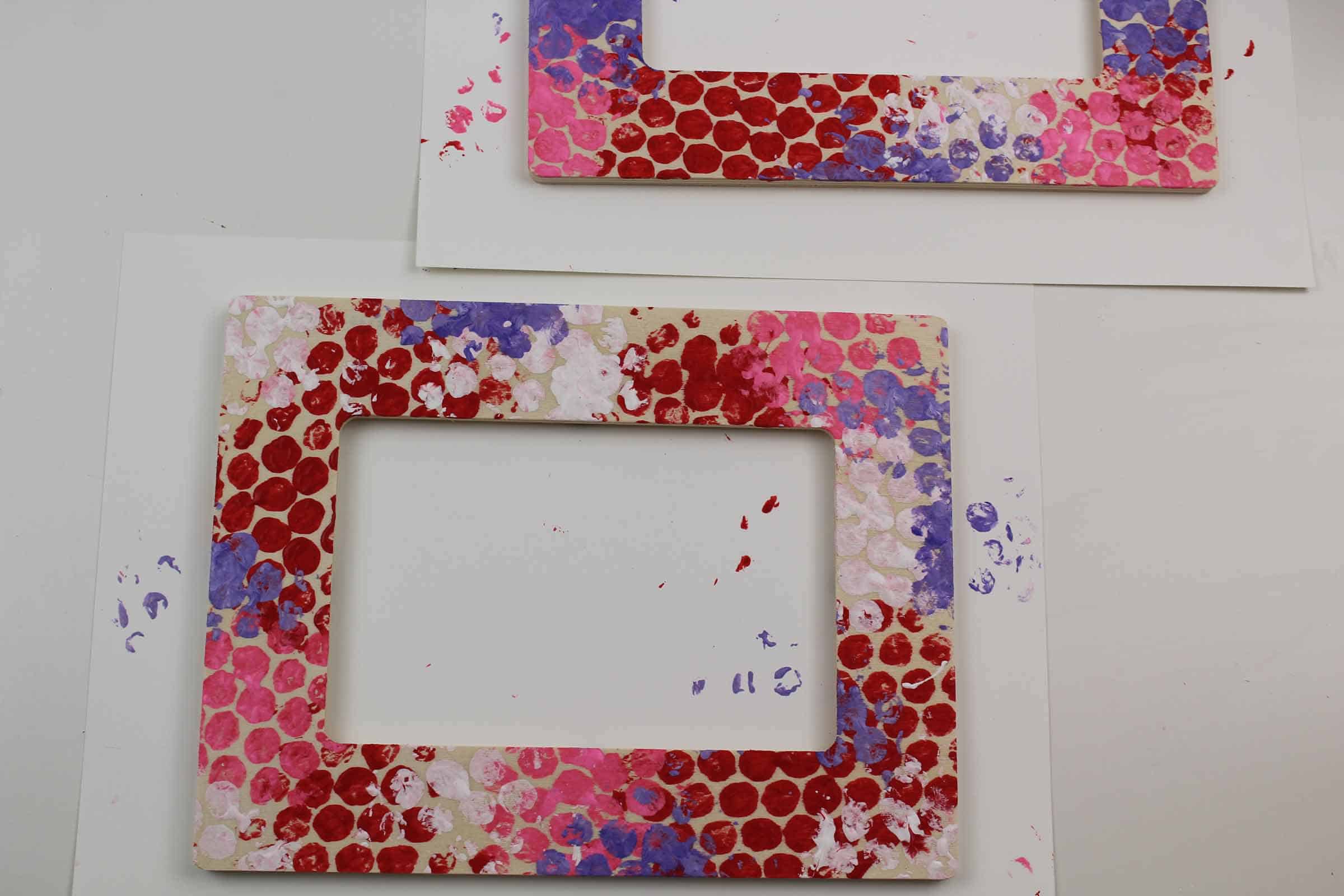 This is an easy project to do for any holiday, just change the colors!
Your Valentines Day photo frame is now ready to gift!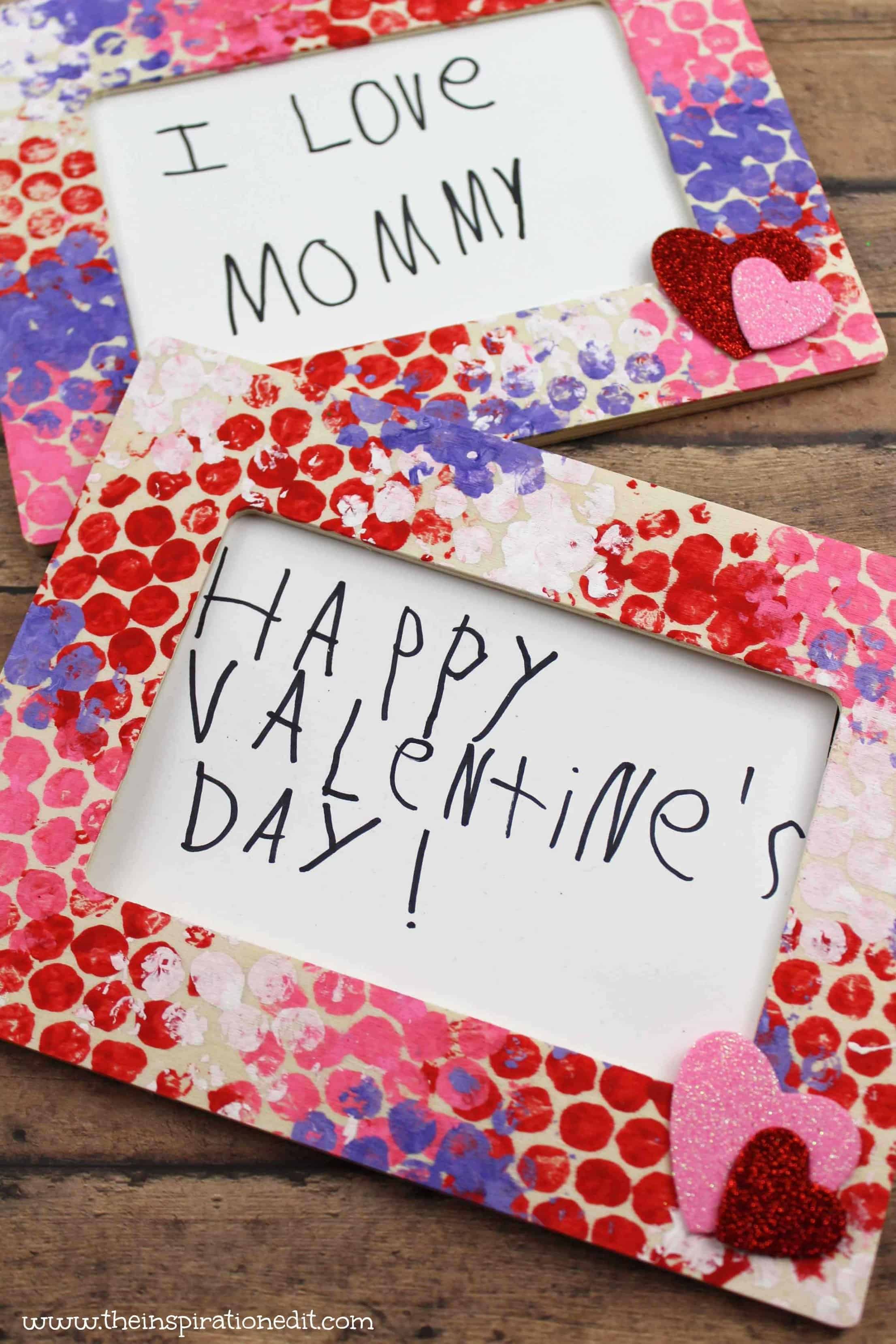 If you liked this Valentine's Day bubble art photo frame, check out some of our other Valentine's ideas, below!
Please pin this fantastic Valentines Day Photo Frame and other ideas in your Valentine's Pin.