These Bookworm cookies are a perfect treat to promote world book day and encourage kids to read.
Today we have a fun and easy bookworm cookie idea. Encouraging children to read is so super important and it's something have always been passionate about since I graduated as an early years teacher.
Teaching the basics such as the alphabet and reading basic picture books and simple stories is a great way to get little ones interested in reading for life. These decorated oreo cookies are a fun and easy idea and one I am sure the kids will love.
*I use affiliate links in this post. If you buy anything from my links I will earn a small commission*
Supplies For These Fun Oreo Decorated Cookies
Miniature Oreo cookies
Wilton light green candy melts
Wilton light brown candy melts
Candy eyes
Parchment paper
Decorating bag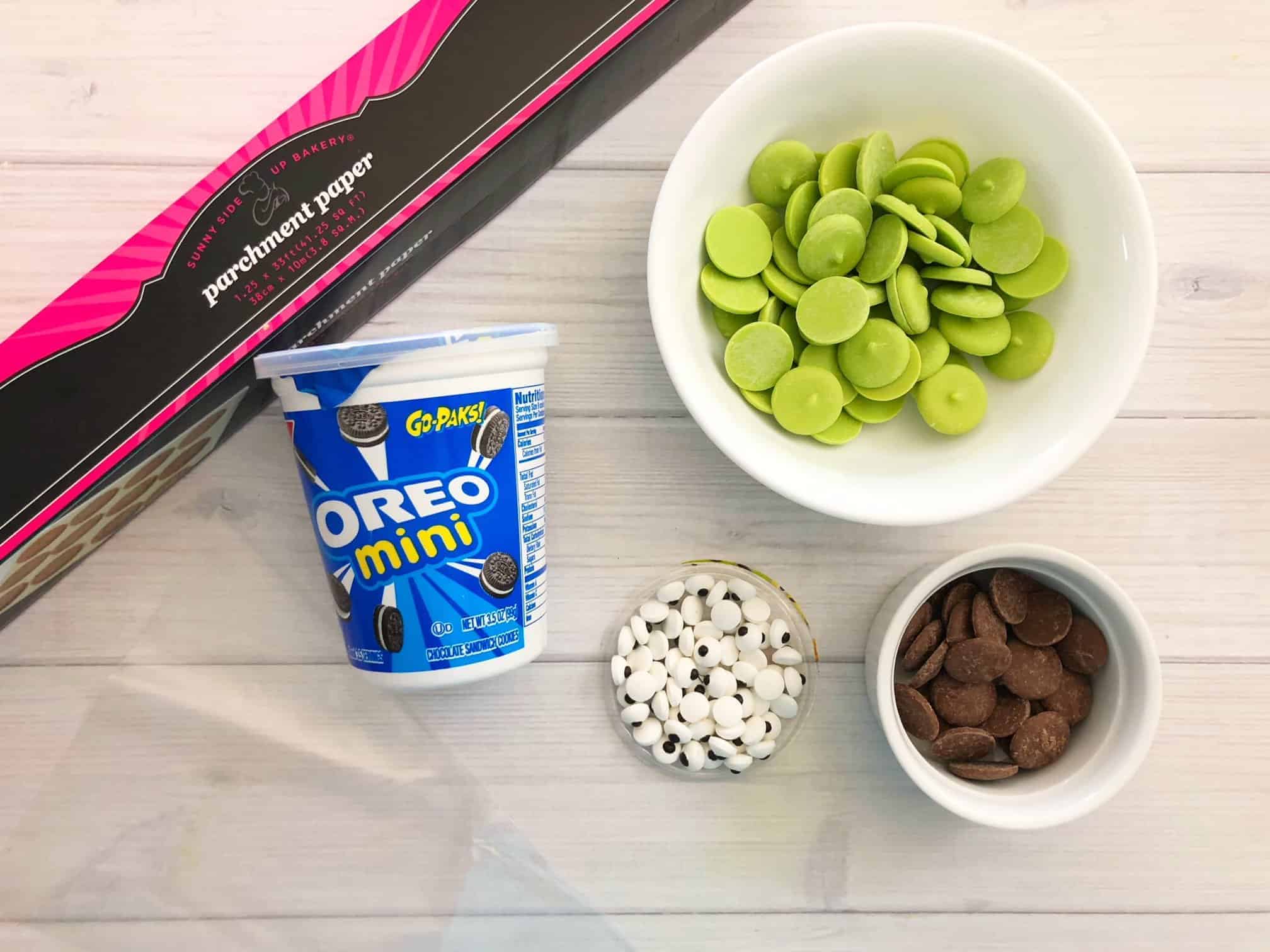 How To Decorate Oreo Cookies – Bookworm Cookies
1. In a small microwave safe bowl, heat 2 cups of green and 1/2 cup of brown candy melts in separate microwave safe bowls on 50% power for 3-4 minutes, stirring every 30 seconds until melted.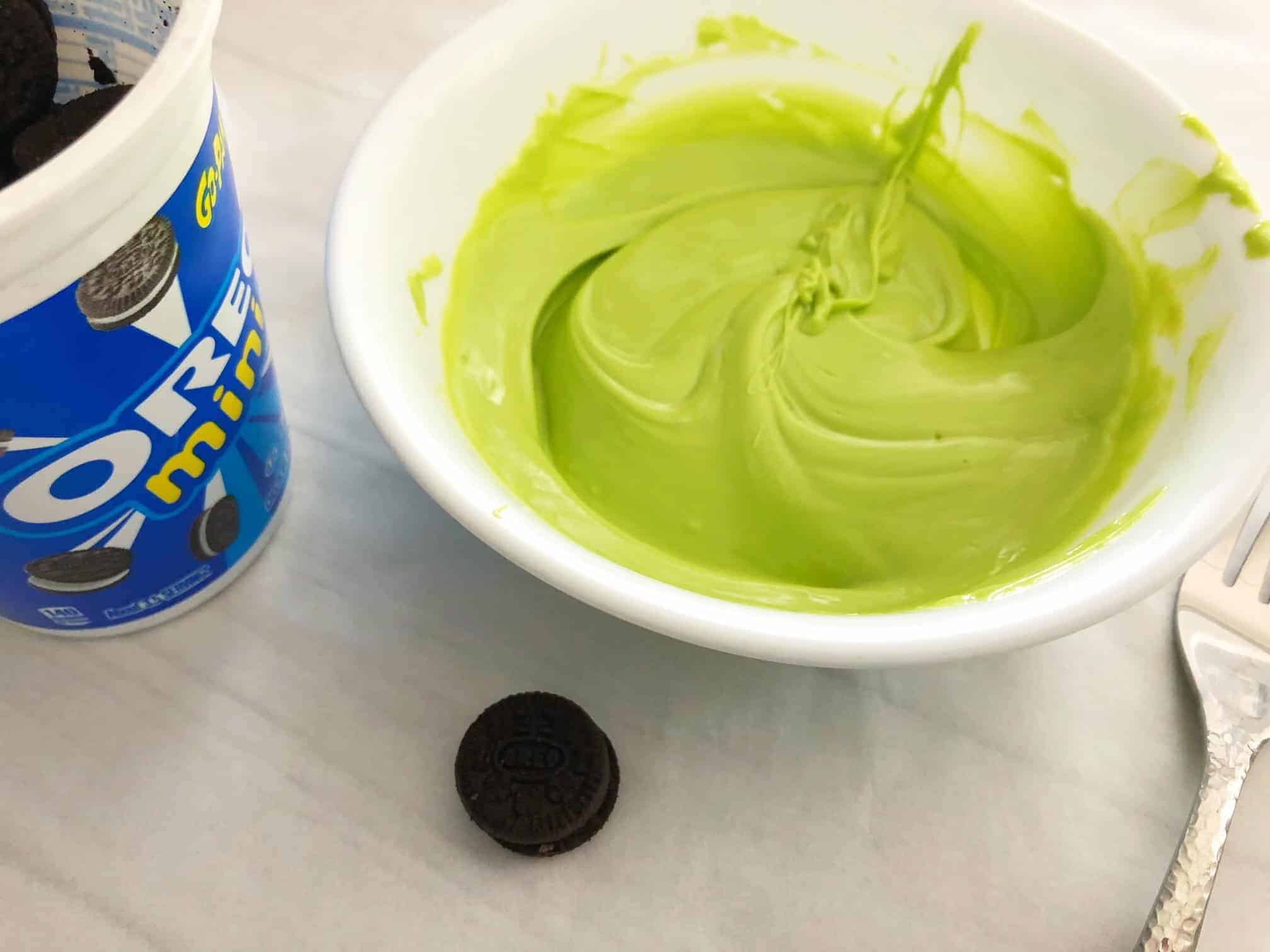 2. Carefully press each cookie so that it doesn't break apart.
3. Using a fork, coat each cookie in melted green chocolate, shake any excess off and place on a parchment paper lined baking pan.
4. Repeat step 3 with 5 cookies, placing each one next to each other in a "bumpy" pattern.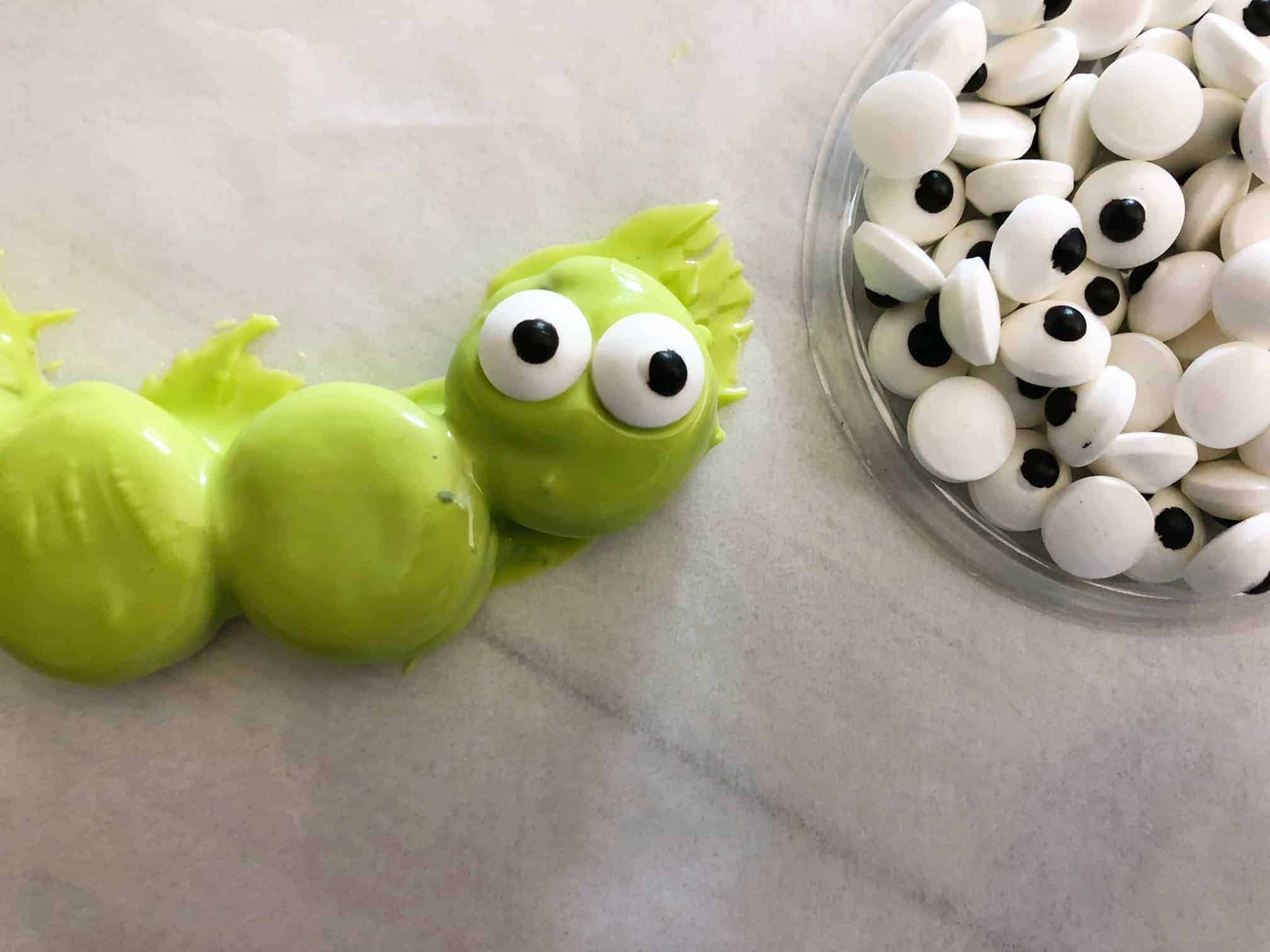 5. Place 2 candy eyes on the Oreo farthest right and transfer to the freezer for 10-15 minutes.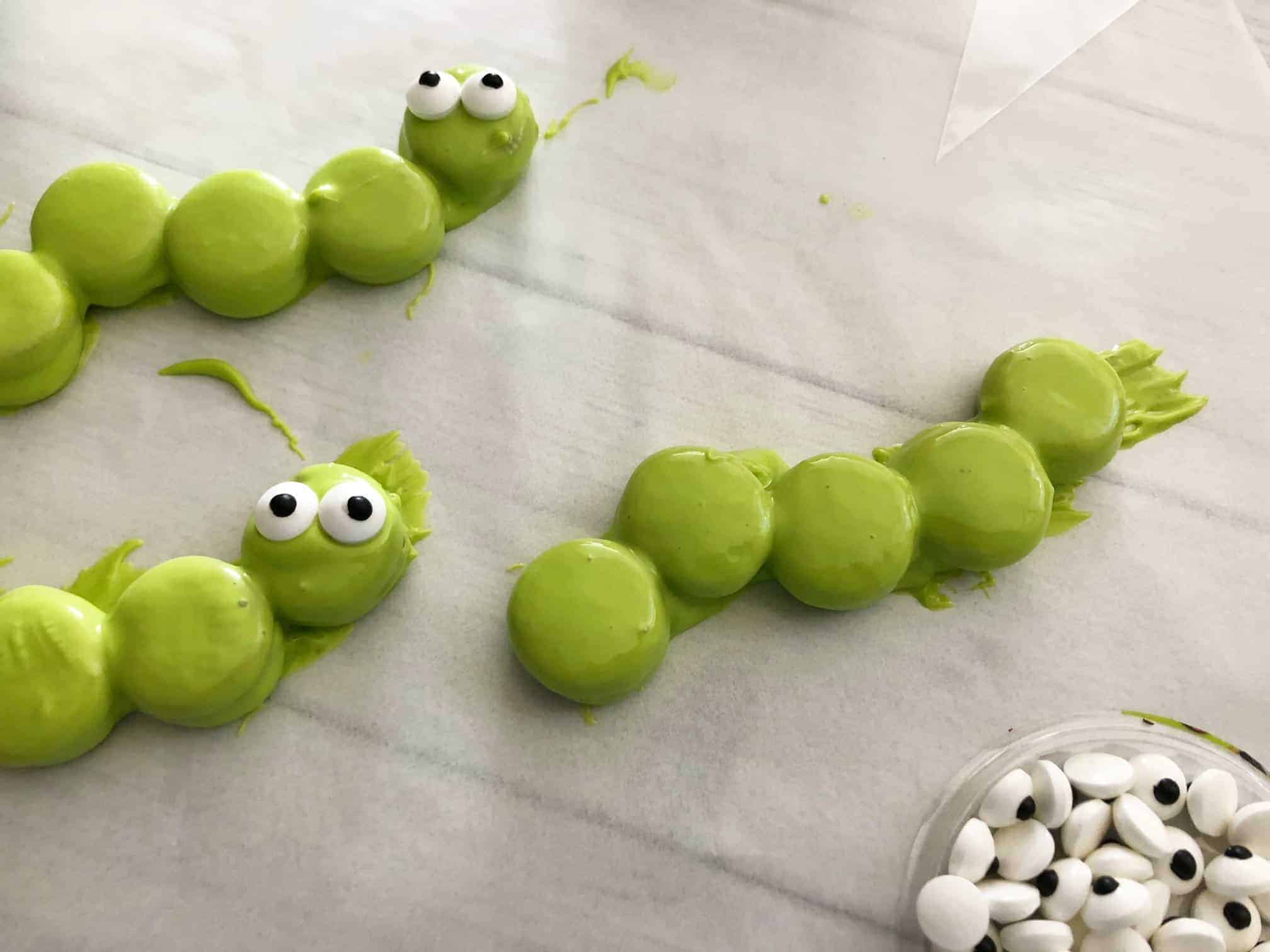 6. In a small microwave safe bowl, heat 1/2 cup of your light cocoa candy melts on 50% power for 2-3 minutes, stirring every 30 seconds until melted.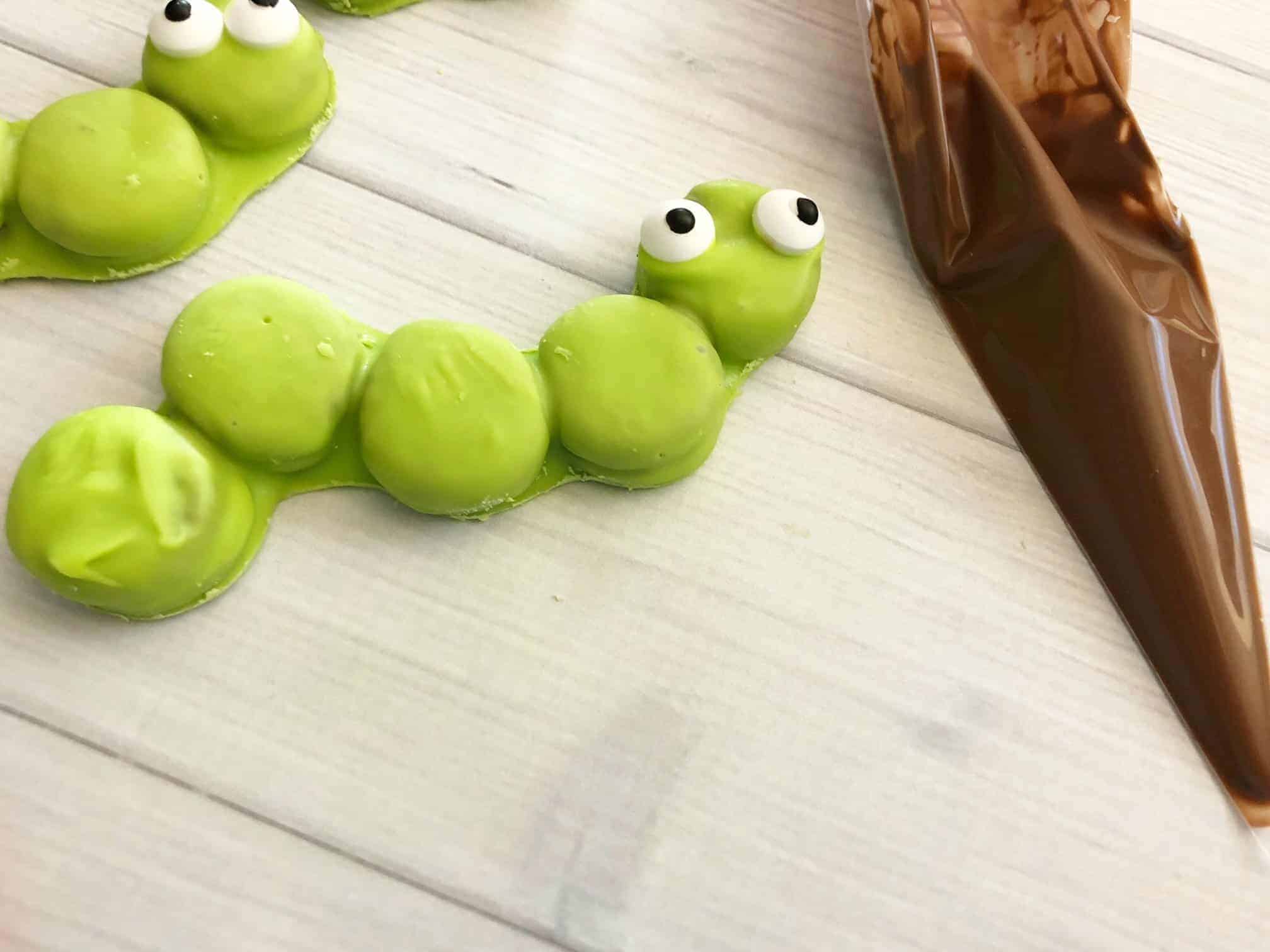 7. Pour into a decorating bag and cut a tiny tip off the end of the bag.
8. Use your decorating bag of light cocoa candy melts to write "READ" onto the bookworms, one letter per cookie starting at the left side and working your way over.
9. Draw a smile under the eyes, let harden and enjoy!
These are super cute and a great way to teach the importance of learning to read!