Here is a fantastic roundup of crafts inspired by the Disney movie Toy Story.
Are you a fan of the movie toy story? I sure am! I can't wait to watch Toy Story 4 and am really looking forward to this with my daughter.
I was quite young when the first toy story movie was released and I loved it! I still do. By the time Toy Story 3 came out, I was living in the United Kingdom with my daughter and we watched the movie on a cruise ship on our way to Amsterdam!
Our experiences with toy story have all been overseas. We met Woody, Jessie and Buzz Lightyear at Disneyland Paris and that was an amazing experience.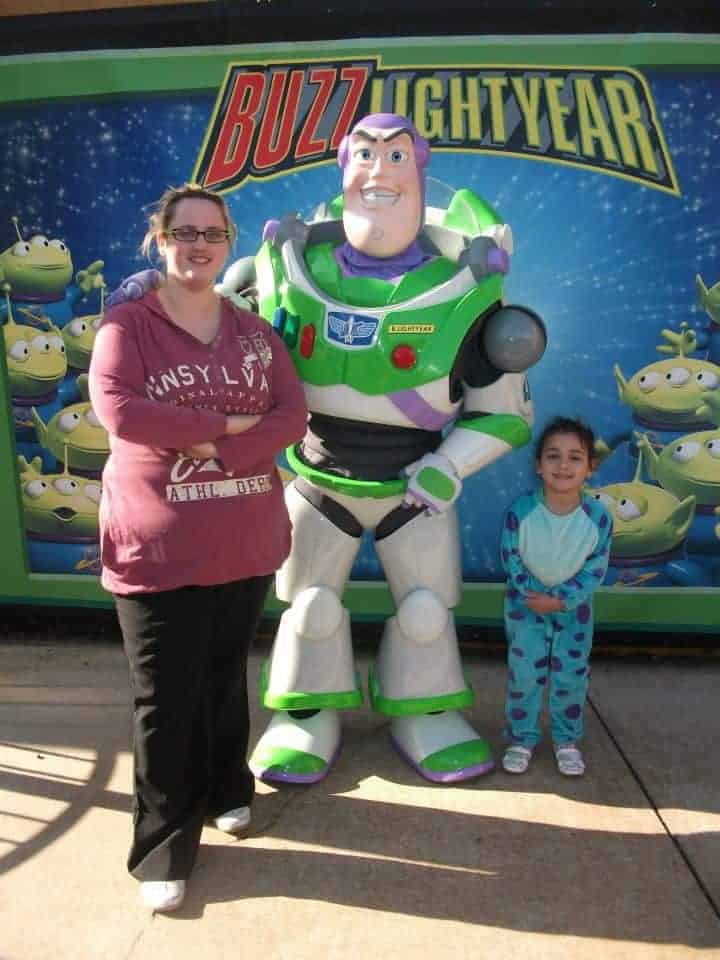 Today we are sharing ways you can enjoy Toy Story from home or from the preschool classroom. Here are some fantastic Toy Story themed crafts to enjoy!
We love them and I'm sure you will too!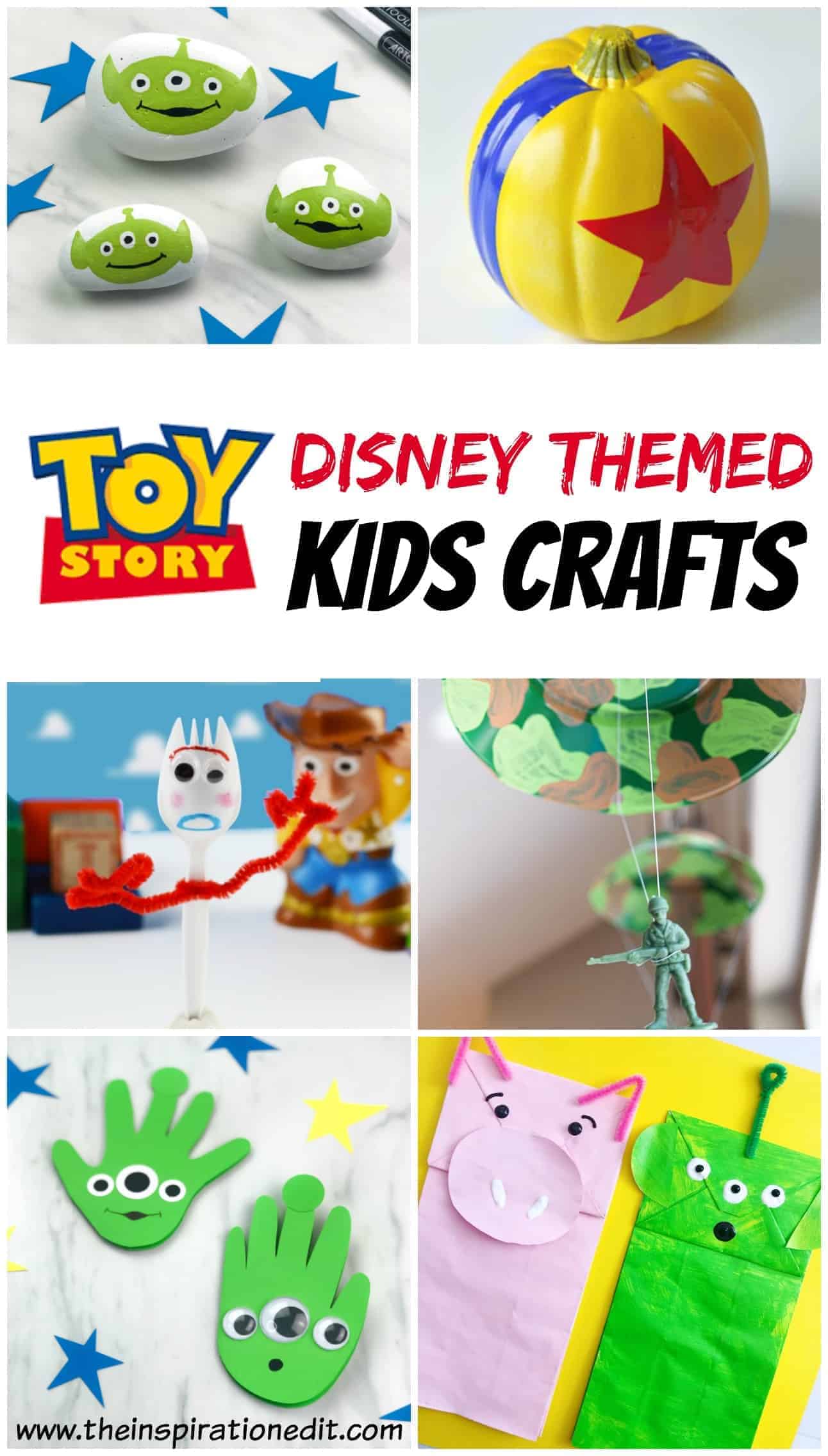 *I use affiliate links in this post. If you buy anything from my links I will earn a small commission*
Fantastic Toy Story Craft Ideas
These Toy story crafts can be great for preschool, playschool, kindergarten and primary! I hope you love our Alien and pig puppets. They were super fun to create!
Toy Story Paper Bag Craft by The Inspiration Edit
Got a Toy Story fan in your kiddo? Get him to try this easy craft activity that just needs a few paper bags and other craft basics.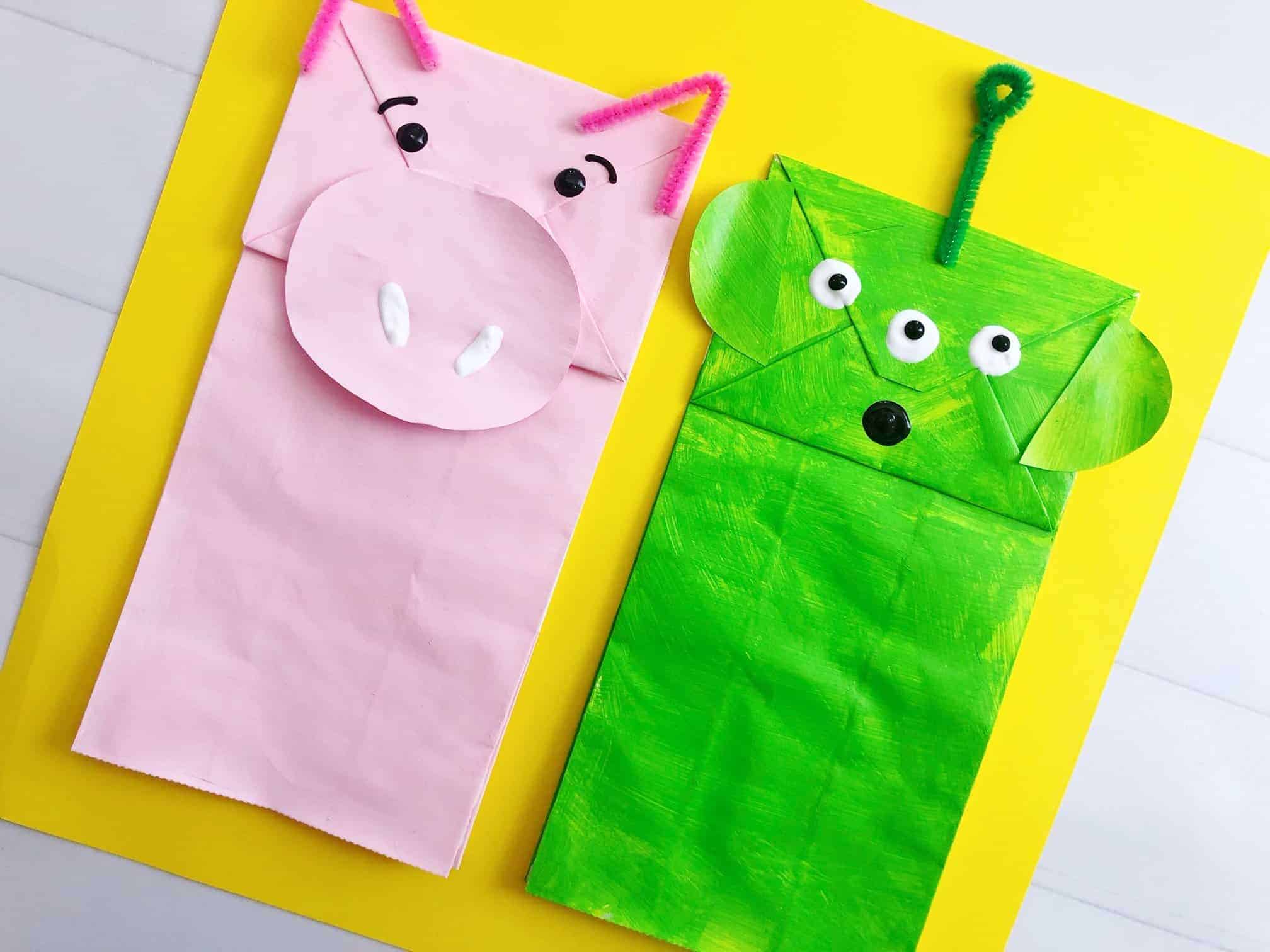 Toy Story Handprint Craft by Simple Everyday Mom
Looking for a super simple craft activity to get your kiddo busy with? Check out this easy Toy Story themed handprint craft that's so much fun to make. 
Toy Story Alien Slime by Kimspired DIY
Slime is perfect for your toddler to engage him in a little sensory plan, and this Toy Story themed alien slime is so easy to make too!
DIY Toy Story Pumpkin by The Farm Girl Gabs
Time for another Toy Story themed craft to get your toddler to try out- even more if it's closer to Halloween! 
Slinky Dog Paper Chain Craft by The Chirping Moms
Time to inspire your little one to try making the slinky dog from Toy Story himself! This easy activity helps him do just that! 
Glow In The Dark Toy Story Slime by The Farm Girl Gabs
And here's taking that regular slime up a notch! Get your kid to try this fun glow in the dark Toy Story themed slime! 
Toy Story Forky Craft by Simple Every Day Mom
And here's yet another Toy Story inspired craft your kid will love every bit of! Help him make Forky using just a plastic fork, some googly eyes and pipe cleaners!
More Toy Story Crafts For Preschoolers
Here are some more toy story crafts. I think the paper plate Alien is a fantastic idea and it doesn't use many supplies. What is your favourite craft idea? I'd love to know!
Toy Story Alien Pom Pom by Family Disney 
Whether you're hosting a Disney themed party at home and looking for fun decor, or just a simple project to keep your toddler busy, this alien themed pom pom decor is worth a try! 
Disney Alien Paper Bag Craft by Surf And Sunshine
Turn those simple party favor bags into something more awesome! This easy paper bag craft activity will keep your toddler busy and happy for a good time! 
Paper Plate Alien Craft by Mom Does Reviews
Time to put those extra paper plates to use momma! Get your kiddo to try this fun paper plate activity that's inspired by the alien from Toy Story! 
DIY Forky Craft by Down Redbud Drive
And here's another Toy Story themed craft you wouldn't want your kid to miss out on! Give this easy one a try! 
Toy Story Alien Painted Rocks by Simple Everyday Mom
Rock painting is another simple and frugal craft project to keep your kiddo busy with, and this one- themed around Toy Story's alien is so much fun too! 
Woody Toy Story Slime by Kimspired DIY
And here's another Toy Story themed slime you can get your little one to make and enjoy- perfect for sensory play. 
Toy Story Alien Lollipops by Mom Does Reviews
Time to inspire your toddler to get some time in the kitchen and whip up some sweet treats too! Try these easy Toy Story themed lollipops that your kid will love making and eating! 
Parachuting Army Men Craft by Linden Three
Great as a hanging room decoration and a craft project, these Toy Story themed army men are fun to create. 
More Fantastic DIY Disney Crafts
We have lots of amazing DIY disney crafts here on The Inspiration Edit. I hope you love these fantastic ideas that you can make with the kids!
Cogsworth Clock Paper Plate Craft
The Little Mermaid Glitter Play Dough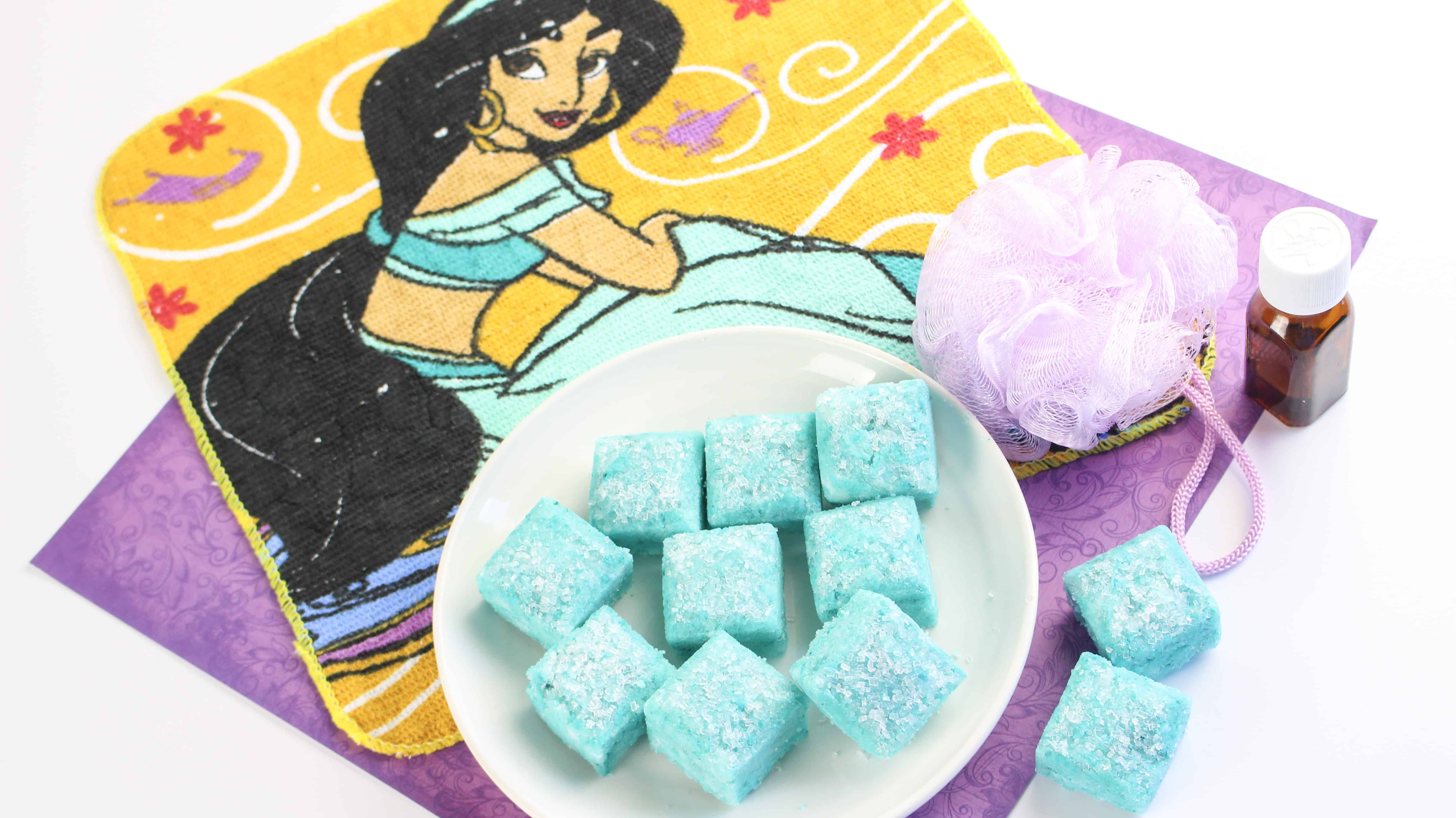 Please pin this fantastic blog post. Pinning supports my blog and allows me to share more fantastic ideas here on The Inspiration Edit.