Easy Kids Teepee Craft Idea Using Paper
Are you looking for a fun Native American Craft to do with the kiddos? This Tipi craft or Teepee paper craft is fun, creative, and a great way to incorporate an educational experience.
What I have found is that kids learn better when they can do hands-on activities. If you want to connect this craft with some educational background, History Pockets: Native Americans is a great tool to use.
*I use affiliate links in this post. If you buy anything from my links I will earn a small commission*
What Is a Native American Tipi or Teepee?
Teepees were the homes of the nomadic tribes of the Great Plains of America. A tipi was built using a number of long poles as the frame. These poles were tied together and covered with material to create a cone shape tent. The coverings were usually made from animal skins.
Native Americans would live in tribes in a tipi or teepee tent and this structure could move with the tribes people as they journeyed from place to place. Some Apache Indians lived in a teepee tent whereas others lived in the woodland in wood structures.
Cherokee people never lived in teepees. In fact, the Cherokee were not nomadic and therefore they would be found living in houses made of sapling, mud and bark as they were far less likely to move around.

Tipi Craft Supplies
Pencil

Scissors

Marker (optional)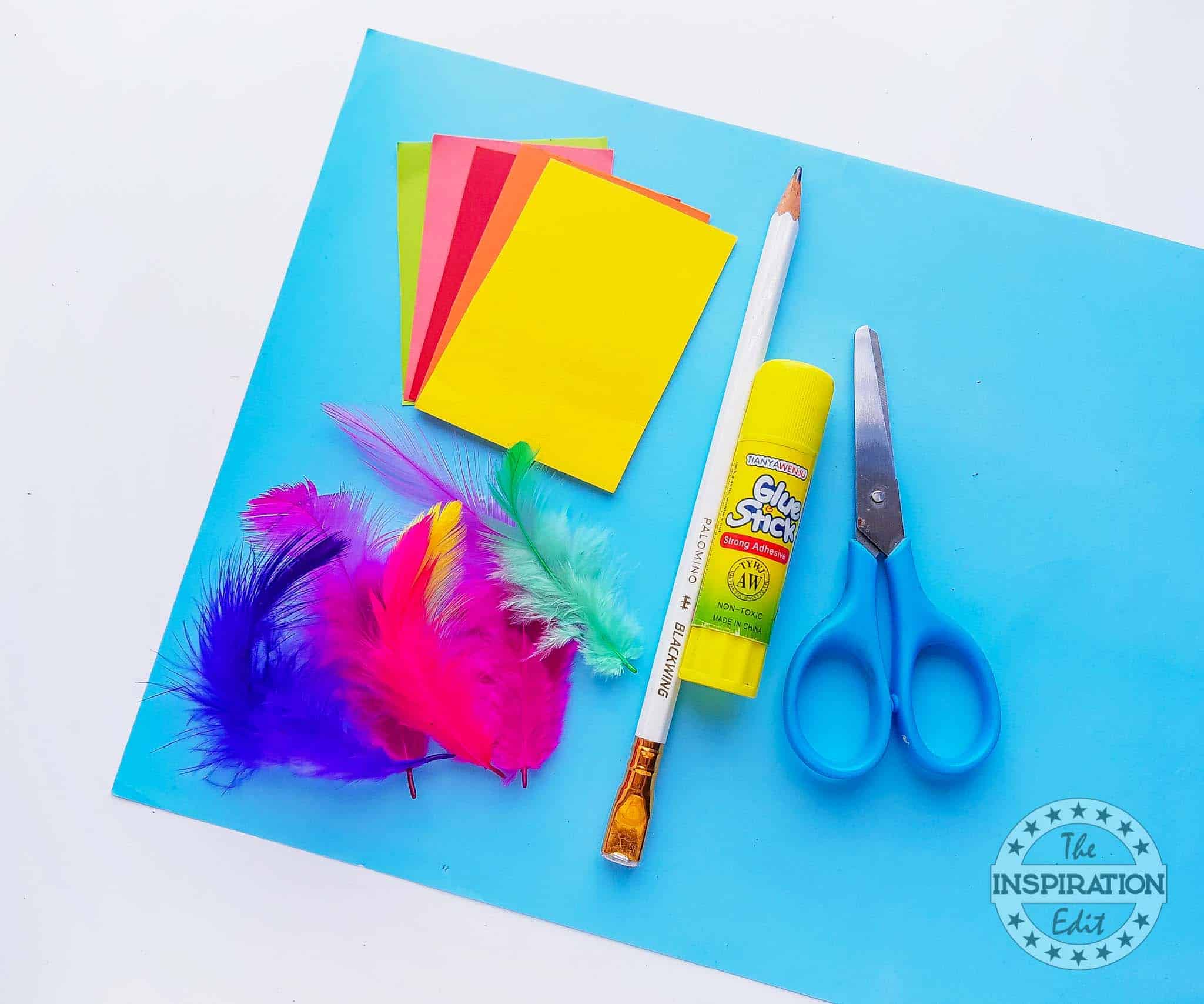 Mini Paper Tipi Craft Instructions
Step -1:
Print and cut out the template patterns. Select a coloured craft paper for the mini paper tipi and trace the tipi template on the selected paper with a pencil. Cut out the traced pattern using scissors.
Step -2:
Select different coloured craft papers and trace the different shapes on them from the provided template. Cut out the traced shapes.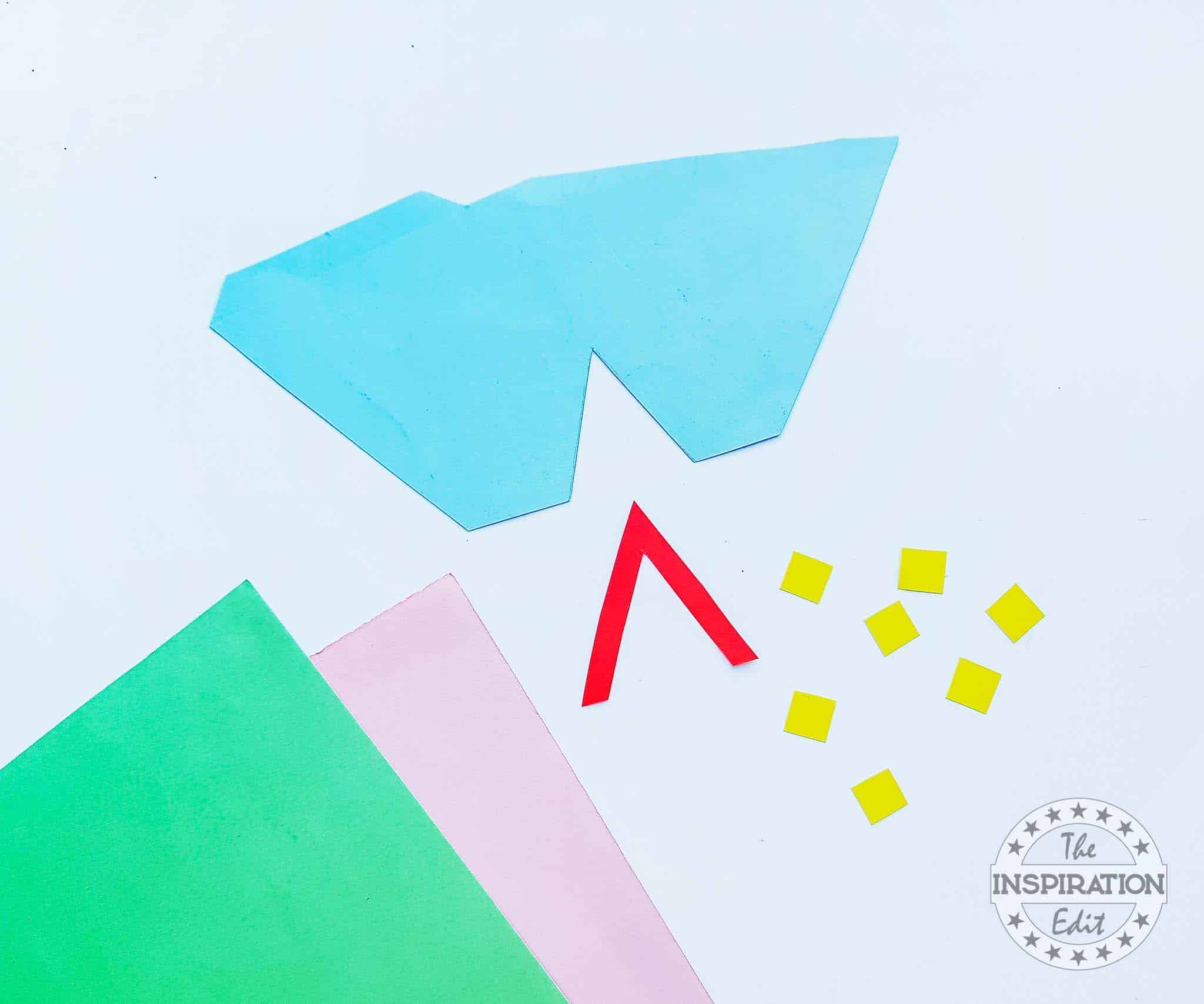 Step – 3:
Stick the triangle frame on the tipi pattern cutouts triangular opening on the middle of the pattern. Attach the paper shape cutouts on the tipi paper pattern however you want to.
Step – 4:
Create folds along the grey lines shown in the template pattern of the tipi.
Step – 5:
Fold the tipi pattern and join the open ends to form the triangle cone.
Step – 6:
Grab 3 or 4 coloured craft feathers and join them together on their hallow shafts.
Step – 7:
Attach the feathers through the top open end of the paper tipi by inserting the joined hallow shaft parts.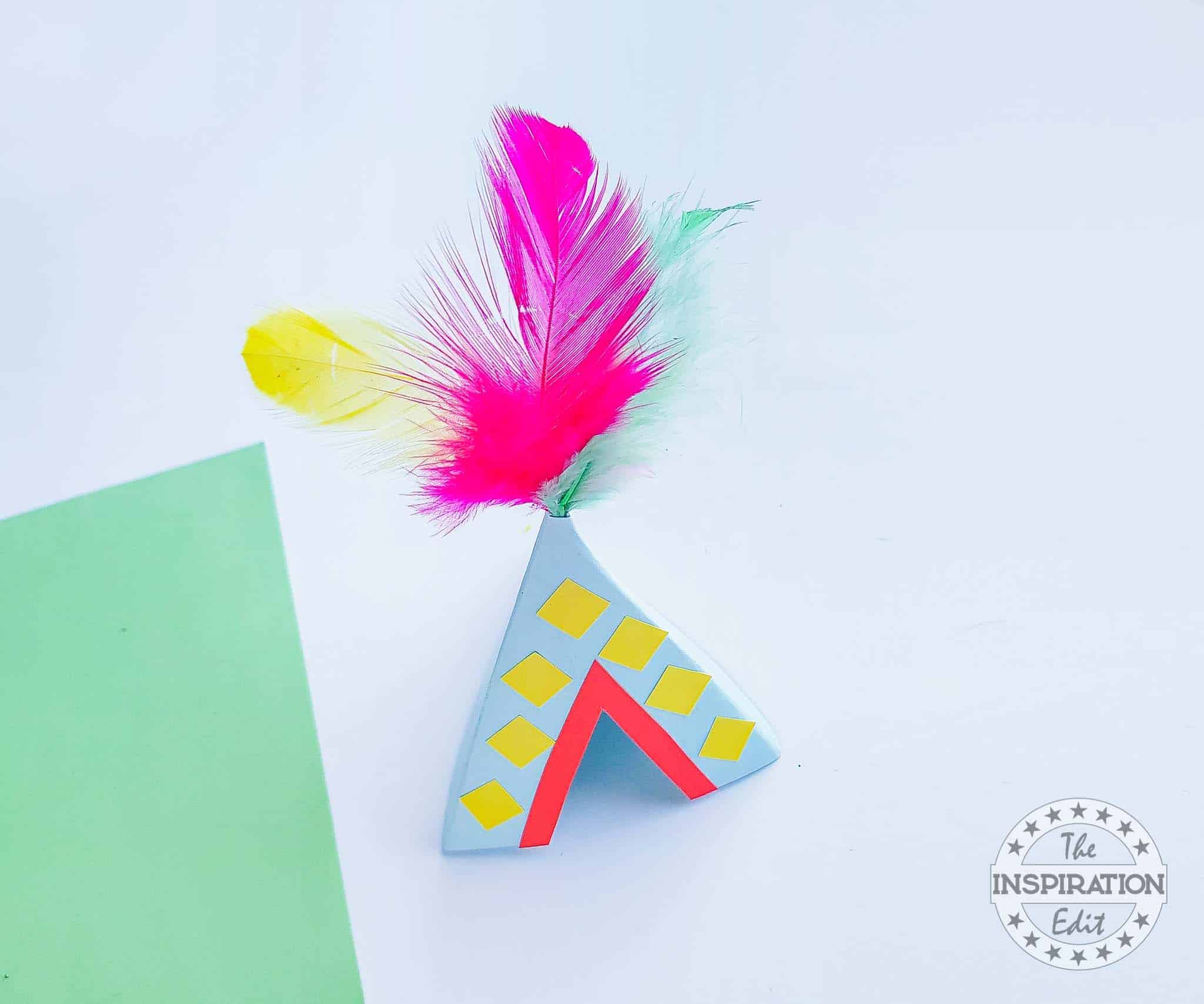 Your Tipi craft is now complete! Enjoy!
Download your free Tipi Template here!
Busy right now? Please pin these for later! Pinning supports my blog and allows me to share more fantastic content.
Have you need our paper plate Noah's Ark Craft? It's super fun and easy for kids.