This paper plate snowman craft is super simple to make and a fun winter craft or Christmas activity for kids to enjoy. We love making paper crafts. It's something I always enjoyed as an early years teacher and this melted snowman paper plate is no exception.
All you need are a few simple materials and this winter themed craft idea will be ready to make. You may want to create these paper plate snowmen with the little ones at Kindergarten or in the preschool setting but these are just as fun to make at home.
I hope you enjoy this fun kids winter fun idea!

*I use affiliate links in this post. If you buy anything from my links I will earn a small commission*
Materials Needed For Your Snowman Craft
How To Make This Winter Themed Craft
Squirt a small amount of glue onto the plate, spread out with your fingertip or a paint brush and top with glitter.
2. Shake any excess glitter off.
3. Glue a wavy oval out of the white felt about the size of the center of your plate and glue to the center of your glittered plate.

4. Glue the styrofoam ball onto the felt.

5. Cut a triangle from your orange foam and glue to the center of the styrofoam ball.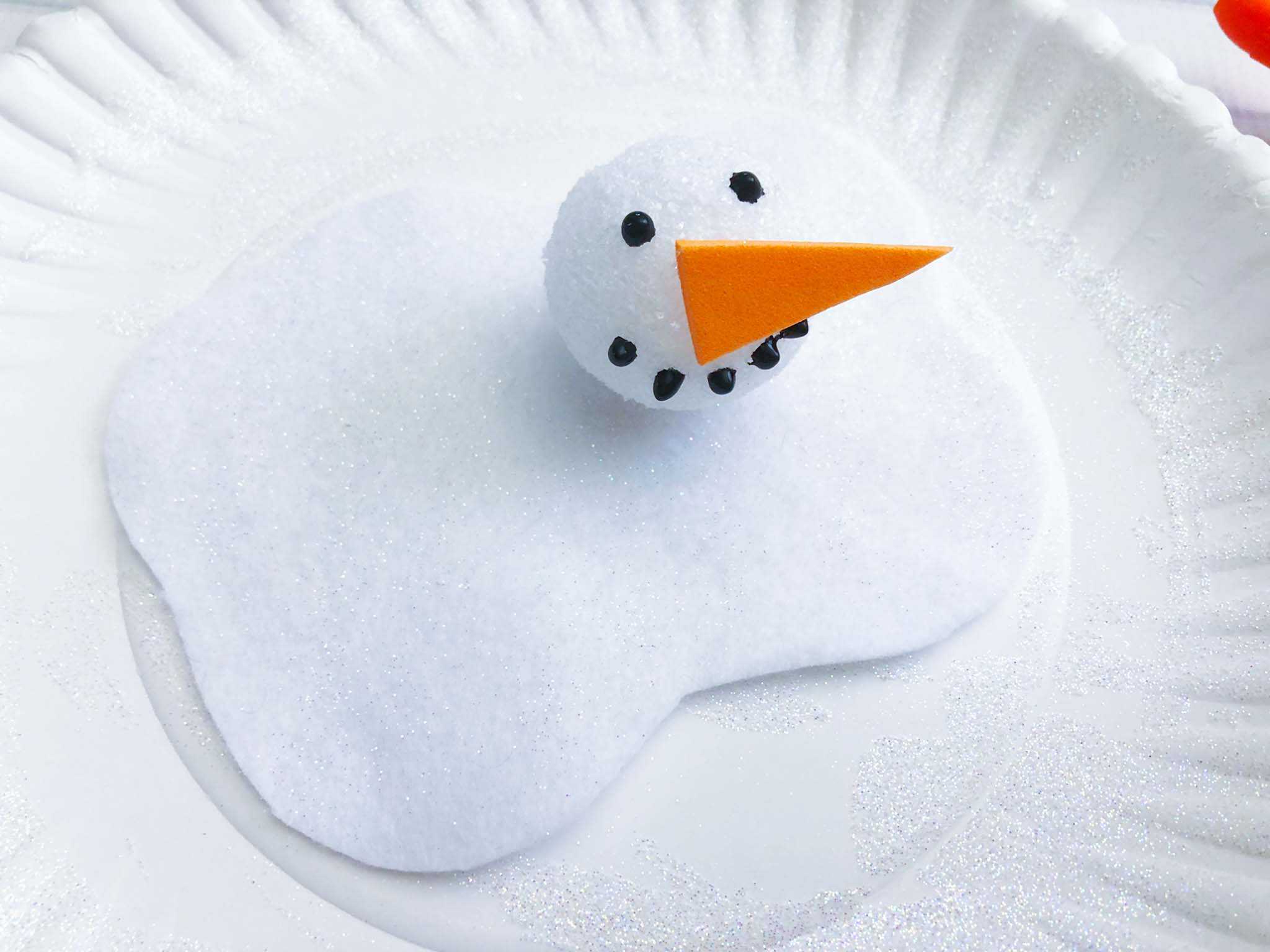 6. Use the puffy paint to draw eyes and a mouth onto the styrofoam ball.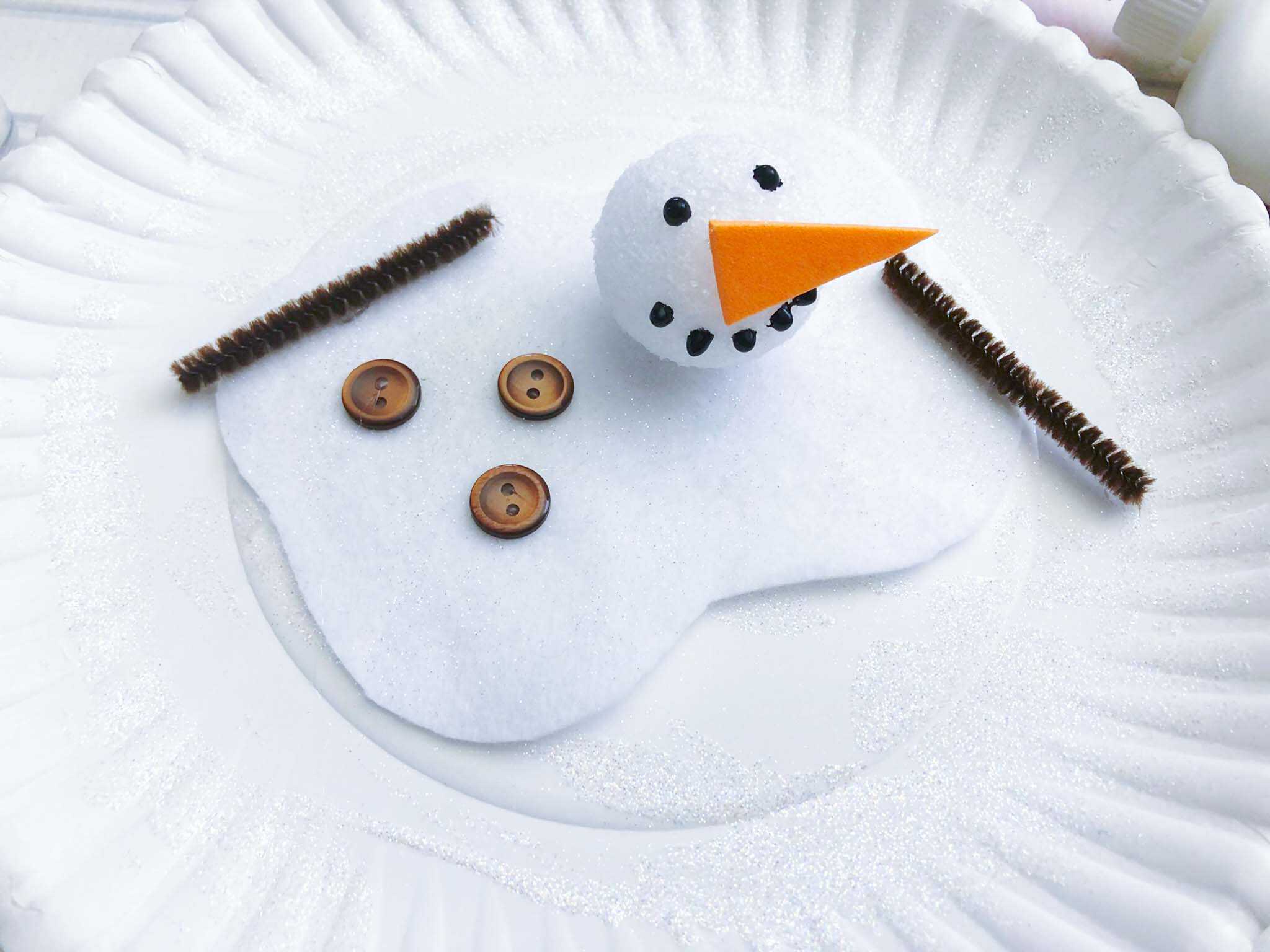 7. Cut a pipe cleaner into two 3" pieces and glue them onto the white felt along with three buttons.
8. Let dry. Your melted snowman craft is now complete.

More Snowman Crafts You Will Love!