Rudolf is a timeless Christmas story that teaches love, compassion, and the true meaning of Christmas. What I love about this super cute Rudolf Christmas craft is that it can be made with children, or done by adults to decorate their home.
It is a fun craft to do in the classroom after reading "Rudolf the Red Nosed Reindeer." But, you could also do this craft with your children.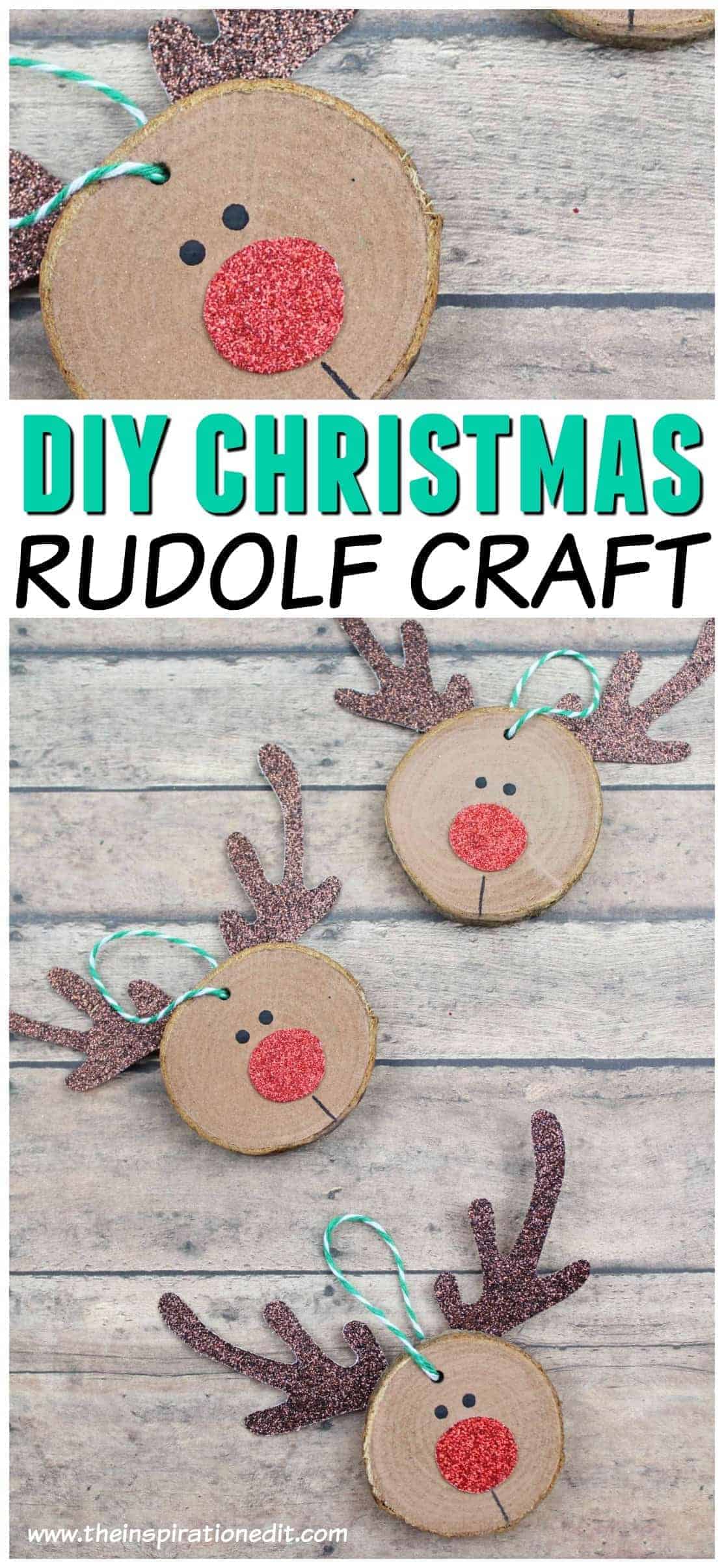 *I use affiliate links in this post. If you buy anything from my links I will earn a small commission*
Supplies for Rudolf
How To Make These Super Cute Rudolf Ornaments
To create these adorable Rudolf ornaments you need to place your wooden slices on your surface.
Paint one side of the wooden slice brown using your brown paint and paintbrush.
Then, allow the piece to fully dry.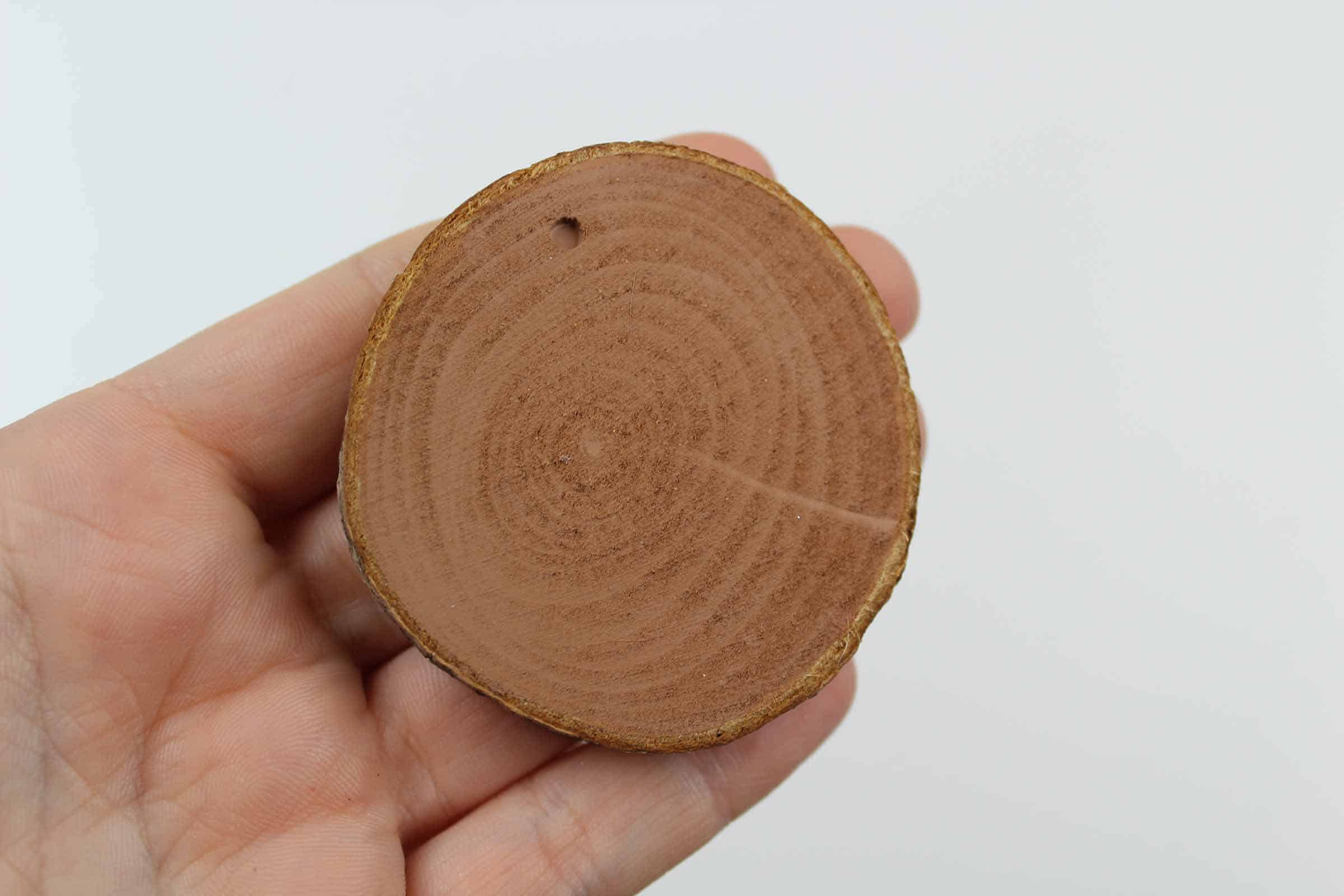 Whilst the wooden slices are drying, draw and cut out two sets of antlers for each reindeer ornament.
Next cut out a large red nose for each Rudolf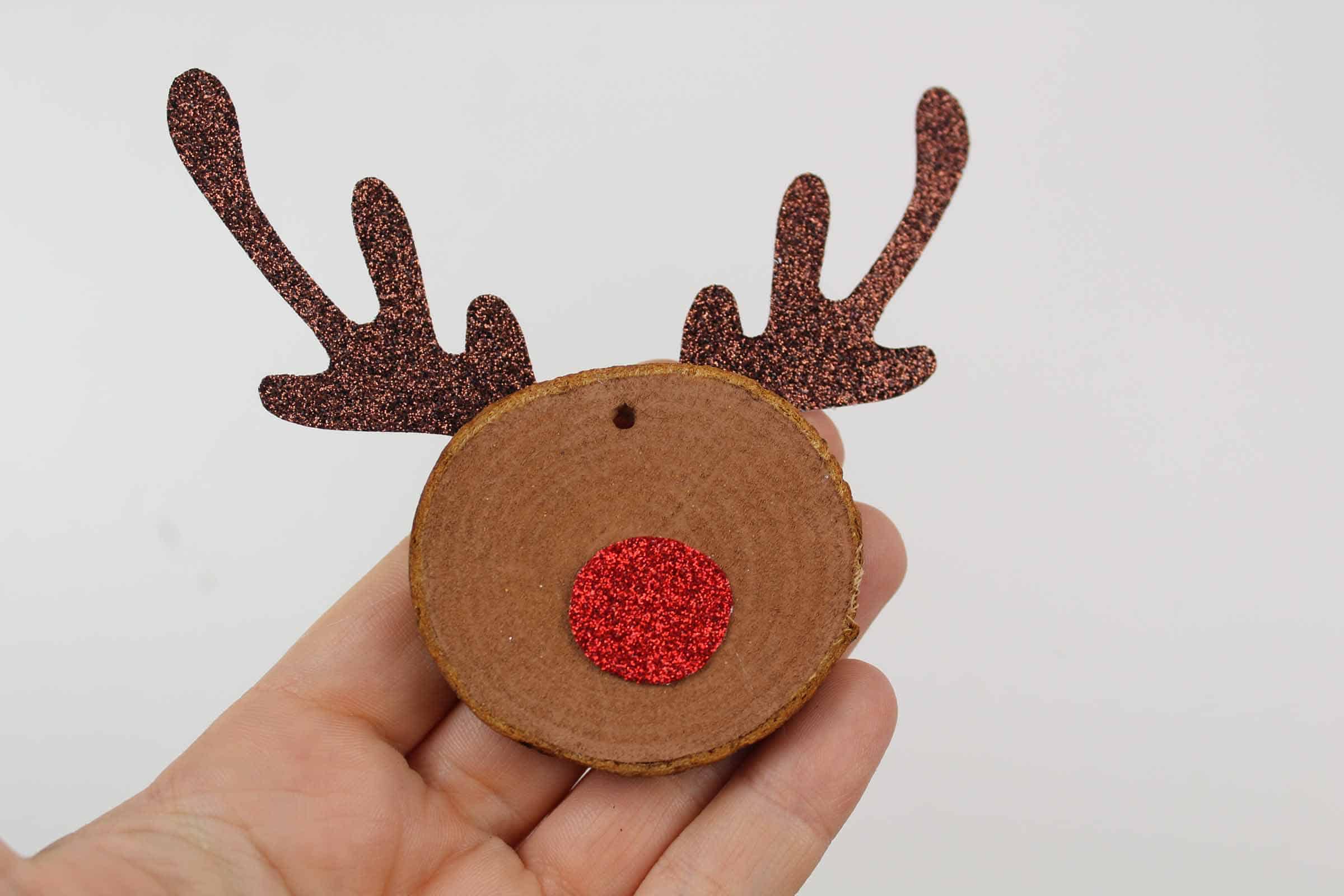 Using your glue gun glue the brown glitter antlers to the back of your wooden slices.
Glue the red nose onto the bottom half of the wooden slice and draw two eyes with your black marker pen.
Draw a line under Rudolf's nose to add a mouth!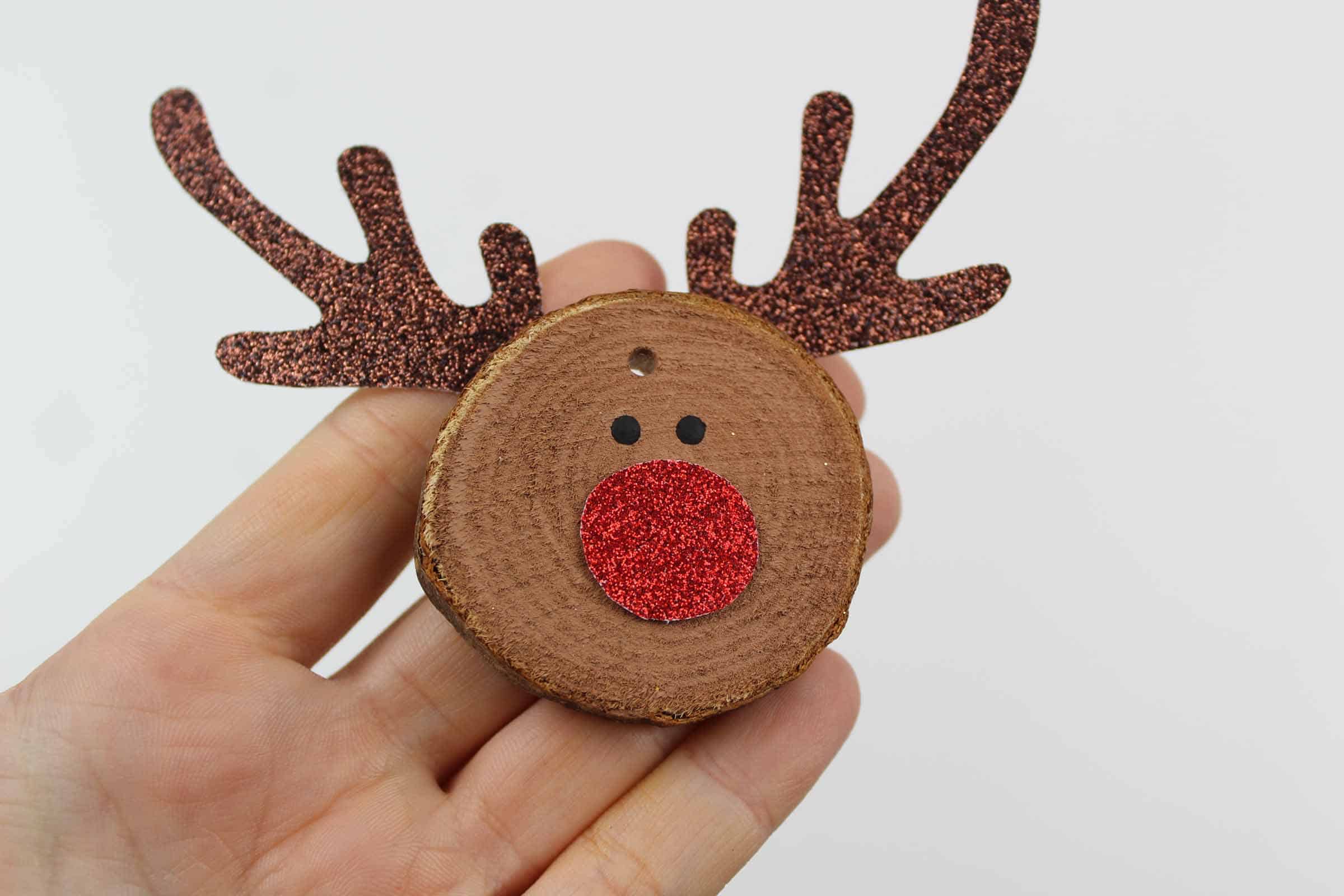 The final part of the process is to thread a piece of string through the hole on your wooden slice.
Your Rudolf Christmas craft is now ready to hang on the Christmas tree or in another location in the home.
These are super fun and easy Christmas decorations and I'm sure the kids will have plenty of fun making these in preschool or at home.
We have lots more fantastic Christmas decorations including some super cute Wooden Santa Ornaments which can be found here on The Inspiration Edit. Why not check them out today! You will love them!
Please pin this fantastic Rudolf Ornament. Pinning supports my blog and allows me to share more fantastic ideas.