Rose Filled Mothers Day Card For Kids To Make
Can you believe it is Mothers Day so soon? Well for me I get two Mothers Day. One in the UK which has been and gone and one in New Zealand which is the same day as the USA.
Mothers Day is a bitter sweet day for many. For those of us who are mothers it is a lovely day to relax and celebrate motherhood. However not everyone who want's to be can be mothers.
For some there may be difficulties in becoming pregnant or fertility issues.
Some may have to go down the road of adoption. I had to have IUI Inter Uterine Insemination and Follicle Stimulation to have my child. I feel so blessed.
I am also blessed to have my Mother
Mothers Day Card Idea
Today on The Inspiration Edit we have a fun rose-filled Mothers Day Card Craft which is a fantastic idea for anyone to make.
You could go with any colour and this tutorial has a purple heart on a pink background. Enjoy.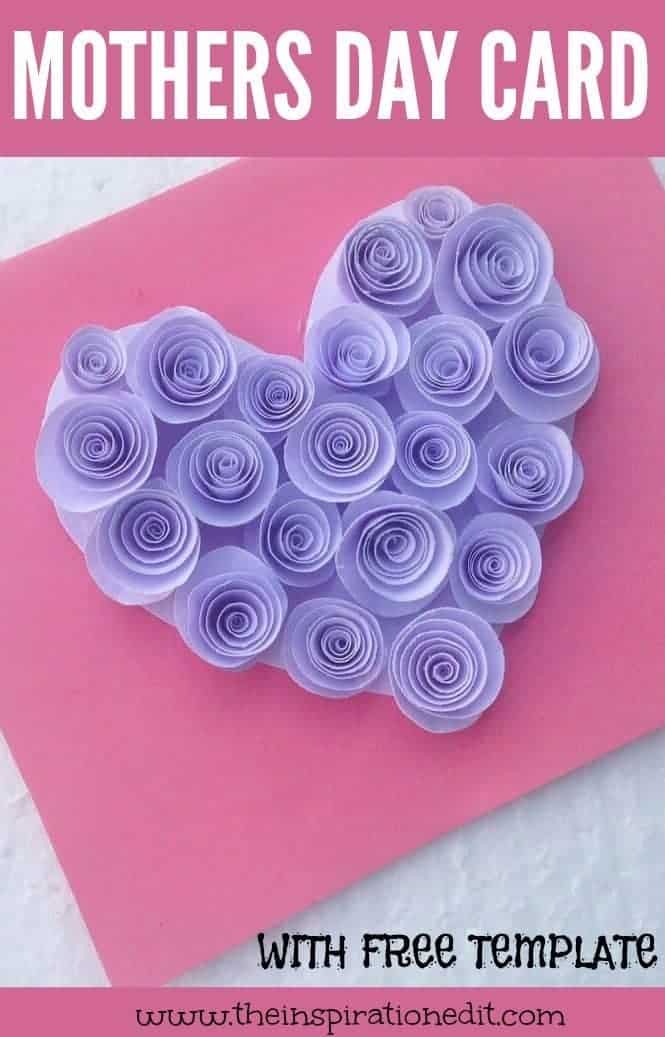 *I use affiliate links in this post. If you buy anything from my links I will earn a small commission*
Supplies For This Mothers Day Card
Coloured Craft Paper and white craft paper
Craft Glue

Pencil – to trace the template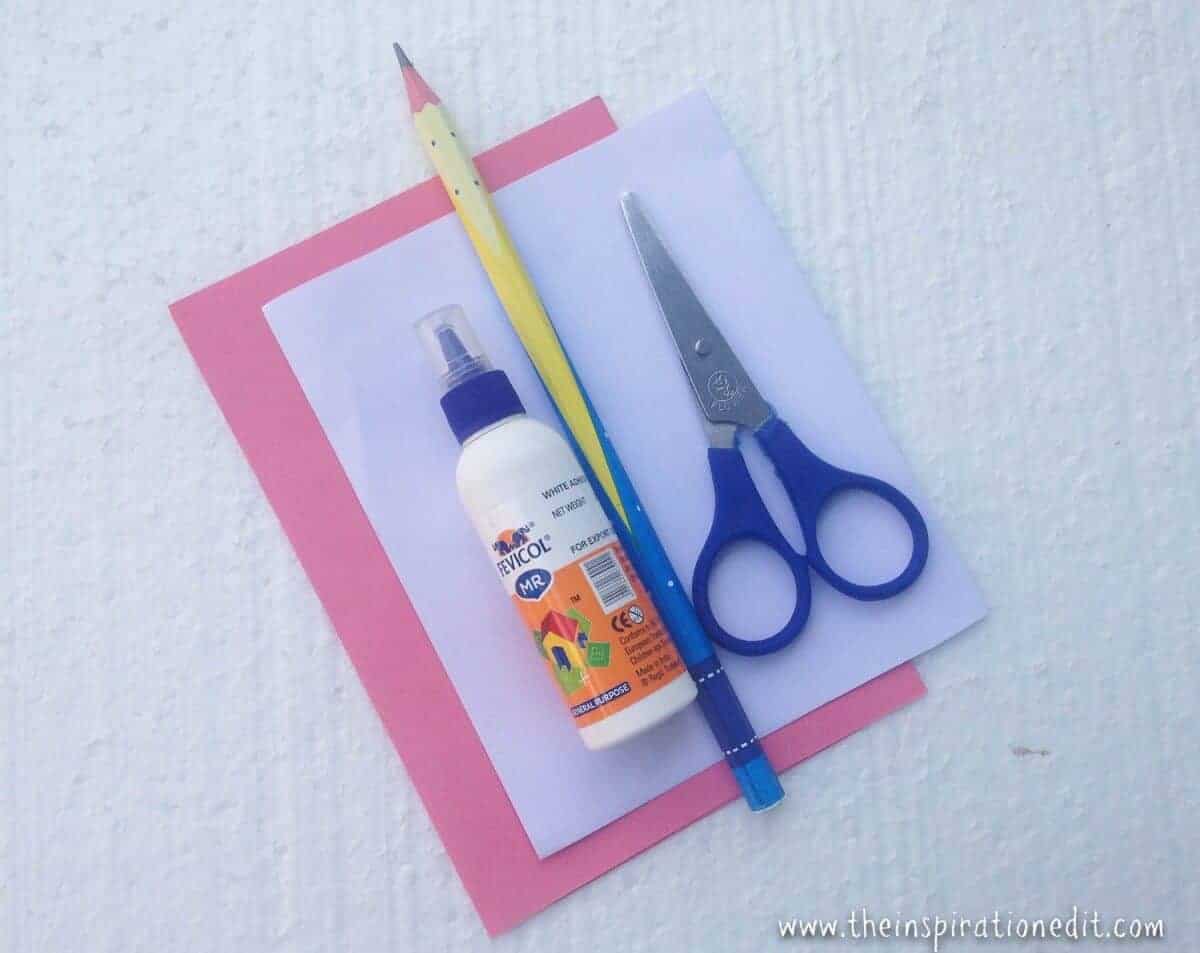 AmazonBasics Multipurpose Scissors – 3-Pack

Elmer's E304 Glue (2 Piece)

Recollections Cardstock Paper, 8 1/2 X 11 Pink Buttons – 50 Sheets

How To Make This Mothers Day Card
Take a small piece of coloured craft paper and cut it into a spiral as like the spiral template.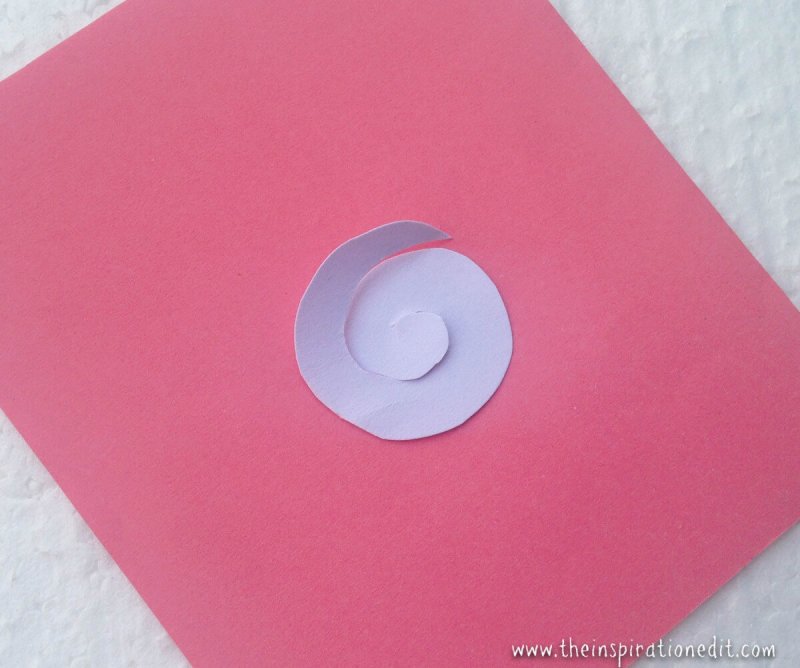 Take the spiral paper and start to roll it from its outer edge.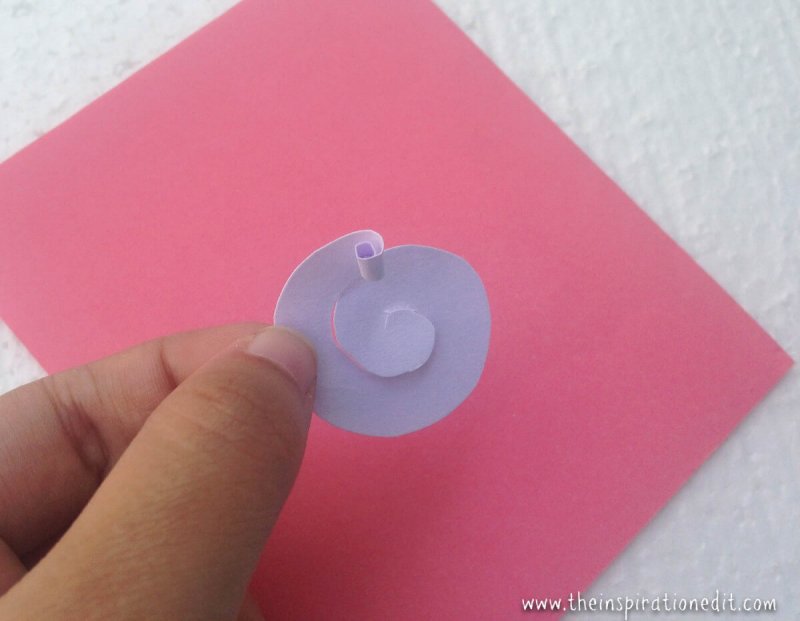 Keep rolling the spiral pattern until reaching the centre.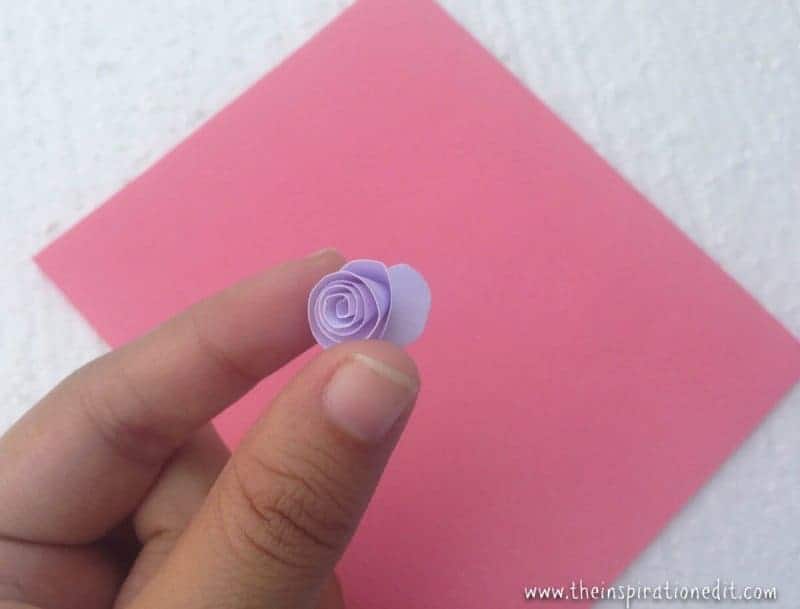 Apply glue on the centre area of the spiral pattern, which now should be positioned below the rolled pattern.
Press the roll with the centre to make sure that it is secured and glued with the centre part.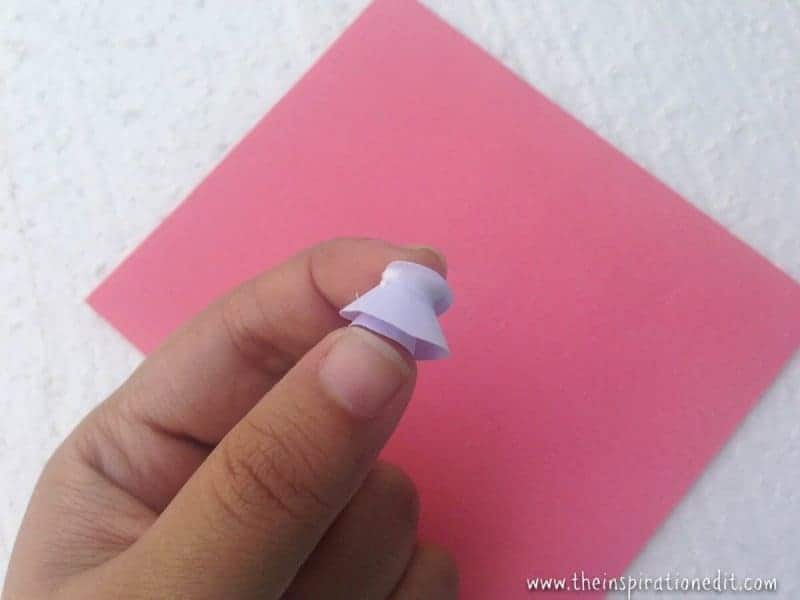 Similarly make around 20 rolled roses. You can create more if required to fill the heart pattern.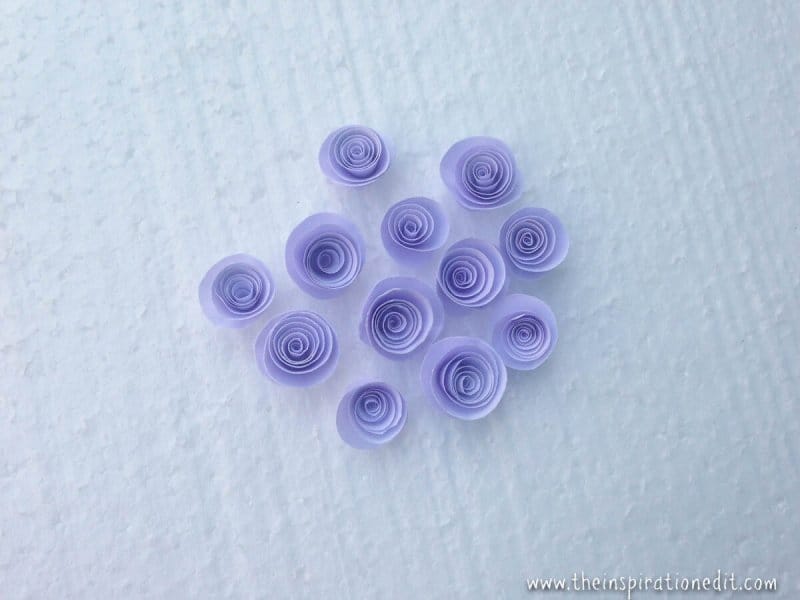 Prepare the card using any coloured card paper other than white.
Trace and cut out the heart pattern of the template from a white paper.
Glue the cut out heart pattern on the front side of the card. Click here to download the PDF template.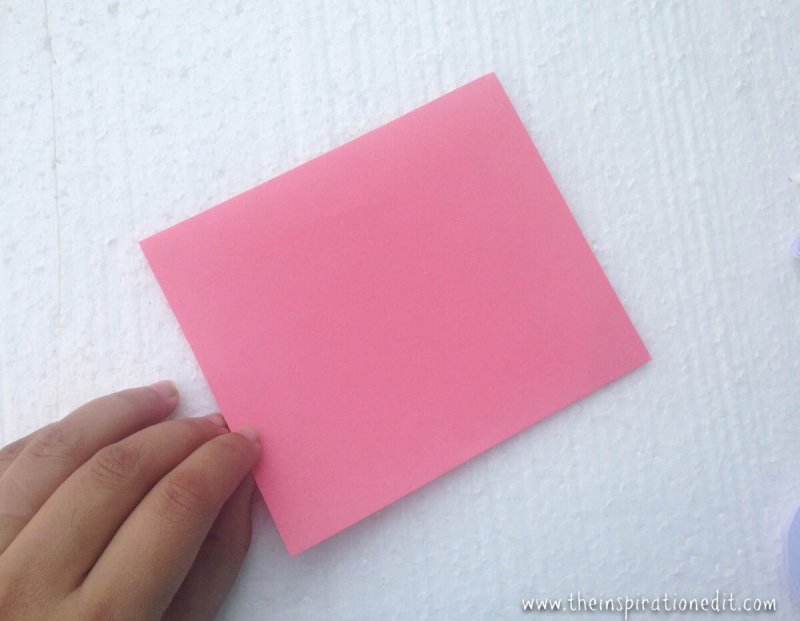 Now start to glue the rolled roses inside the heart pattern on the card.
Start gluing the roses from the bottom edge of the heart pattern.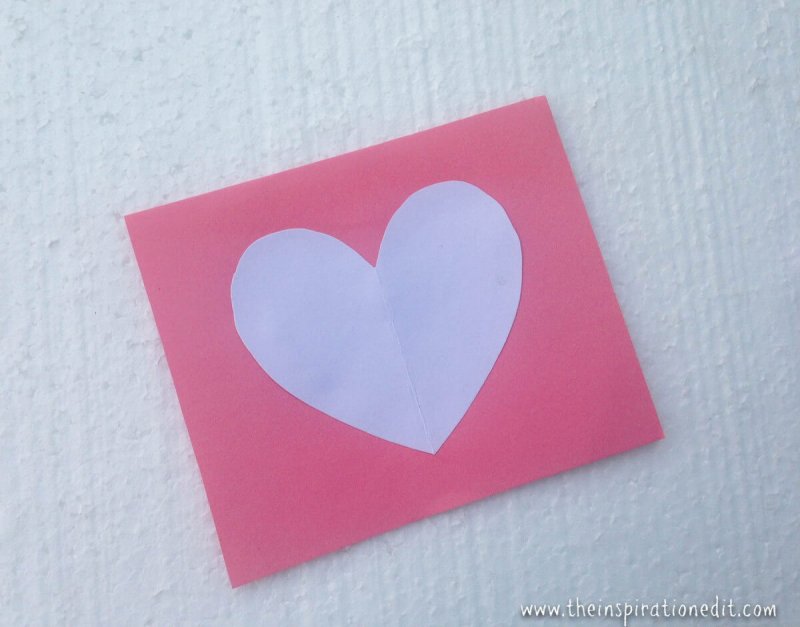 Glue the roses along the border, moving upwards.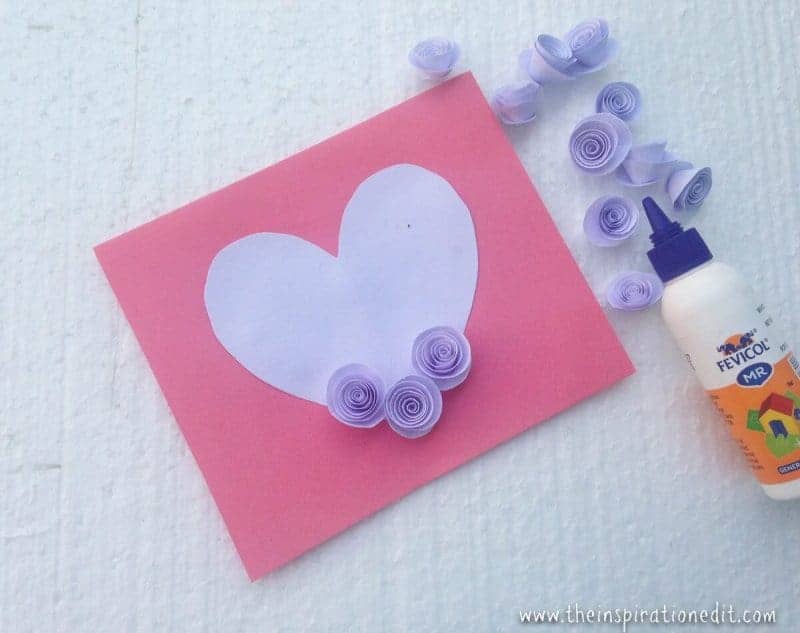 Fill the heart pattern with the craft paper roses neatly. Once done filling the heart with roses, allow the glue to dry for a while.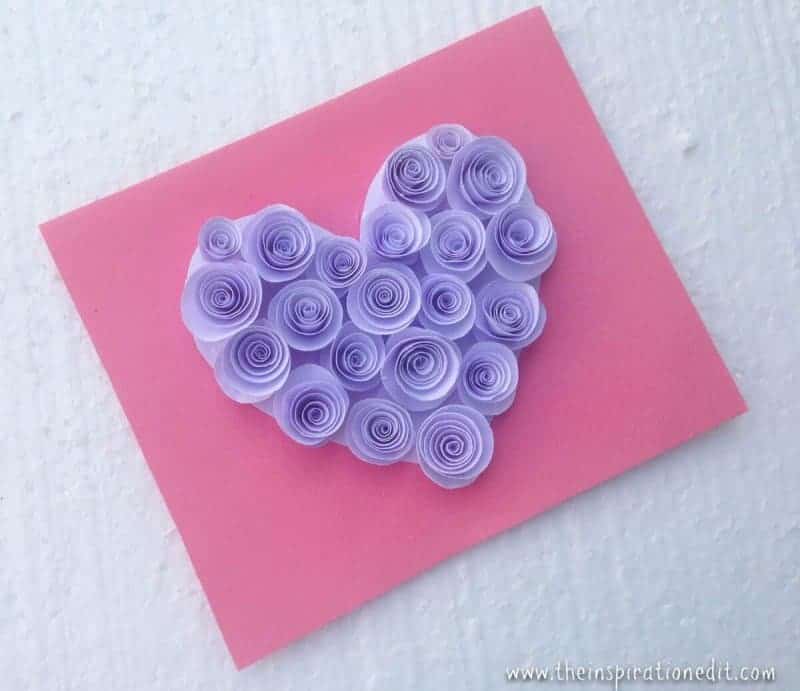 Though this step is optional, but you can also add a thin border around the sides of the card.
Take 4 thin strips of coloured papers and glue them along the sides of the card.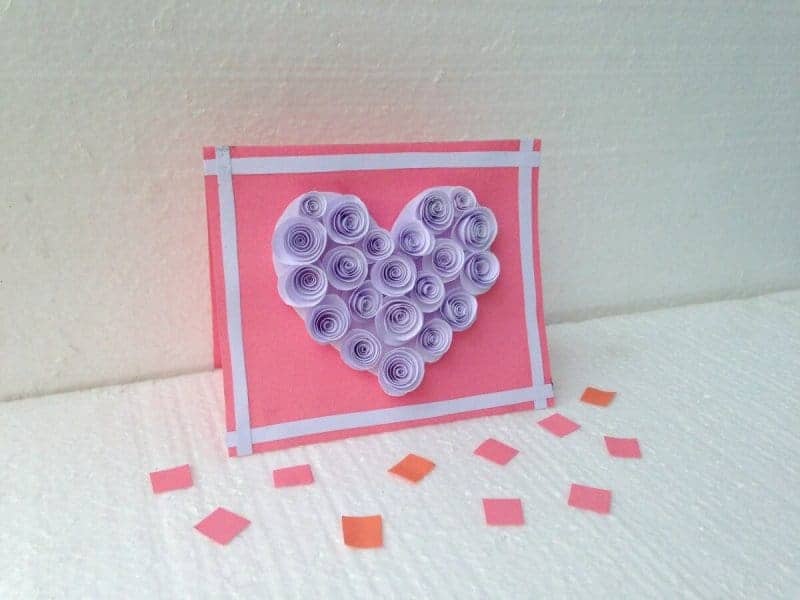 Your Mothers Day Card is now complete.
A Mother's Touch – Mother's Day Greeting Cards – KJV Scripture – (Box of 12)

Hallmark Mother's Day Greeting Card (So Very Grateful)

Lovepop Cherry Blossom Pop Up Card, 3D Card, Mother's Day Card, Springtime Card, Birthday Card

Here is the downloadable template for the heart and roses.
You May Also Enjoy The Following Mothers Day Content:
About Angela Milnes
Angela Milnes is a Qualified Early Years Teacher who has specialised in Preschool and Kindergarten teaching. She has a wealth of experience teaching young children and is passionate about kids crafts and having fun as a family. Angela has also taught cooking skills and loves to share both family recipes and easy instant pot recipes here on The Inspiration Edit. Follow her on Pinterest!