This super cute rock gnome is a fun rock painting idea you will love.
I'm so excited to be sharing this really cute and easy rock gnome painting idea with you today. We love all things cute here on The Inspiration Edit and this Gnome is pretty adorable.
If you're looking for themed Gnome craft ideas then this is a great one for you! There are also some fantastic gnome crafts over on Ruffles and Rainboots! You may want to check those out too!
Well, you won't need many supplies to get started on this super fun rock painting idea. If you love garden gnomes as much as we do then I'm sure you will enjoy this tutorial!
Angela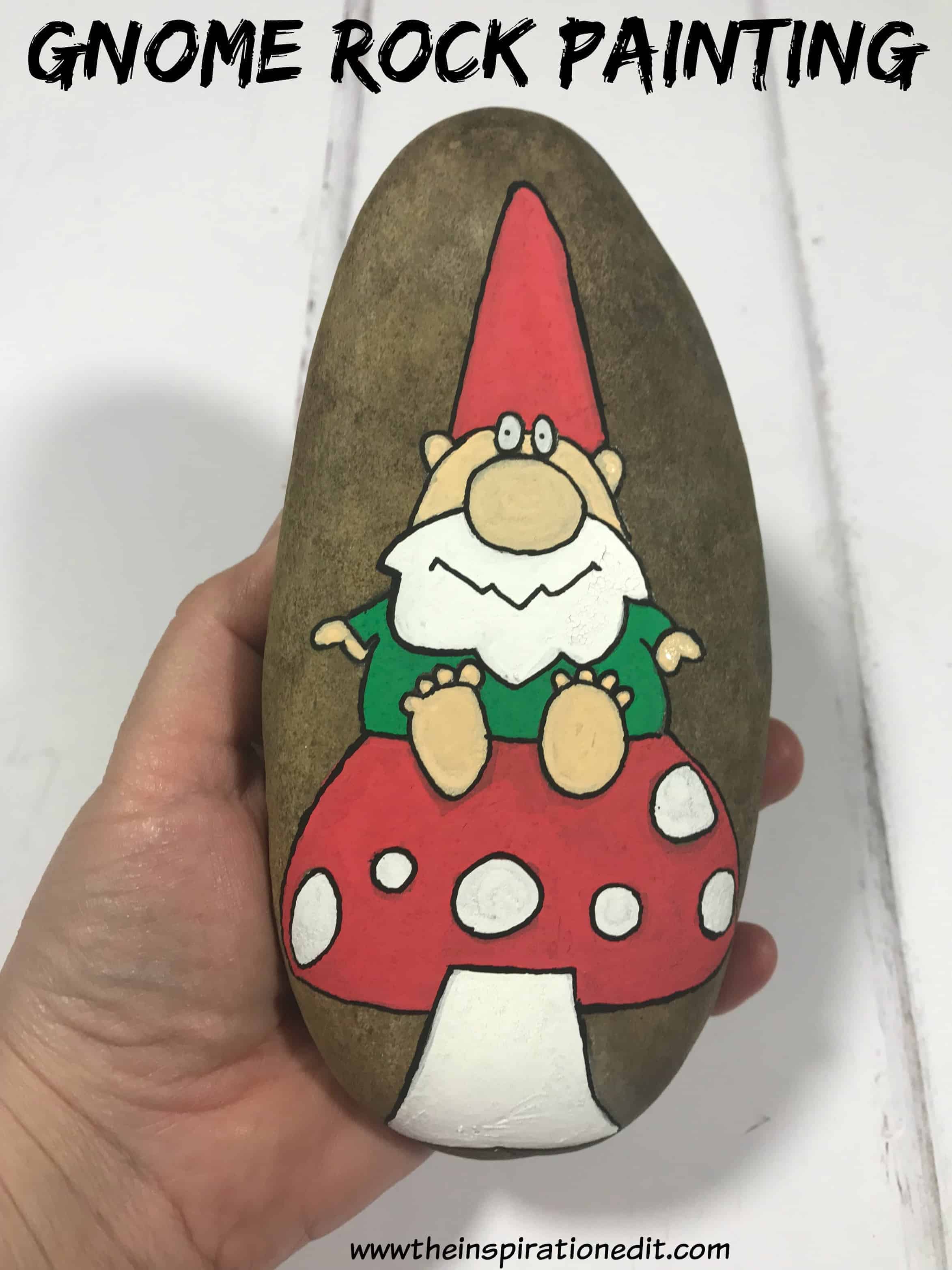 *I use affiliate links in this post. If you buy anything from my links I will earn a small commission*
History Of Garden Gnomes
Do you know the history of garden gnomes? Well apparently the very first gnomes date back to the roman times when these small stone figures. These small magical creatures were also very popular pre 20th century.
Garden gnomes historically made of porcelain and wood began making appearances in gardens around the 1700's and were very popular in Switzerland and Germany.
Post 20th century gnomes lost their appeal especially following world war one, however they once again became popular in the 1930's following the release of the Disney movie Snow White and the seven dwarfs.
Gnomes are ever so popular today and you will find them in many gardens around the world. There is an estimated 25 million garden gnomes in Germany.
Supplies
Rock Stone
Posca Paint Pens
Paper
Pencil
Eraser
Pencil Sharpener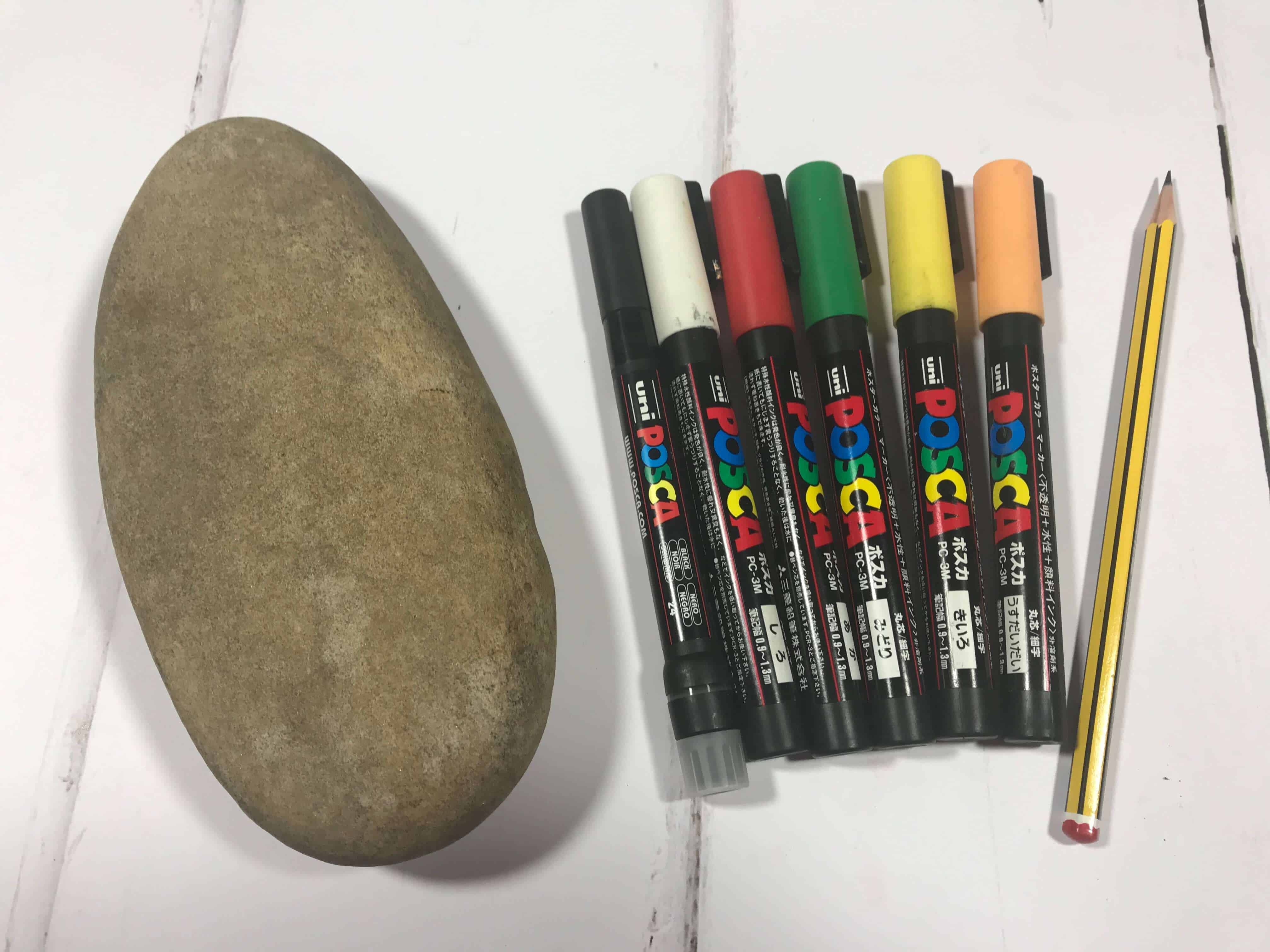 How To Paint This Gnome Rock Stone
Begin by drawing a gnome onto you rock stone. I chose to draw my gnome on a mushroom and practiced on paper before drawing my idea onto the stone.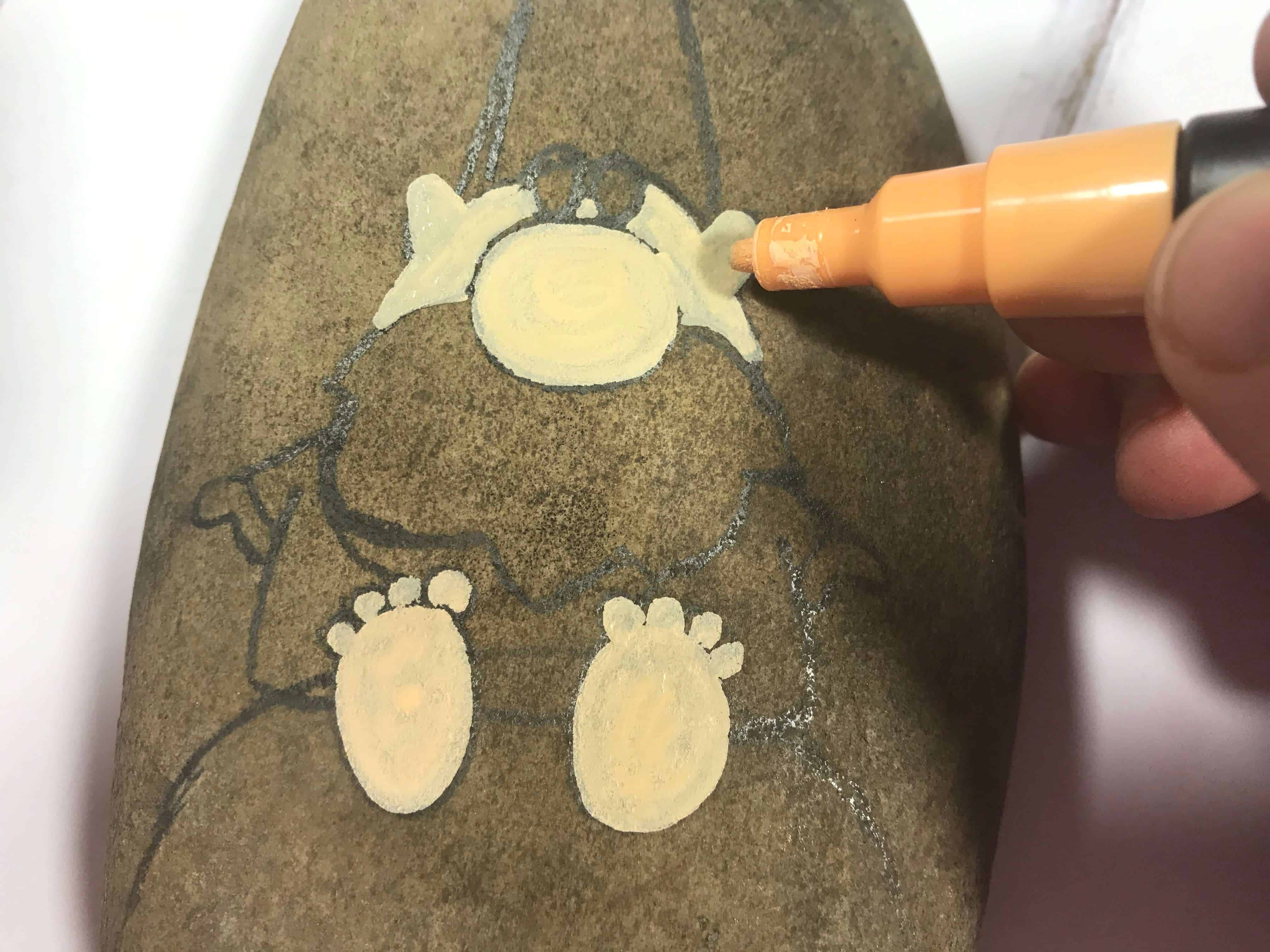 Get a flesh coloured posca paint pen to colour in the gnomes face, hands and feet.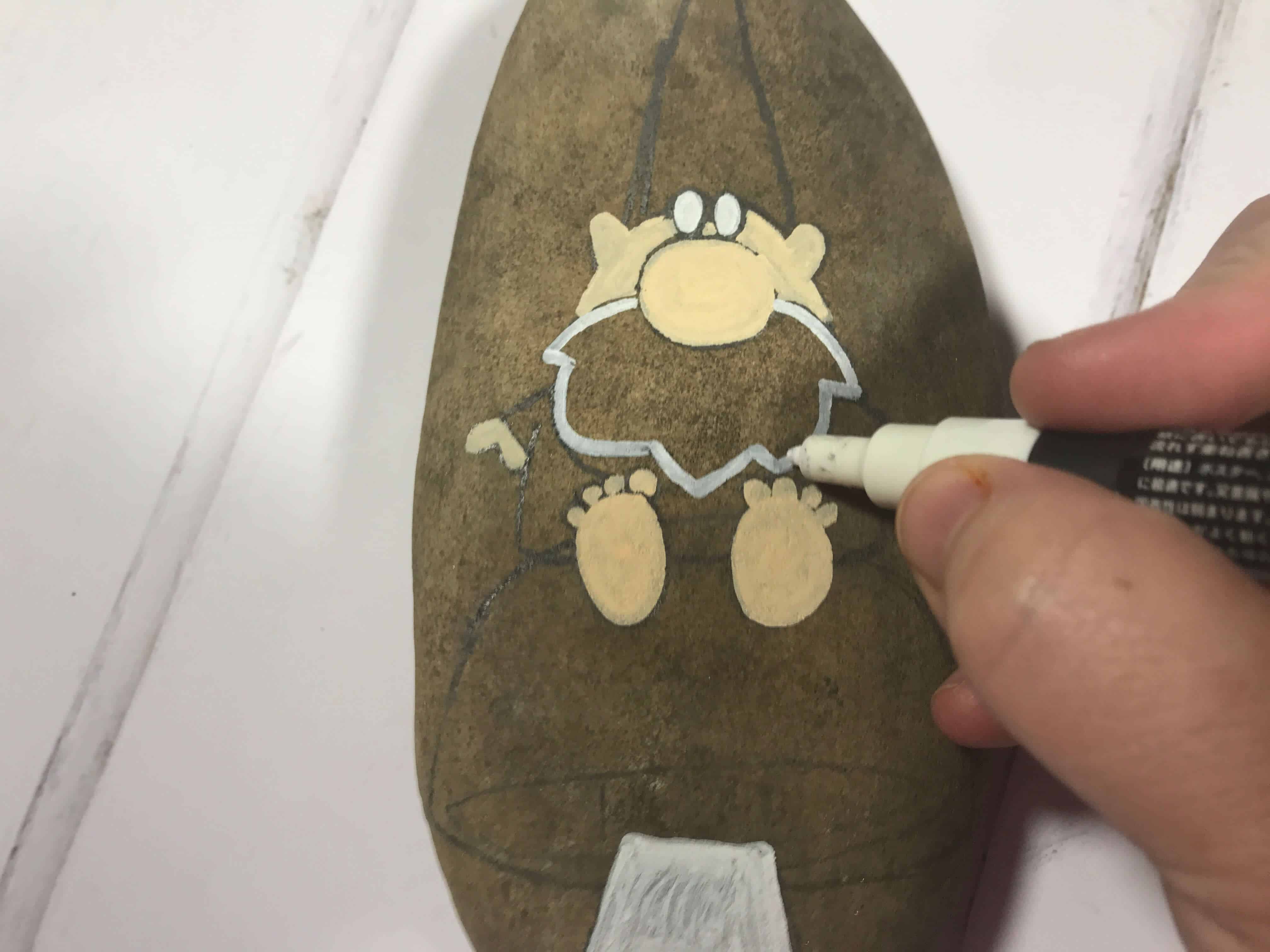 Use a white posca pen to paint the gnome eyes, beard and the bottom of your mushroom!
If you prefer not to use posca paint pens you can use acrylic paint and a paint brush but I prefer paint pens.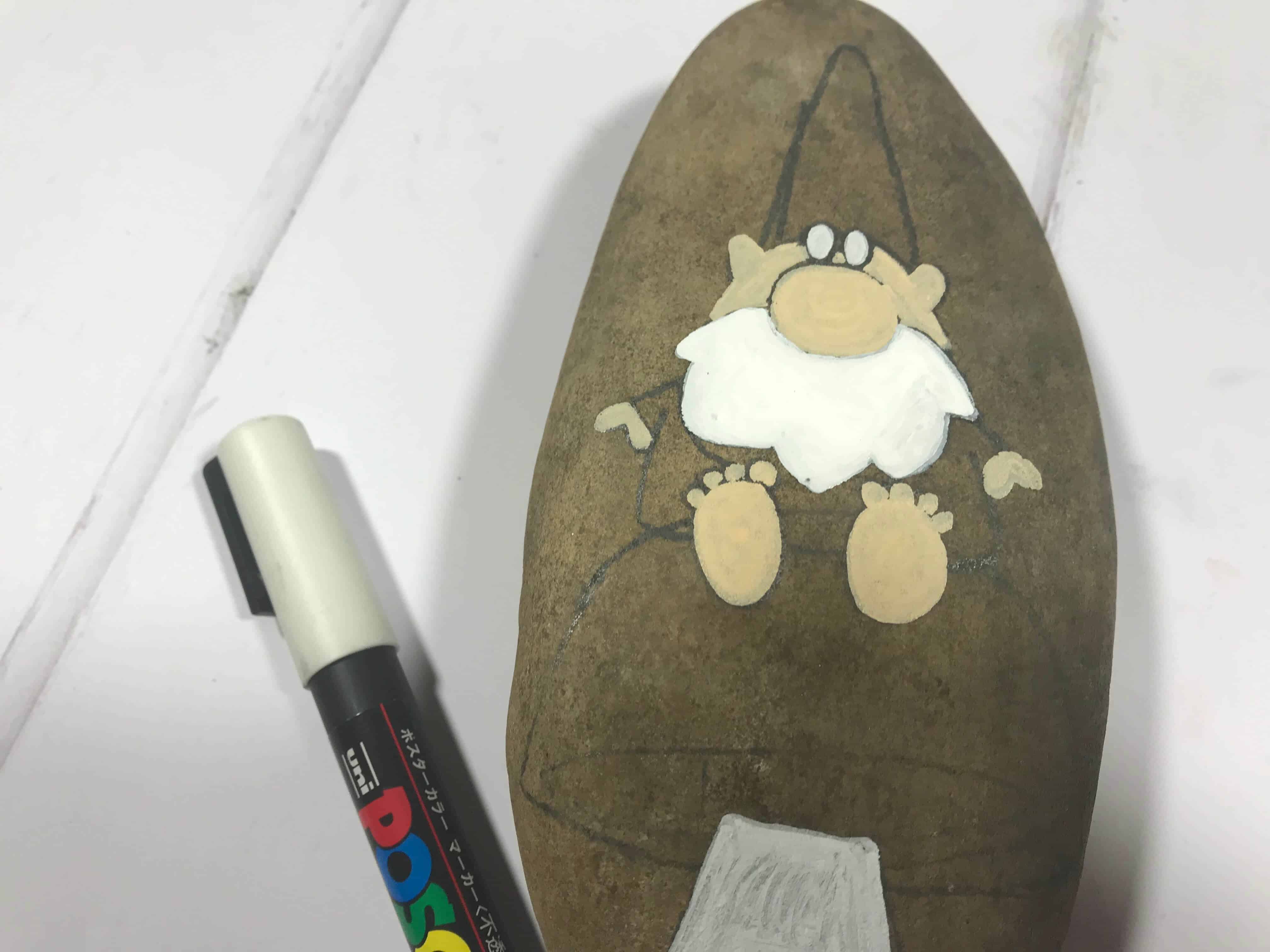 Choose a colour for your gnome. I went with green but he would equally look good in yellow or blue.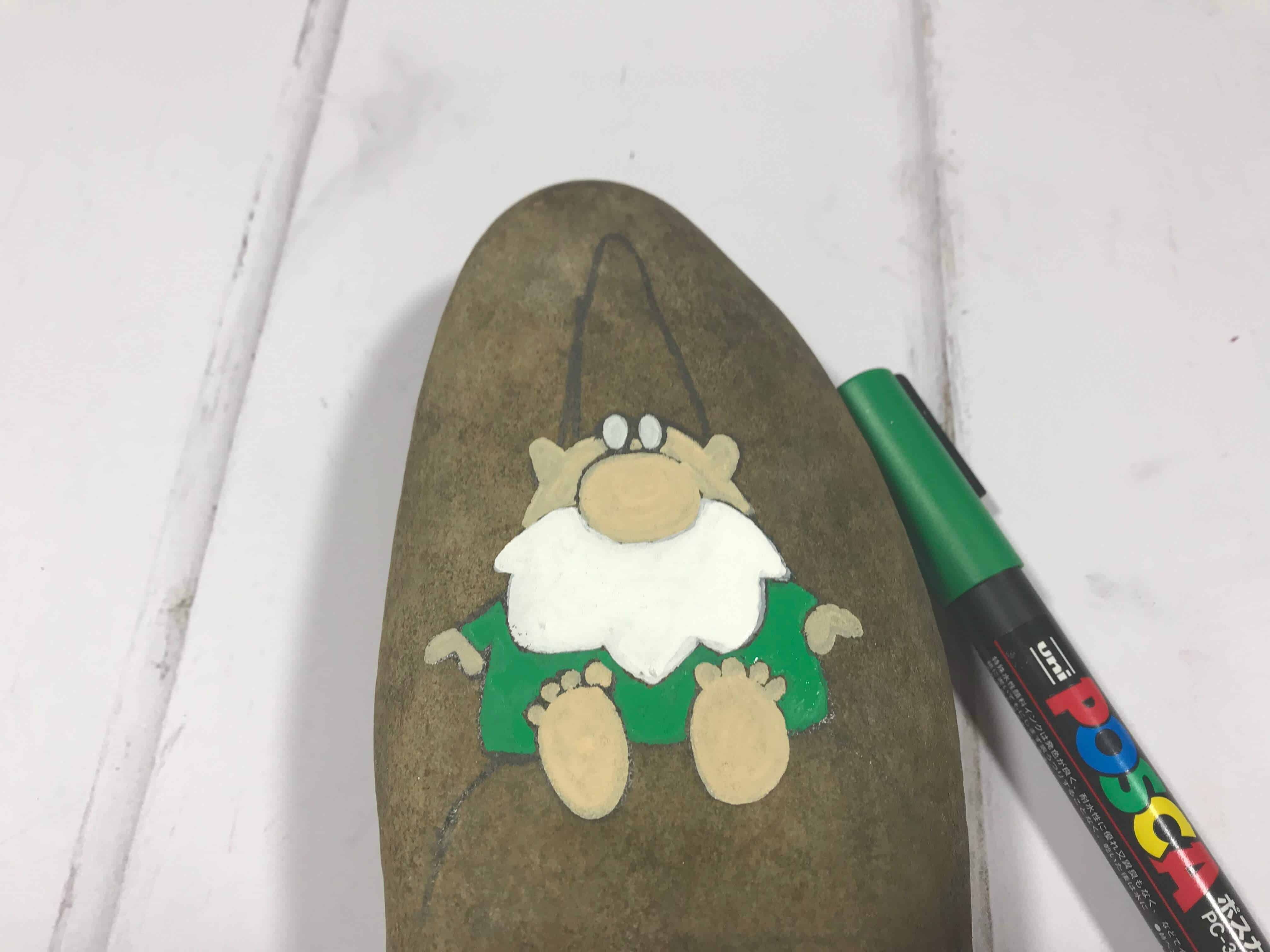 Finally I chose to colour the gnome hat in red. I outlined the images before filling in the sections with paint to help stick to the painting plan.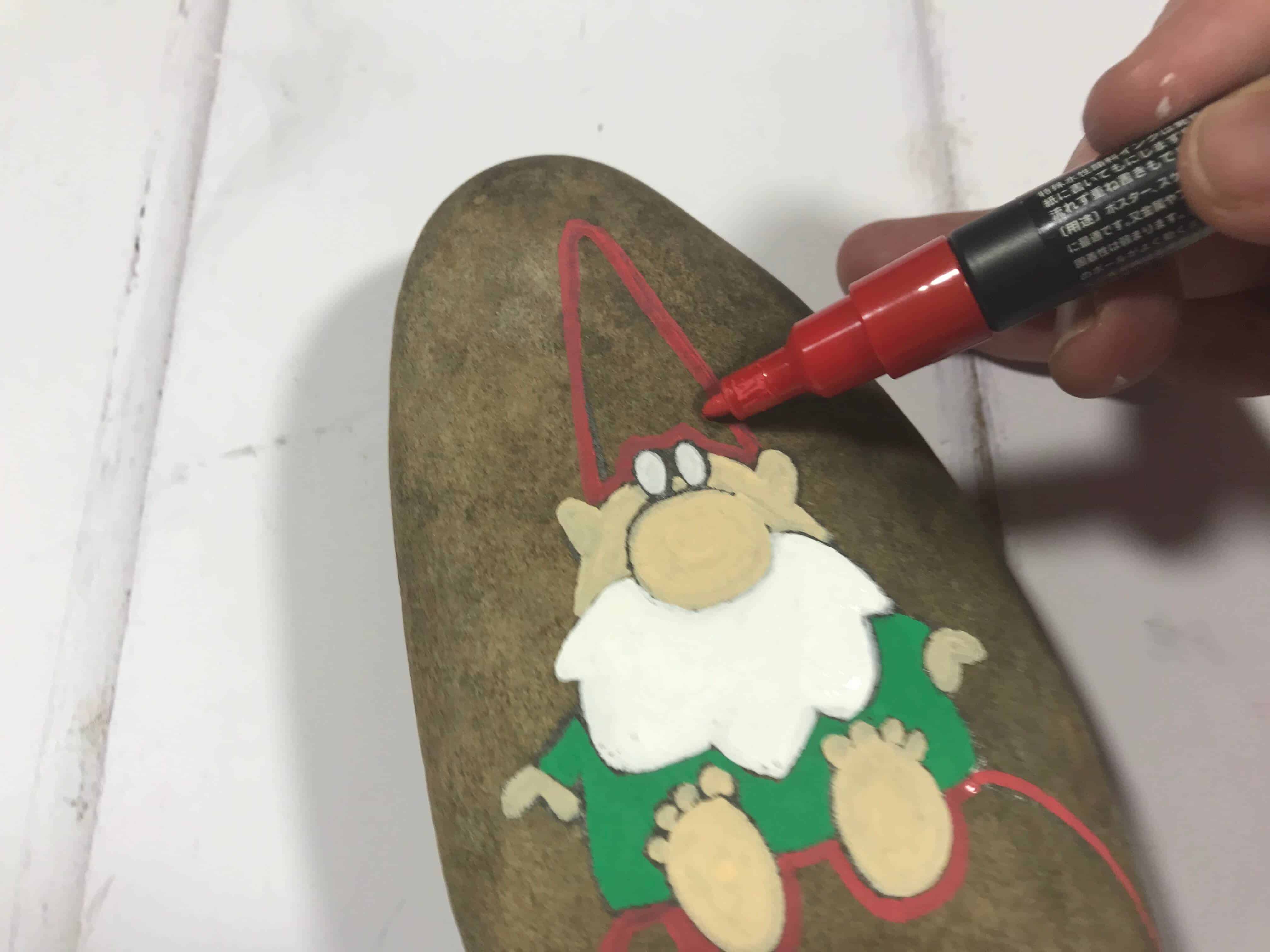 I drew circles on the toadstool and then coloured in the mushroom stool!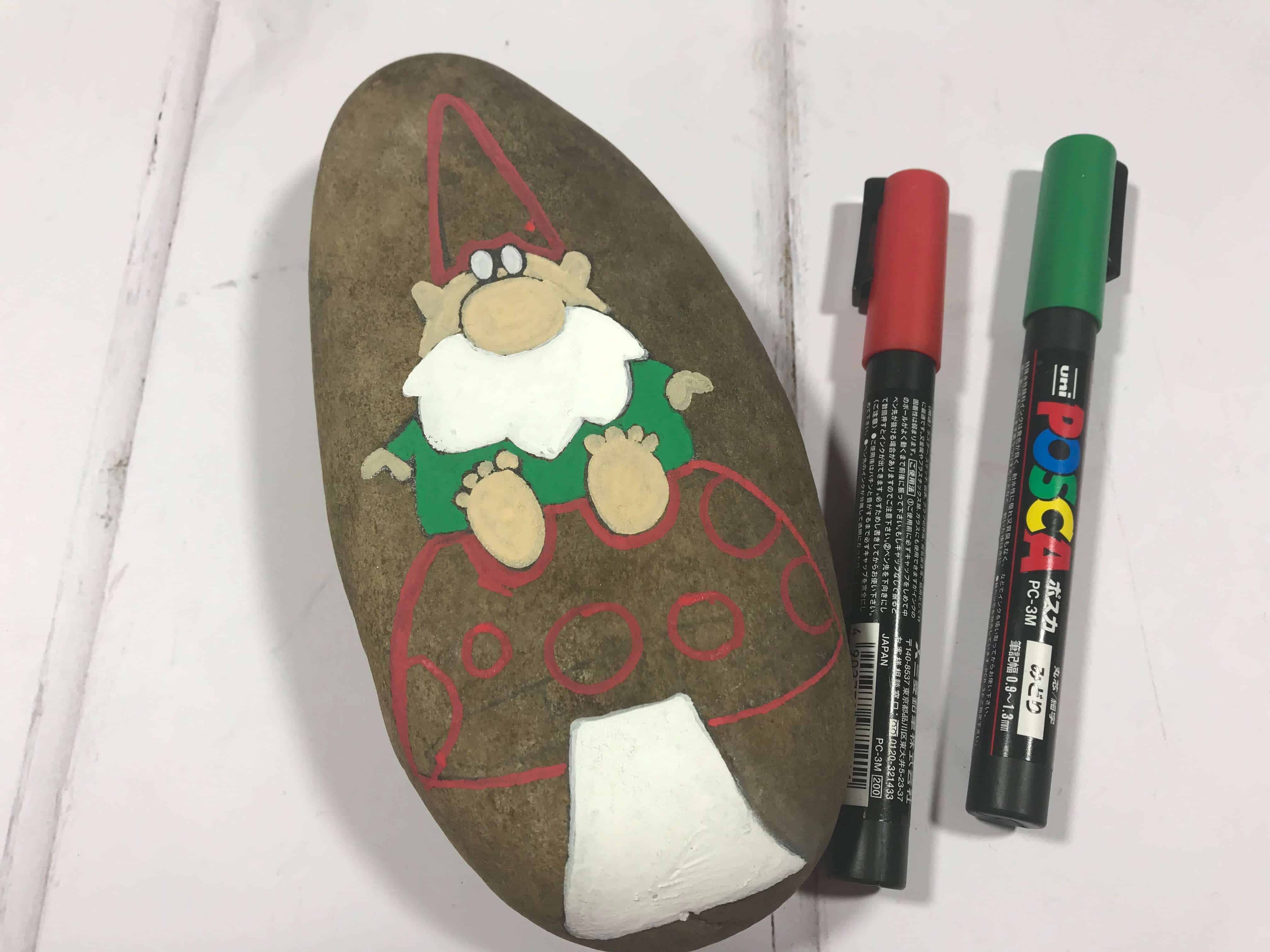 I then used my white paint pen to paint the circles on the mushroom. This turned out well and had a great effect.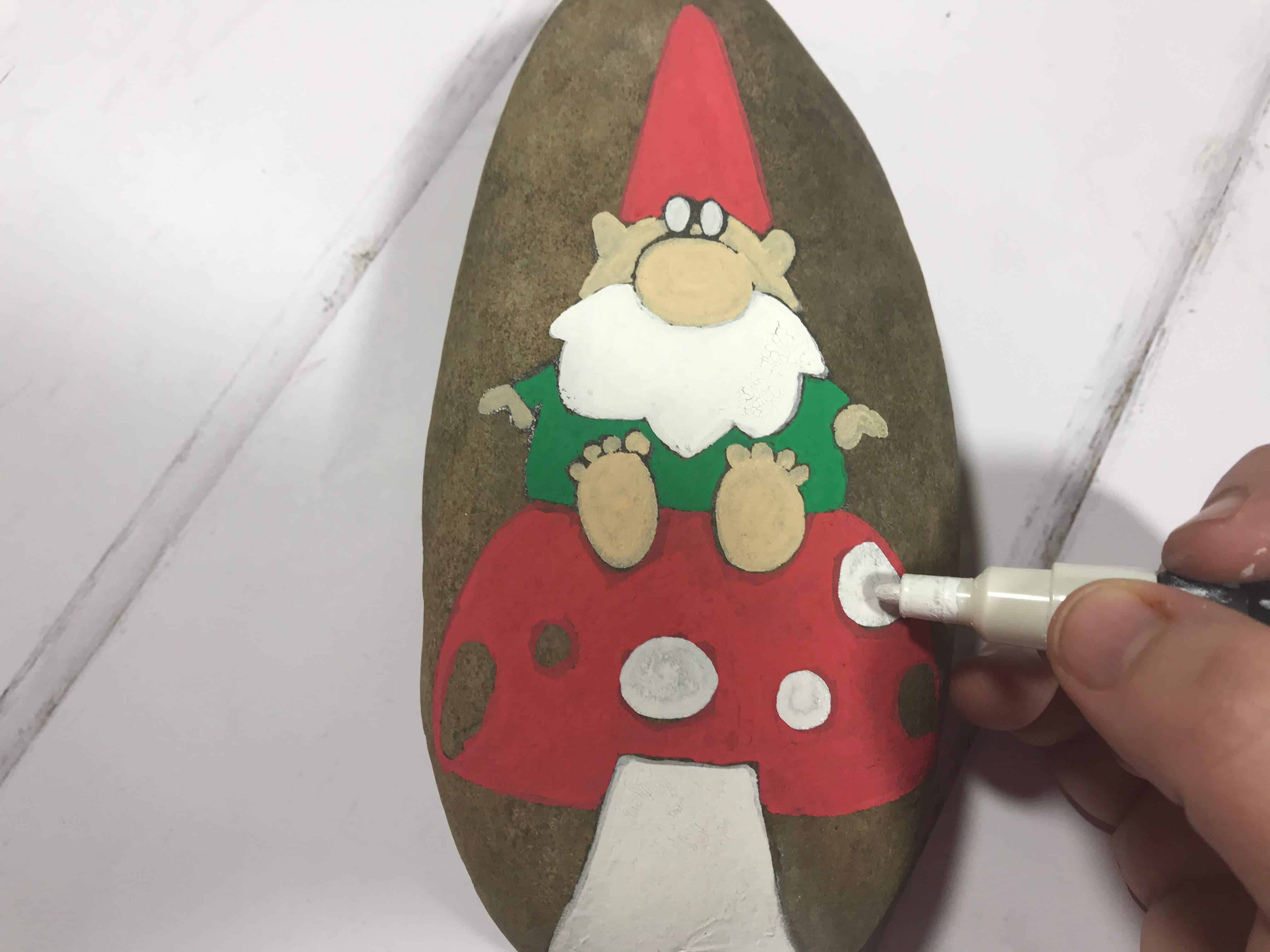 The final step was to use a thin black posca paint pen to outline my garden gnome. This is the trickiest part for me and I did pretty well.
With practice any artist can improve and I was really pleased with this super cute gnome craft.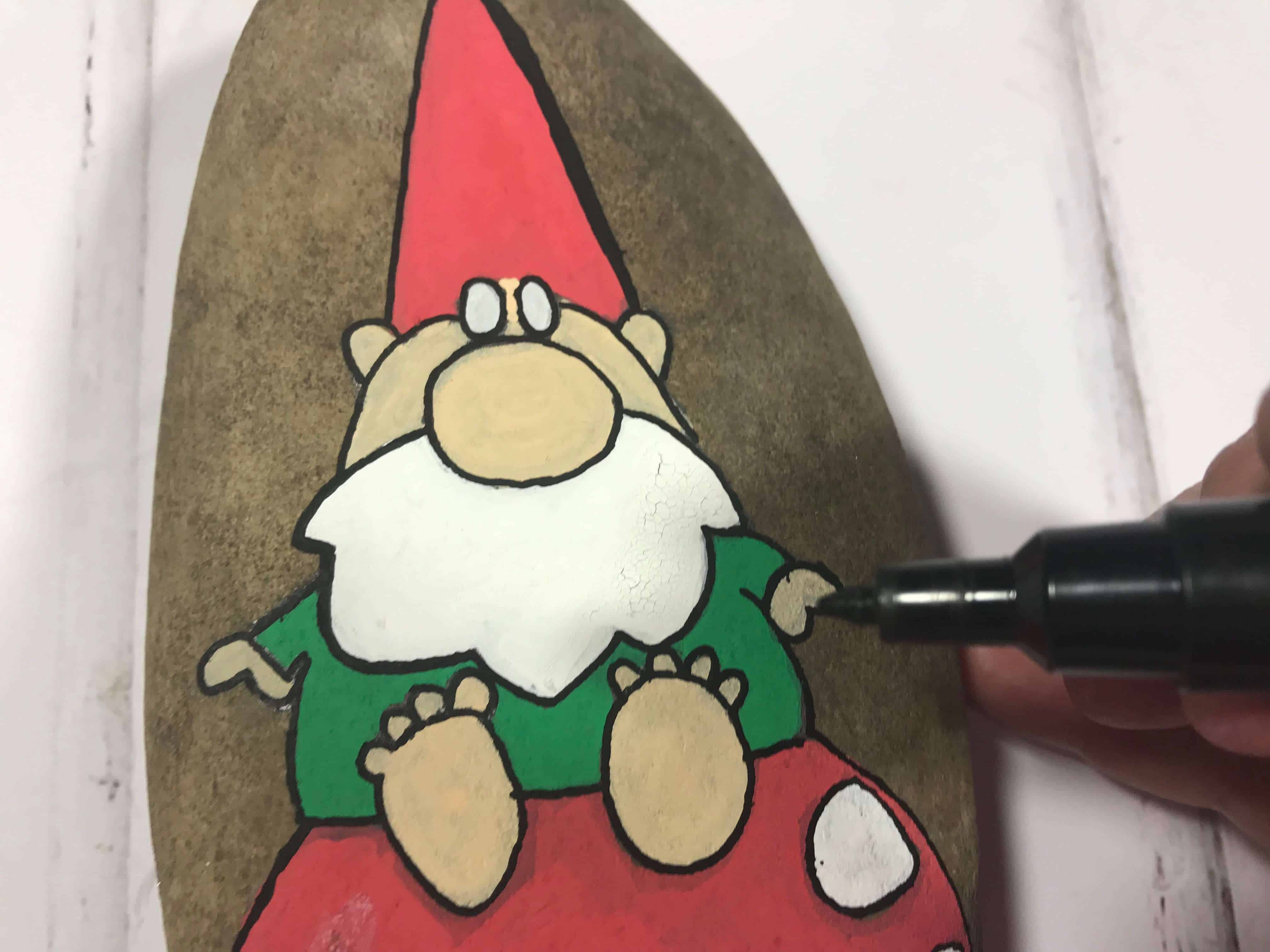 Your gnome rock stone is now ready to enjoy!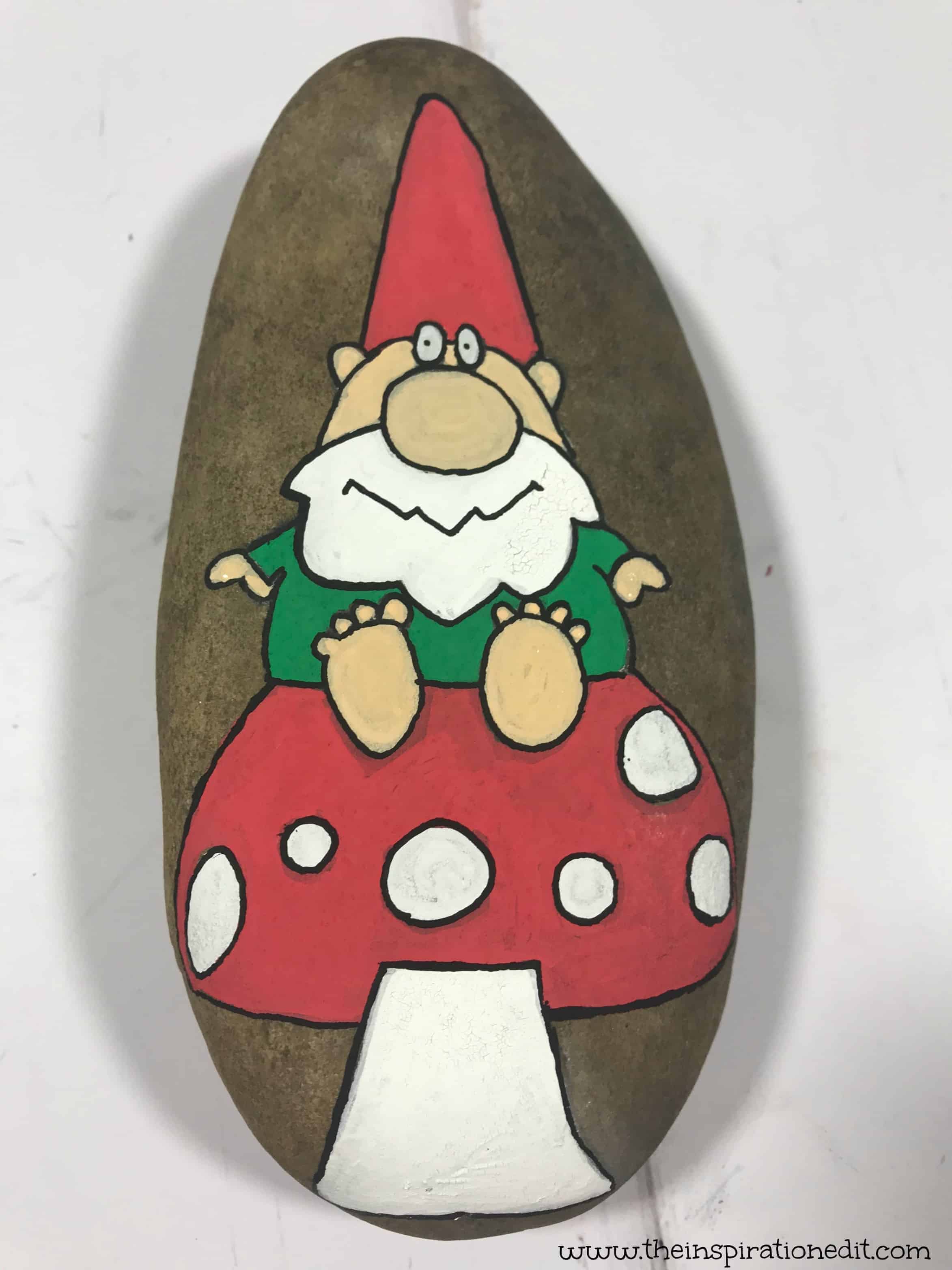 If you want to place your stone outdoors don't forget to use a sealer to protect the paint!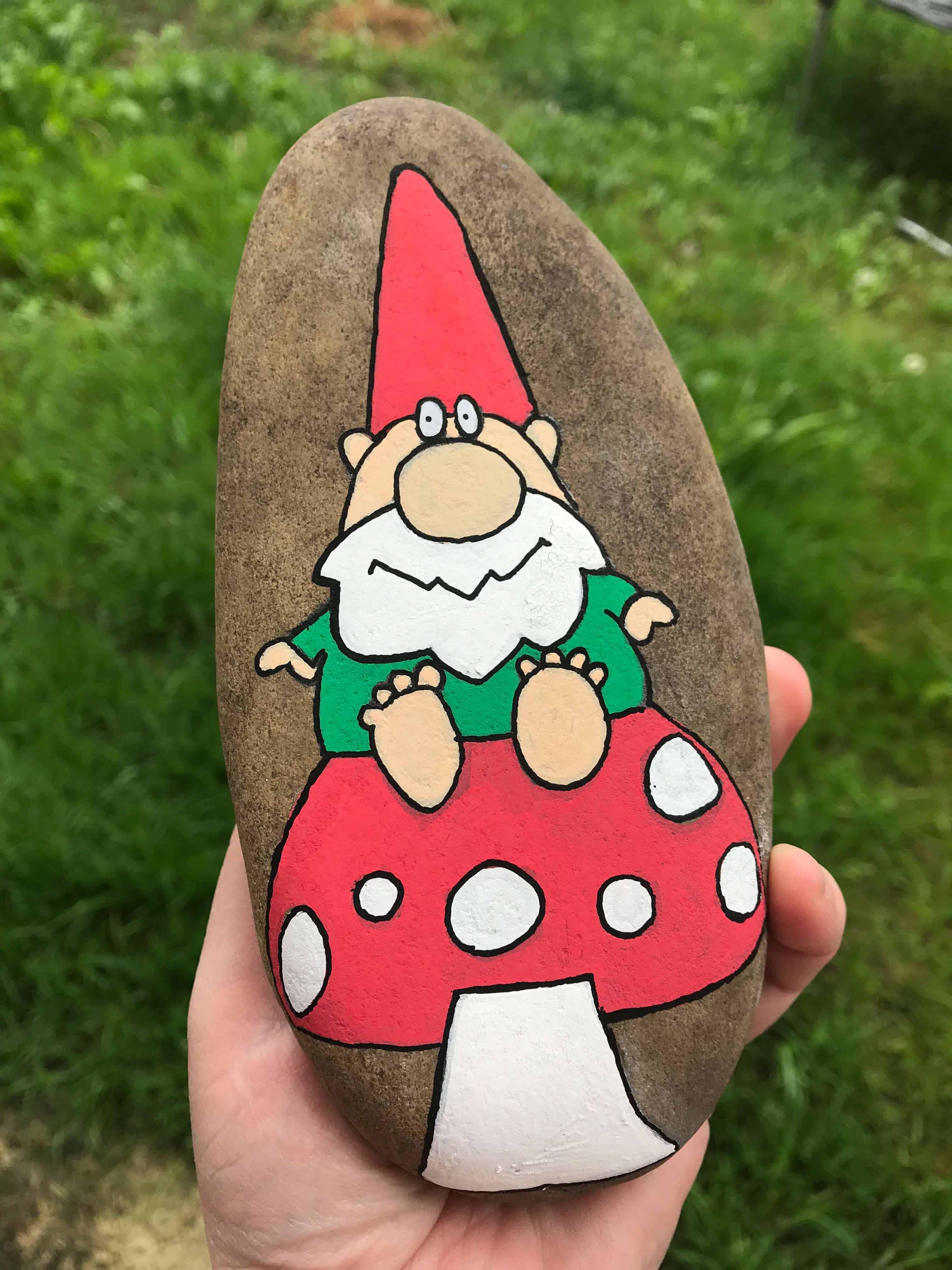 You may also enjoy the following rock painting tutorials!
Please pin this fantastic Gnome craft!