This sensory activity for kids is just too much fun! Let them play with playdough while learning and feeling their way along as well. And who doesn't love snails? They get to travel around with their homes on their back!
While kids are growing up, it's important to have a craft time where they can use their senses as well. Touching, smelling and shaping objects not only helps their imagination but it also encourages them to learn and appreciate crafts as well.
Create a love for learning and exploring this this fun sensory activity for kids!

*I use affiliate links in this post. If you buy anything from my links I will earn a small commission*
Playdough Snail Sensory Activity for Kids
Playdough is a wonderful resource to use for sensory learning since it has such a unique, moldable texture. Your little one can not only work on creating the shape of a snail, but they can then make features on it as well.
Playdough allows the minds and hands to work together to create true masterpieces! Sensory play and brain development go hand in hand!
Supplies needed for this sensory play idea:
Seashells (2″ shells are ideal)
2 cans of play dough per snail.
Directions to create this snail sensory activity:
Roll a ball of play dough into a long snake shape.
Have your child form a head at one end.
Either form the antenna with your fingers, or attach two smaller pieces of play dough by hand.
In a complimentary color, form two tiny little balls of dough for eyes.
Have your child attach the eyes.
Select a seashell and gently insert the "tail" end of the play dough into the opening of the shell.
Repeat with other colors of play dough and shells.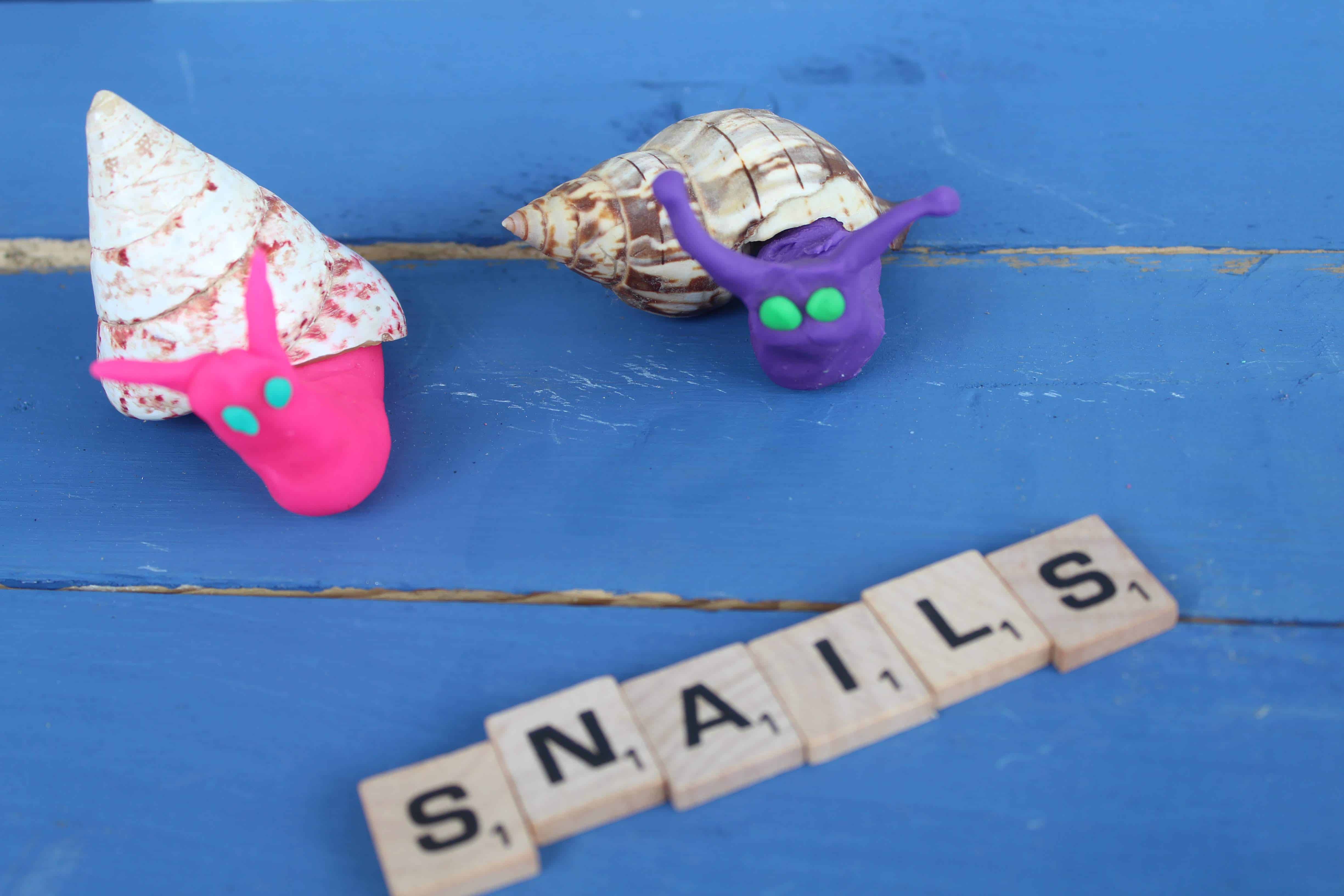 Please do pin this fun preschool sensory activity. Pinning allows us to share more fantastic content here on The Inspiration Edit.

See how simple and fun this is? Plus, the playdough can be used for so many other fun sensory ideas as well! Creating a playdough snail is just one of them! Challenge your child to see what else they can create using their playdough. You just might be surprised at what they'll do!
Don't forget to check out these other fun sensory activities for toddlers and preschoolers: