Monster Sensory Bottles For Kids
When I was an early years teacher, I absolutely loved sensory activities. I guess my love for this kind of activity came through seeing how much little ones love sensory play.
Sensory play can encourage children to explore while having fun and it's great for both little ones and children with conditions such as autism. Enjoy this monster sensory bottle.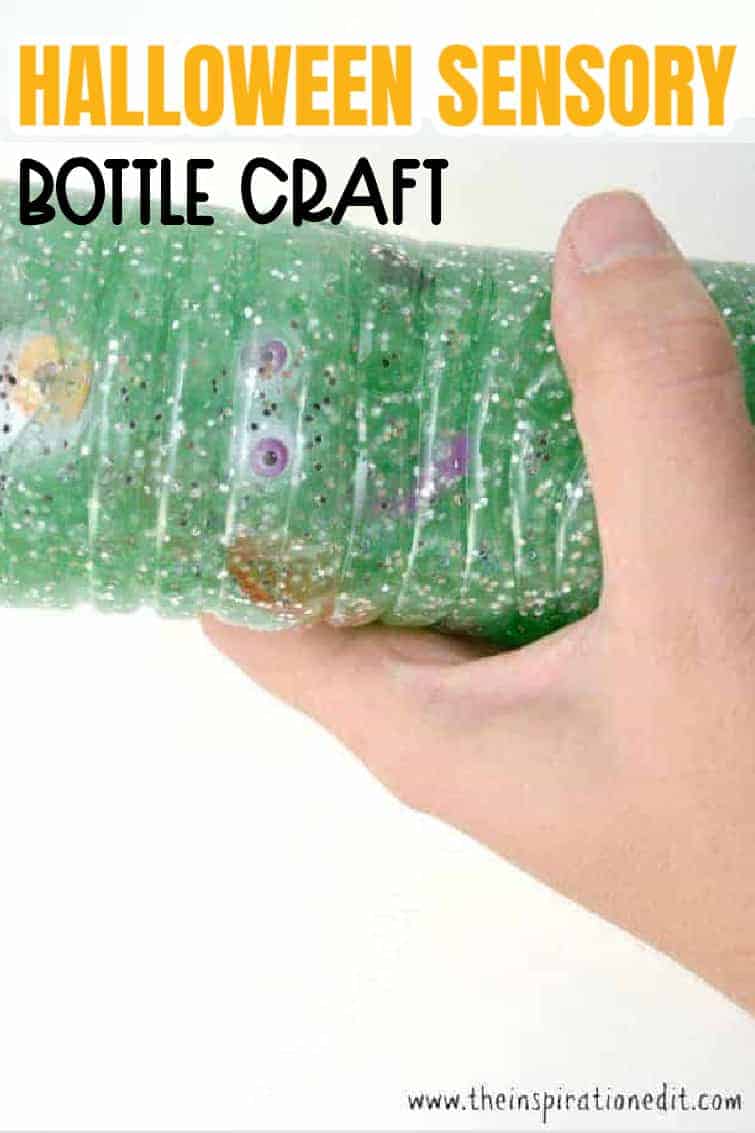 Today I am sharing a simple but effective sensory activity, the Halloween Sensory bottle. I hope you like it.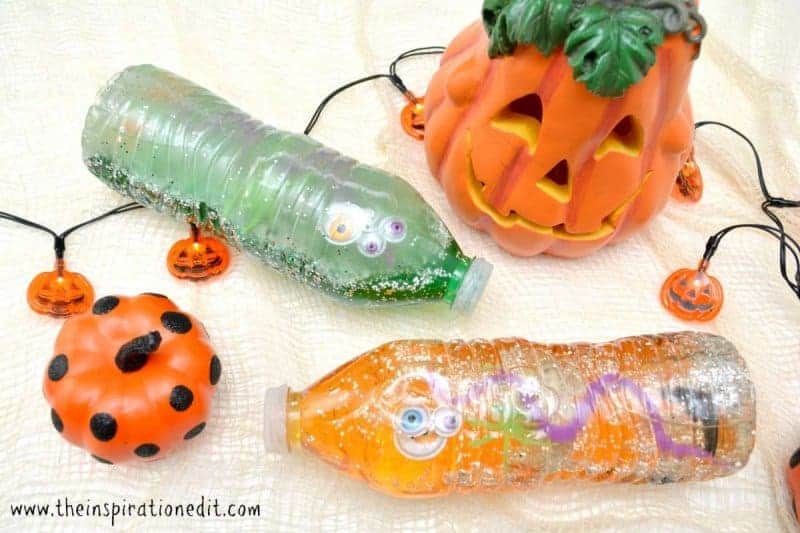 *I use affiliate links in this post. If you buy anything from my links I will earn a small commission*
What You Will Need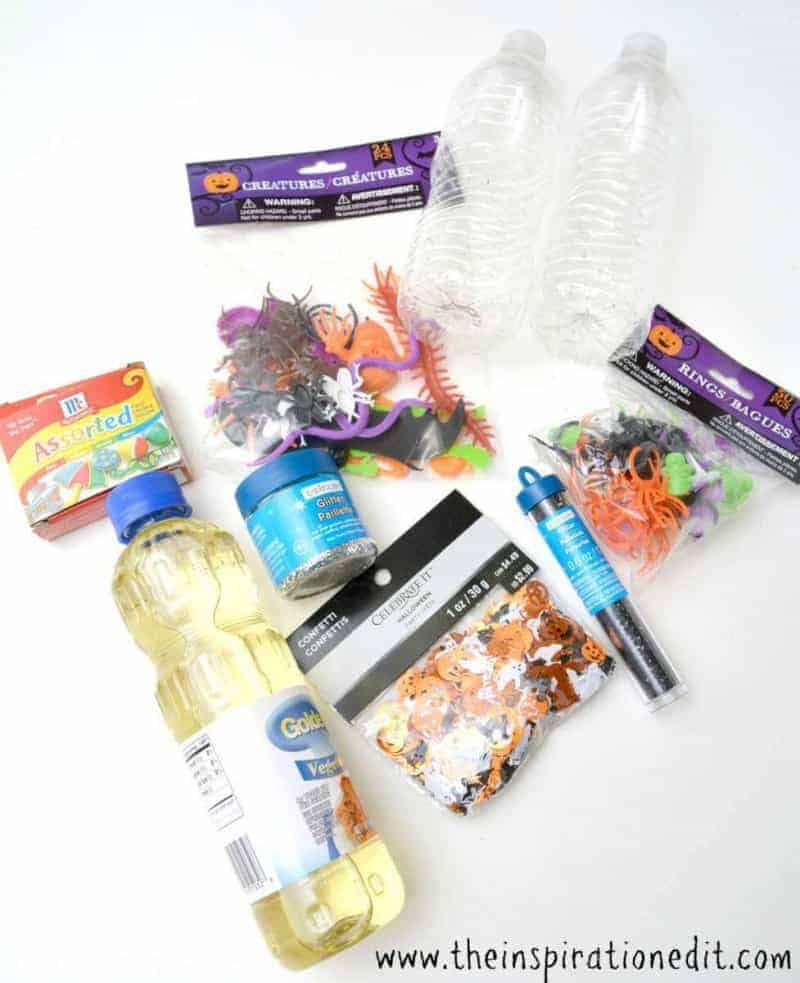 Let's Make This Halloween Sensory Bottle
Fill your empty water bottles ⅔ of the way full with water.
Add in your glitter, Halloween confetti, Halloween creatures, bugs and googly eyes.
Add in 3-4 drops of food colouring and then put the cap back on the bottle and shake to mix.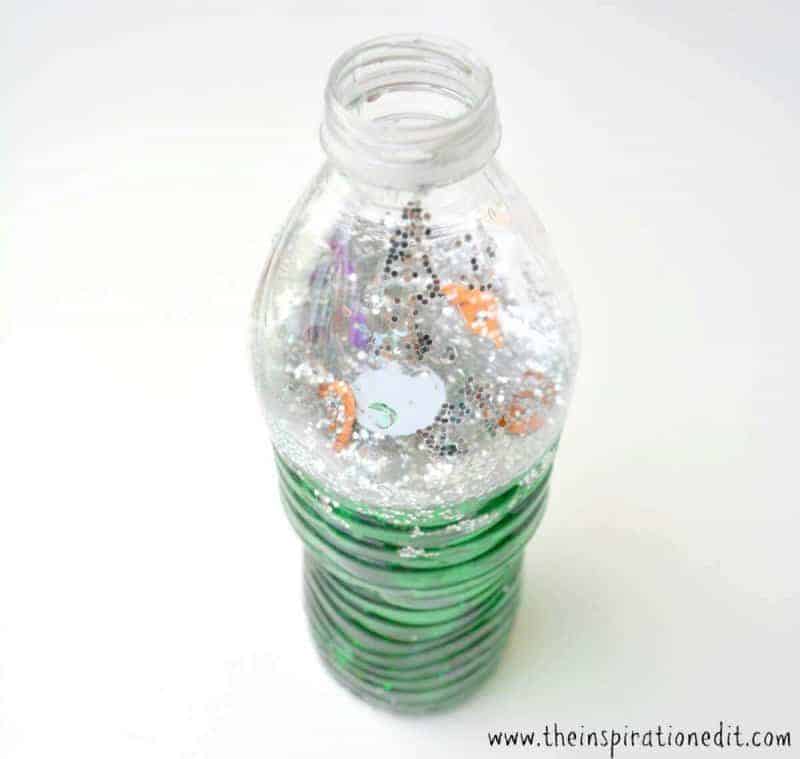 To create orange, use two drops of red and two drops of orange food colouring.
Open the bottle and fill the remainder with vegetable or baby oil.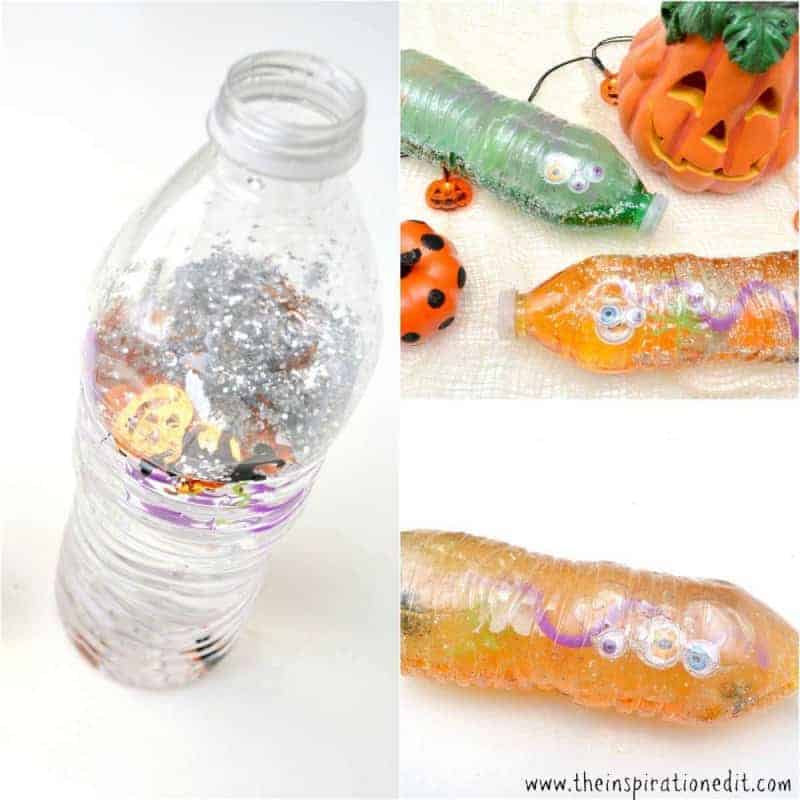 Leave a small amount of space at the very top so that the contents of your bottles can mix more easily.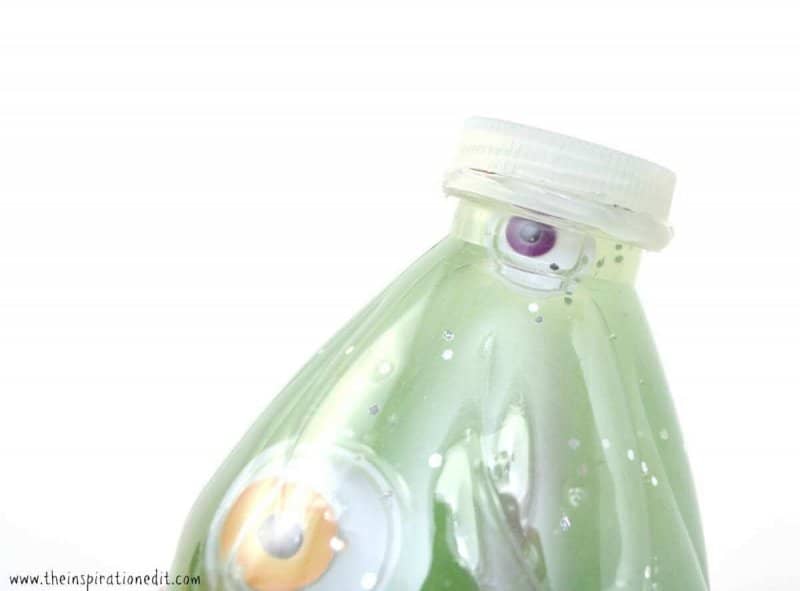 Use a hot glue gun to seal the top of the cap, so that there are not accidental leaks with play.
Now they bottles are ready for the little ones to play.

Check out Our Halloween Crafts Here!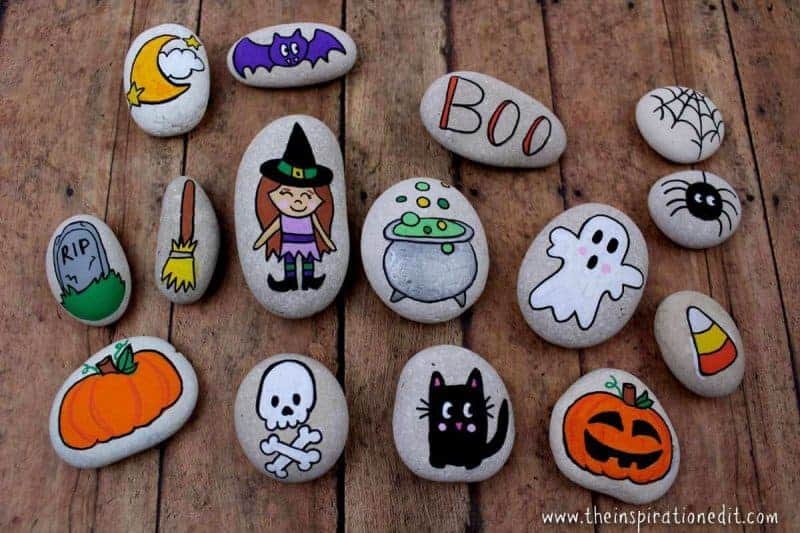 Related Products
PLEASE SHARE ON PINTEREST
About Angela Milnes
Angela Milnes is a Qualified Early Years Teacher who has specialised in Preschool and Kindergarten teaching. She has a wealth of experience teaching young children and is passionate about kids crafts and having fun as a family. Angela has also taught cooking skills and loves to share both family recipes and easy instant pot recipes here on The Inspiration Edit. Follow her on Pinterest!