Preschool Vegetable Garden Sensory Bin
When I was a preschool teacher I always enjoyed creating sensory bins to place outdoors during the Summer months. The children always loved sensory play.
I think the fact sensory is different and not just an every day toy car or a book really attracts a child's attention. Today we have a fantastic Vegetable Garden Sensory Bin for the kids to enjoy.
It's bright and colourful to get the kids attention, can be a great learning opportunity and is great for the senses. Enjoy.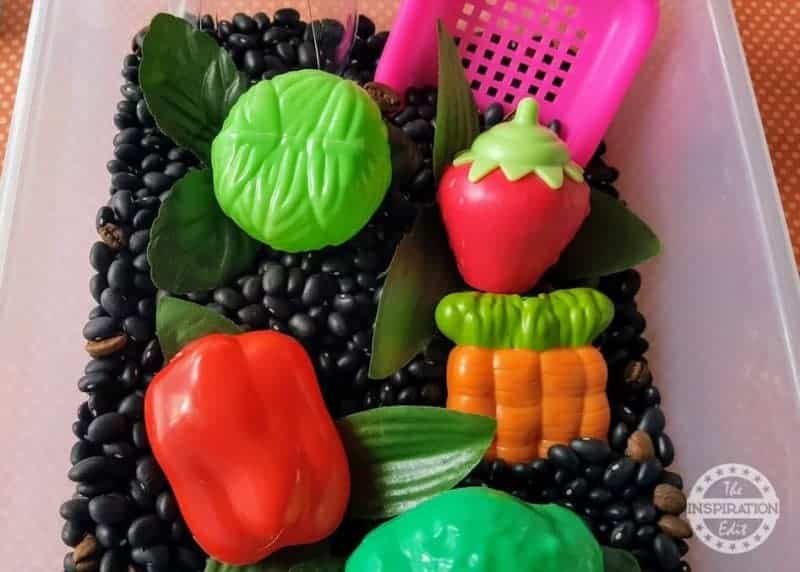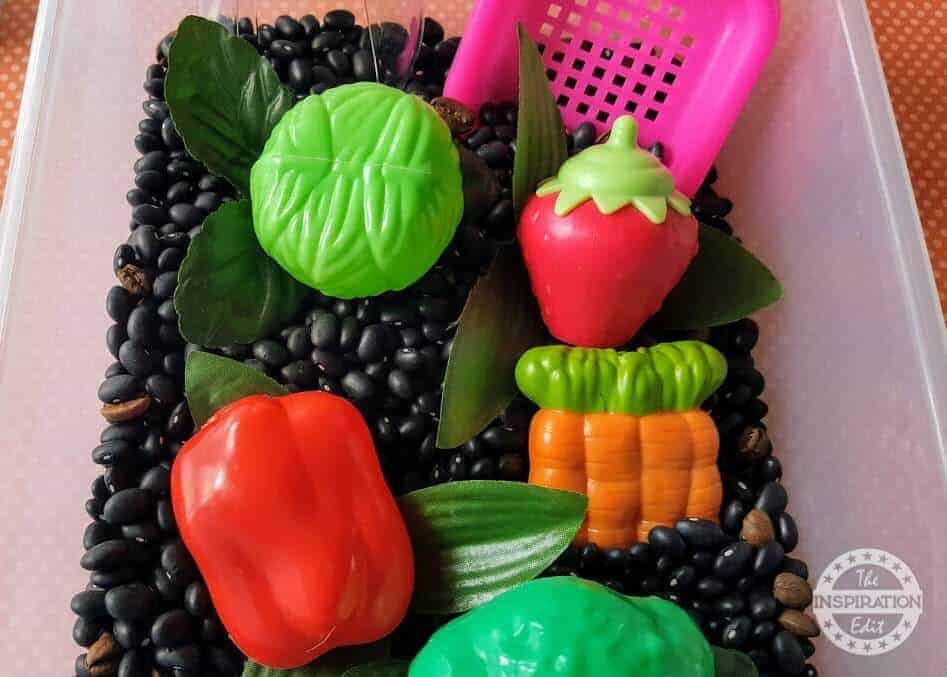 *I use affiliate links in this post. If you buy anything from my links I will earn a small commission*
What You Need For The Sensory Bin
One pound of dried black beans

½ cup of whole coffee beans

Leaves from artificial flowers

Plastic serving tongs

Sandbox tools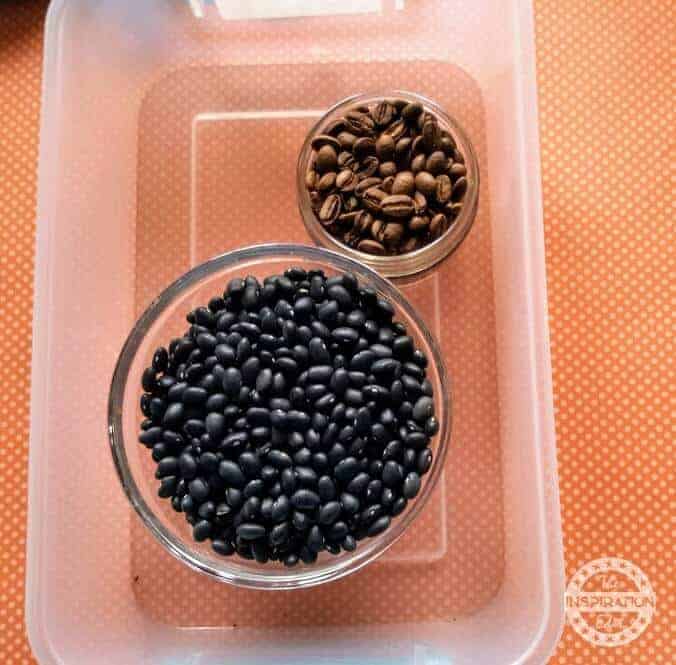 STERILITE 19618606 Clip Box Regular Clip Box

Learning Resources New Sprouts Bushel of Veggies

New Star Foodservice 35643 Utility Tong, High Heat Plastic, Scalloped, 9 inch, Set of 12, Clear

How To Make A Garden Sensory Bin
Layer the dry black beans in the box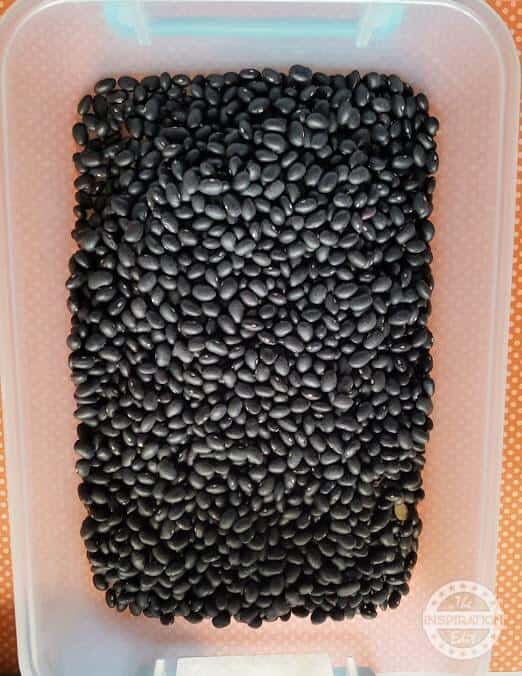 Add coffee beans to the mix for a fragrant experience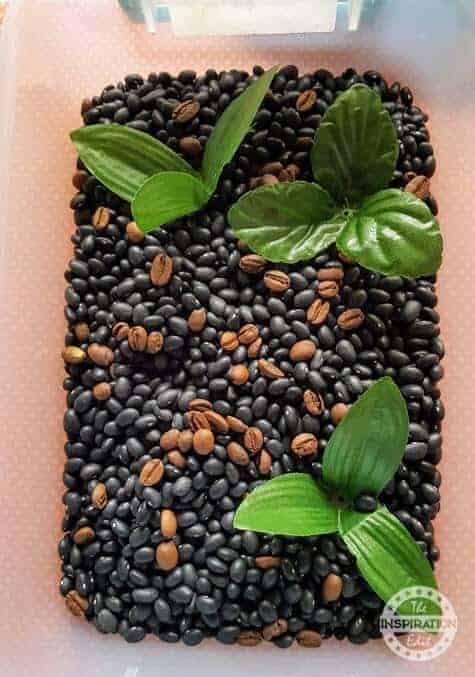 Nestle the leaves into the beans (I simply removed the leaves from a few stems of artificial flowers).
Place the fruits and vegetables in the beans and on the leaves. Place the fruits and vegetables in the beans and on the leaves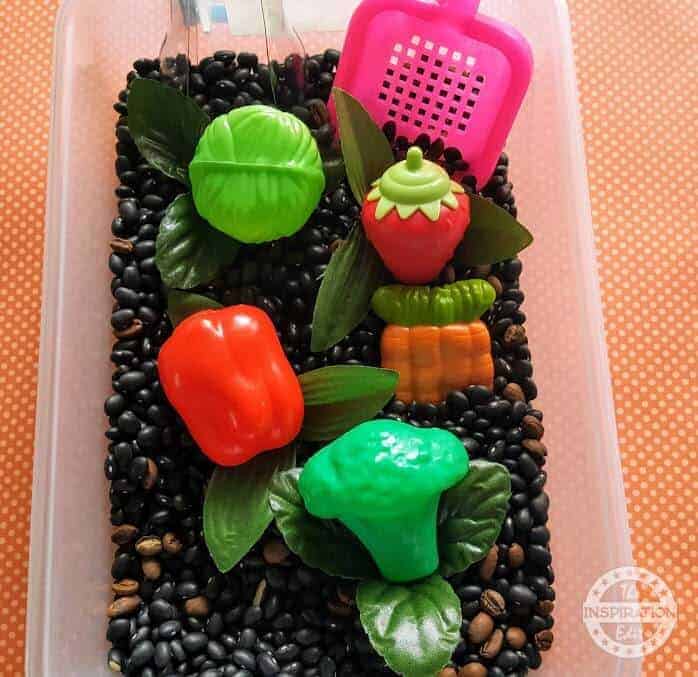 Add plastic serving tongs and plastic shovels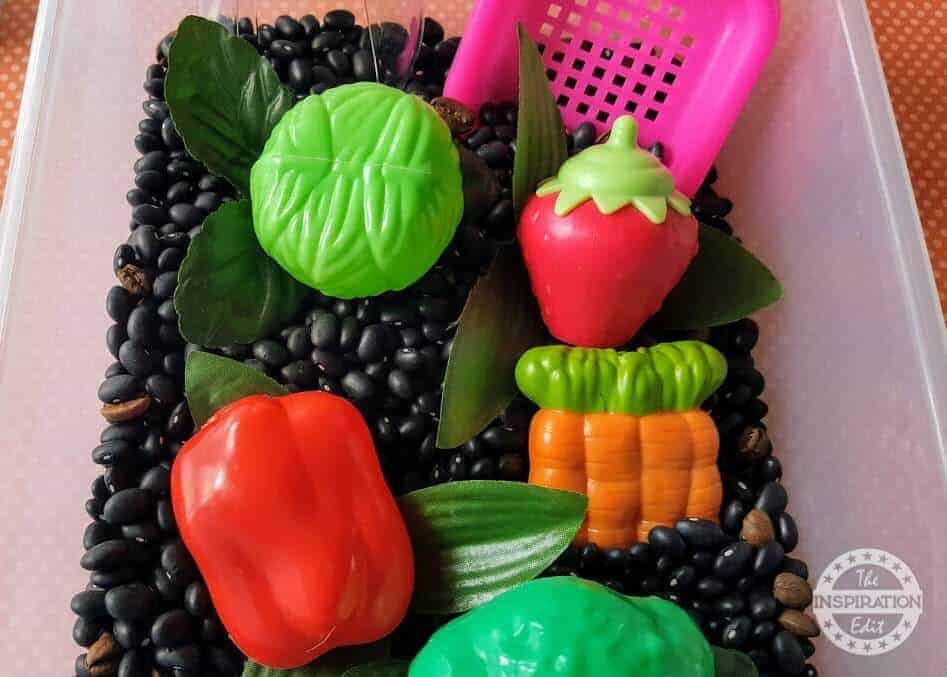 Invite your child to harvest the veggies, to explore the beans and to work on fine motor skills by picking the veggies and beans up with the tools.
Have fun!
Related Products
100 pcs Green Brown Rose Leaves Mulberry Paper Artificial Leaf, Mulberry Paper Leaves, By WADSUWAN SHOP

365 Everyday Value, Organic Dried Black Beans, 16 Ounce

Koffee Kult Dark Roast Coffee Beans – Highest Quality Gourmet – Whole Bean Coffee – Fresh Roasted Coffee Beans, 32oz

Please Pin Me