Gingerbread houses originated in Germany and have since been a super cute and a fun way to celebrate the Christmas holiday. However, I have found most of them don't last through the holiday without little fingers at play. And, if you are a school teacher, just know that it has already been eaten by the time the kids get home, so parents never get to see it. With that being said, here's how to make a gingerbread house that little ones won't even try to eat.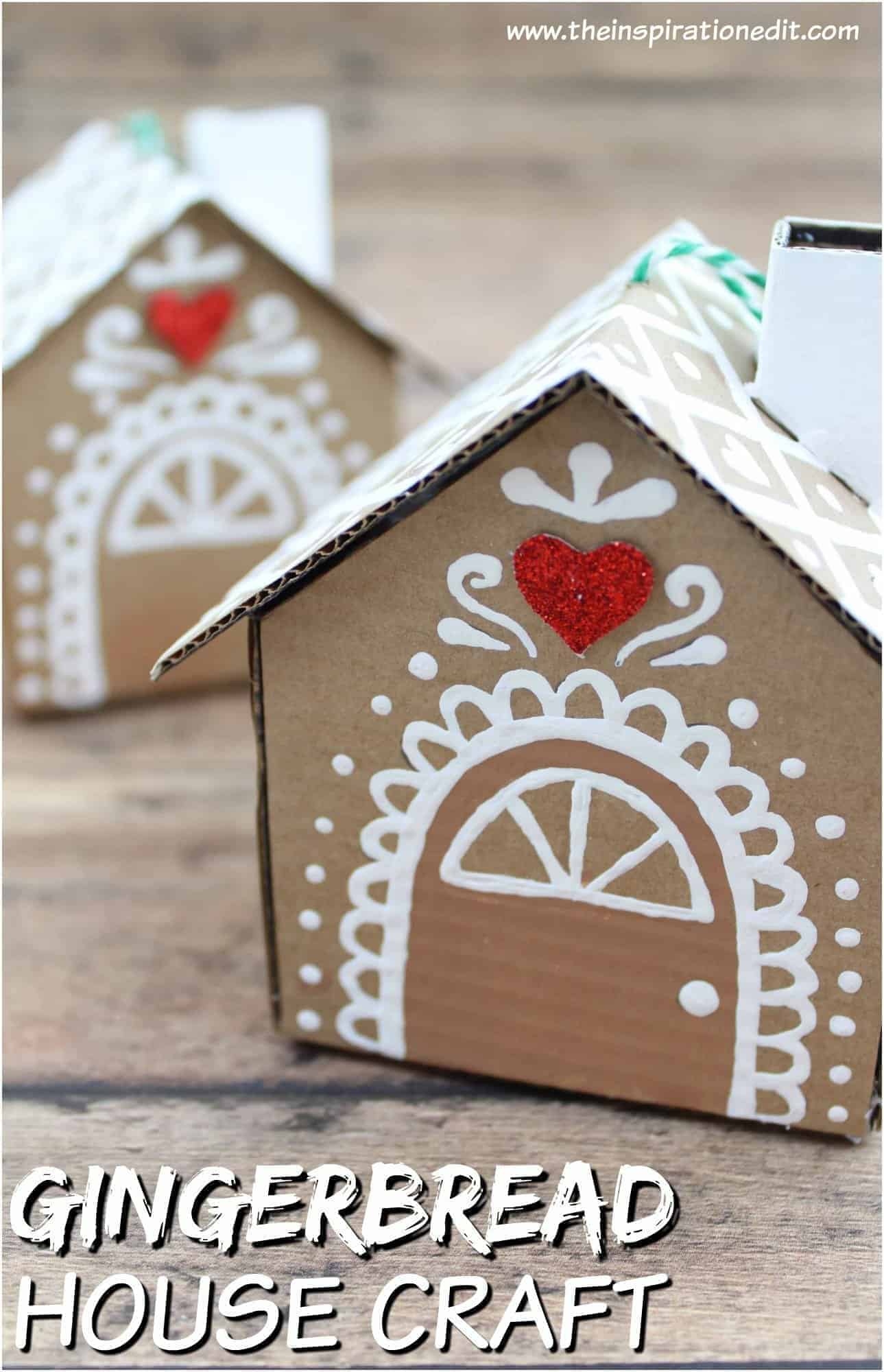 *I use affiliate links in this post. If you buy anything from my links I will earn a small commission*
what you need additional/keyword
Printer
Cardboard
Scissors
Pencil
White paint
Paint brush
String
Red glitter paper
How to make a Gingerbread House
Begin by printing out your free gingerbread house template.
Cut out each piece and set to one side.
Draw around each template on your cardboard and then cut out using the scissors.
Glue the sides and pieces of your house together and leave to set.
Next, poke a hole into the roof of your gingerbread house and add string, so your Christmas decoration can be hung on the tree later.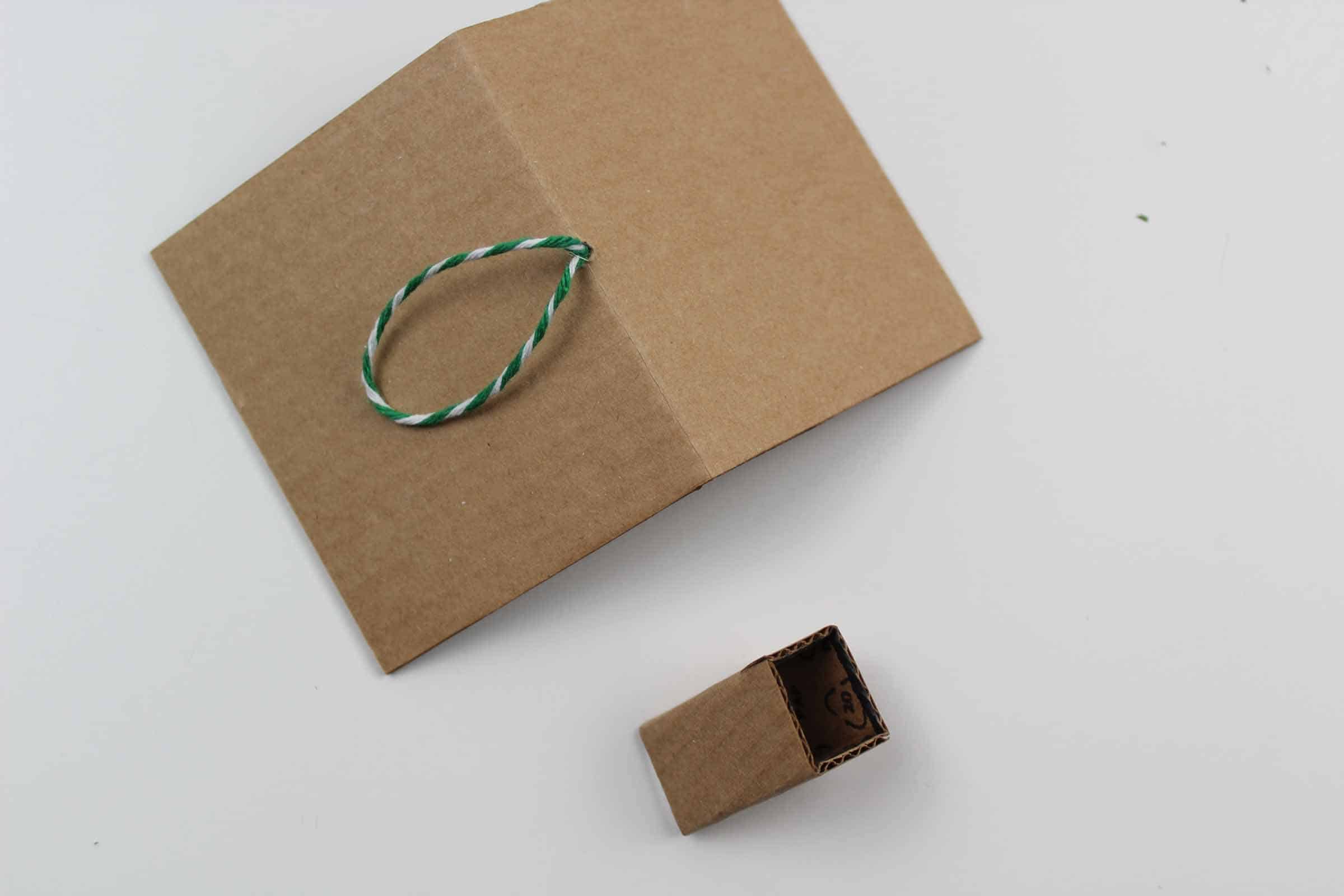 Glue the roof onto the body of the house, followed by the small chimney piece.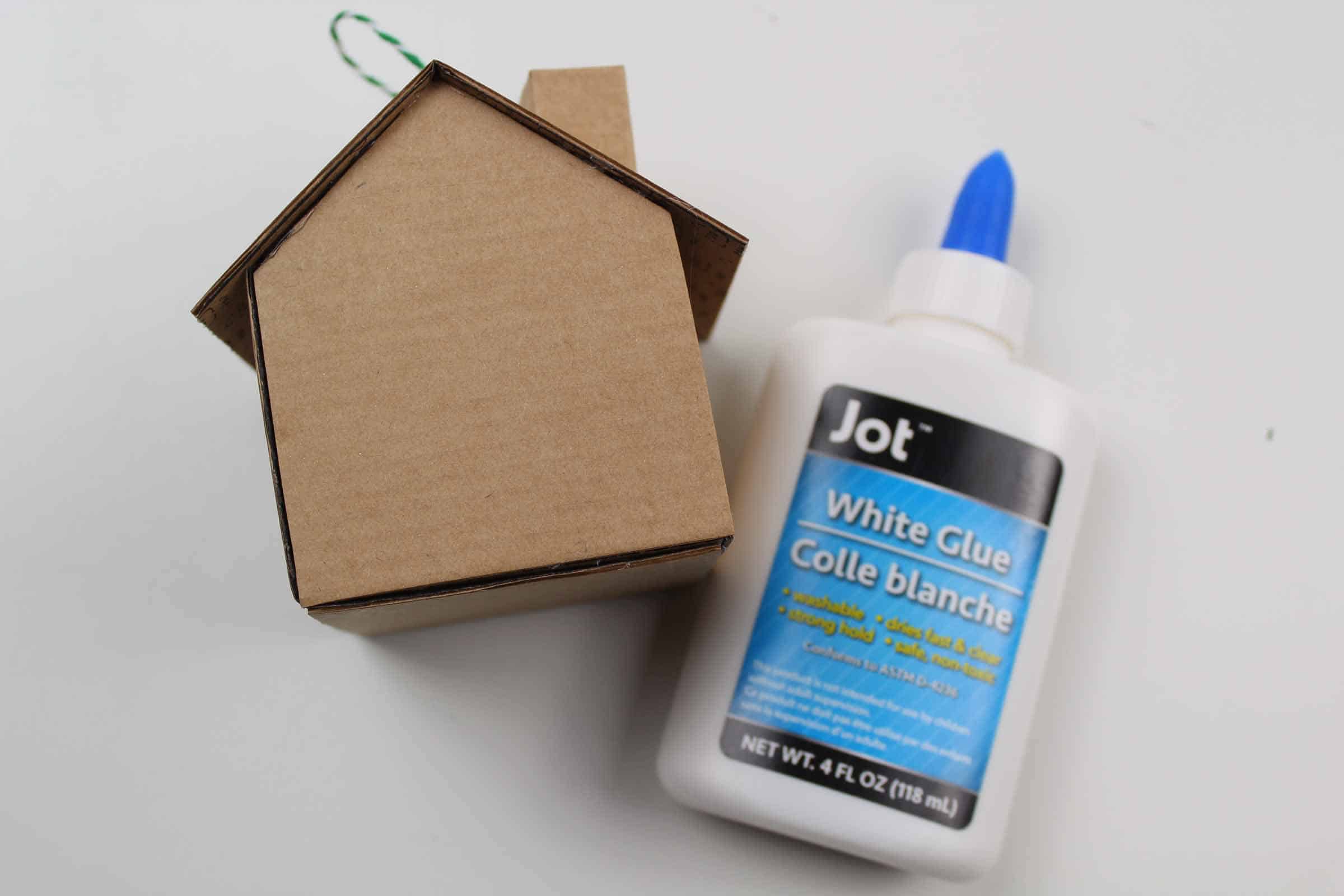 Once your house is completed you can decorate as you please.
We chose to use white paint and add a bright red glitter heart on the front of our house ornament.
If you're making these Christmas crafts with preschool or older kids, you may want to provide plenty of different colored paint, and media such as buttons and fabric to encourage the kids to use their imaginations and create their own unique decorations.
This would be a fun classroom craft for the Christmas season and could even make a fantastic homemade Christmas gift idea.
If you liked this craft, don't forget to check out some of our other crafts such as the Gingerbread House Ornament.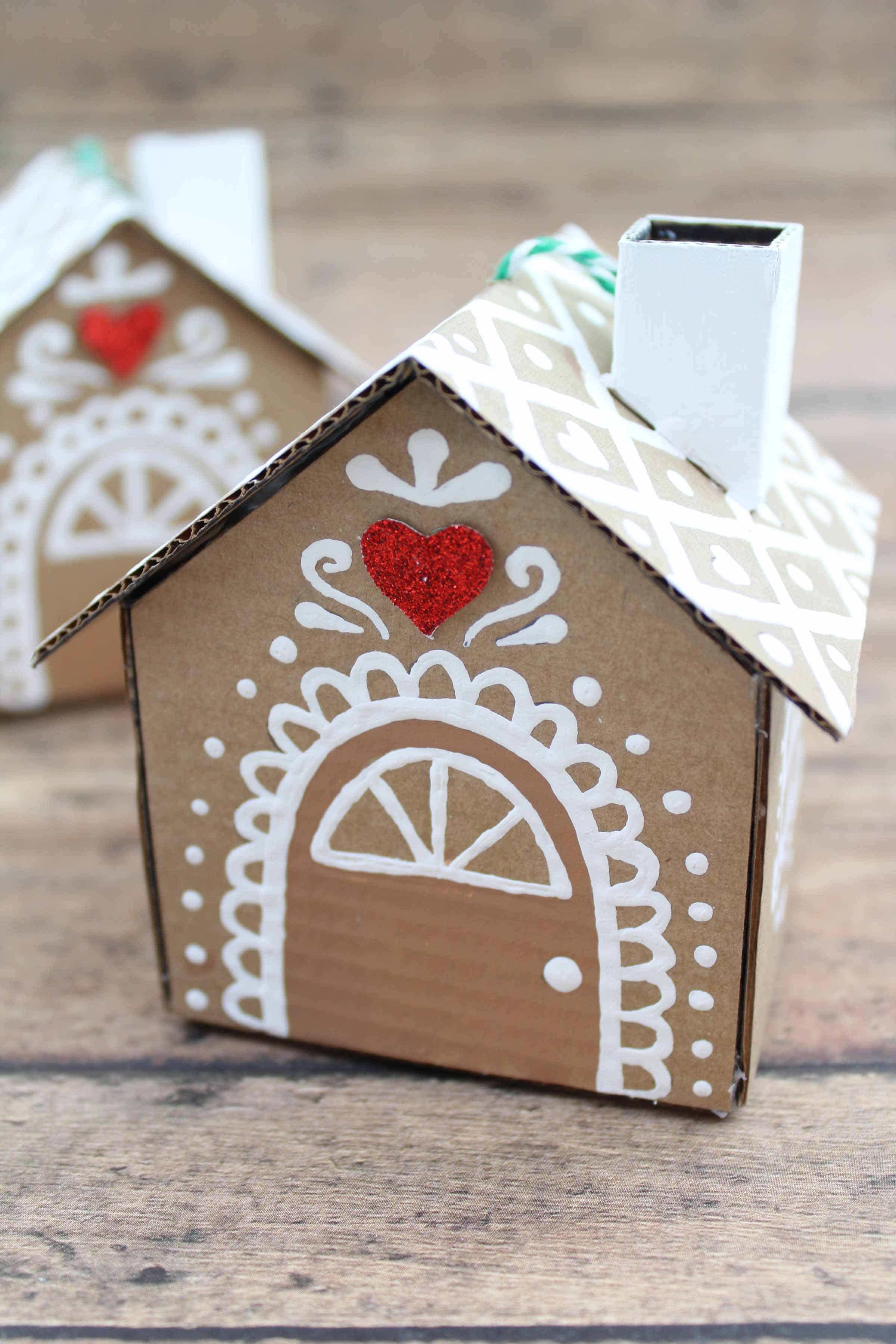 Please download the printable for this Gingerbread House
Please pin this gingerbread house craft!