One of my favorite stories as a child was "The Very Hungry Caterpillar." In fact, I didn't even realize I was learning how to count, shapes, colors, and the science between caterpillars and butterflies. This super paper caterpillar craft will go perfect with any story or lesson on caterpillars and butterflies.
Below, you will find step by step directions on how to make this friendly caterpillar with kids as well as some other crafts you may want to pin. Bug and animal crafts can be really easy and fun for little ones to make.
*I use affiliate links in this post. If you buy anything from my links I will earn a small commission*
Supplies for Paper Caterpillar Craft
Colorful Craft Papers
Scissors
Pencils
Ruler
Craft Glue/ Paper Glue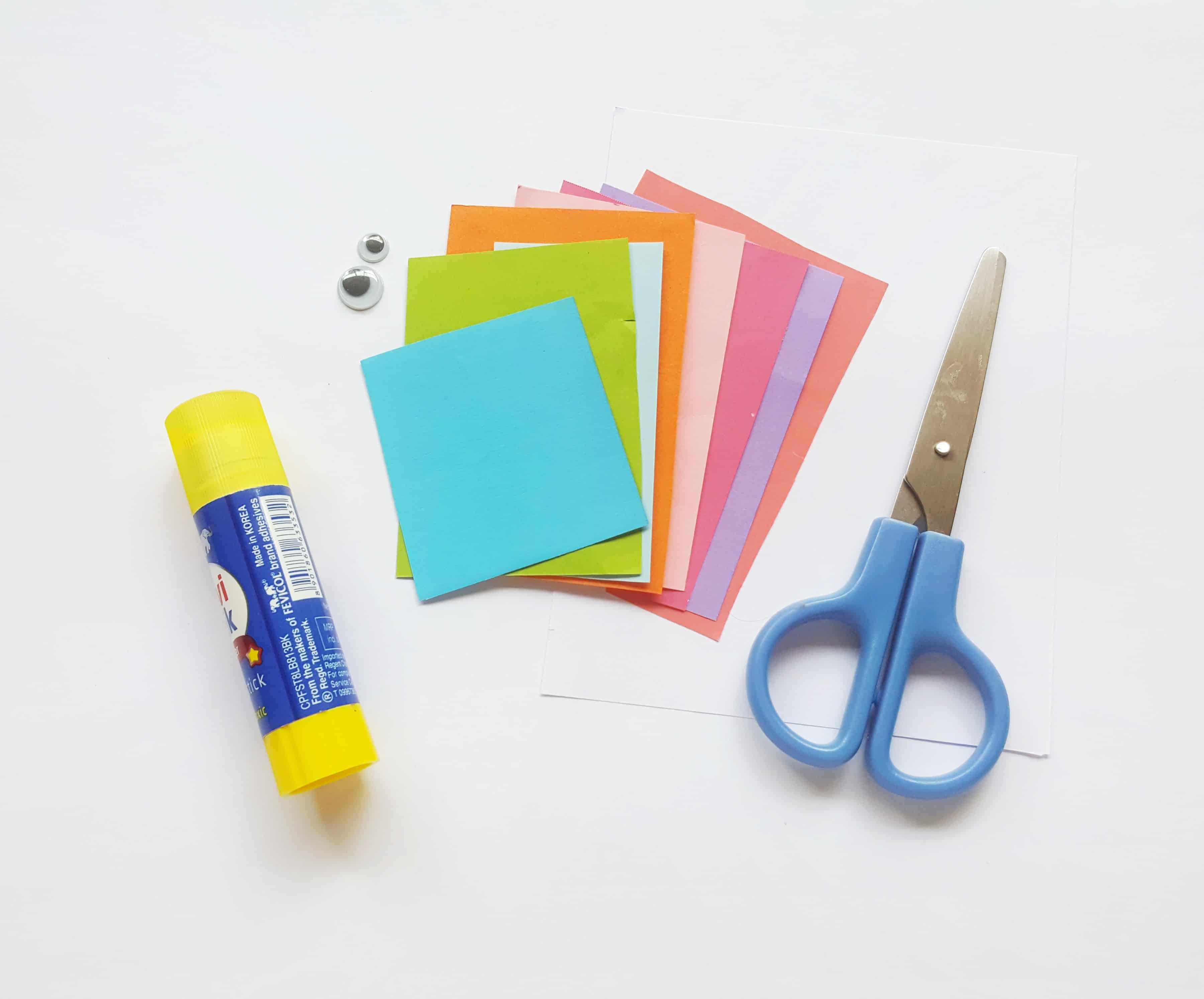 How to Make a Paper Caterpillar Craft
After talking about caterpillars and butterflies or reading "The Very Hungry Caterpillar," you can do this fun craft with kids. Here are your step by step directions!
Step 1
Let's start off by cutting out the templates. You can either use the colorful rebates or the blank templates.
Step 2
Fold the leaf horizontally right on the middle. Then make 3-4 vertical folds from top to bottom. This will help to give the leaf a 3D effect.
Step 3
Now glue the leaf on a thick white paper or any kind of white paper.
Then take one of the circular pieces and glue it on too right side of the leaf.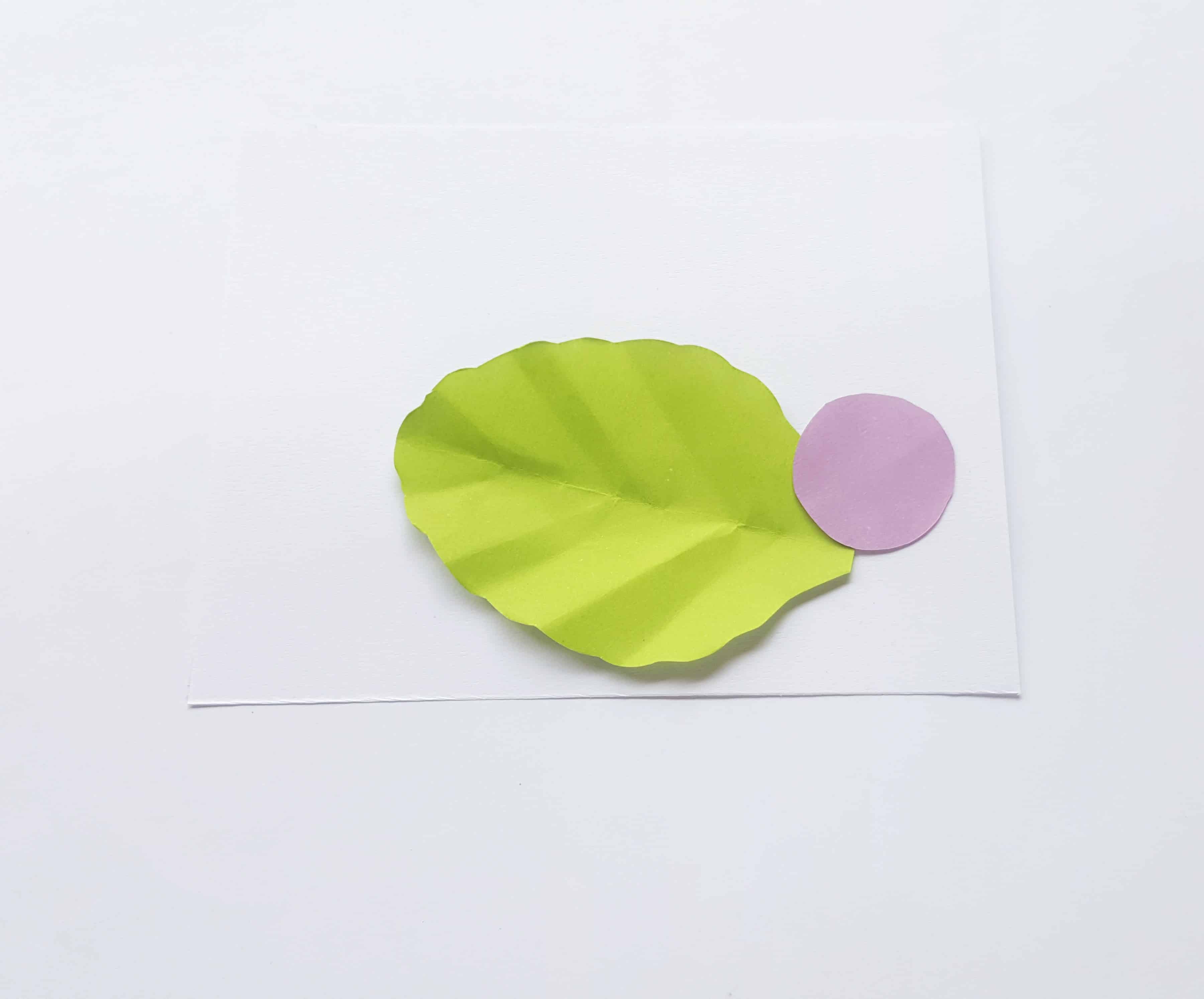 Step 4
Glue all the circular pieces one next to another and slightly overlap them with each other.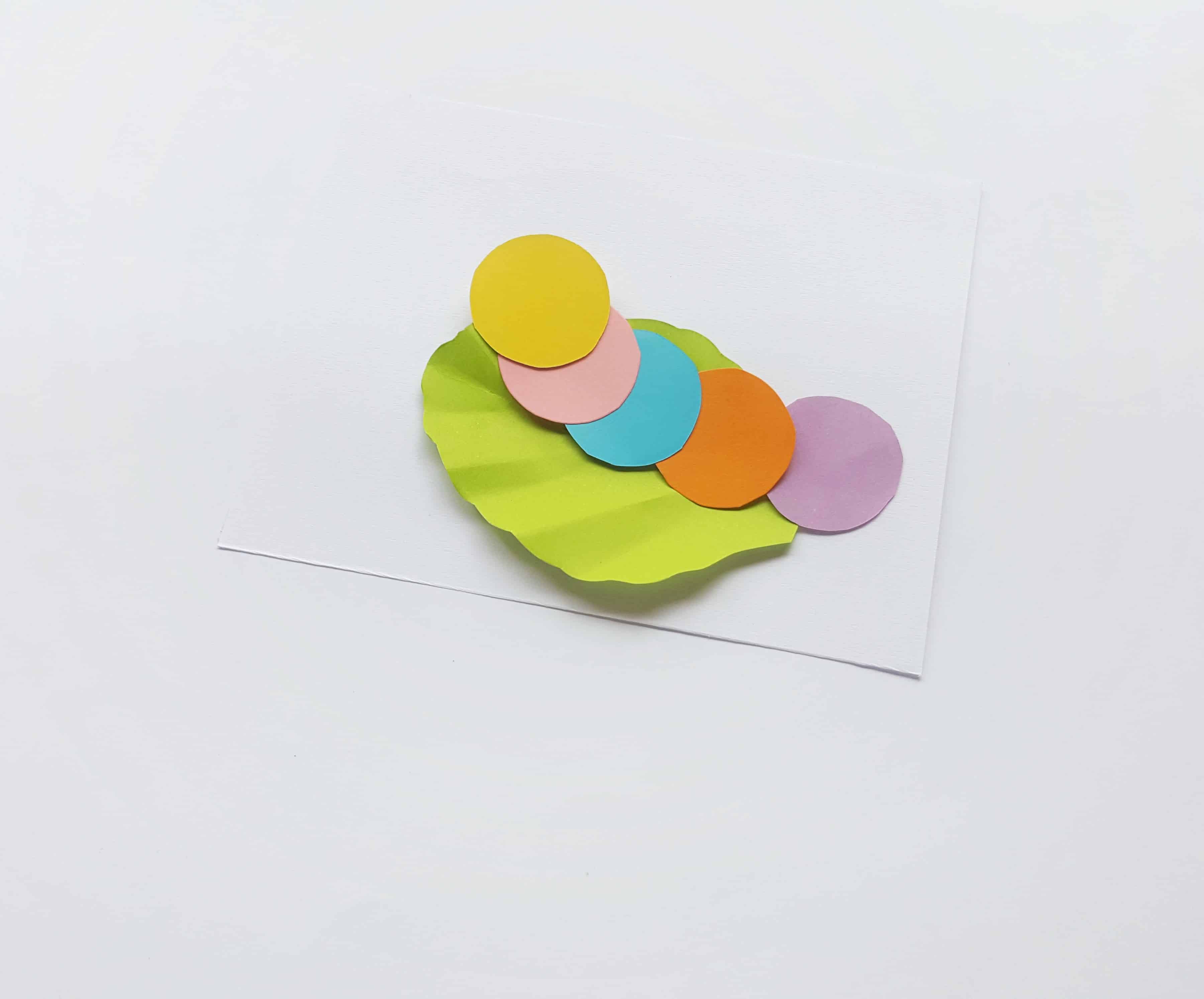 Step 5
Now take the two yellow paper strips and glue them on the top middle side of the yellow circular piece. This will be the caterpillars head.
Step 6
Now take 2 googly eyes and glue them on the yellow circular piece.
You can use both same sized googly eyes, but in this way it looks a bit ore cute.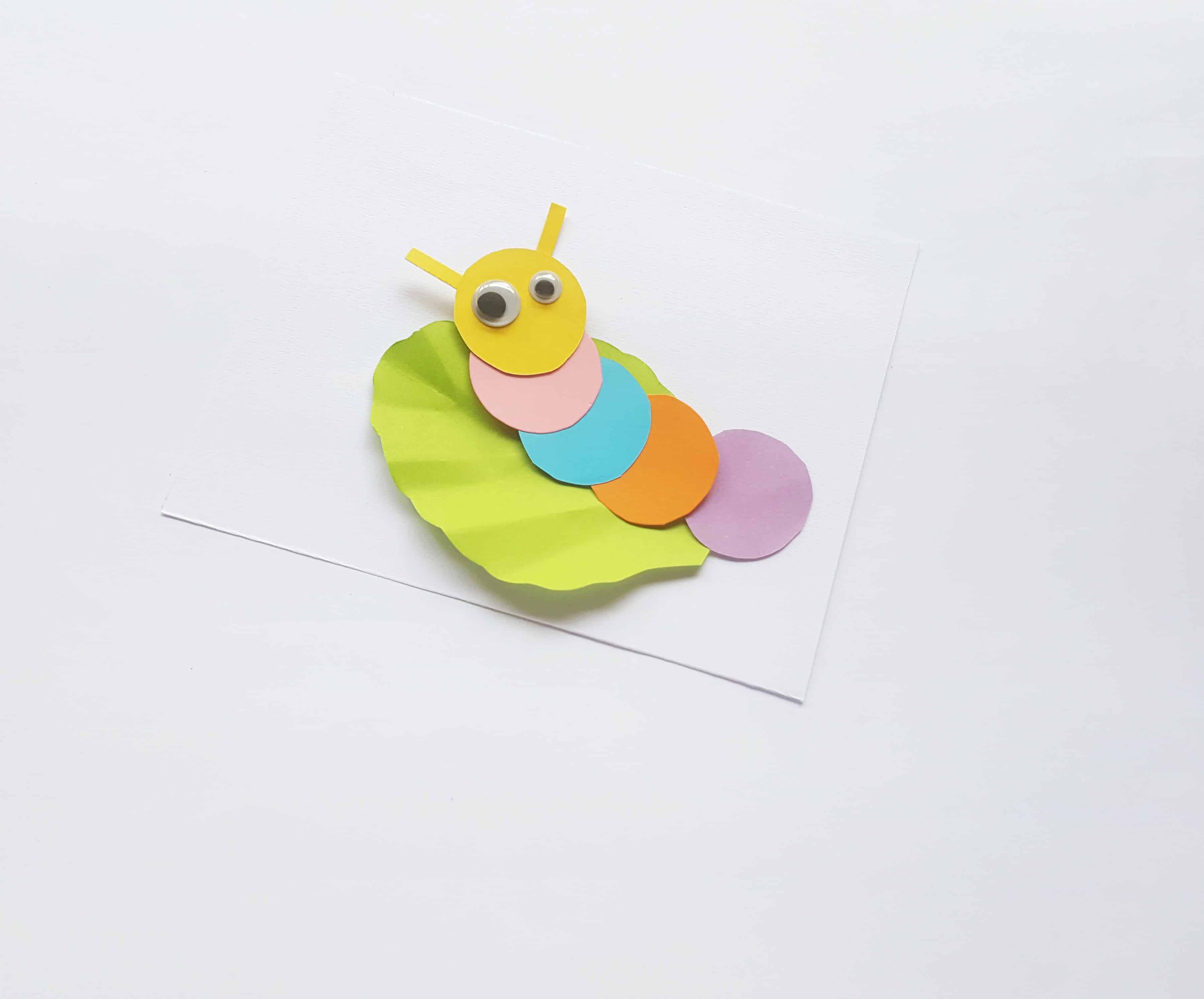 Step 7
Now use a thin black pen and a pink pen to draw the caterpillars mouth.
And there you go! It's finished.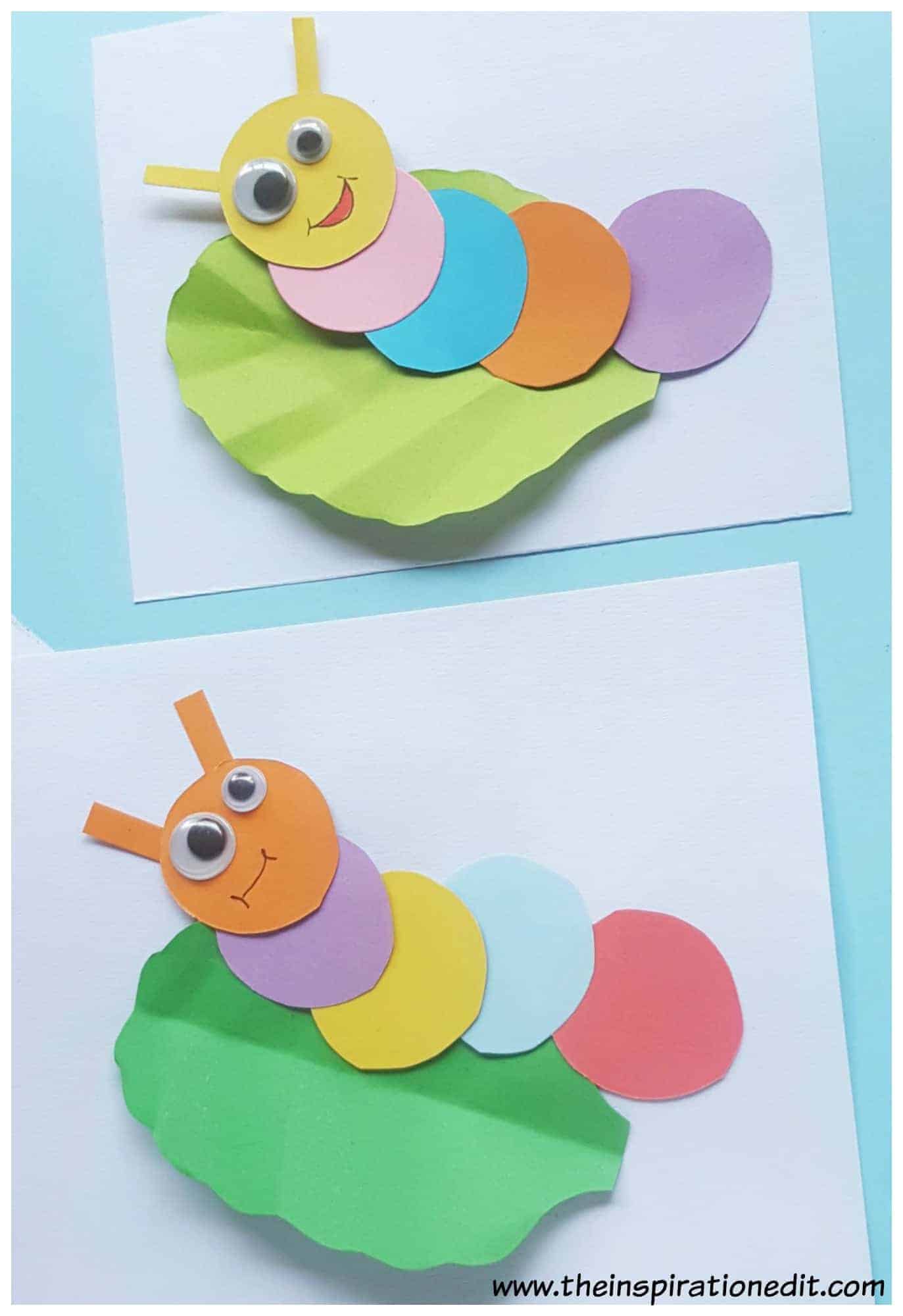 Don't forget to download your free caterpillar template here!
If you like this cute caterpillar craft, pin some of these other crafts for later:


Don't forge to pin it so you can find it later