Origami Monster Bookmarks Craft For Kids
This super cute origami corner bookmarks tutorial is easy and fun and a great way to get the kids interested more in books and reading. In fact if you're kids love monsters then we have plenty of monster book ideas and a great monster felt craft tutorial.
I hope you enjoy this origami bookmark tutorial! It really is pretty simple!
*I use affiliate links in this post. If you buy anything from my links I will earn a small commission*
Supplies Needed For This Monster themed Origami Bookmark
2. Scissors

3. Paper Glue

4. Pencils

5. Marker

6. Ruler
How To Make An Origami Bookmark Monster Style!
Here are your origami bookmark instructions.
Step 1:
Select a colour for your monster and take a square paper of that colour. Place the paper diagonally.
Step 2:
Fold the paper in half by bringing the top point downwards over the bottom point.
That will create a triangular shape.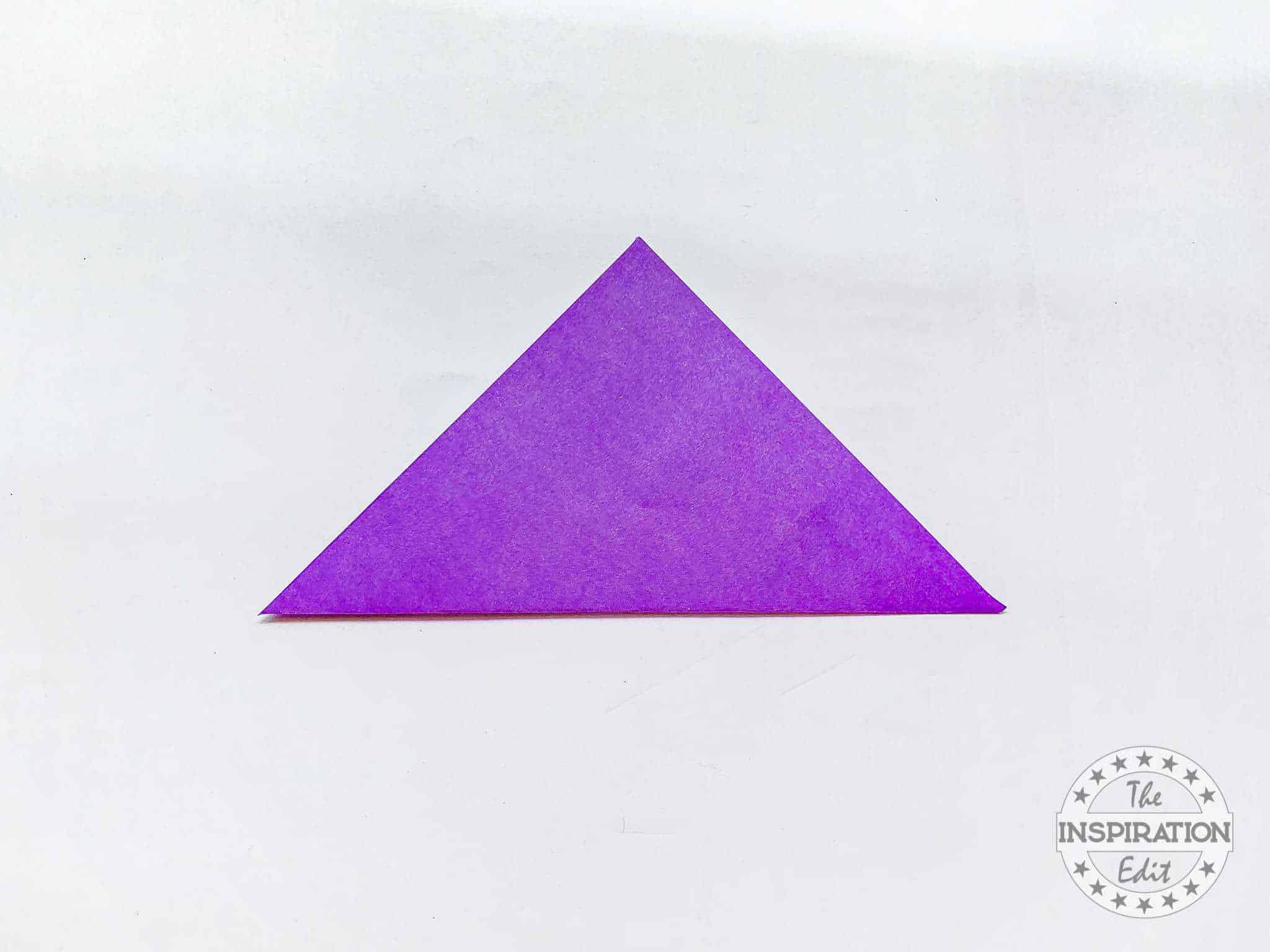 Step 3:
Now take one flap from the middle.point.of the triangle and bring it upwards and fold it there.
Step 4:
Now.bring the left and right point downwards and fold it there.
Step 5:
Tuck in the both pointed sides into the top pocket we created in STEP: 3
Step 6:
Cut out the eyes for the monster using the templates.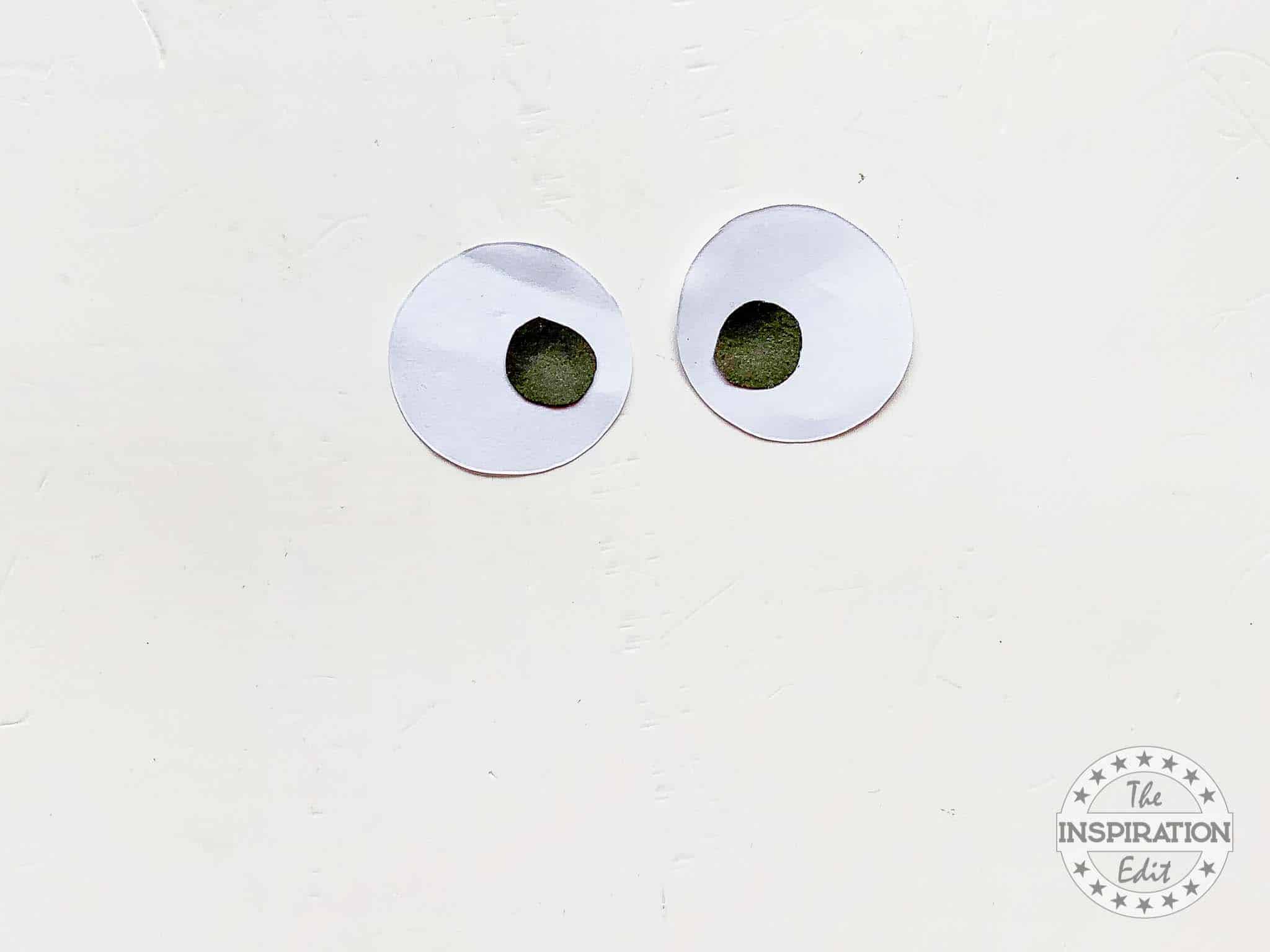 Step 7:
Glue both eyes on the upper side of the bookmark.
Step 8:
Then again use the template to cut out the teeth of the monster.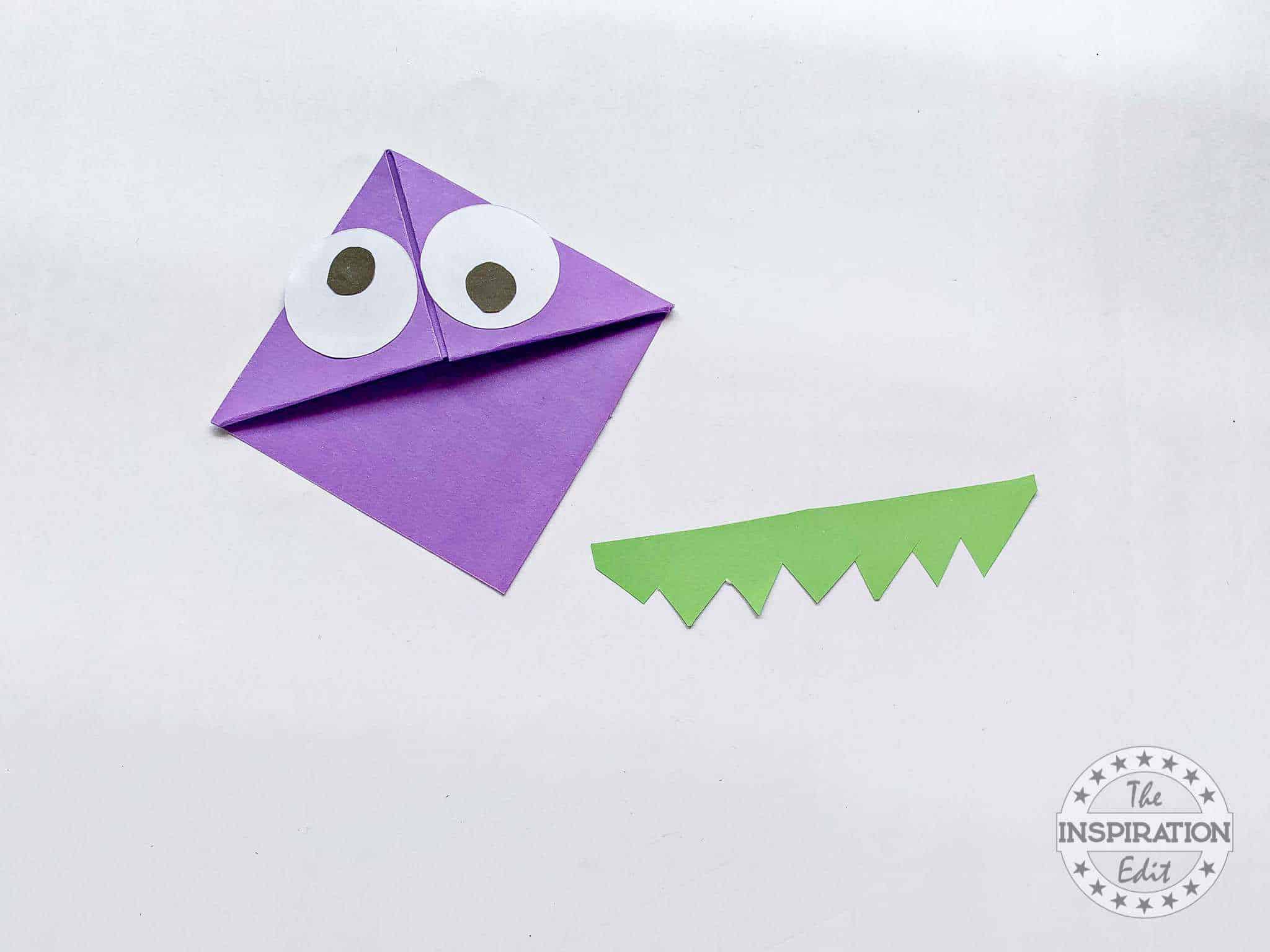 Step 9:
Glue the teeth slightly inside the pocket, it will make it look neater.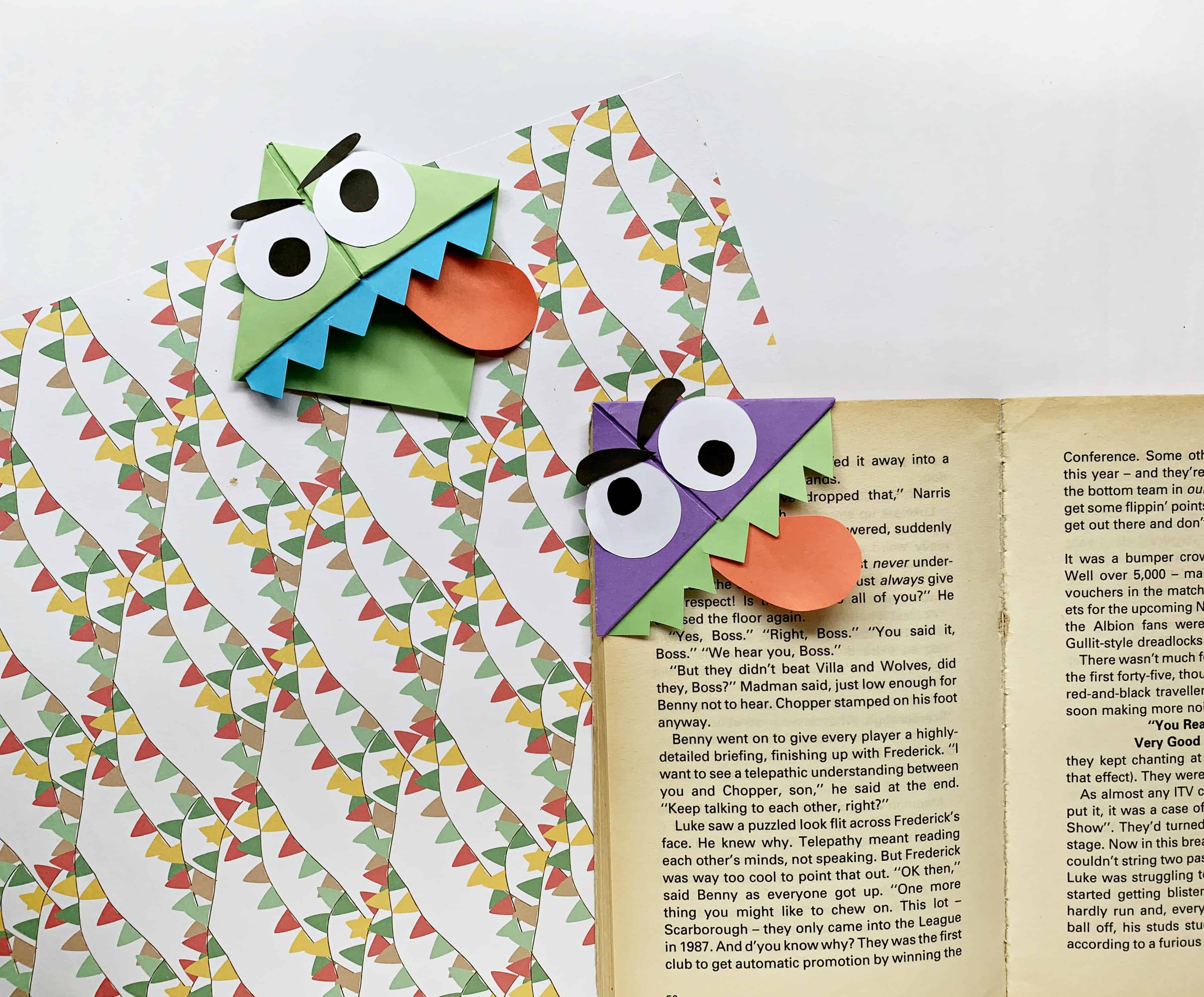 Step 10:
Then once again use the template to cut out the tongue shape for the monster.
Step 11:
Glue the tongue inside the pocket behind the teeth we glued previously.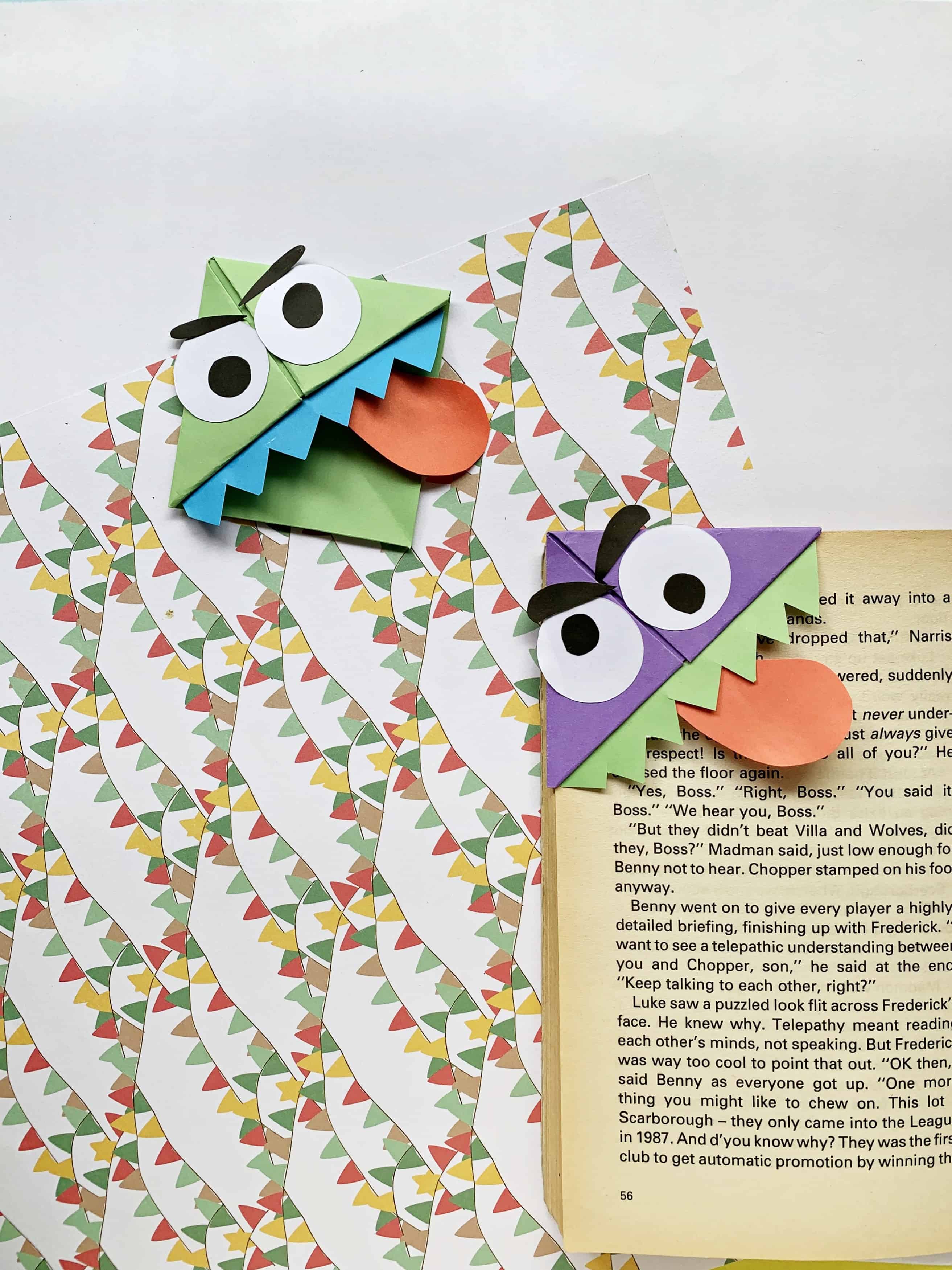 Step 12:
Now finally cut out the eyebrows and glue them on the top of the eyed to finish off the monster bookmark.
DOWNLOAD YOUR FREE MONSTER BOOKMARK TEMPLATES HERE!
More Origami Corner Bookmarks
You may also enjoy:
Unicorn origami bookmarks craft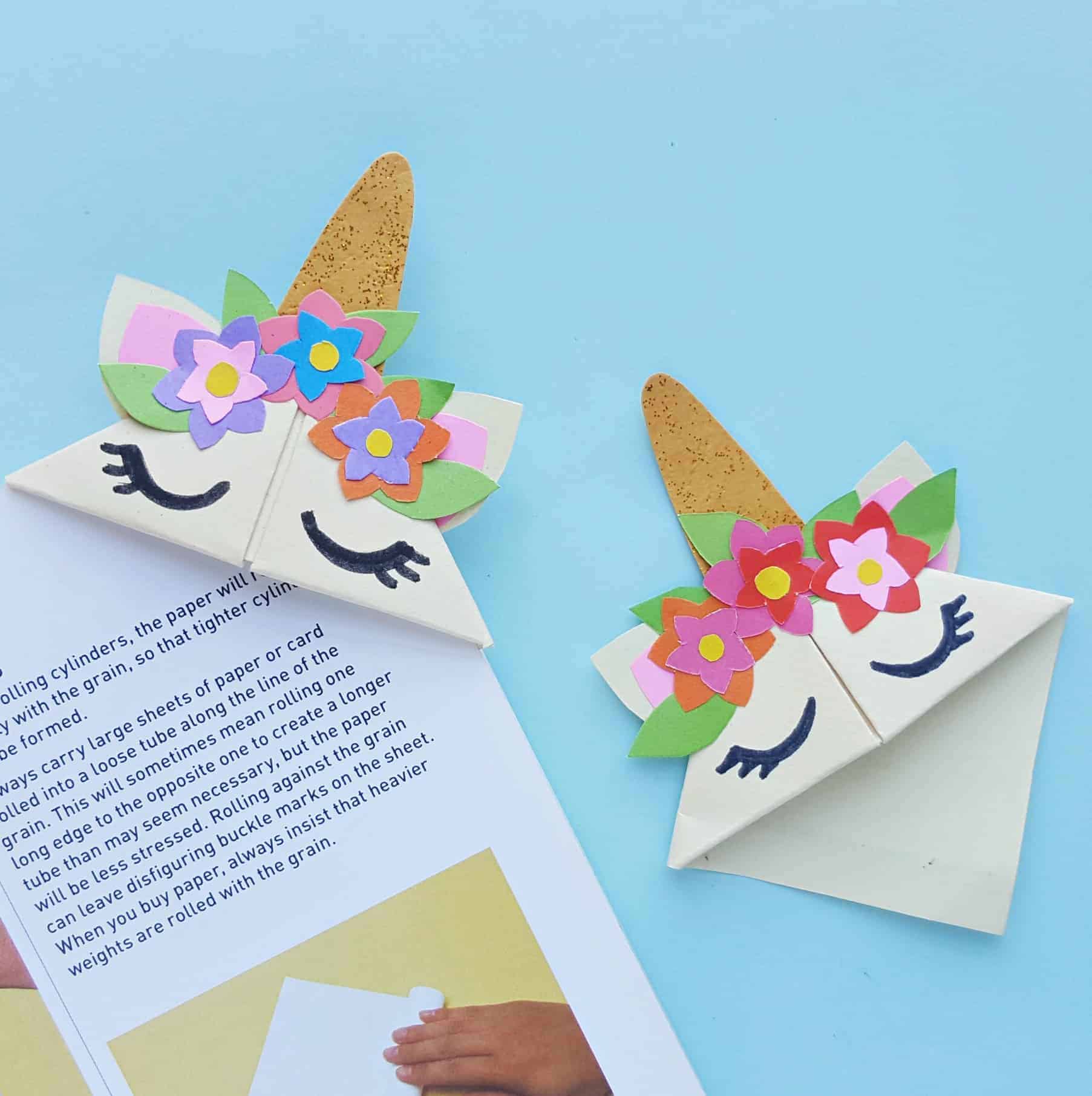 Please pin these fantastic monster corner bookmarks. Pinning supports my blog and I appreciate your social shares!