Felt Monsters Art Idea For Halloween
Felt Monsters are super cute and easy to make. Today we have a fun and fantastic Monster craft idea which I am sure you will love. These are baby monsters and I think they are super cute. There is even a brilliant monster template for you to download for free so you can make your very own set of baby themed felt monsters. Enjoy.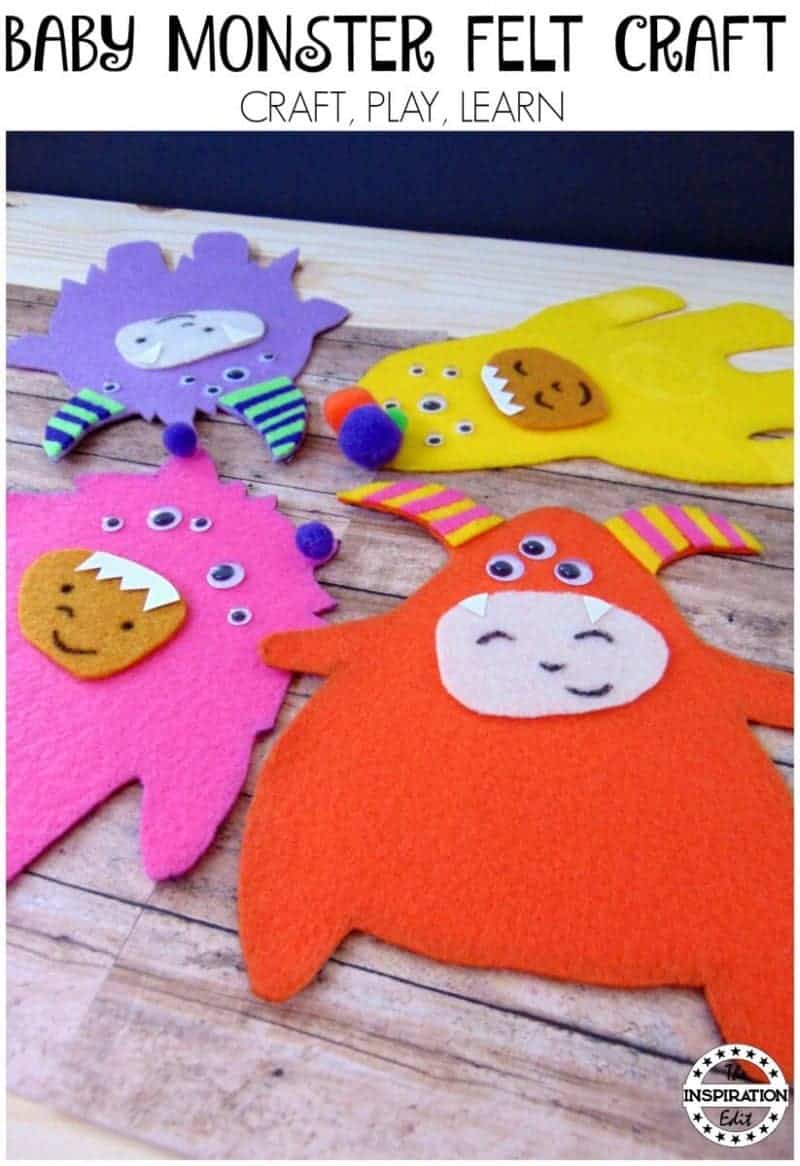 *I use affiliate links in this post. If you buy anything from my links I will earn a small commission*
What You Will Need To Make Felt Monsters
Let's Make These Cute Felt Monsters
The first thing you'll need to do is print your monster templates.
You can print these on paper and trace onto poster board after you print.
You could also print directly onto poster board if you think your printer can handle it.
Just cut the poster board to size. Once printed, cut your monsters out.

Download the template here: Monster Template 1, Template 2, Template 3
Now you'll want to use your monster template to trace the shape onto your felt.
When you're done tracing your monster shape onto your felt, go ahead and cut your monster out of the material.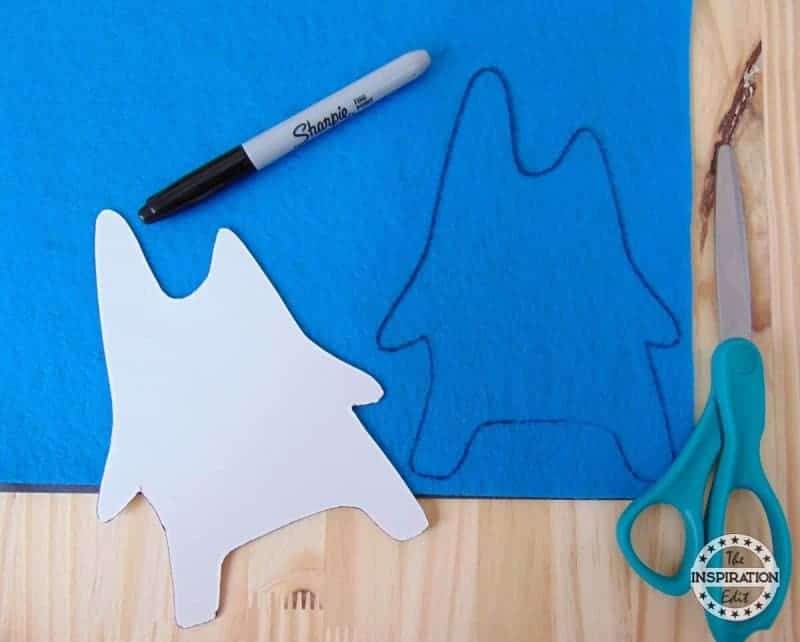 Once you have cut your monster out of the felt, you'll want to glue the felt portion onto your poster board to give the felt some stability.
You can use white school glue or hot glue for this.
Cut an oval shape out of flesh toned felt and glue onto the monster.
Add poster board teeth.
You can add fangs, buck teeth, sharp scary teeth etc.
Start adding additional features such as googly eyes or stripes on the horns.
Use a black sharpie marker and draw on an adorable face.
You can draw any face you'd like.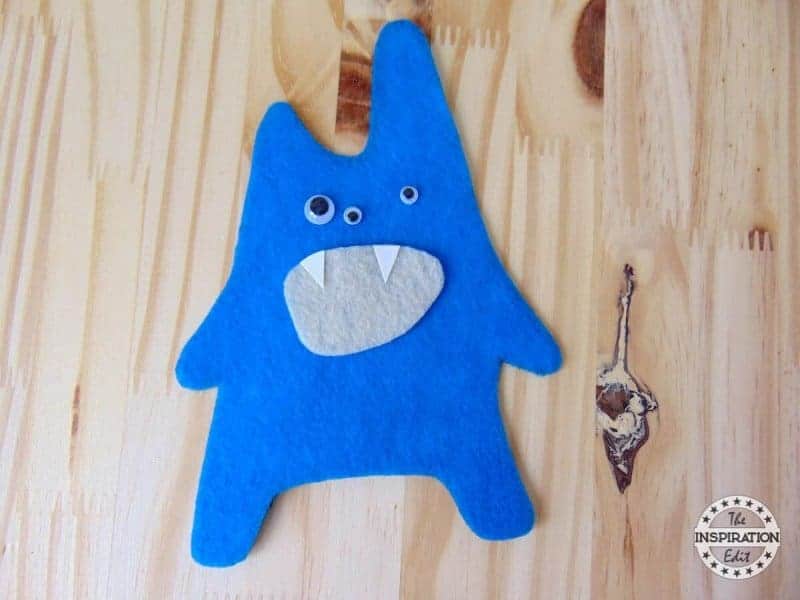 Your monster is now finished unless you'd like to make him a bit more expressive.
Invite your kids to add pom poms, pipe cleaners or scraps of felt to your monster.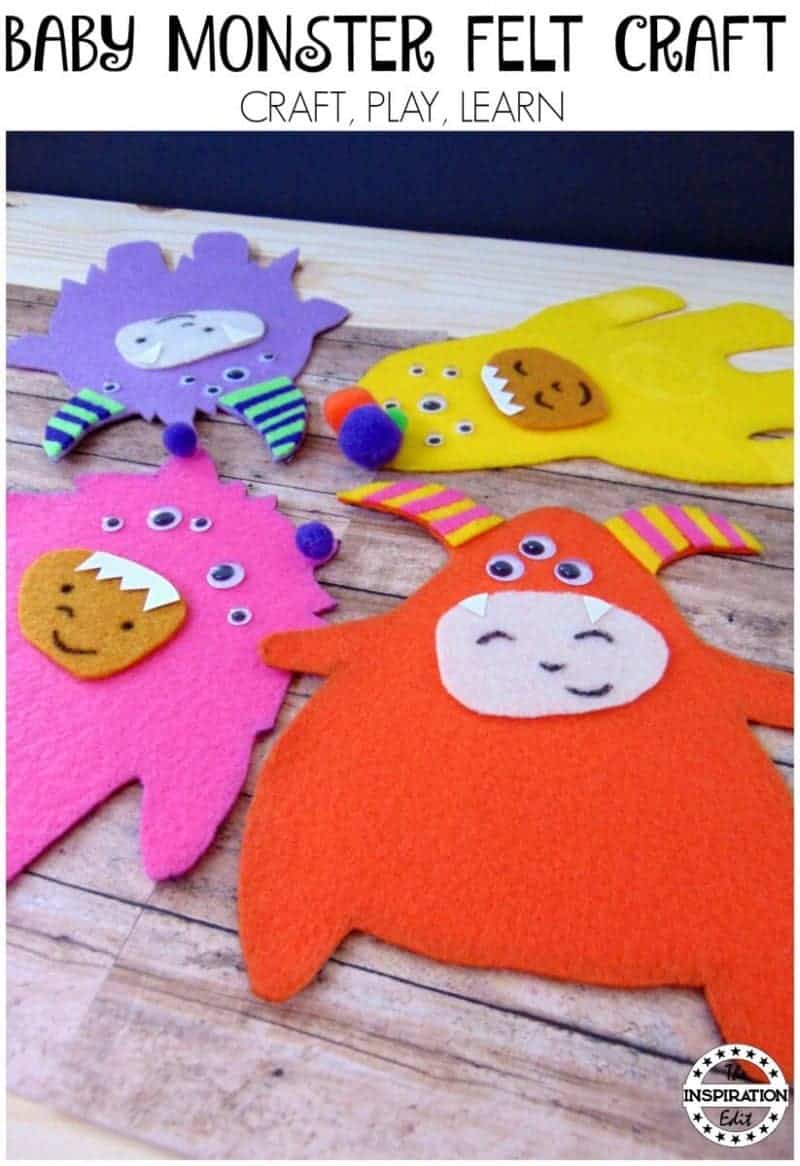 TO DOWNLOAD THE TEMPLATES FOR THESE MONSTERS CLICK HERE:
Have you seen our Monster Rock Stones?
Please Pin These Felt Monsters