Paper Plate Crafts – An Easy Unicorn Craft Idea For Kids
Today as part of my paper plate crafts series I am sharing this sweet and easy to make Unicorn paper plate idea.
This easy kids Unicorn craft is simple to make and comes with a free unicorn template to help make the project easy to complete.
I really love easy and simple crafts and I'm slowly building a collection of paper plate craft ideas here on The Inspiration Edit.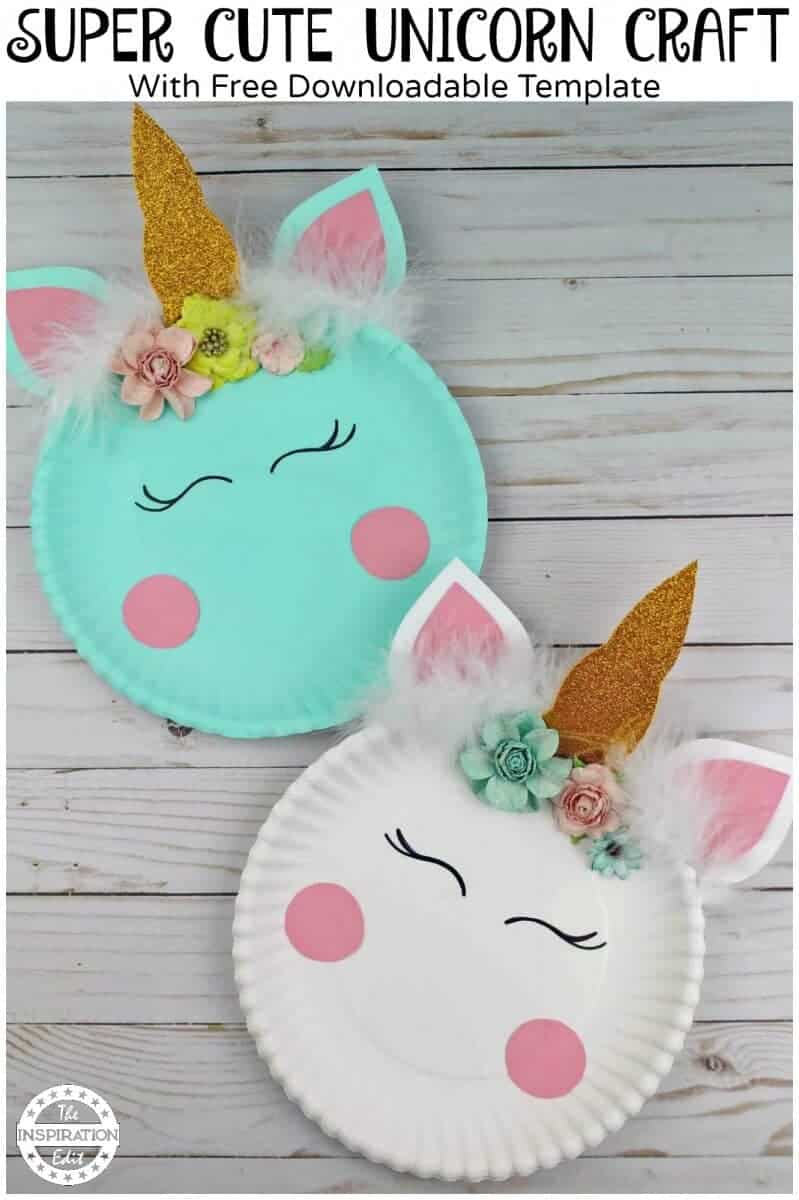 *I use affiliate links in this post. If you buy anything from my links I will earn a small commission*
Unicorn Craft Ideas Can Be Fun
At the moment Unicorns are everywhere and I think the reason people love Unicorns so much is because they allow us to use our imagination and express our creativity.
At school I learnt the importance of using the creative side of our brain. It can really help with creative development and building the imagination. I think this is the perfect craft for doing just that!
Teaching young children to use their imagination is so important and helps with the following:
Imagination enhances problem solving skills
Imagination helps preserve the memory
Imagination helps with social interaction
Imagination helps foster curiosity
Imagination helps develop self confidence
Supplies Needed For This Unicorn Craft
Chinet 10 3/8 Dinner Plate 100-count Box

Acrylic Paint Set By Color Technik, Artist Quality, LARGE SET – 18x59ml (2-Ounce) Bottles, Best Colors For Painting Canvas, Wood, Clay, Fabric, Nail Art & Ceramic, Rich Pigments, Heavy Body, GIFT BOX

Misscrafts 10 Sheets 12

How To Make This Unicorn Paper Plate Craft
I will now share step by step instructions to make it easy to create this fantastic Paper plate Unicorn craft. Enjoy.
Step One: Unicorn Paper Plate Craft
Paint the paper plates pastel colour. They also look great left white! Allow the paint to dry completely.
Step Two: Unicorn Paper Plate Craft
Print out the unicorn template. Cut the template out and trace onto cardstock.
Cut the horn out and glue on the front of the paper plate as shown in photos.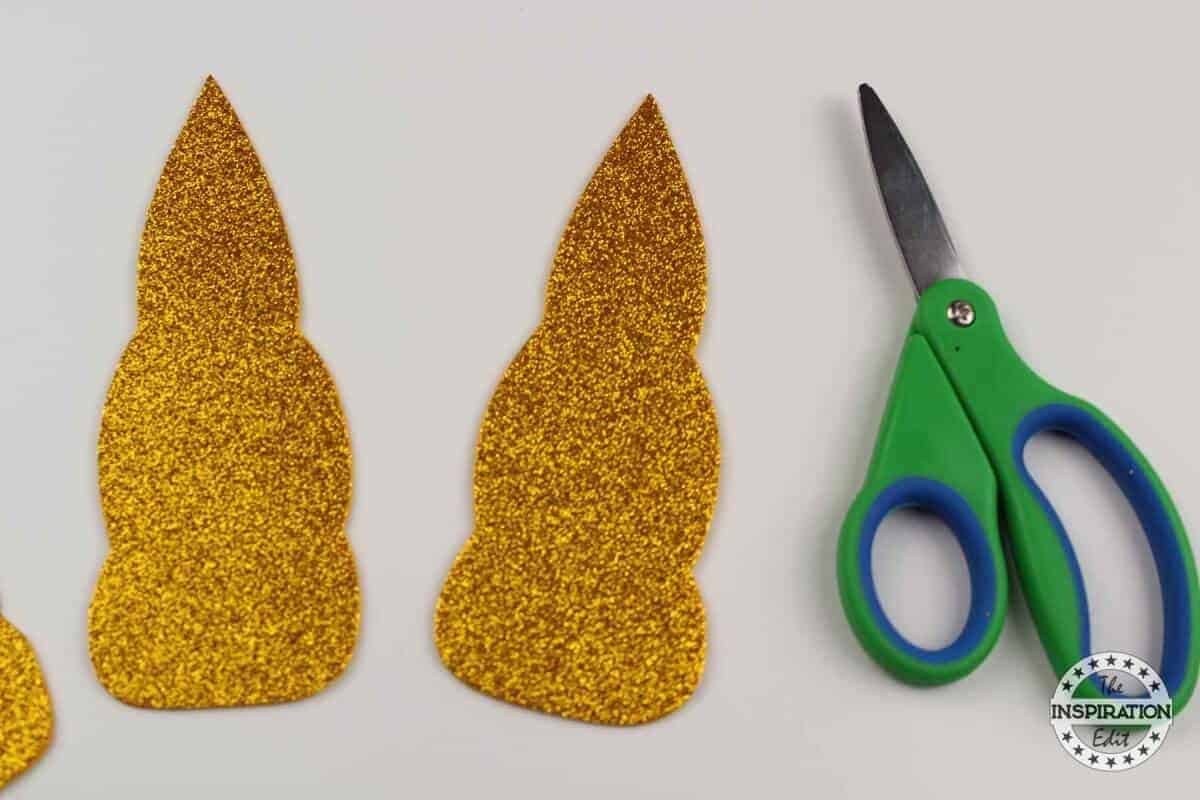 Step Three: Unicorn Paper Plate Craft
Cut out the Unicorn ears. Glue the inner ear onto the ear using a glue stick.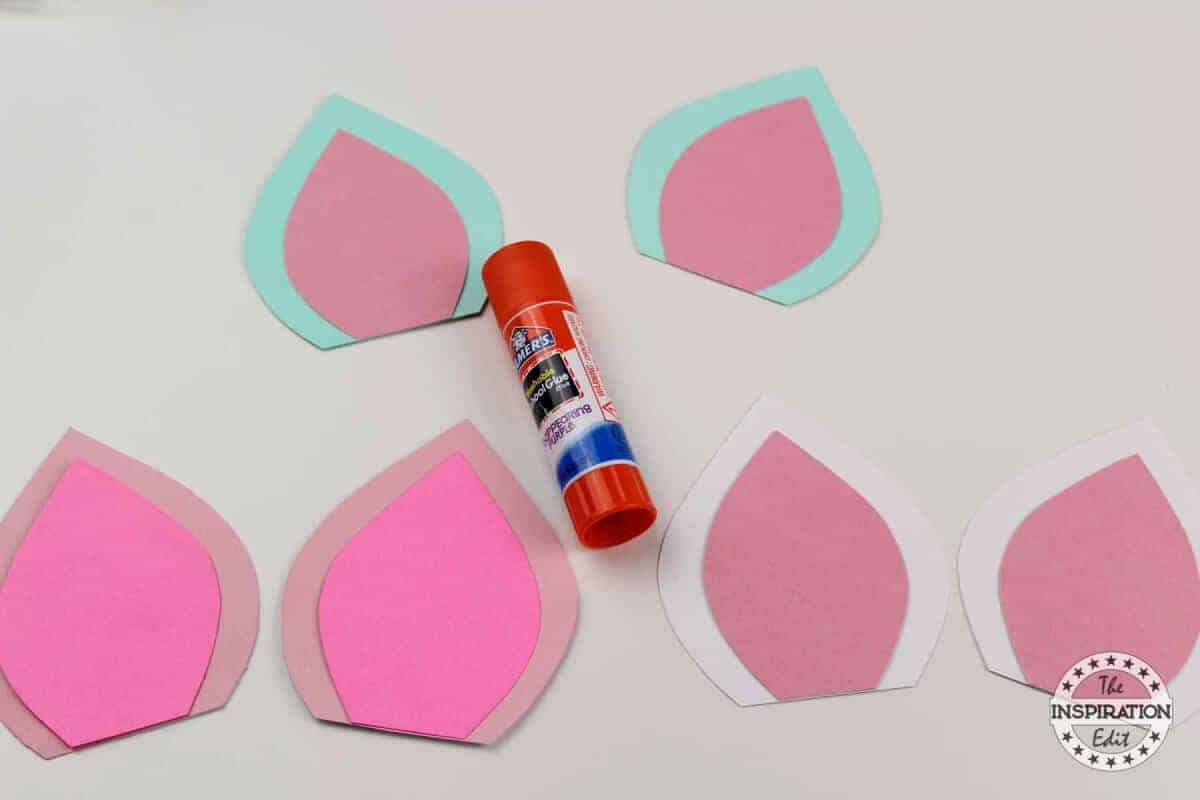 Step Four: Unicorn Paper Plate Craft
Glue the ears onto both sides of the Unicorn horn. You'll want to glue the ears behind the plate, right on the edge.
Step Five: Unicorn Paper Plate Craft
Cut a strip of marabou feathers.
Add a dab of hot glue in front of one ear and then glue the feathers in place.
Tuck the feathers behind the horn. Glue the end of the feathers in front of the other ear.
Glue paper flowers in front of the Unicorn horn.
Step Six: Unicorn Paper Plate Craft
Use a pencil to draw eyes onto the unicorn.
When you are satisfied with how they look, trace over the eyes with a black marker or black paint pen.
You could also use large googly eyes – we love googly eyes!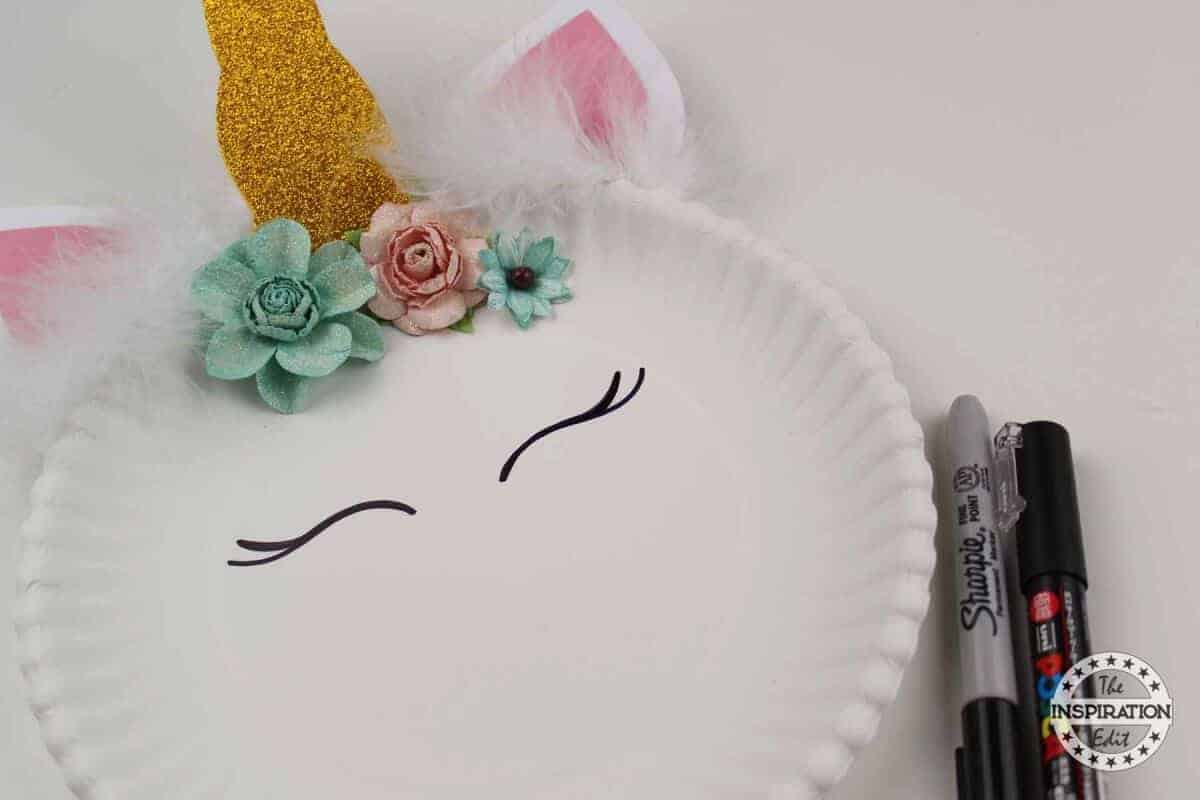 Cut two circles from the cardstock and glue onto the unicorn paper plate.
Step Seven: Unicorn Paper Plate Craft
Glue pink cheeks onto the paper plate to add character to your unicorn.
Your unicorn paper plate is finished!
I hope you enjoy this paper plate craft!
If you want to get the kids using their imaginations a little more, why not cut holes out for eyes and turn these paper plate crafts into a Unicorn mask with scissors and elastic?
That's a great way to extend imaginary play even further by having the children pretend to be Unicorns and getting them to role play!
Just Imagine it!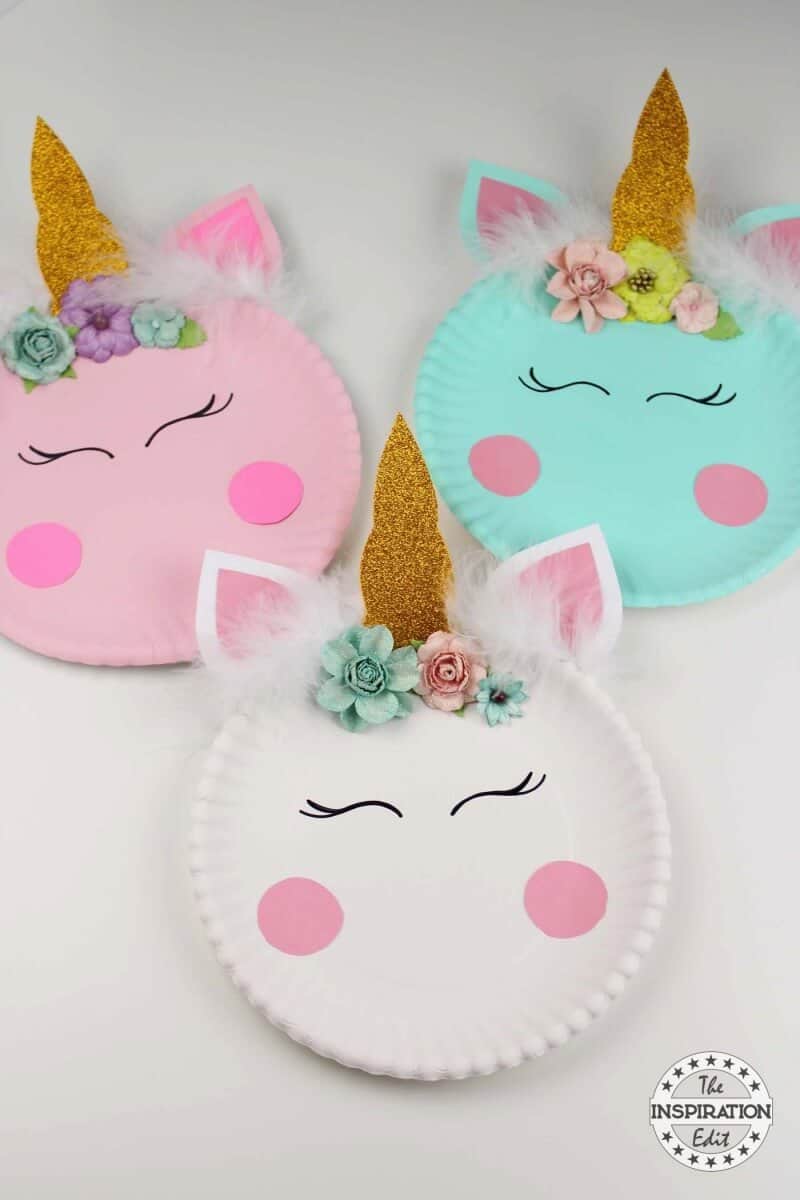 I do hope you love this super cute Unicorn Project.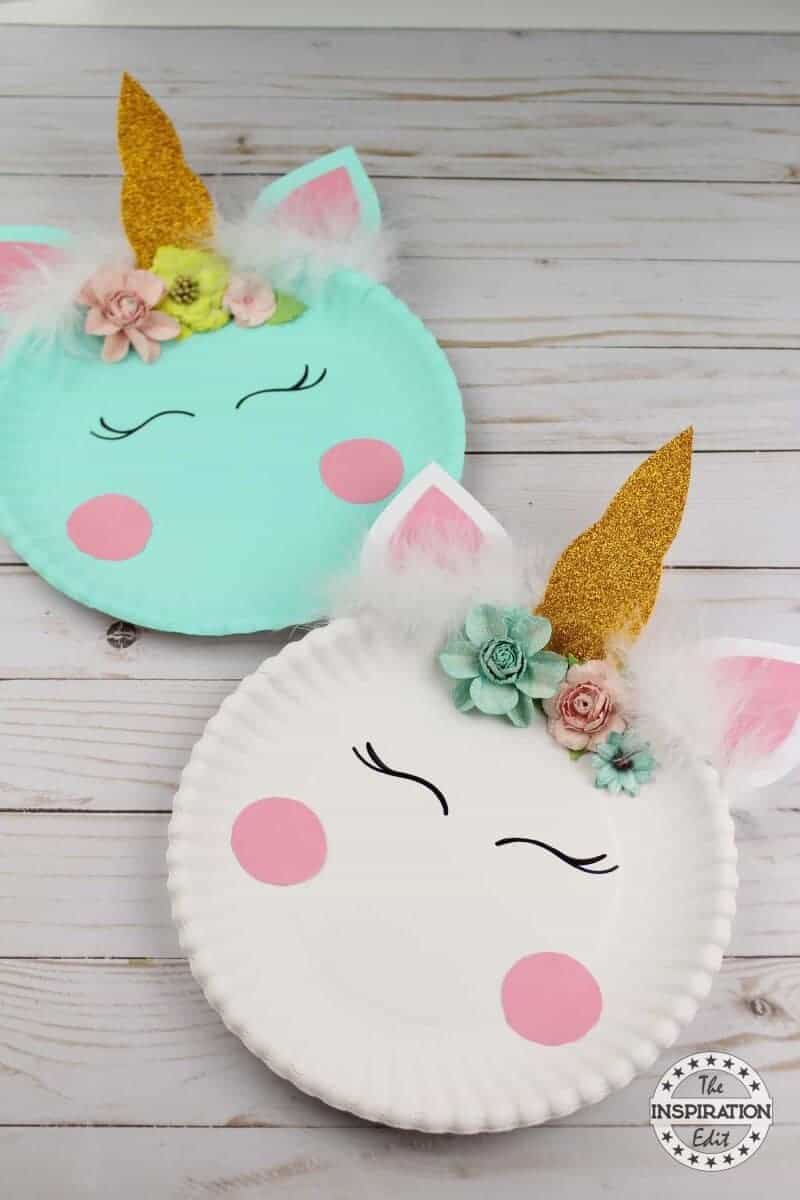 You may also love the following DIY Unicorn craft projects:
Free Unicorn Party Printables – Party Favour Bag
Unicorn Eggs A Fun Unicorn Project For Kids
Related Unicorn Products
Aurora Unicorn Fancy Pals Purse with 8

Unicorn LED Night Light, Decorative Marquee Signs Letter Lamp ,3D Battery Operated led ligths Wall Decoration for Living Room,Bedroom ,Home, Christmas,Party as Kids Gift (Unicorn head Pink)

SIFAN Glitter Unicorn Horn Head Band, Flowers Ears Bands for Party Decoration or Cosplay Costume, Gold

I'm a Unicorn (Little Golden Book)

Unicorn Soft rainbow Night Light, LED light, Soft Colors, Fairytales, Magical, Children Night Lamp, Baby Nursery Lamp Bedroom light with Timer

Please Pin These Unicorn Paper Plate Crafts