Are you looking for a healthy Keto Breakfast Egg muffins recipe? Look no further! Today we have these fantastic Keto friendly egg muffins recipe which the whole family will love.
This egg muffin recipe is not only Keto friendly, it is bariatric friendly for anyone looking for low carb, high protein recipe ideas.
I'm sure you will love these healthy egg muffins and they will go down a treat!
*I use affiliate links in this post. If you buy anything from my links I will earn a small commission*
The Benefits Of Eggs
Eggs are a fantastic source of protein, however people often ask the question are eggs good for you?
The answer is simple, it's recommended you only have 3 eggs per day.
3 eggs is a great source of protein and contain plenty of good nutrition from Vitamin A, C, D and B16 to containing Iron, Magnesium, Calcium and Cobalamin.
Ingredients For Muffin Tin Breakfast Eggs
6 Green Onions diced
Red Pepper
1 orange Pepper
1/2 Lb turkey sausage
6 Eggs beaten
Taco blend shredded cheese
Salsa for dipping
Baked Muffin Tin
Breakfast Egg Muffins Recipe
Start by preheating your oven to 350 degrees.
Grease a muffin tin really well.
Start by adding a spoon full of diced veggies to the bottom of each tin.
Brown your turkey sausage in a skillet, and add a spoon fill of turkey sausage to the bottom of each tin.
In a mixing bowl mix you beaten eggs and milk until well combined.
You can add a teaspoon or two of taco seasoning, if you want to spice things up!
Fill each muffin tin to the top with egg mixture.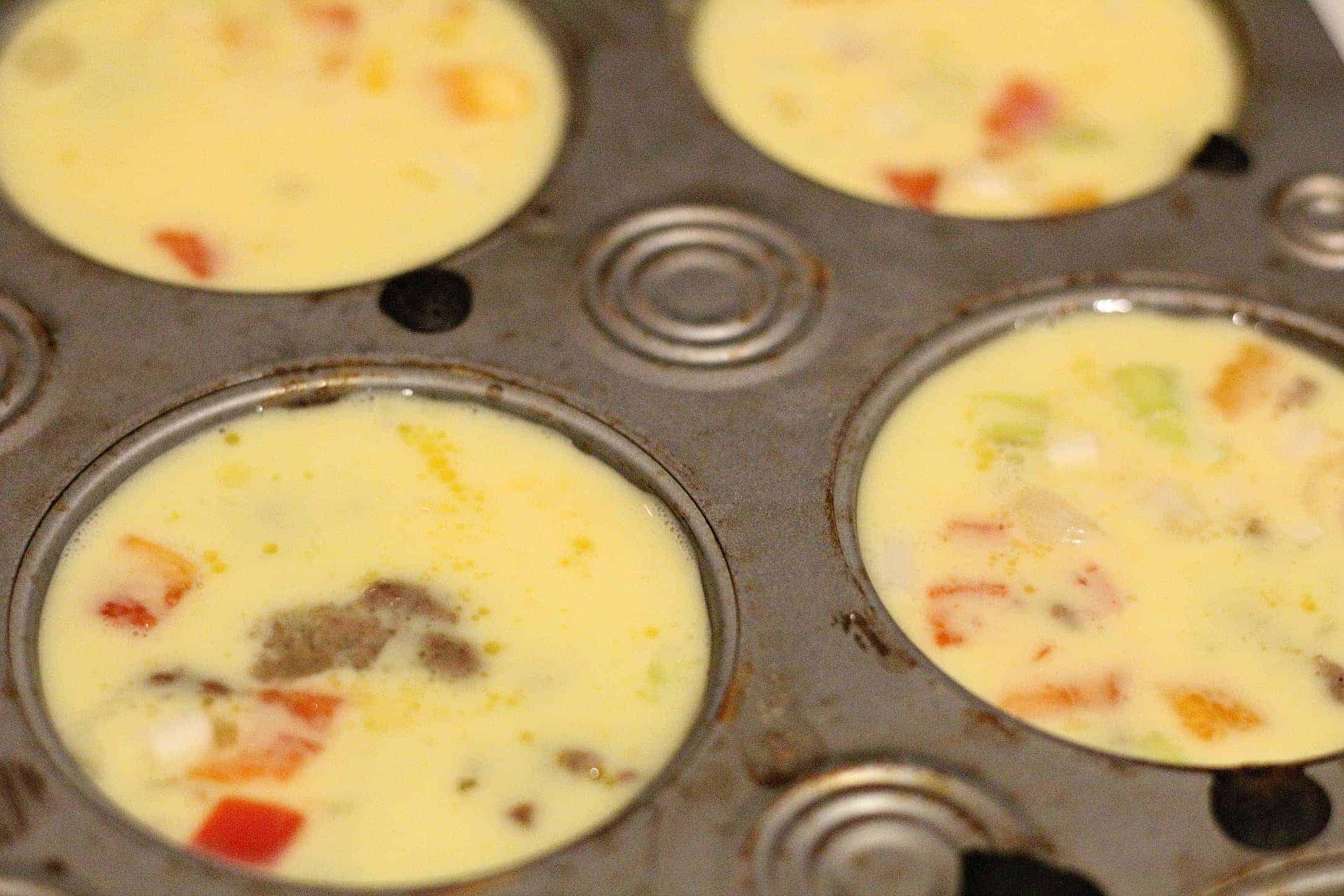 Bake for about 10-15 minutes, or until baked through.
Enjoy your Keto Friendly Egg Muffins!
*Makes 6 muffins.
You may also like:
10 High Protein Foods To Eat After Gastric Bypass Surgery
Check out our Free 7 Day Keto Meal Plan!