Here is a super fun and easy spaceship craft with a green alien.
Today I am sharing this fantastic alien spaceship craft. As an early years teacher I loved having mat time with the kids and using resources to sing counting songs such as five little men in the flying saucer.
This fun alien craft can be used as an art activity for little ones but can also be used as a spaceship bookmark or music resource. There are so many options. Why not download this fantastic alien craft template and make these fun flying saucers with the kids.
You may also love our Galaxy Playdough activity! It's simple, fun and easy to make.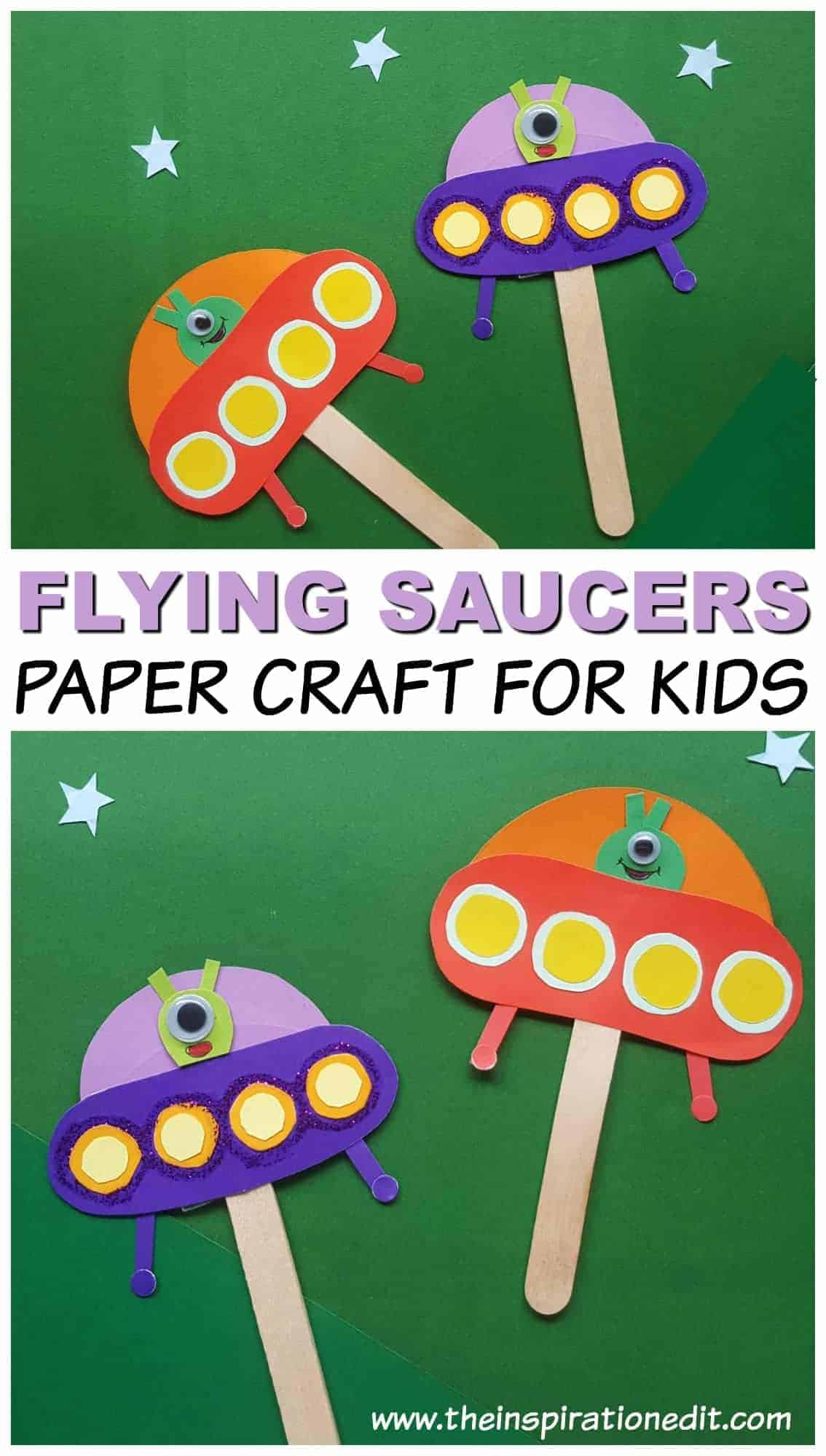 *I use affiliate links in this post. If you buy anything from my links I will earn a small commission*
Supplies Needed For This Alien Spaceship Craft
Colorful Craft Papers.

Popsicle sticks.

Scissors.

Glue.

Scissors.

Rulers.

Pencils.

Alien craft template.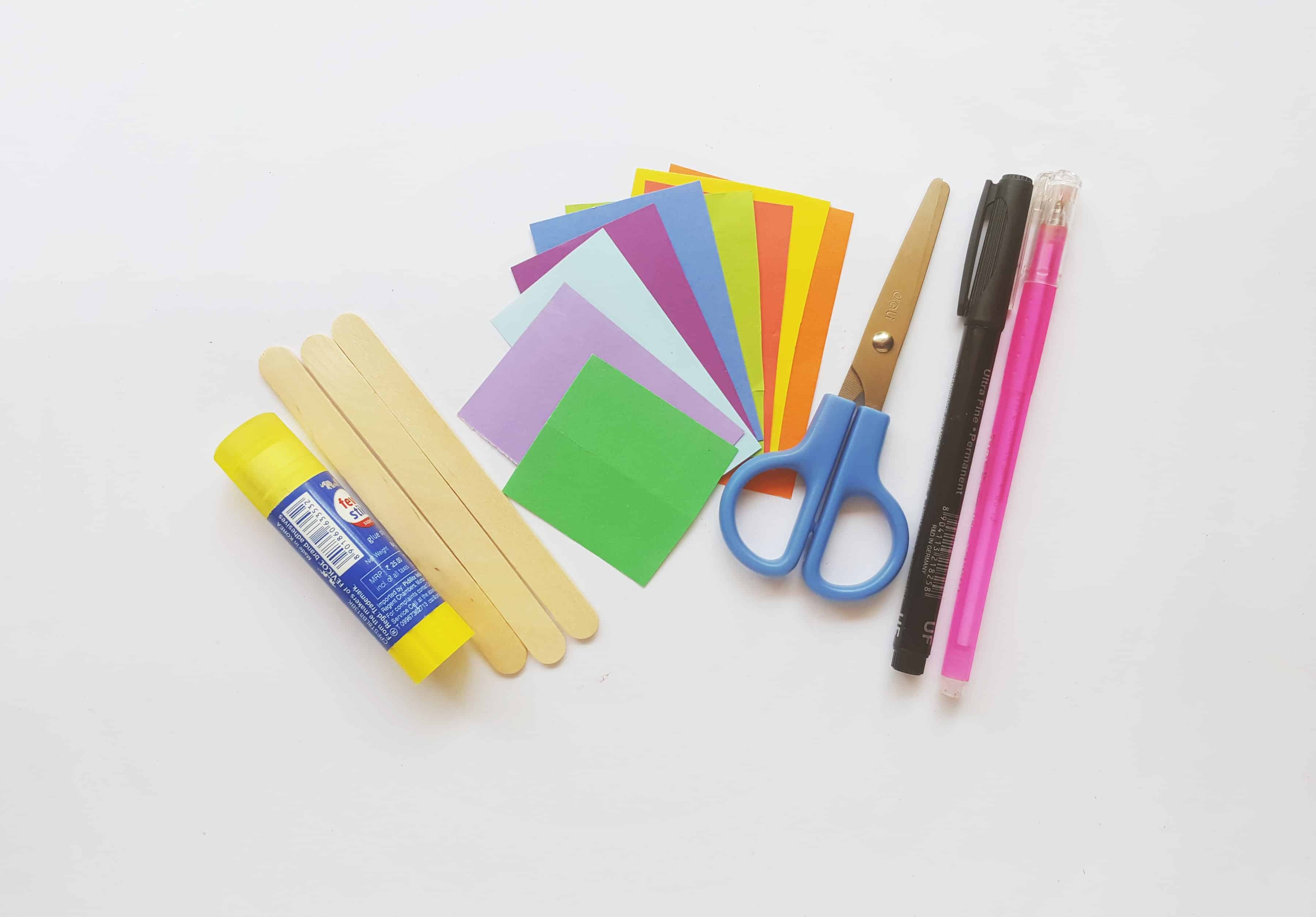 How To Make Your Alien Spaceship Craft
Cut out the pieces for the spaceship using the templates.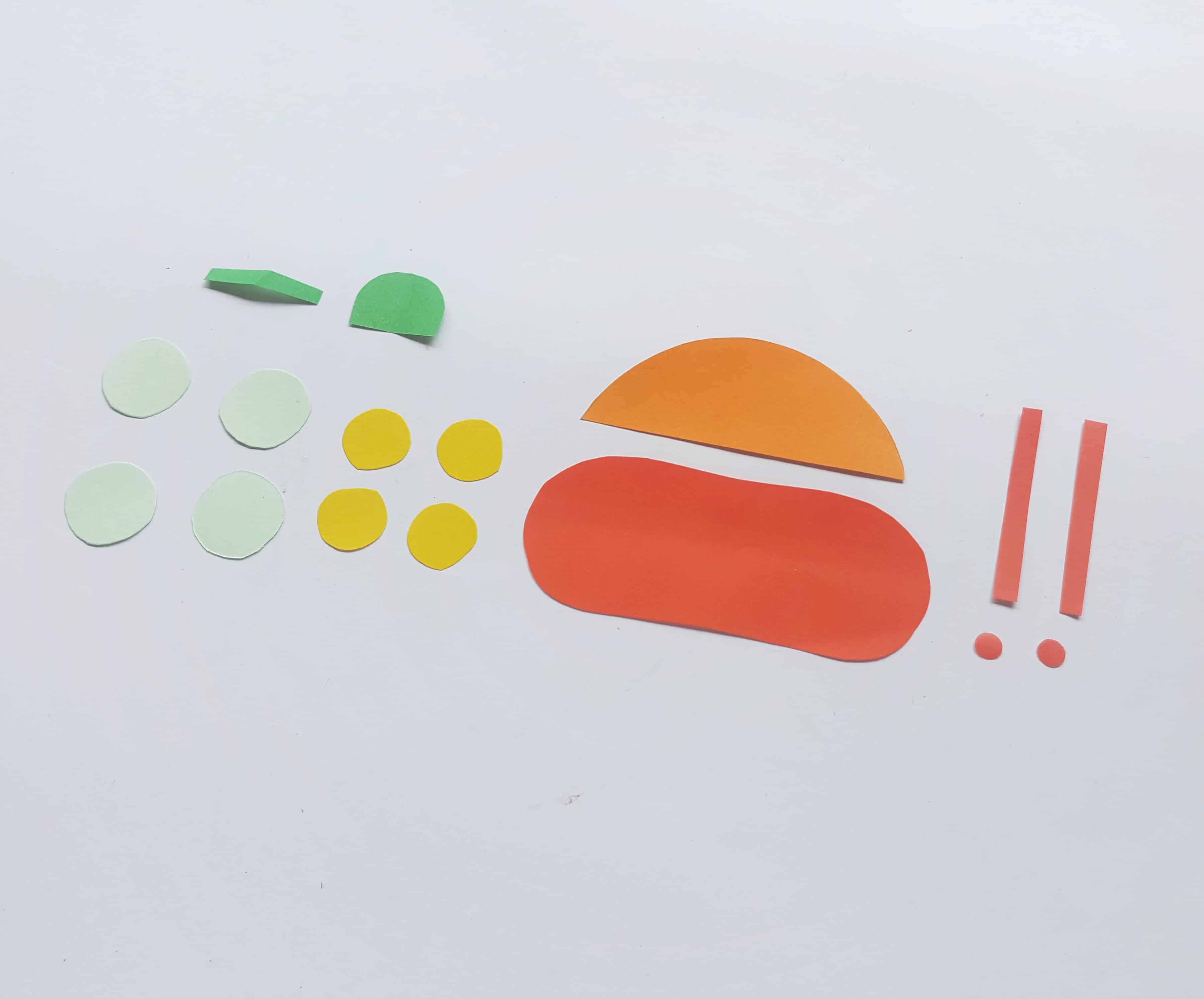 Step 2:
Glue the glue the protractor shape with the long oval shape. This will create the base for the spaceship.
Step 3:
Now glue the bigger circular pieces on the bottom part of the spaceship.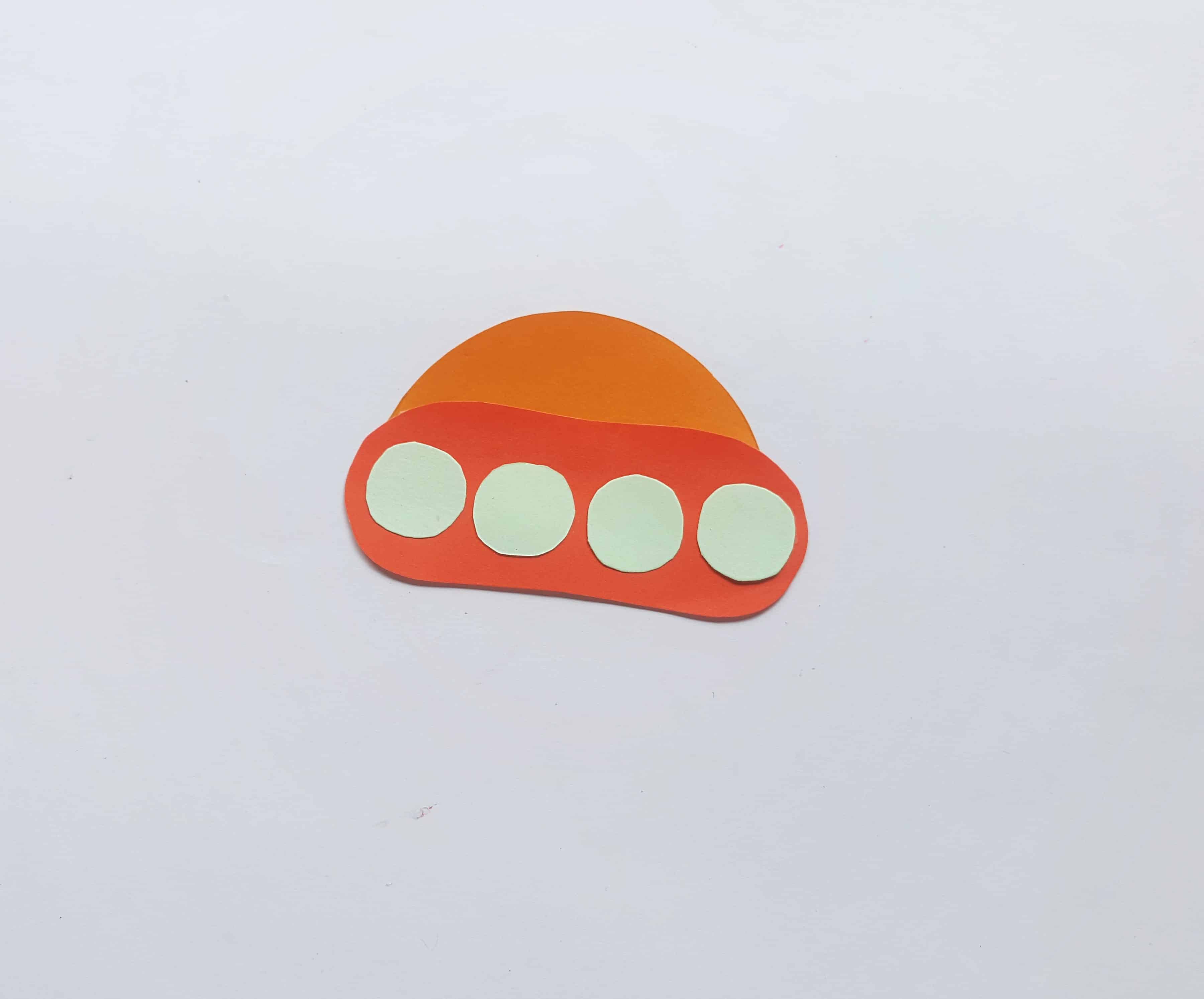 Step 4:
Then glue the smaller circular pieces on the middle of the bigger circles from previous step.
Step 5:
Now take the two long red paper strips and glue the tiny round pieces on one end of the strips.
Step 6:
Now glue the both strips slightly diagonally on the back of the spaceship.
Step 7:
Take the pieces for the alien. Fold the green paper strip into a "V" shape.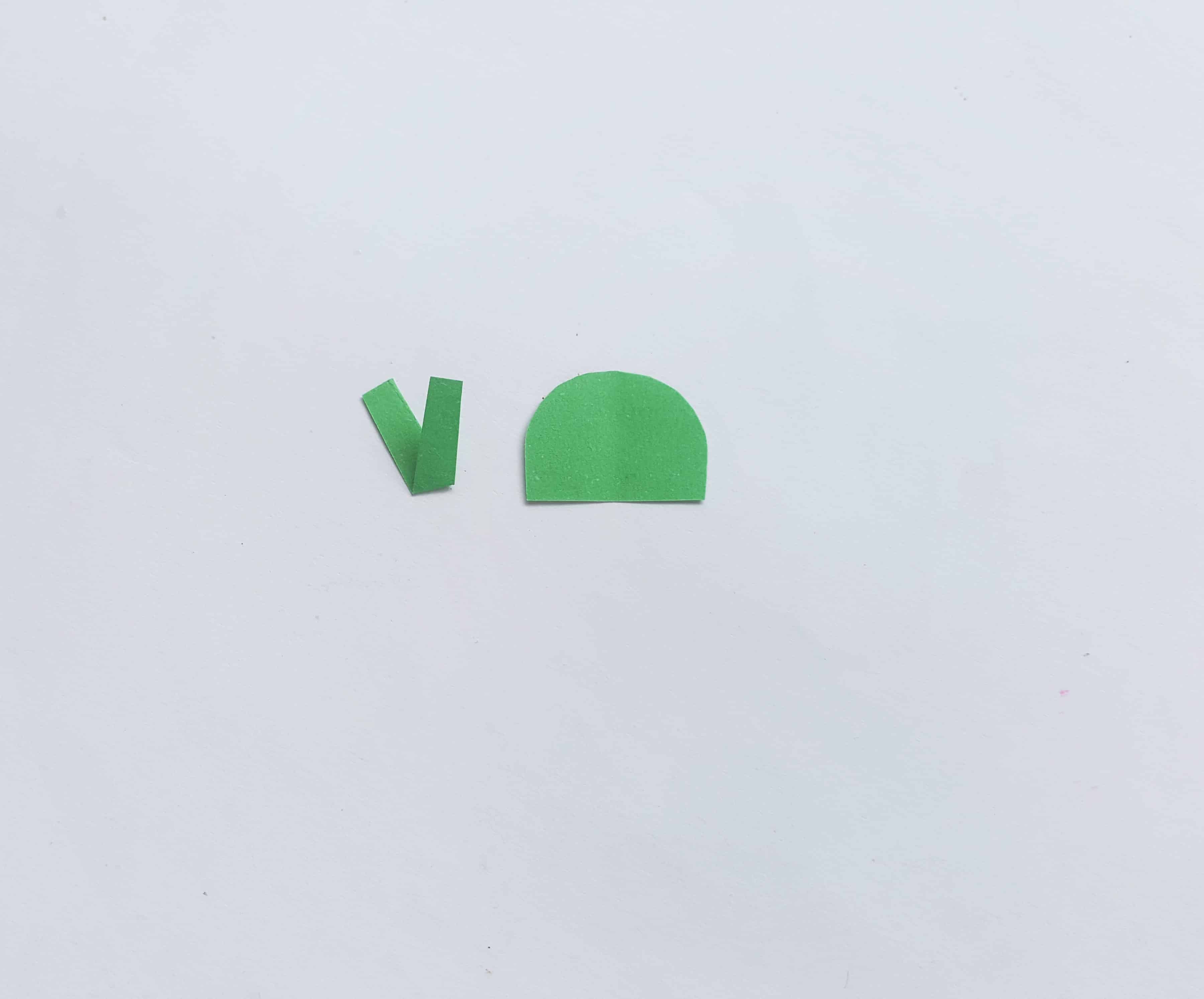 Step 8:
Glue the alien on the top part of the spaceship.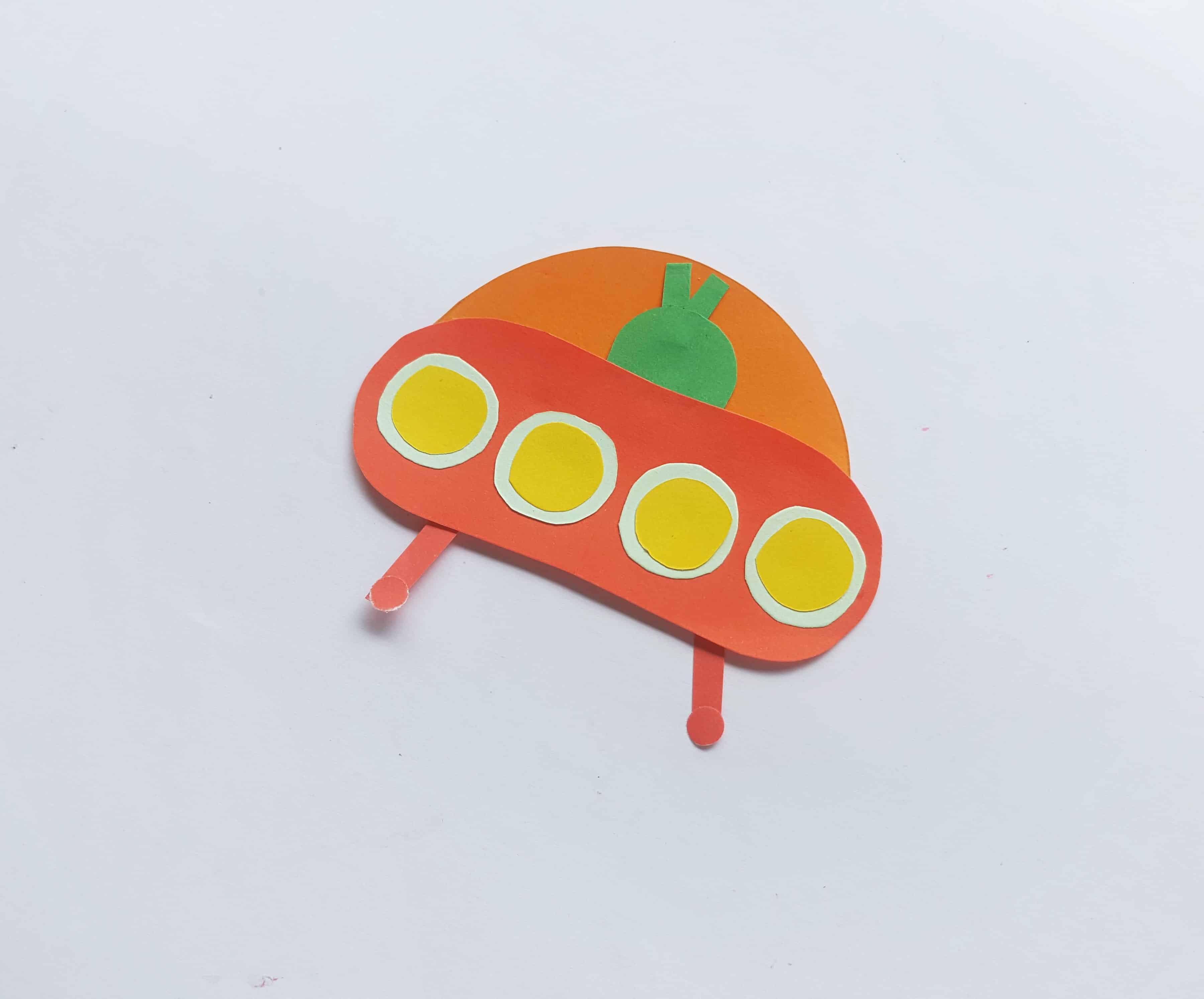 Step 9:
Then glue the googly eye to the alien.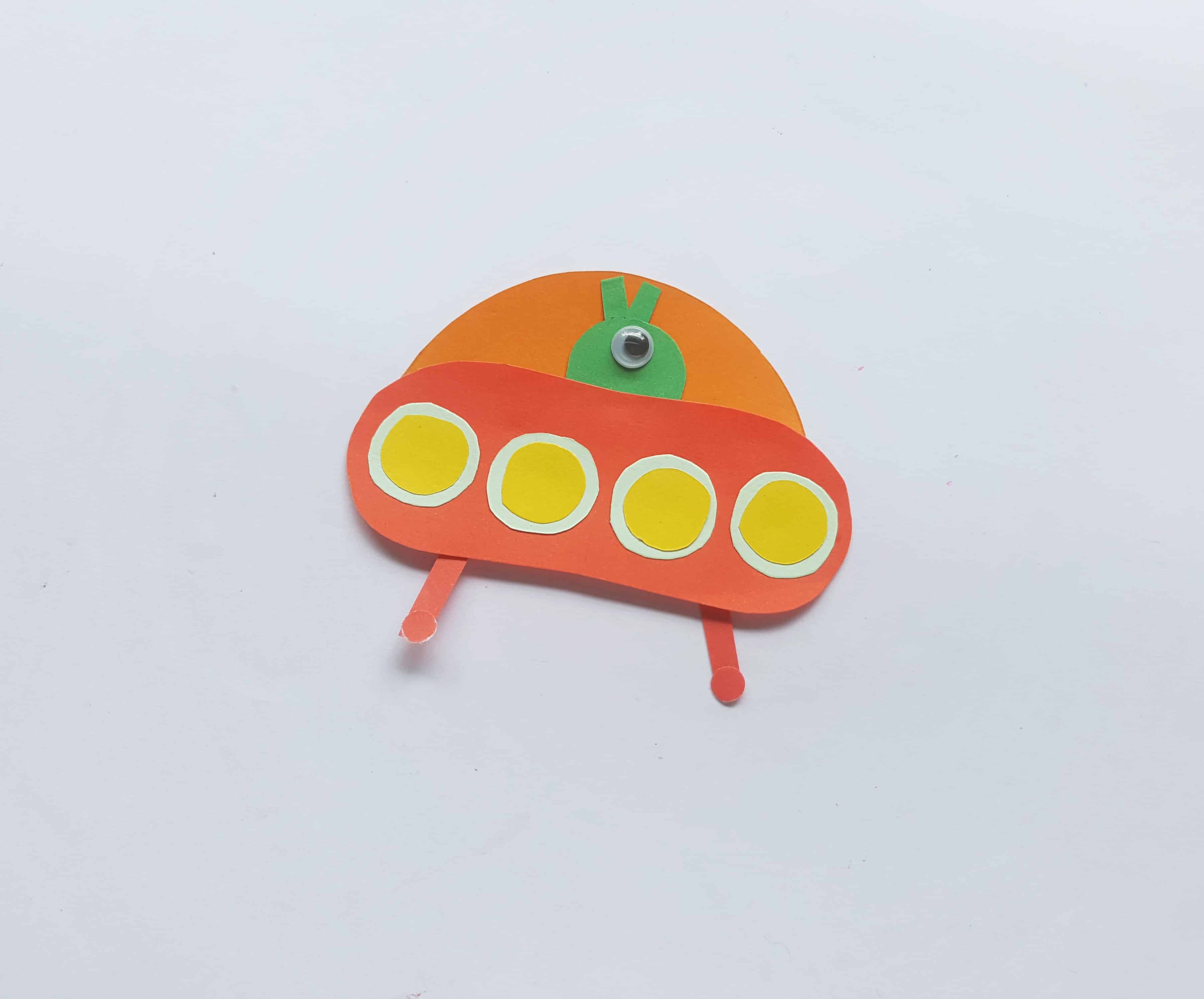 Step 10:
Use pink and black marker pen to draw the mouth for the alien.
And here you go! Your alien spaceship is ready to take off.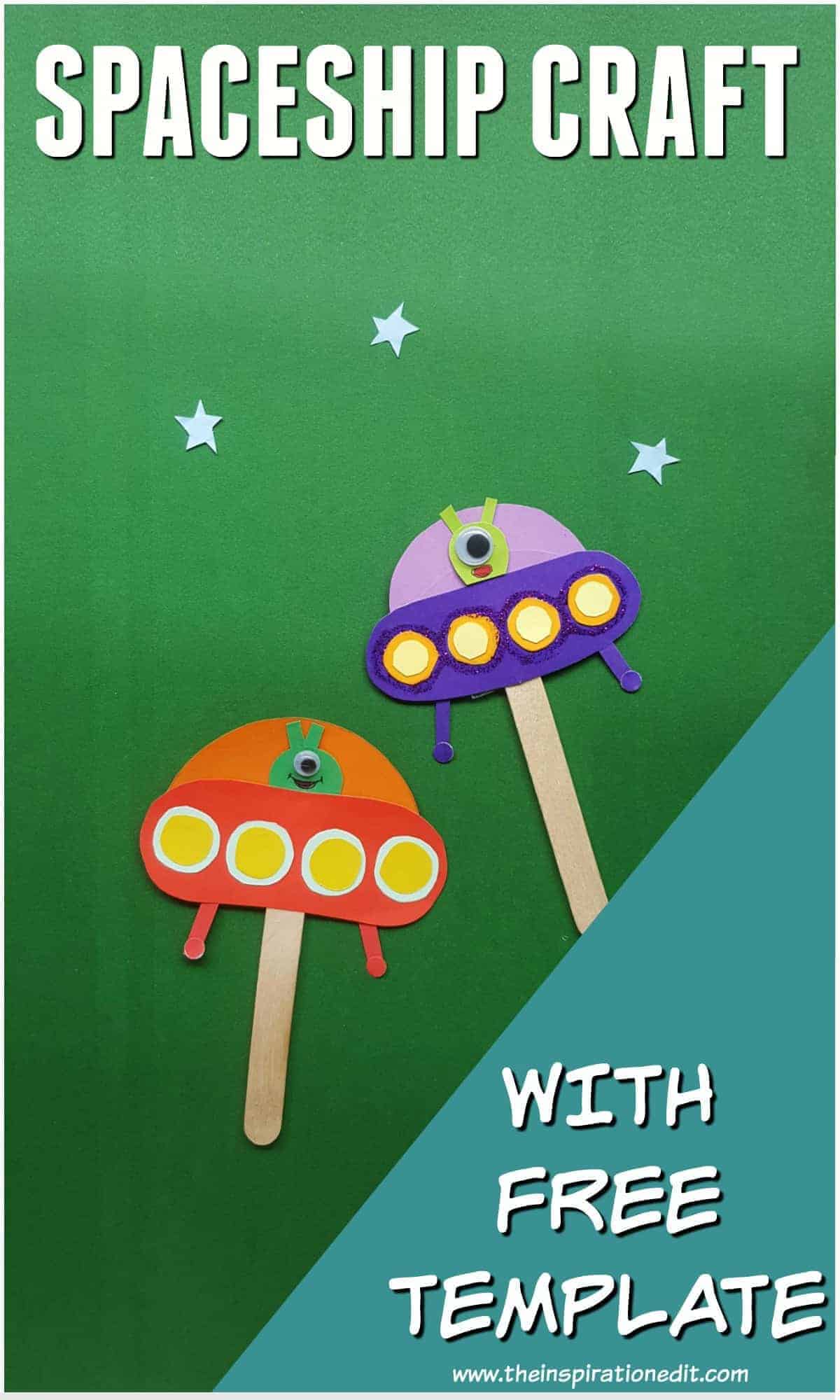 You may also love the following kids crafts here on The Inspiration Edit?
Paper Seahorse Quilling Project
DIY Space Rocket Pencil Toppers
Honbay 150pcs Colorful Self Adhesive Geometry Foam Stickers

Elmer's All Purpose School Glue Sticks, Clear, Washable, 4 Pack, 0.24-ounce sticks

AmazonBasics Stapler with 1000 Staples – Black