Have you ever made your own soap? A few years ago I tried out soap making for the first time and had some very interesting experiences.
I did a lot of experimenting using bars of soap and made some really great things. I also blew up the microwave and had a bowl which stunk of soap forever more.
My skills are now refined and today we are sharing a fun DIY Mermaid soap tutorial.
Enjoy.
DIY Mermaid Soap For Kids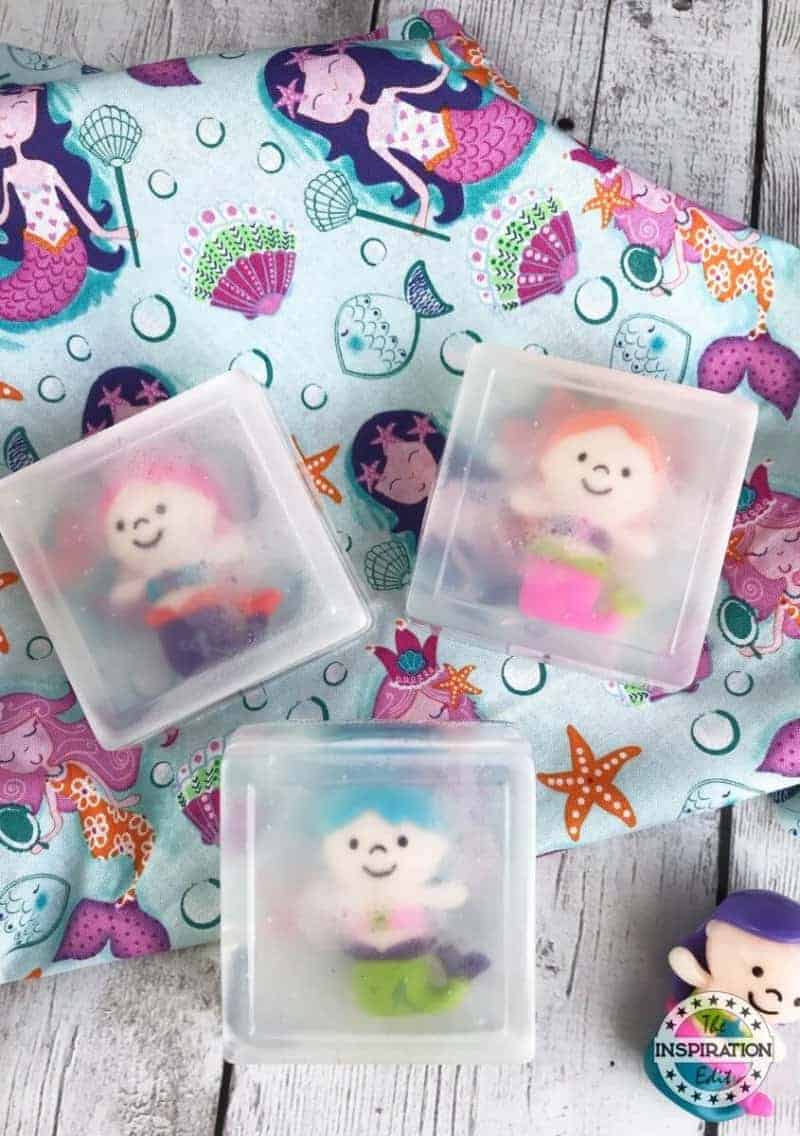 *I use affiliate links in this post. If you buy anything from my links I will earn a small commission*
Ingredients For Mermaid Soap
4-5 drops of essential oil
How To Make Mermaid Soap
Cut the glycerin into small chunks using a sharp knife and place in a 2 cup microwave safe glass measuring cup.
Microwave the glycerin in 1-minute increments, stirring until completely melted.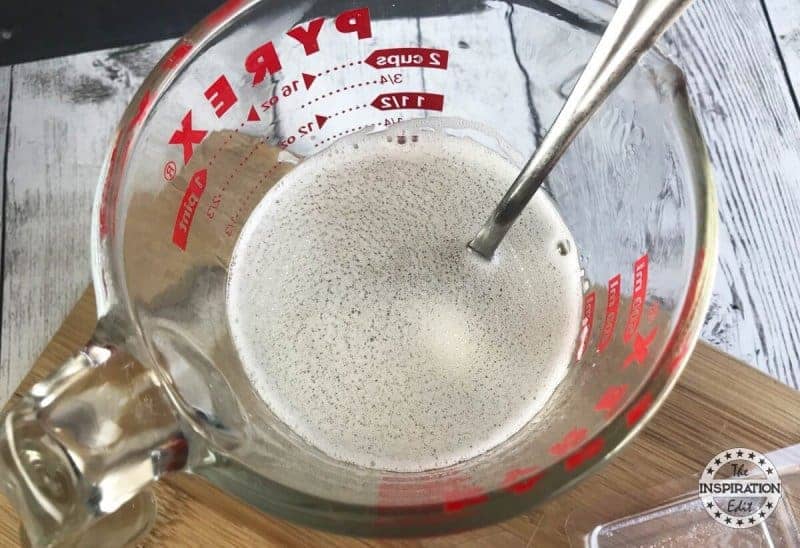 If using essential oil, add 4-5 drops and stir. Fill each square soap mold 1/2 way with melted glycerin. Let sit for 20 minutes.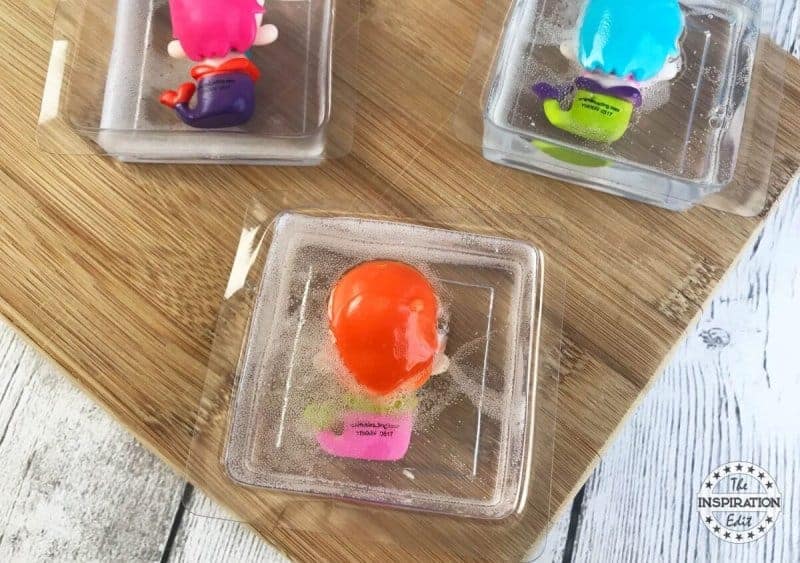 Place the mermaid figures face down in the soap molds on top of the set glycerin.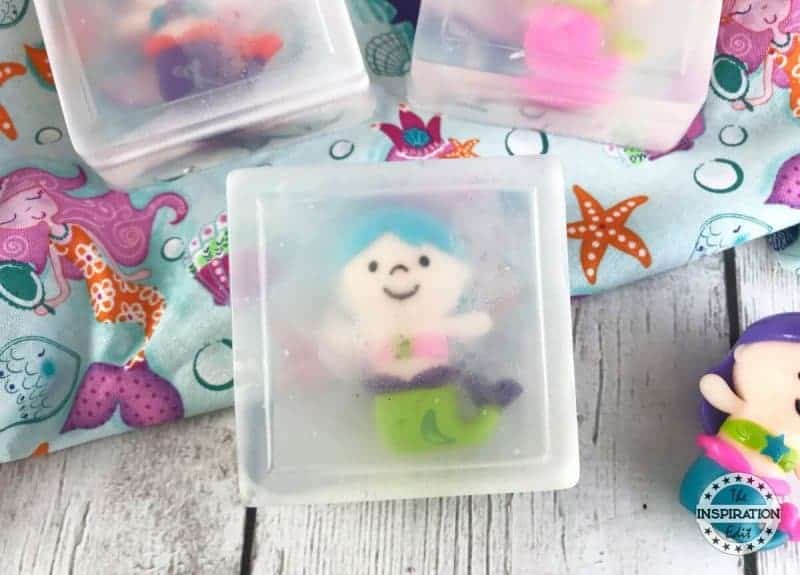 Fill with remaining glycerin. (You may need to re-melt in the microwave) Let the soap set for at least 1 hour.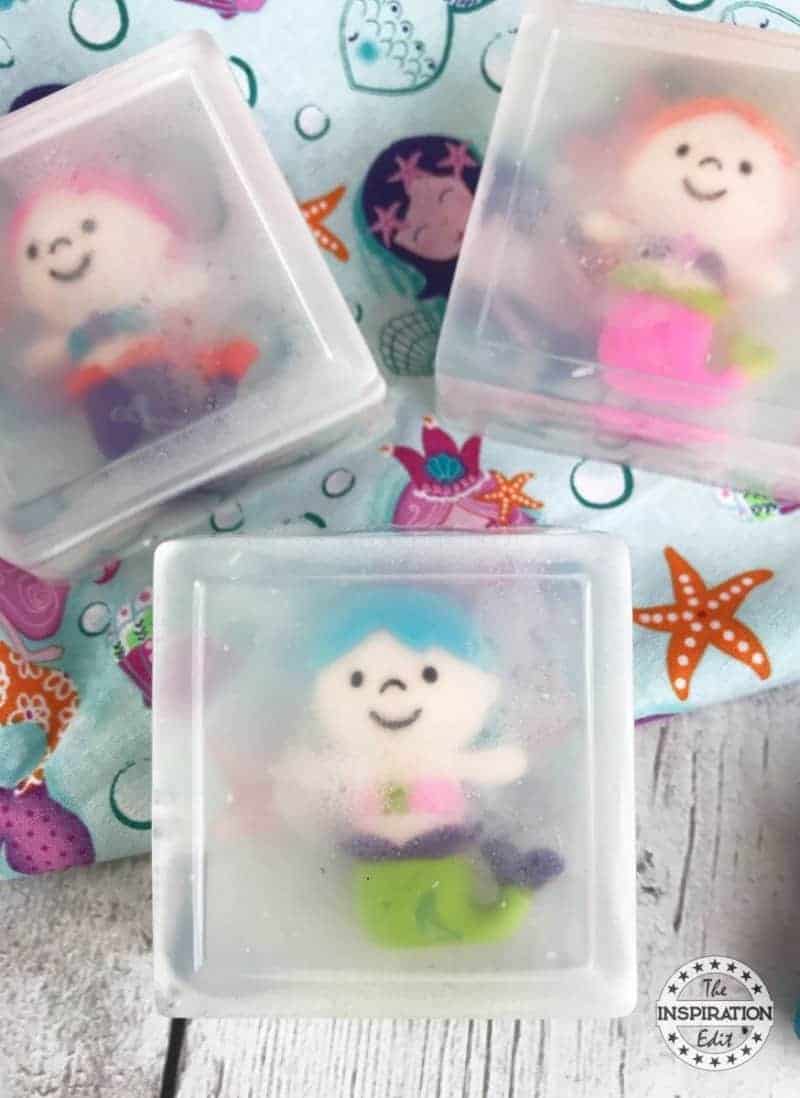 Your soap is now ready to use!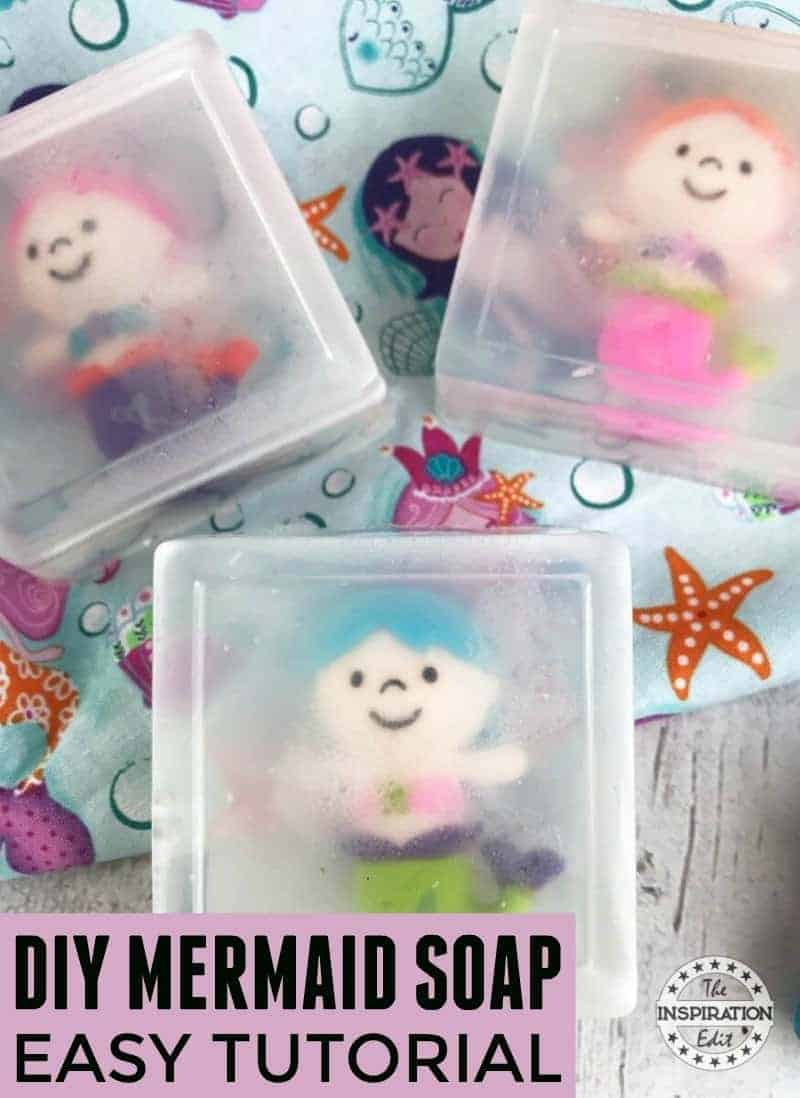 Mermaid Squirt Toys – 12 pc

Grisi Glicerin Soap Humectante 4.4oz

JUSLIN Round & Square 6-Cavity Silicone Soap Mold Cake Mold Chocolate Mold