Whether you want to creep out the trick or treaters, do something fun with your kids, or have a fun Halloween science project for your classroom, this homemade googly eye slime recipe is the perfect idea!
Your kids will love it! Check out our homemade recipe, below!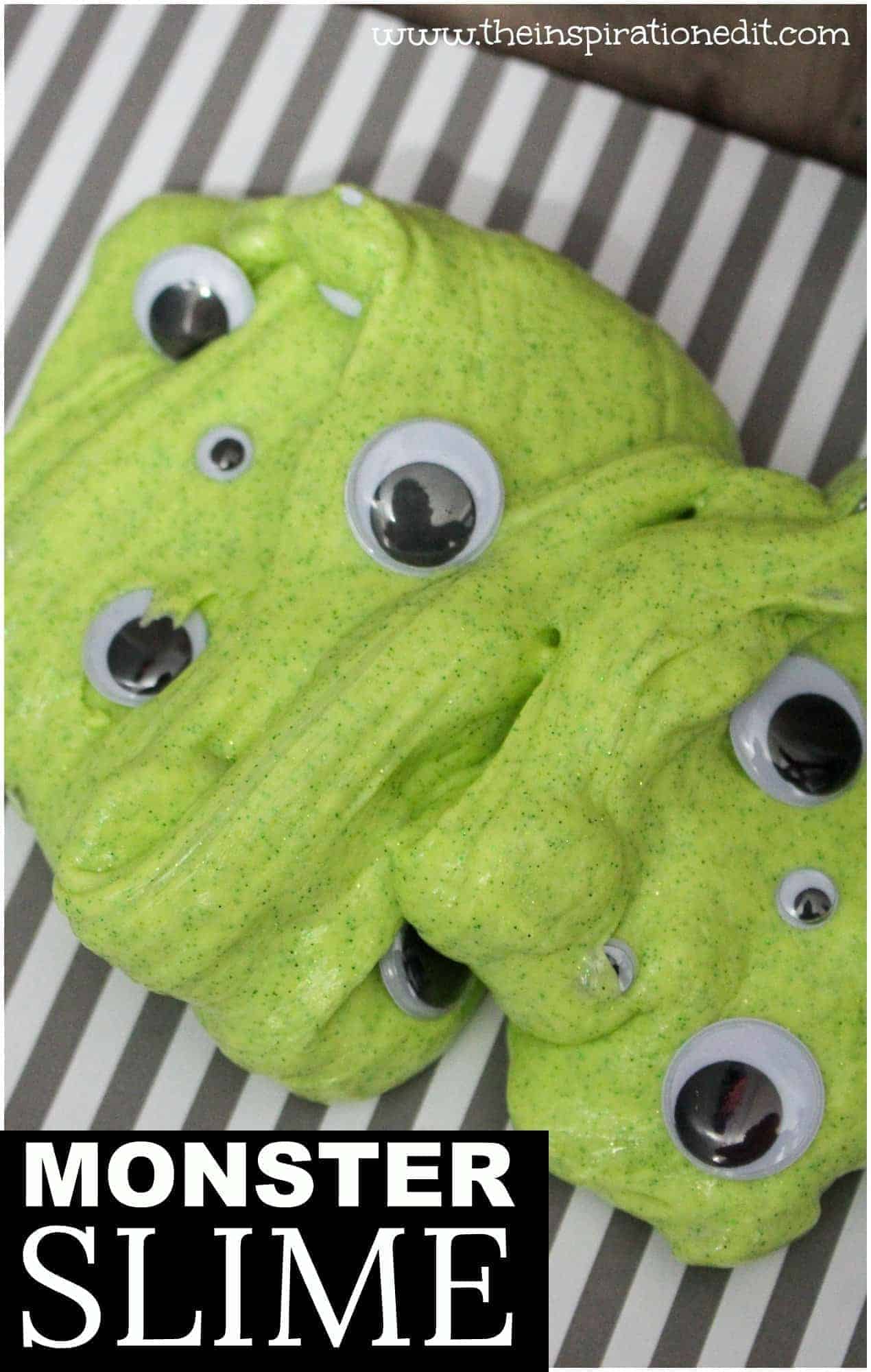 *I use affiliate links in this post. If you buy anything from my links I will earn a small commission*
Homemade Slime Ingredients
How To Make Googly Eye Slime
---
In a bowl, pour the entire 5 oz bottle of clear glue.

Add in ½ cup of water.

Add in ½ tsp baking soda and stir.

Squirt in some acrylic paint until the shade of your liking forms. Stir well.

Sprinkle in some green glitter. Stir.

Add in lots of googly eyes. We used a variety of size eyes for our slime.

Add 1 tbsp contact solution. It will instantly begin to form.
It will be STICKY! Don't panic! Mix the solution in the bowl until it starts to form.
Knead the slime until it is no longer sticky.

Store in an airtight container.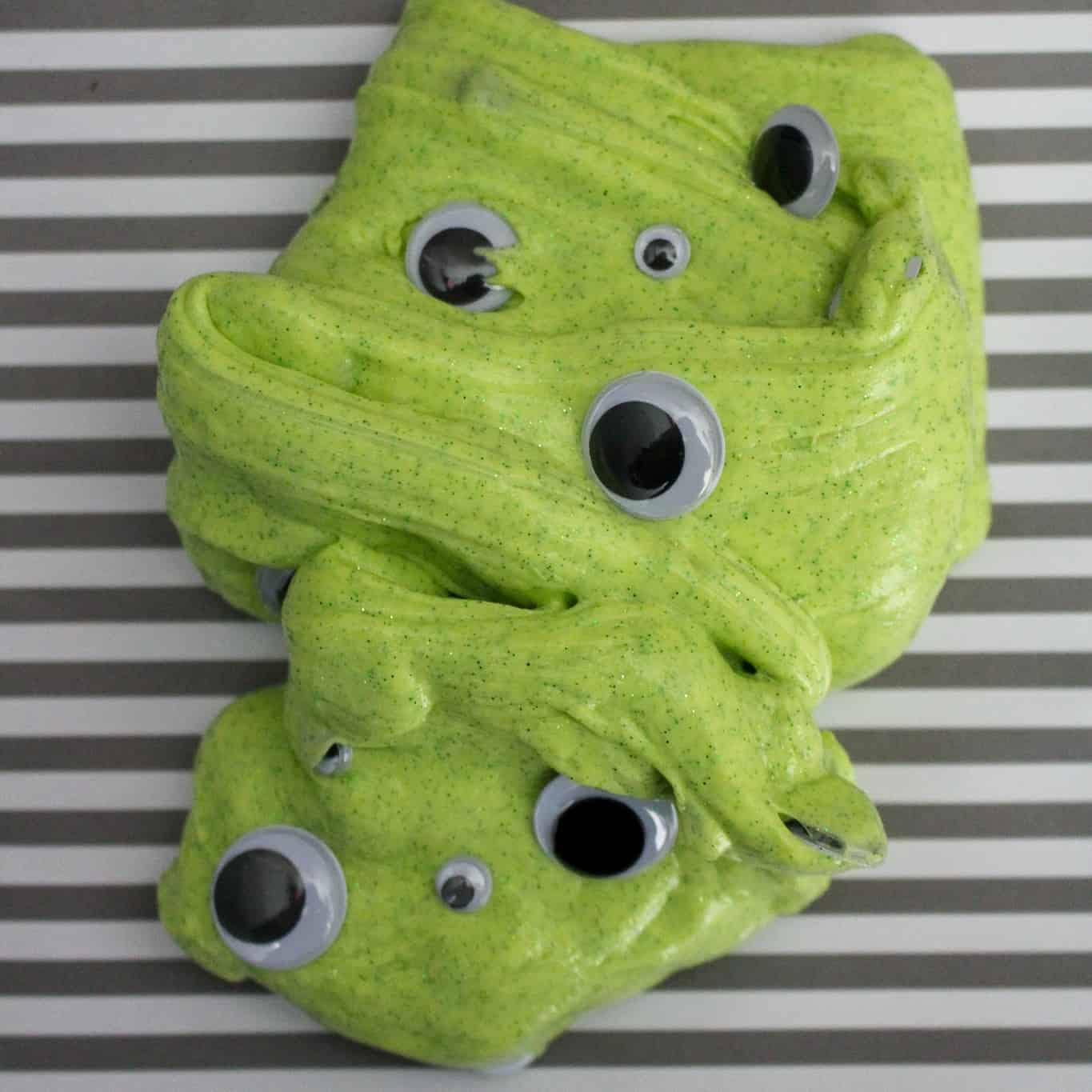 How to Make Googly Eye Slime Educational
Halloween is a super fun time, but it can also be filled with education. This eyeball slime gives kids the chance to use their science skills as well as their math skills. Not to mention, it is super fun to make. I don't think I know a kid who doesn't like slime. Here are some tips on how to make this homemade slime recipe educational:
Ask Thought Provoking Questions
Slime is a great way to get kids to think about chemical reactions and how things work. You can ask questions like:
What do you think would happen if we changed up the amount of glue in the recipe?
How do you think the slime gets its texture?
What if we took out an ingredient?
What ingredients could we take out, but still have slime?
Change up the Ingredients
Being a scientist is all about experimenting. Change up the ingredients in this slime recipe and see what happens. Use less glue, more contact solution, or completely take out an ingredient. Your kids will soon realize what ingredients make the slime, and what ingredients change the look or the color.
Look at Other Slime Recipes
There are tons of slime recipes out there. This is just one that happens to work great for Halloween. However, you can look at other slime recipes that could be compared to this one. Ask your kids what the difference is or which slime is better. Here are some other slime recipes you can look at:
Don't forget to pin this with your other slime recipes so you can compare, experiment, and have a variety of fun for the whole year!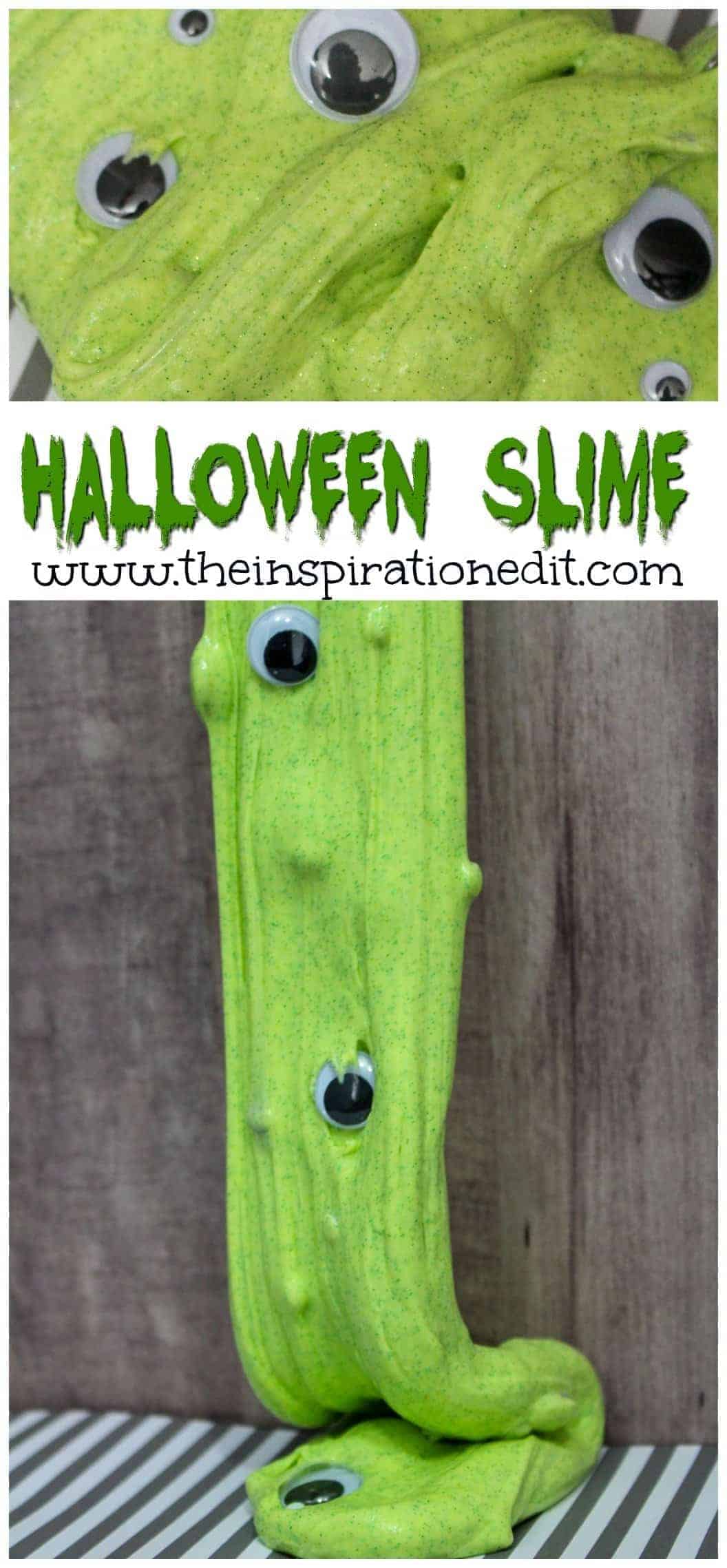 About Angela Milnes
Angela Milnes is a Qualified Early Years Teacher who has specialised in Preschool and Kindergarten teaching. She has a wealth of experience teaching young children and is passionate about kids crafts and having fun as a family. Angela has also taught cooking skills and loves to share both family recipes and easy instant pot recipes here on The Inspiration Edit. Follow her on Pinterest!