Frog Activities And Crafts For Preschoolers
Today we have a frog-tastic roundup of Frog themed crafts and activities for little ones.
You may have noticed this month that we have shared a number of Frog themed activities, from toilet tube frogs, to frog themed playdough counting mats and even the lifecycle of a frog paper plate craft. It's been fun and I have really enjoyed this.
Today I am sharing the best Frog themed crafts from around the web and really hope that you enjoy this post. I sure had fun making it.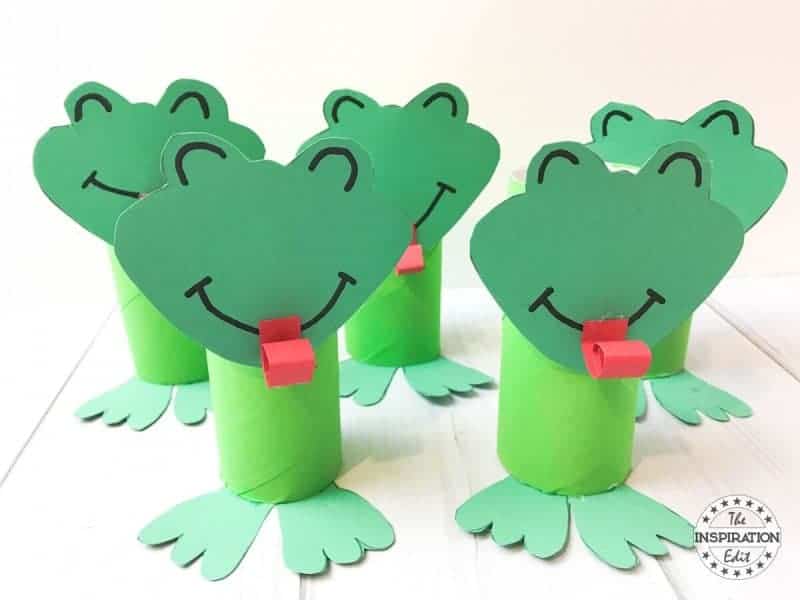 *I use affiliate links in this post. If you buy anything from my links I will earn a small commission*
Lent and The Big Wide Mouthed Frog by CraftyMomsShare
F is For Frog Craft by Artsy Crafty Mom
Lily Pad Skip Counting Gross Motor Activity by In Our Pond
Paper Roll Frog Craft by Easy Peasy And Fun
Jump Frog An Easy Summer Game by Ketchup Moms
Five Little Speckled Frogs Puppets by Rainy Day Mum
Frog Themed Burger Art by The Inspiration Edit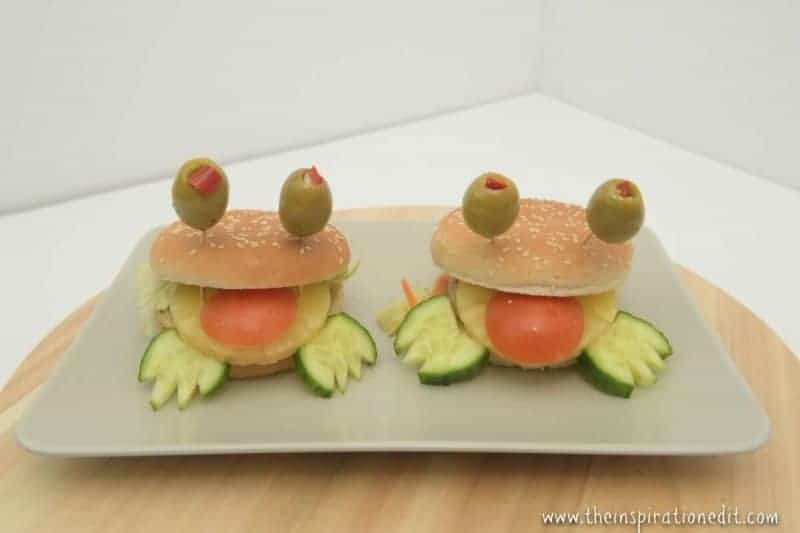 Oi Frog Paper Craft by Thimble And Twig
Frog Corner Bookmarks by Easy Peasy And Fun
Five Speckled Frogs Egg Carton Craft by Rainy Day Mum
Frog Paper Plate Craft For Kids by Easy Crafts For Kids
Lifecycle Of A Frog by The Inspiration Edit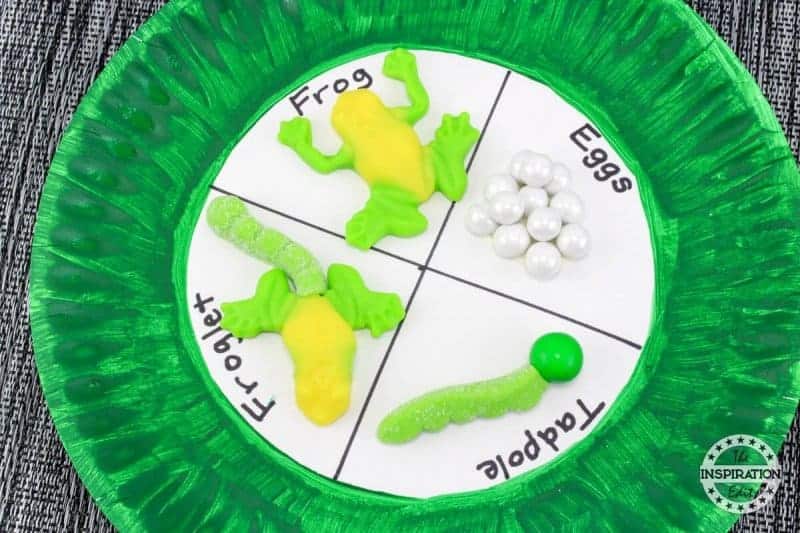 Easy Jumping Frog Origami by Red Ted Art
Construction Paper Frog Craft by Easy Peasy And Fun
Cute And Easy TP Roll Frogs by Red Ted Art
Frog Toys,4.5 Inch Assorted Rubber Frog sets(6 PACK),Food Grade Material TPR Super Stretches,With Gift Bag And Learning Study Card,ValeforToy Realistic Frog Figure Squishy Toys For Boy Kids Bathtub

Kellytoy Squishmallow 8 Inch Wendy the Frog Super Soft Plush Toy Pillow Pet

Learning Resources Froggy Feeding Fun Activity Set, 65 Pieces

Red Eyed Tree Frog Mask by J Daniel 4 Moms
Frog On A Lilly Pad – The Craft Train
Paper Plate Frog Craft by Crystal And Comp
Pom Pom Frog Craft by Easy Peasy And Fun
Frog Themed Playdough Mats – by The Inspiration Edit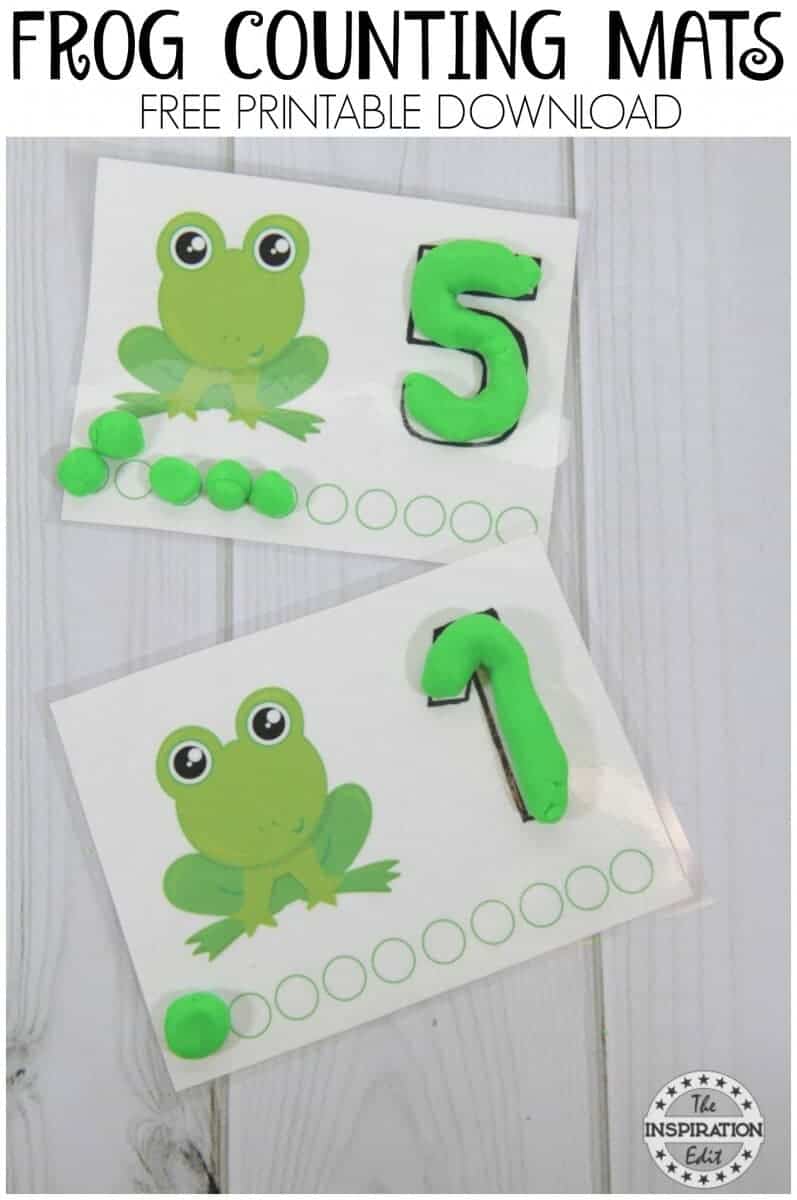 Recycled Frog Craft For Kids by Arty Crafty Kids
Origami Frogs Tutorial by Easy Peasy And Fun
Five Green Speckled Frogs Felt Story Board by Moments With Miss
F Is For Frog Preschool Craft by Crystal And Comp
Frog Lifecycle Pom Pom Craft by Adventure In A Box
Frog Themed Books You May Like
Five Green and Speckled Frogs: A Count-and-Sing Book

I Don't Want to Be a Frog

The Wide-Mouthed Frog (A Pop-Up Book)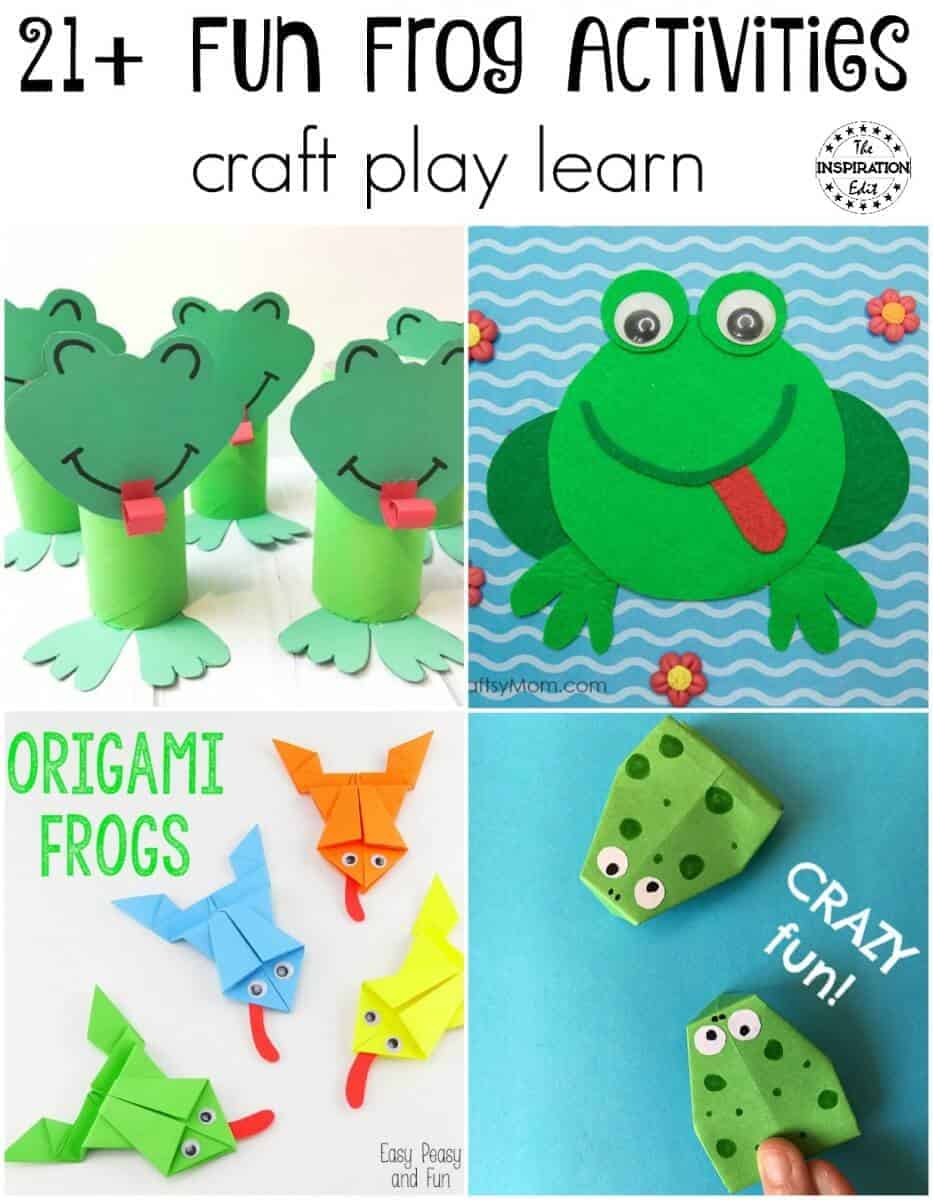 Why not read our blog post! 2O FANTASTIC FROG BOOKS THE KIDS WILL LOVE