Frog Lifecycle Craft Activity For Kids
Last week we shared how to make Toilet Tube Frogs. Today we have a fantastic and fun frog themed craft to help teach kids about the Lifecycle of the Frog. I remember learning about lifecycles as a child and always found it so fascinating. I also remember going tadpole fishing with my teachers and it was so much fun. I hope you enjoy this craft and teaching idea.

Supplies For This Fun Frog Project
Albanese Candy, Gummi Rainforest Frogs, 5 Pound Bag

Charles Leonard Creative Arts Flat Tip Paint Brushes, Short Stubby Plastic Handle with Hog Bristle, 7.5 Inch, Assorted Colors, 10-Pack (73290)

Crayola Green Washable Tempera Paint, 32- Ounce

How To Make This Frog Craft
Paint the rim around the plate green. Leave the center white. Let the paint dry.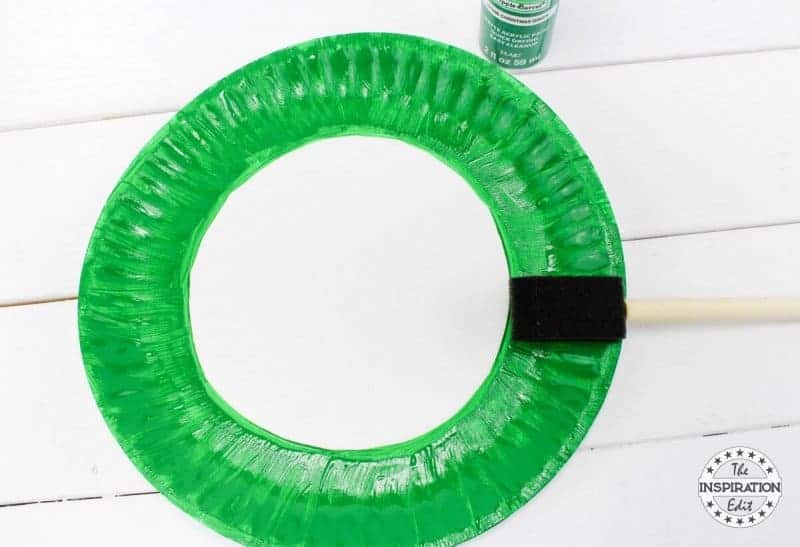 To make the tadpole, cut a gummy worm in half for the tail and stick the gumball on the end.
To make the froglet, cut the front legs off a frog gummy and stick a half of gummy worm on the back end of it for the tail.
Use a black marker and draw 2 lines on the white circle on the plate so it splits the plate into even fourths.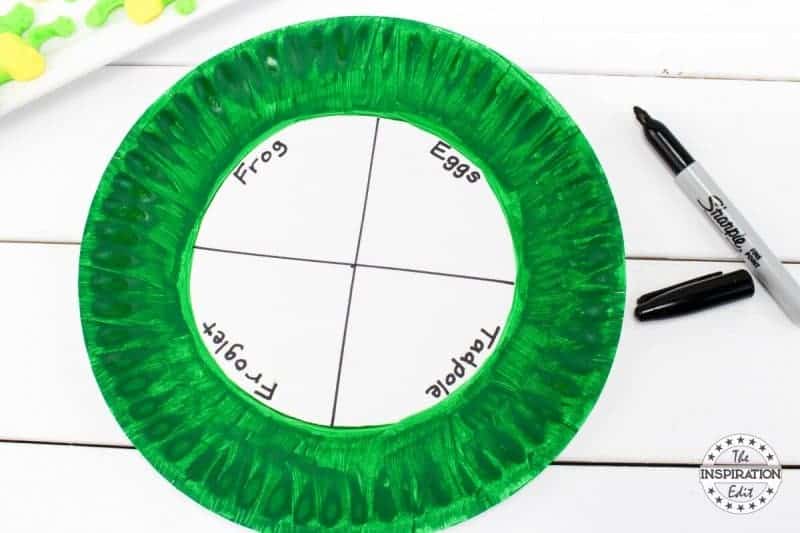 In each section of the plate write one word each: Eggs, Tadpole, Froglet, Frog.
In the Egg section, put a dollop of frosting on the plate, and stick a little pile of white candy all over it.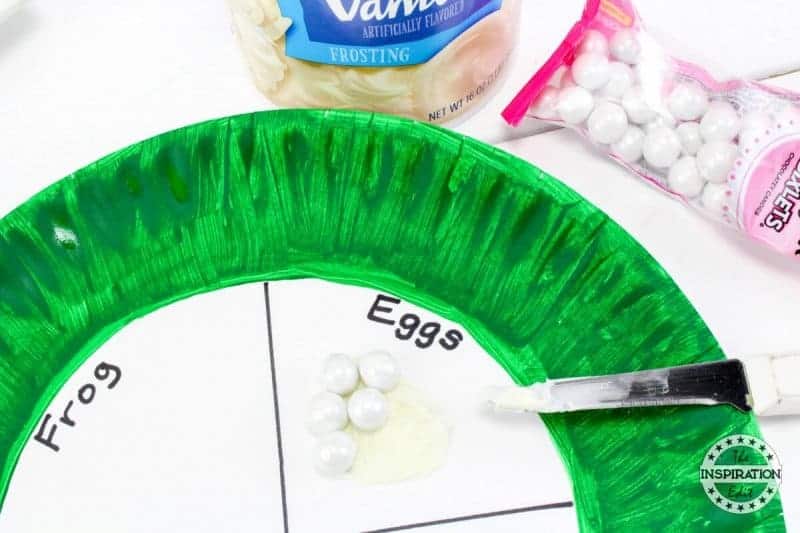 In the Tadpole section, put a little dot of frosting and stick the tadpole on.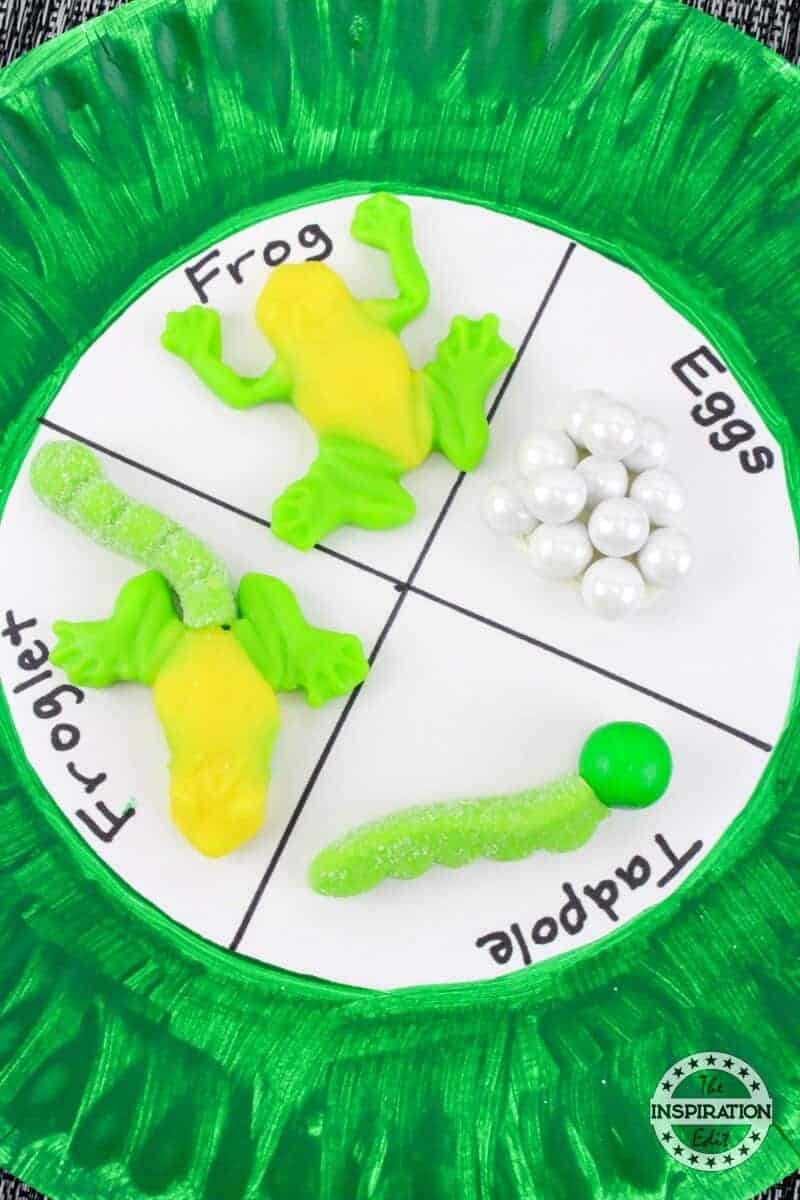 In the froglet section, put a little dot of frosting and stick the froglet on.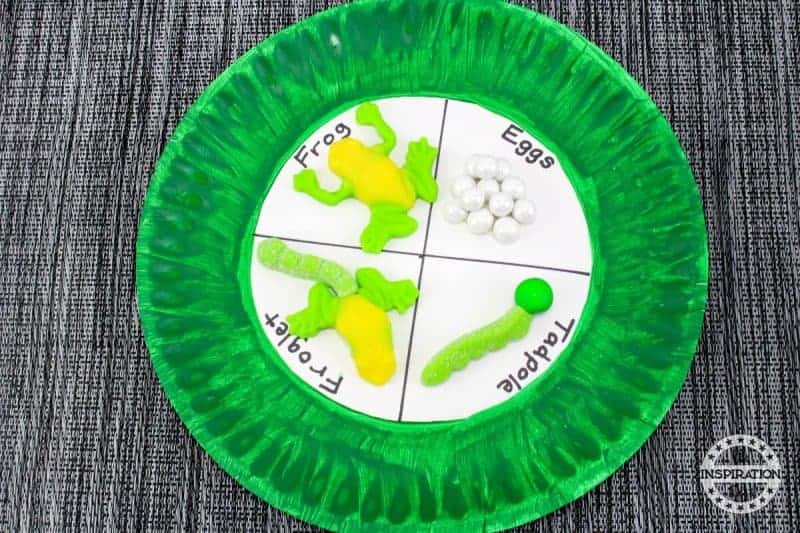 In the Frog section, put a little dot of frosting and stick a whole frog on.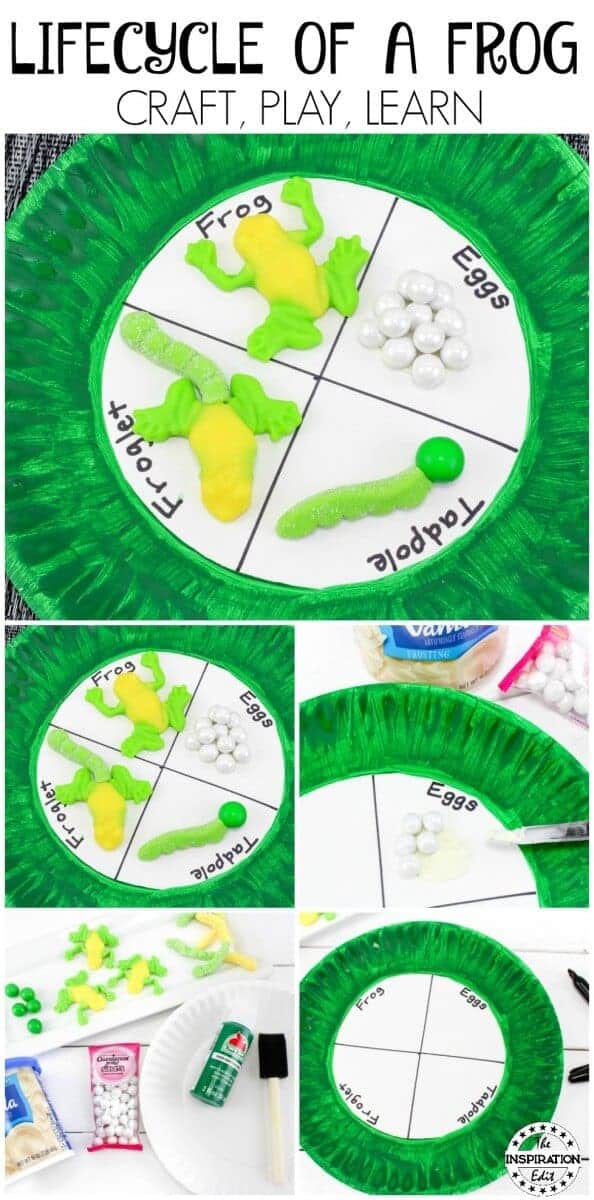 This is a fun learning craft for kids!
Related Products
Black Forest Gummy Worms Candy, 5 Pound Bulk Candy Bag

AJM Packaging Corporation PP9GRAWH Paper Plates, 9

Pillsbury Creamy Supreme Frosting, Vanilla Flavor, 16 Oz

Please Pin Me