Frankenstein Cupcakes For Halloween.
If your looking for Frankenstein Cupcake Ideas this Halloween then look no further. We have not one but two fantastic Halloween cupcake decorating ideas which are based on the character Frankenstein.
Today we are sharing our Frankenstein marshmallow cupcakes. They will be a huge hit at any Halloween party and are the ideal spooky treat to make with the kids!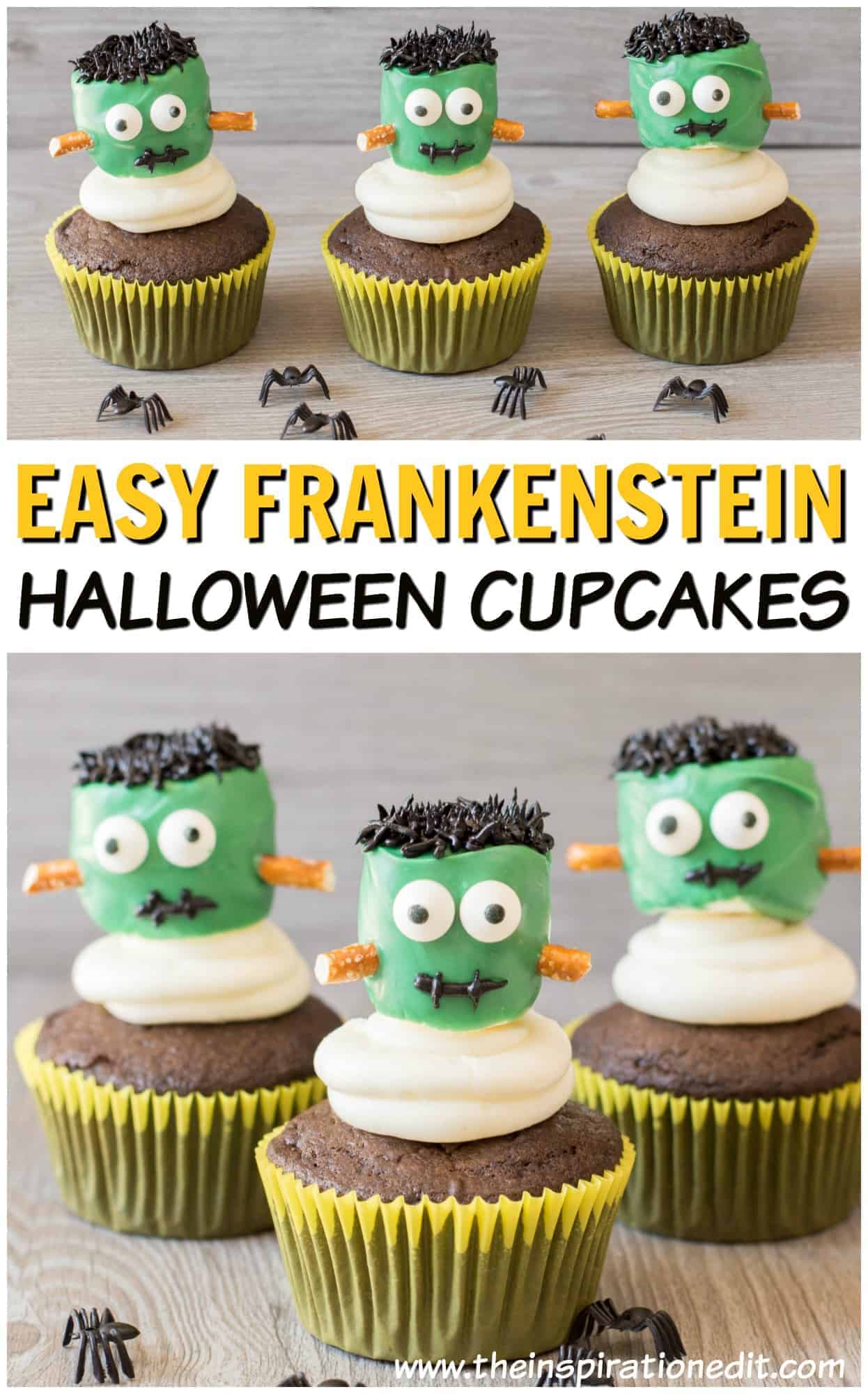 *I use affiliate links in this post. If you buy anything from my links I will earn a small commission*
Your Next Halloween Party!
Have you ever been to a Halloween party? Growing up in New Zealand we had Trunk or Treat where we would pull up in a local car park and everyone would hand out lollies and sweets to the kids from their car. When I moved to the UK in 2010, I went to my very first Halloween party. It was so fun! We had Halloween party food which was fantastic and a real eye opener for me!
Whether your having a kids Halloween party or you're looking for adult Halloween party ideas. I am sure these Frankenstein cupcakes will go down a real treat.
Best Chocolate Cupcake Recipe Ingredients
1 cup all-purpose flour

½ cup high quality cocoa powder

½ tsp baking powder

½ tsp baking soda

Pinch salt

6 tbsp butter, softened

1 cup granulated sugar

2 large eggs

1/3 cup sour cream

1/3 cup hot chocolate
Buttercream Frosting Recipe
Here is a simple but easy buttercream icing recipe which tastes delicious!
For the buttercream frosting:

1 stick butter, softened

2 cups icing sugar

1-2 tbsp milk
Ingredients For Frankenstein Cupcake Decorating
12 large marshmallows

1 cup green candy melts

Black decorating frosting

Mini pretzels

24 candy googly eyes

12 toothpicks

Wilton icing tip #10

Wilton icing tip #7

Wilton icing tip #233
Moist Chocolate Cupcake Recipe
Yields: Approx. 12 cupcakes
Start by making the cupcakes.
Line a muffin pan with paper cupcake liners and set aside. Preheat oven to 350 degrees F.
In a small bowl, sift together flour, cocoa powder, baking powder, baking soda and salt.
In a separate bowl, whisk together butter, sugar and eggs. Add sour cream and fold.
In thirds, add dry ingredients into wet ingredients and mix until fully incorporated.
Add hot chocolate to the batter and mix.
Fill up each section of the muffin pan, about 2/3 of the way.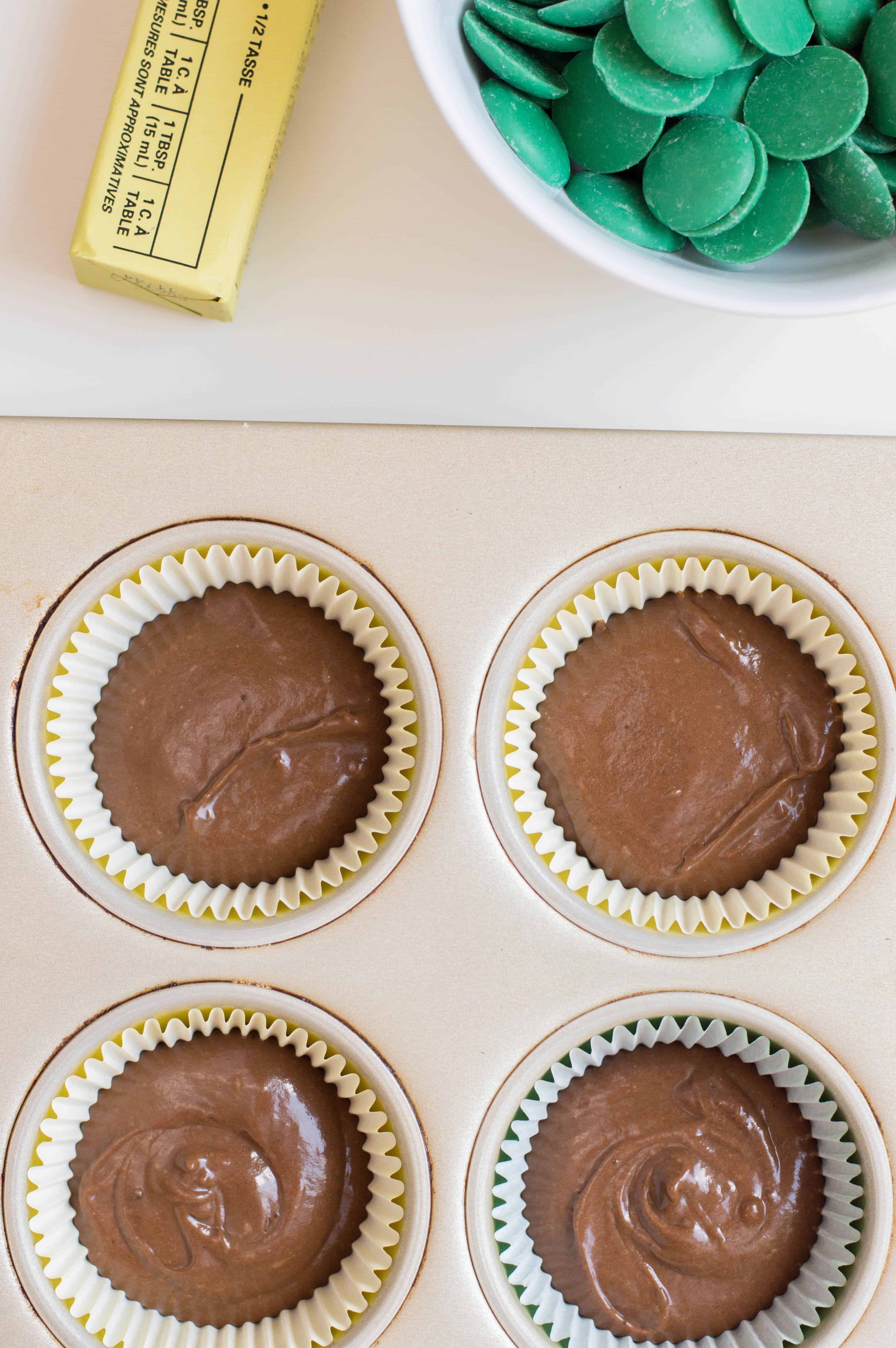 Bake for about 15 to 17 minutes. Allow to cool before decorating.
How To Make Buttercream
To make the buttercream, add butter, icing sugar and milk into a large bowl.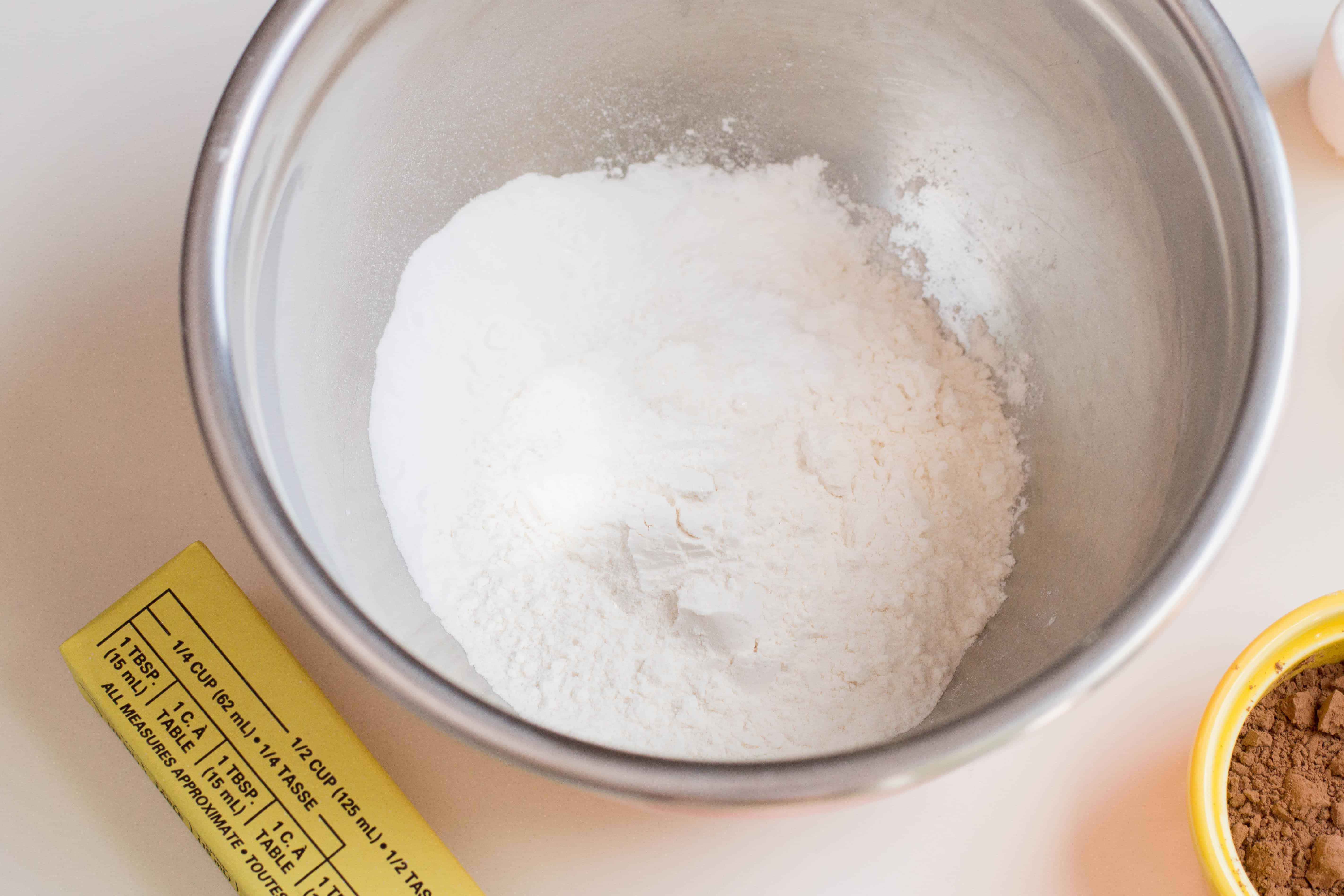 Using an electric mixer, beat all ingredients on low speed and gradually increase to high.
Once all ingredients are well-combined and form semi-stiff peaks, the buttercream is ready.
Scoop buttercream into a piping bag with Wilton #10 attached and frost the center of each cupcake.
How To Make Your Frankenstein Cupcakes
To begin decorating, line a pan with wax paper and set aside.
Insert a toothpick in the center of each marshmallow, making sure it doesn't come through the other side of the marshmallow.
Place candy melts into a microwave-safe bowl. Microwave in 30-second intervals until candy is completely melted.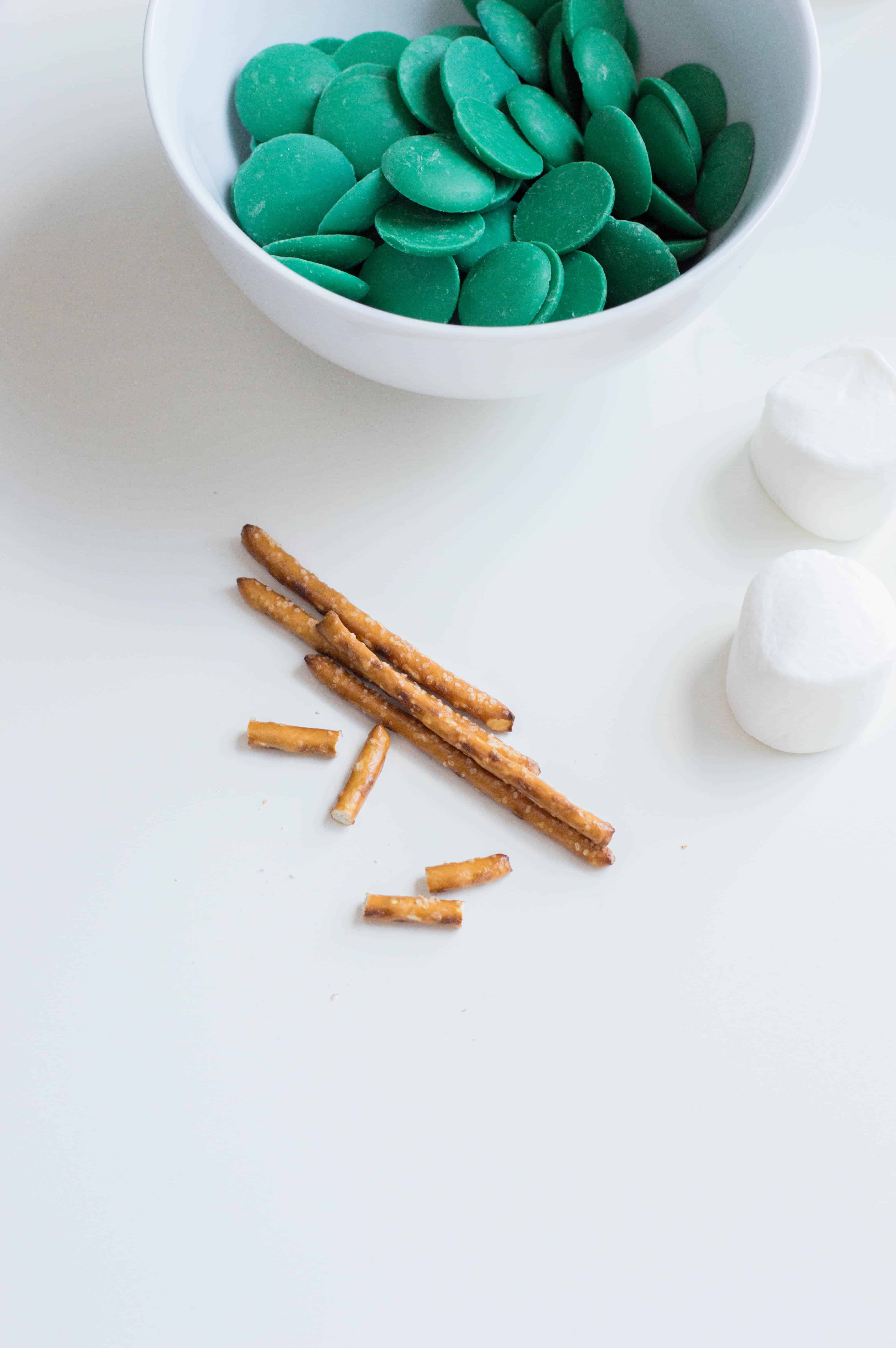 Dip each marshmallow into green candy and place gently on lined pan.
Place 2 eyes on each marshmallow.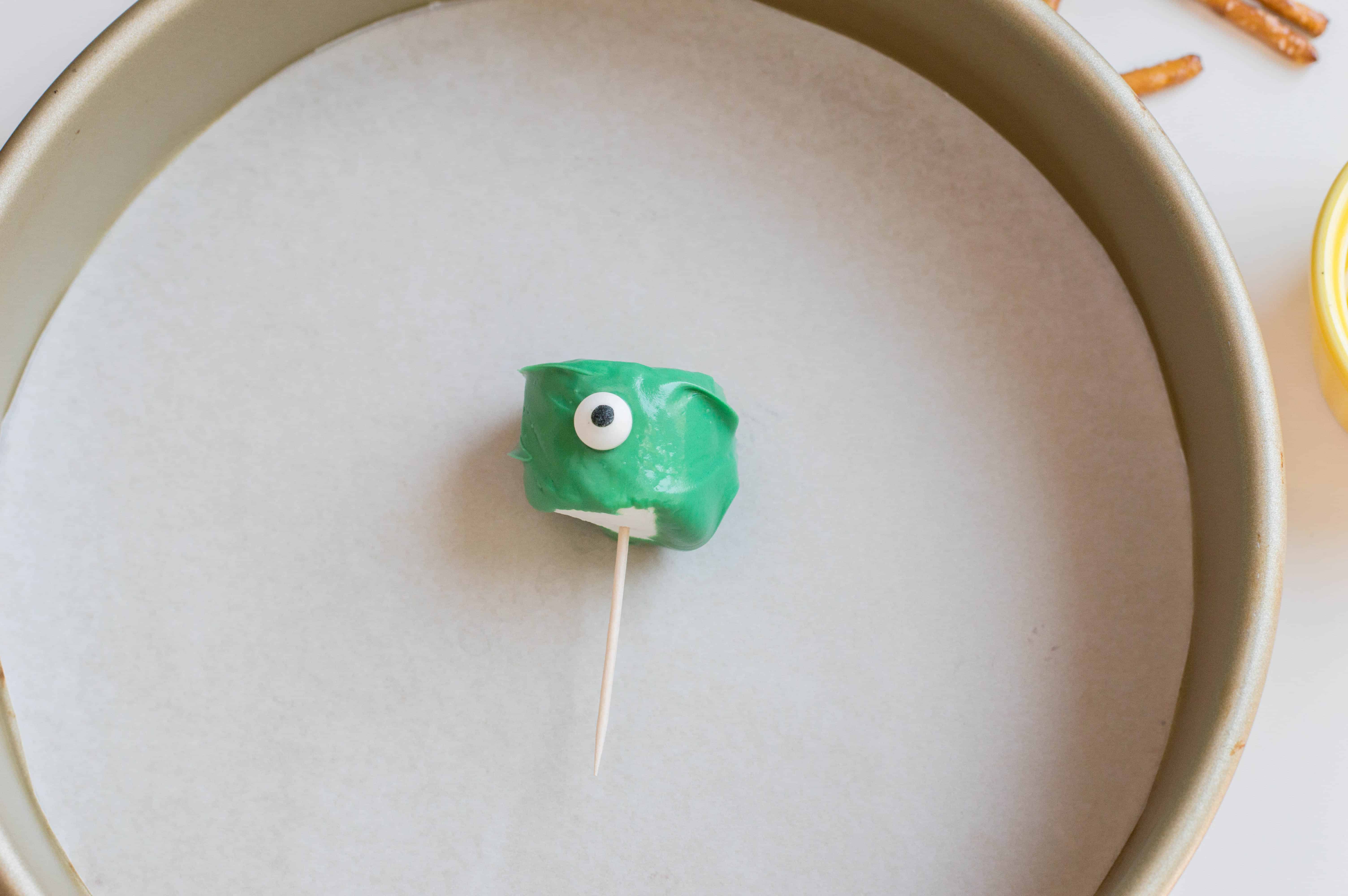 Snap off a small piece of the pretzel stick and place one on either side of the coated marshmallow.
All the marshmallows to set in the fridge for 15 to 20 minutes.
Using Wilton tip #7, use black frosting to give Frankenstein his stitched mouth.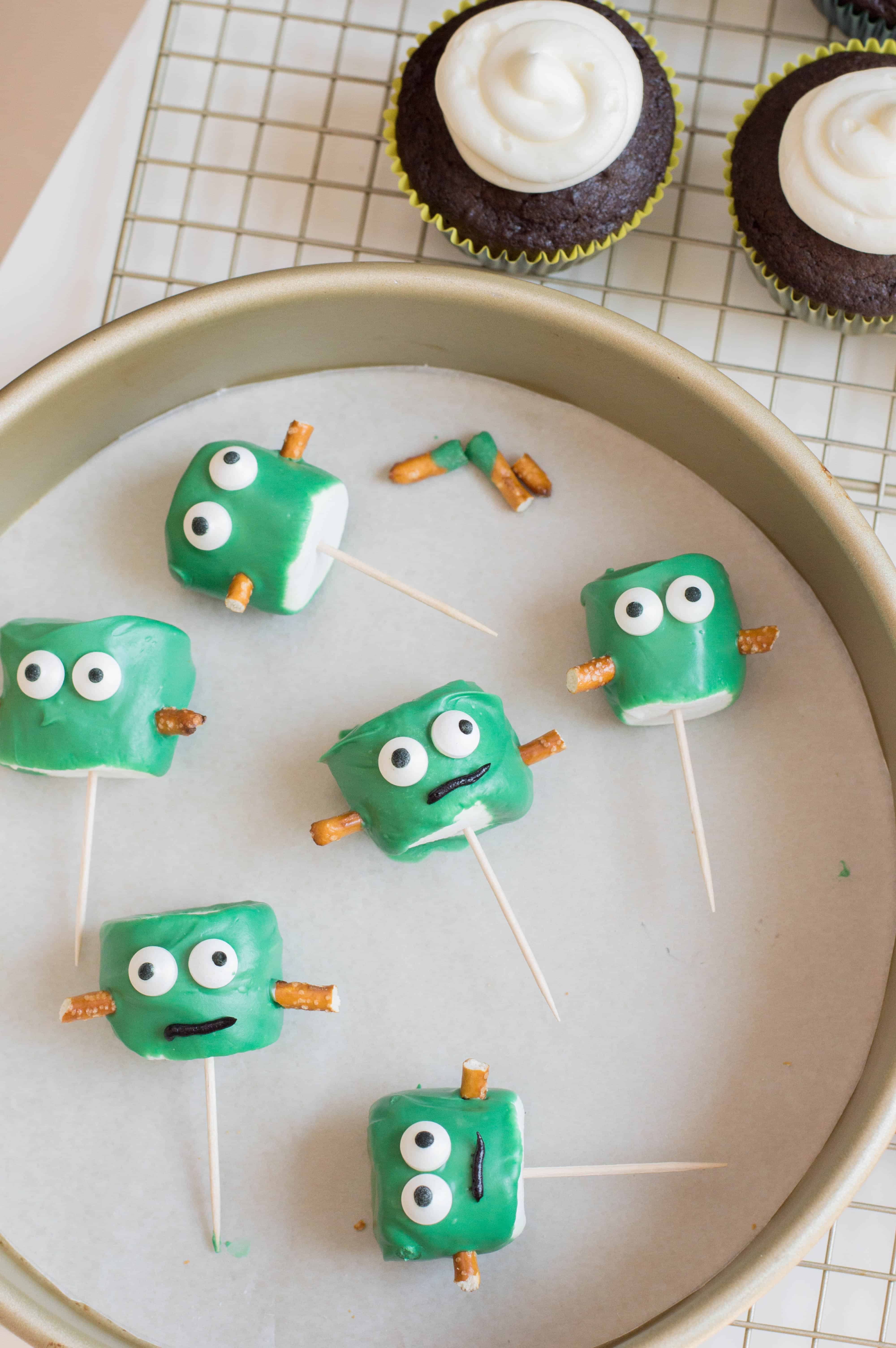 Place Frankenstein marshmallow heads on the cupcakes – one for each.
Using Wilton tip #233, use black frosting to give Frankenstein his hair.
Serve and enjoy!
These are just so adorable and cute! Don't you agree! Spooky Halloween Treats that the kids will love!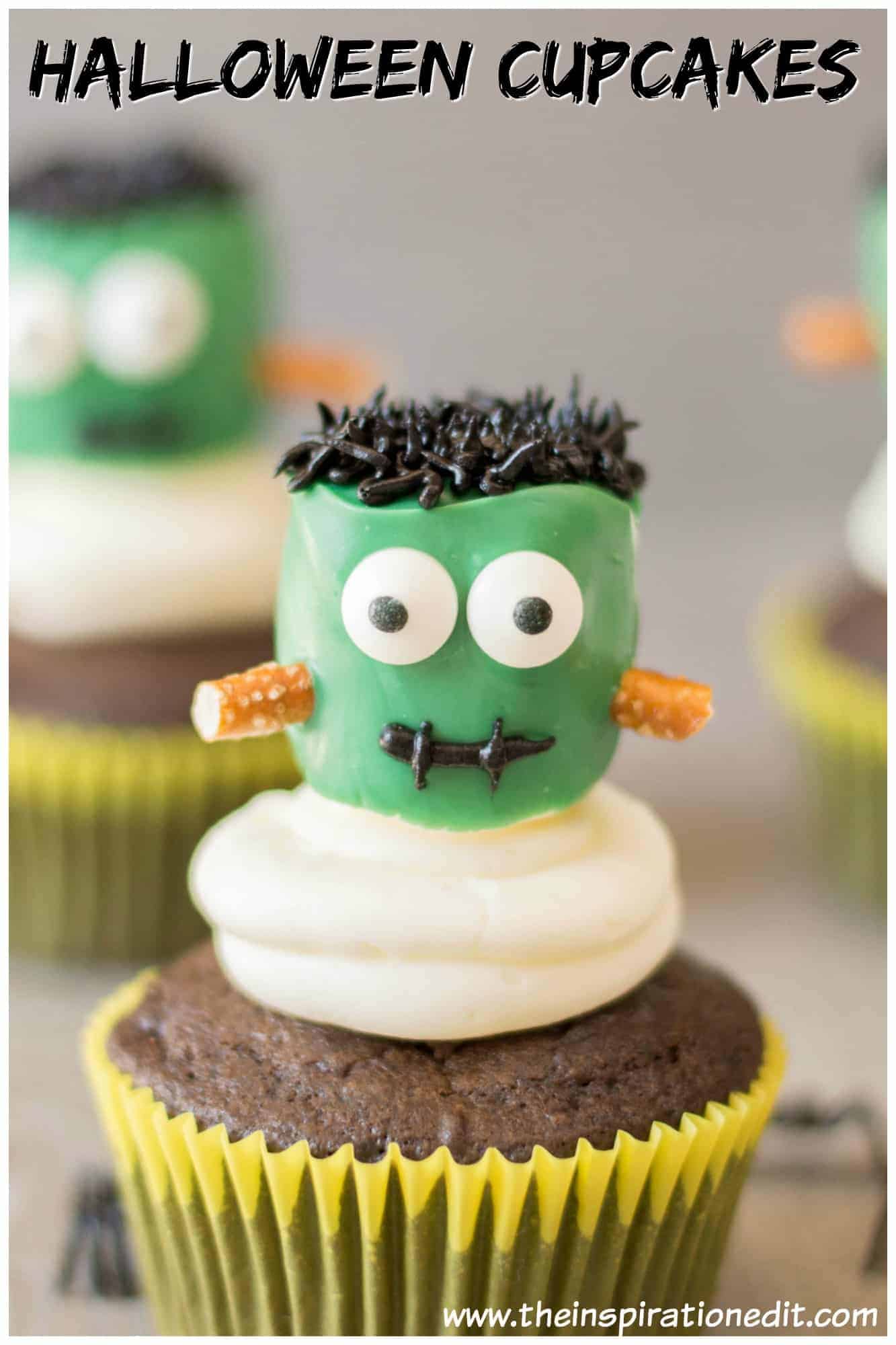 You may also love our Frankenstein Poop Emoji Cupcakes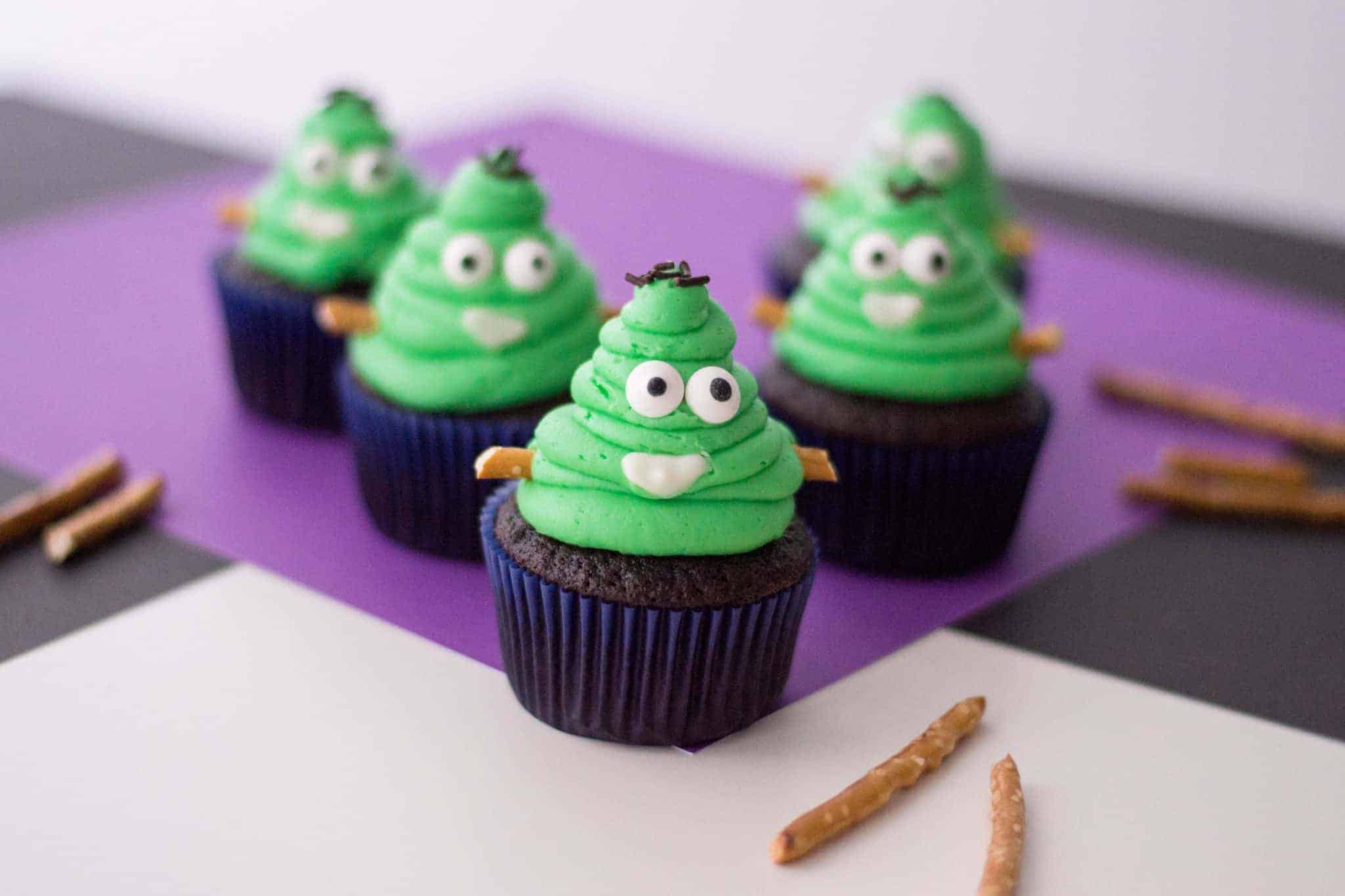 Also why not try out these super cute Frankinstein Smores – A Delicious Halloween Treat
Please pin this fantastic Frankenstein Cupcakes Recipe to your Halloween Board!