Halloween Mummy Cupcakes Tutorial
These super cute Halloween cupcakes are the perfect treat for this year's Halloween party. Seriously! These cupcakes are so super cute and easy to make and they will be a big hit with both the kids and the adults.
If you're looking for a fantastic and easy Halloween party food recipe then look no further. I am sure you will enjoy making these halloween themed cupcakes and that they will be super popular this year!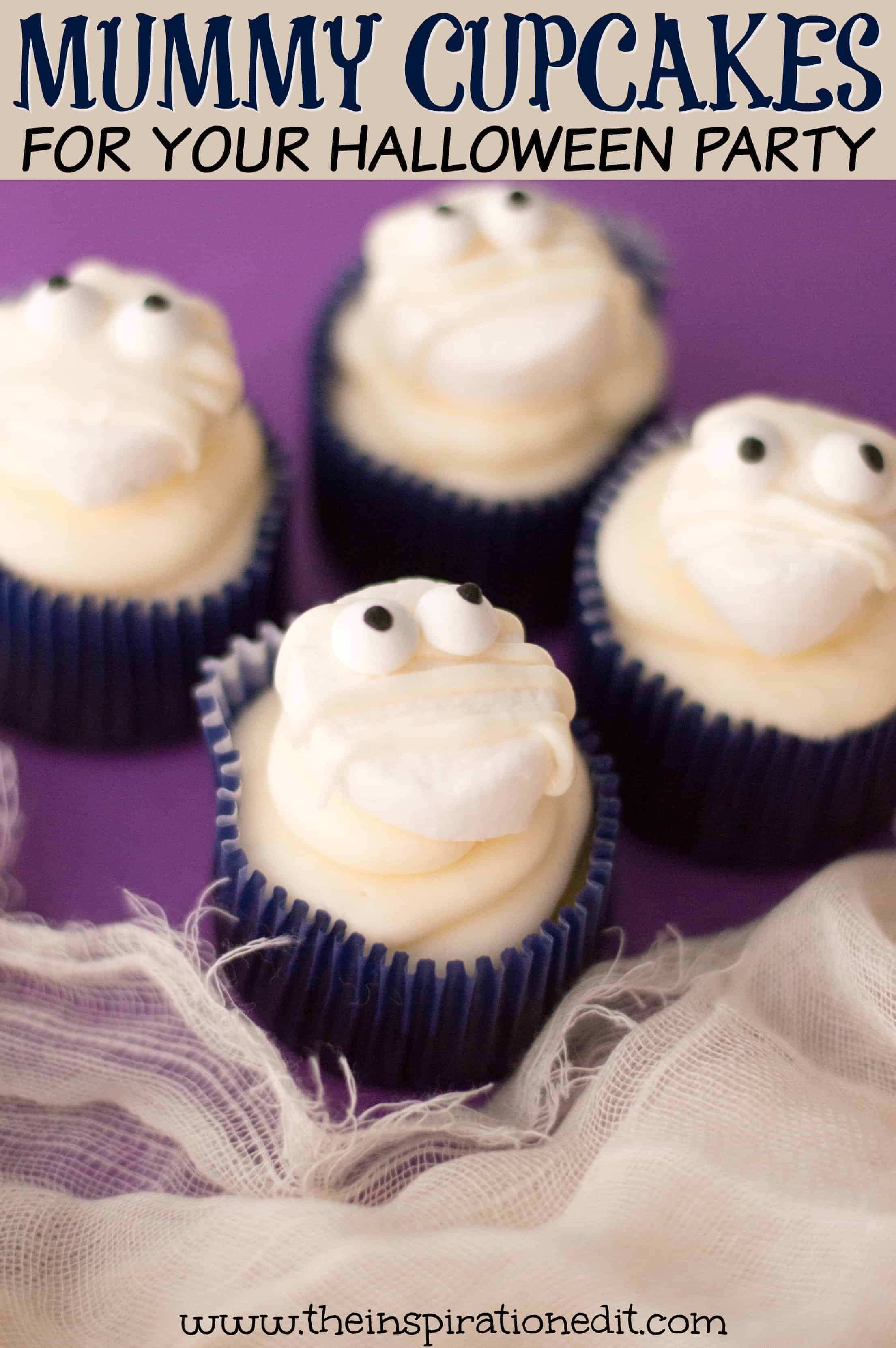 *I use affiliate links in this post. If you buy anything from my links I will earn a small commission*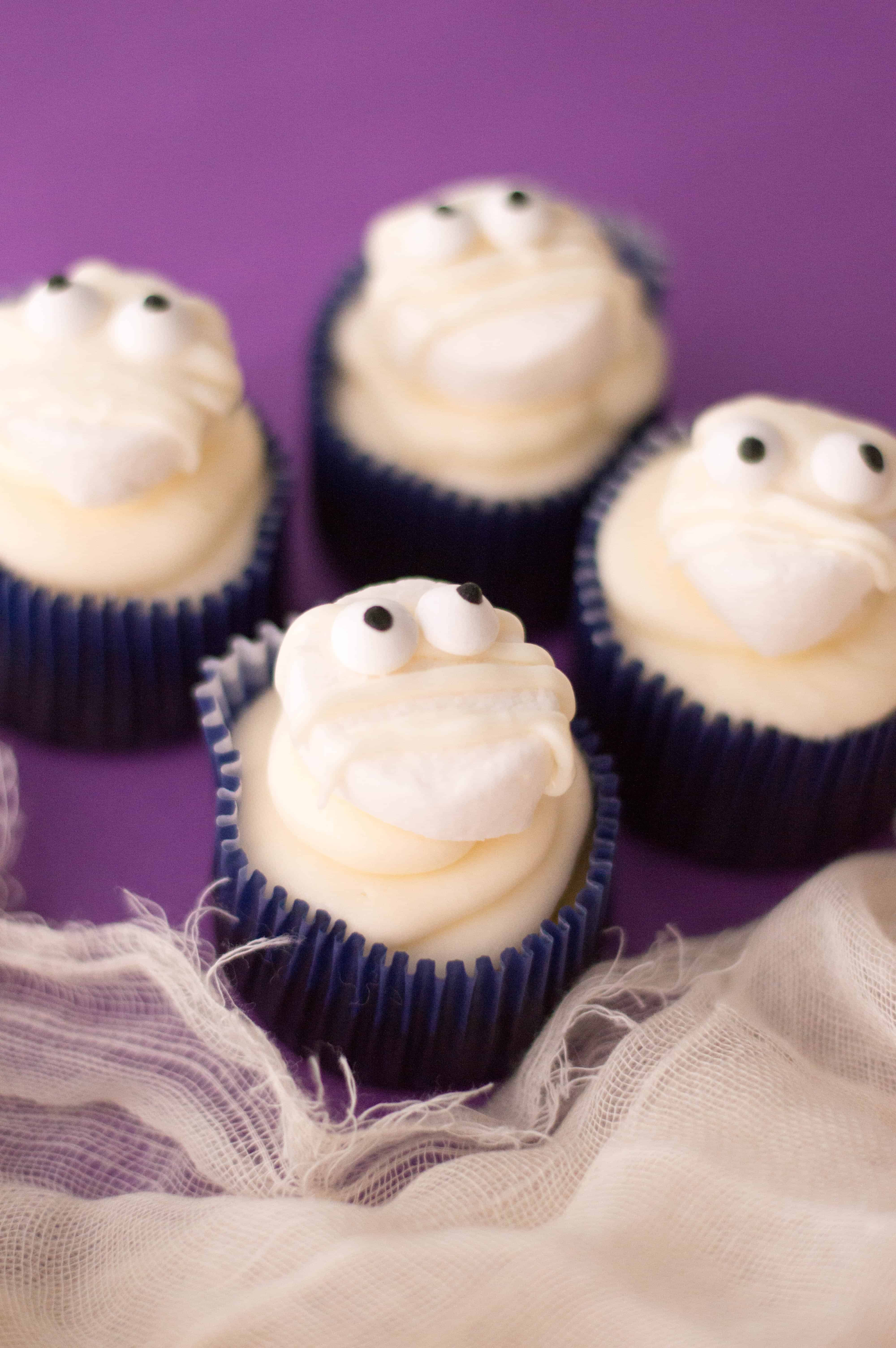 Ingredients Needed For These Halloween Mummy Treats
12 vanilla cupcakes

6 marshmallows

½ cup white candy melts

½ tsp coconut oil

24 candy eyes

1 stick butter, softened

2 cups confectioners' sugar

2-3 tbsp milk
How To Make Easy Mummy Cupcakes For Halloween
Yields: 12 decorated cupcakes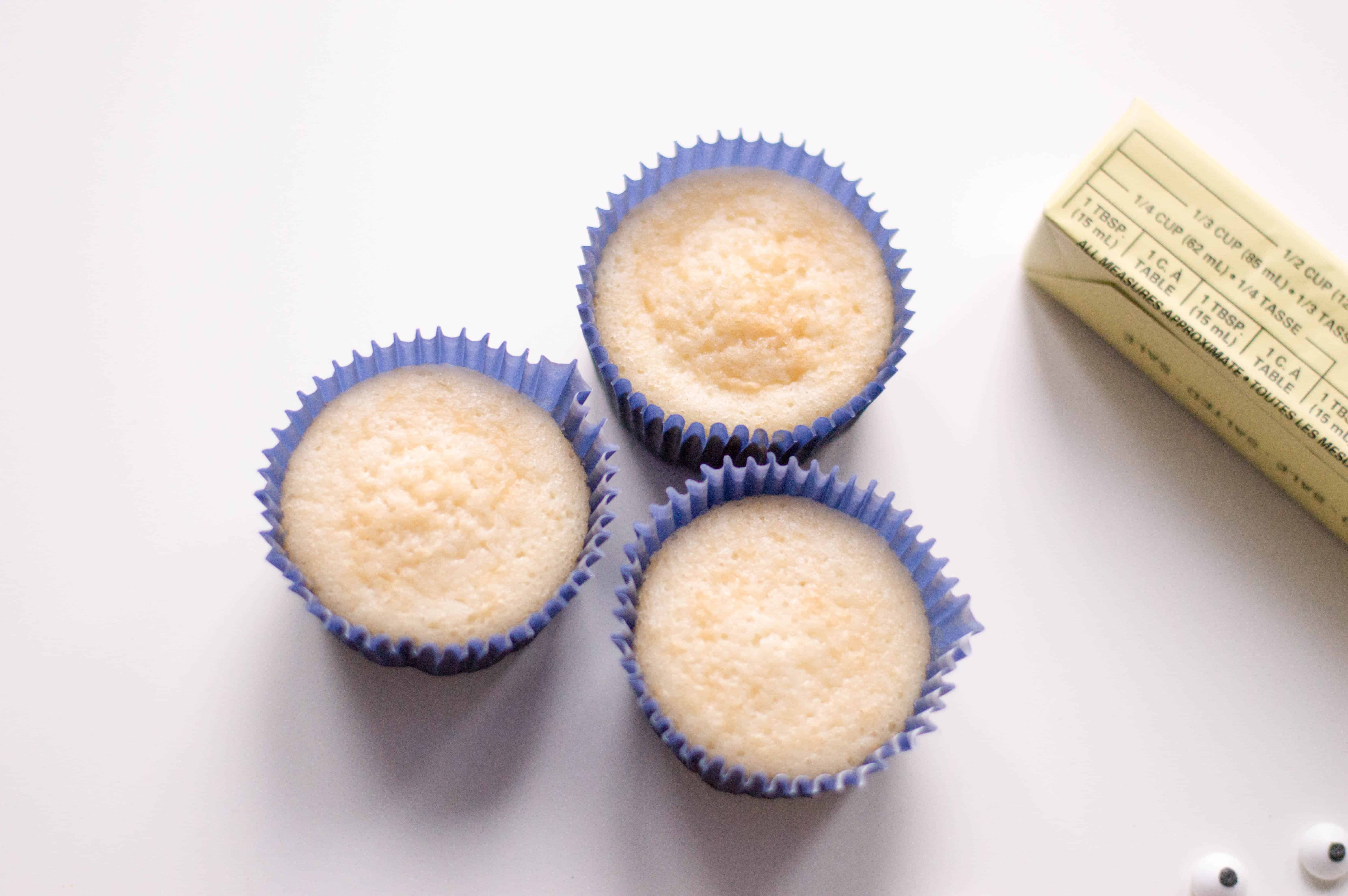 Allow cupcakes to cool and start the decorating process: cut marshmallows in half and set on a working surface lined with wax paper
In a microwave-safe bowl, microwave candy melts and coconut oil in 30-second intervals
Place melted candy in a sandwich bag and cut off a small slit in one corner. Put lines of candy melts on the surface of your marshmallow halves and then place two eyes on each one.
With an electric mixer, mix together butter, confectioners' sugar and milk on medium speed and gradually increase to high. Once the ingredients are well-combined, place in piping bag and frost each cupcake.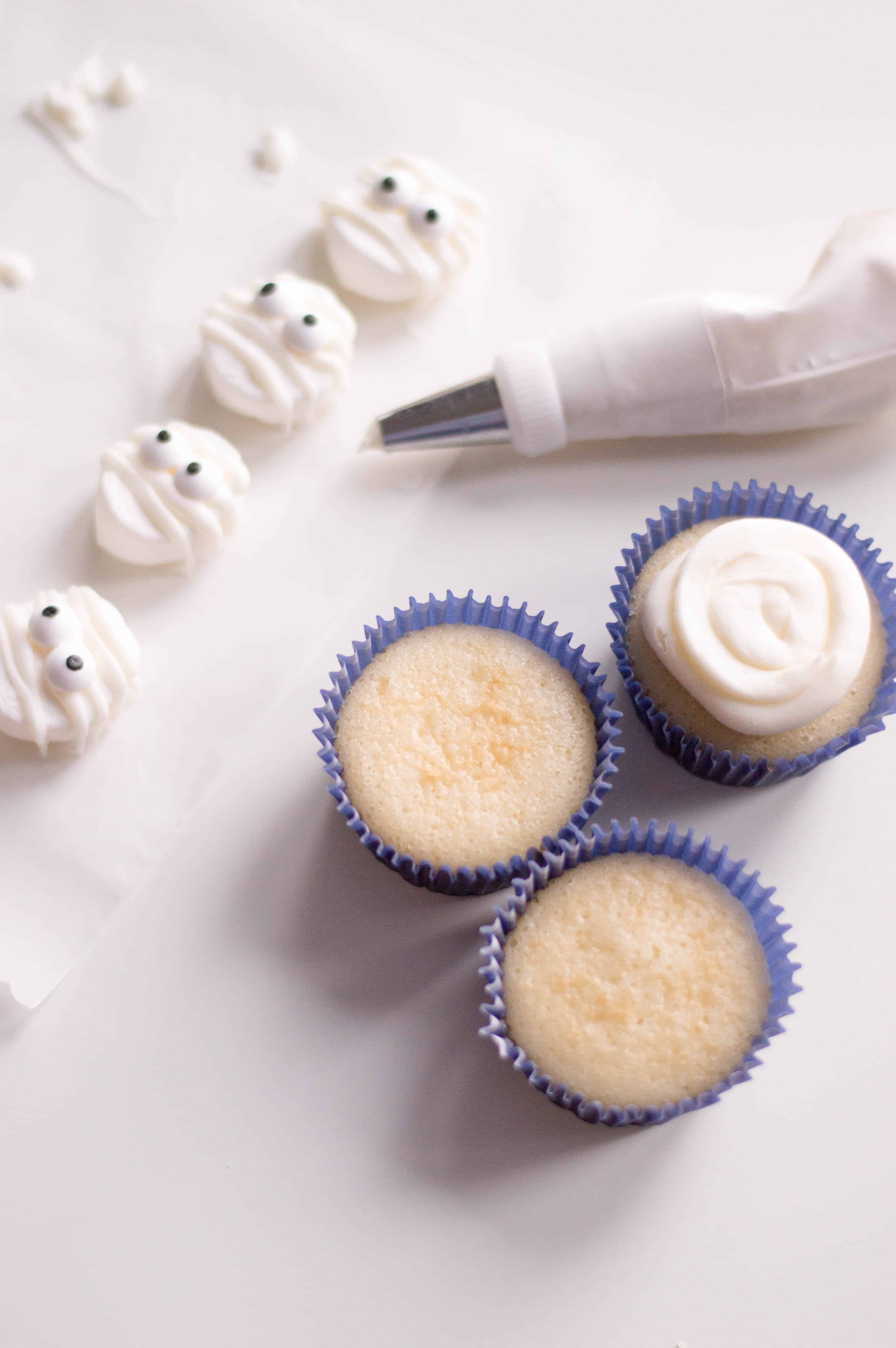 Place your mummy on each cupcake and enjoy! Happy Halloween!
These is a super cute Halloween Party Food Idea and I'm sure both kids and adults will love these Mummy cupcakes.
Check out the following Halloween themed party cupcakes:
Please pin these Halloween Cupcakes!