One of the things we lack in society today is creativity. You can grab an Easter egg dying kit from the store and follow the simple directions, or you can get a little more creative with your egg dying. Not only are Easter eggs dyed with rice much less messy, but they allow little ones the opportunity to use their creativity when decorating their eggs.
Using rice to decorate your eggs is also a great sensory station for little ones. Those who have sensory issues, Autism, or another disability will love this sensory idea as well!
*I use affiliate links in this post. If you buy anything from my links I will earn a small commission*
What's Needed
1 Dozen hard boiled Eggs

6 Cups White Rice

Food Coloring (6 assorted colors)
Easter Eggs Dyed with Rice Directions
Place one cup of rice into each bag and add 7-8 drops of food coloring into each one.
Close bag and squish the rice around so all the color mixes in well.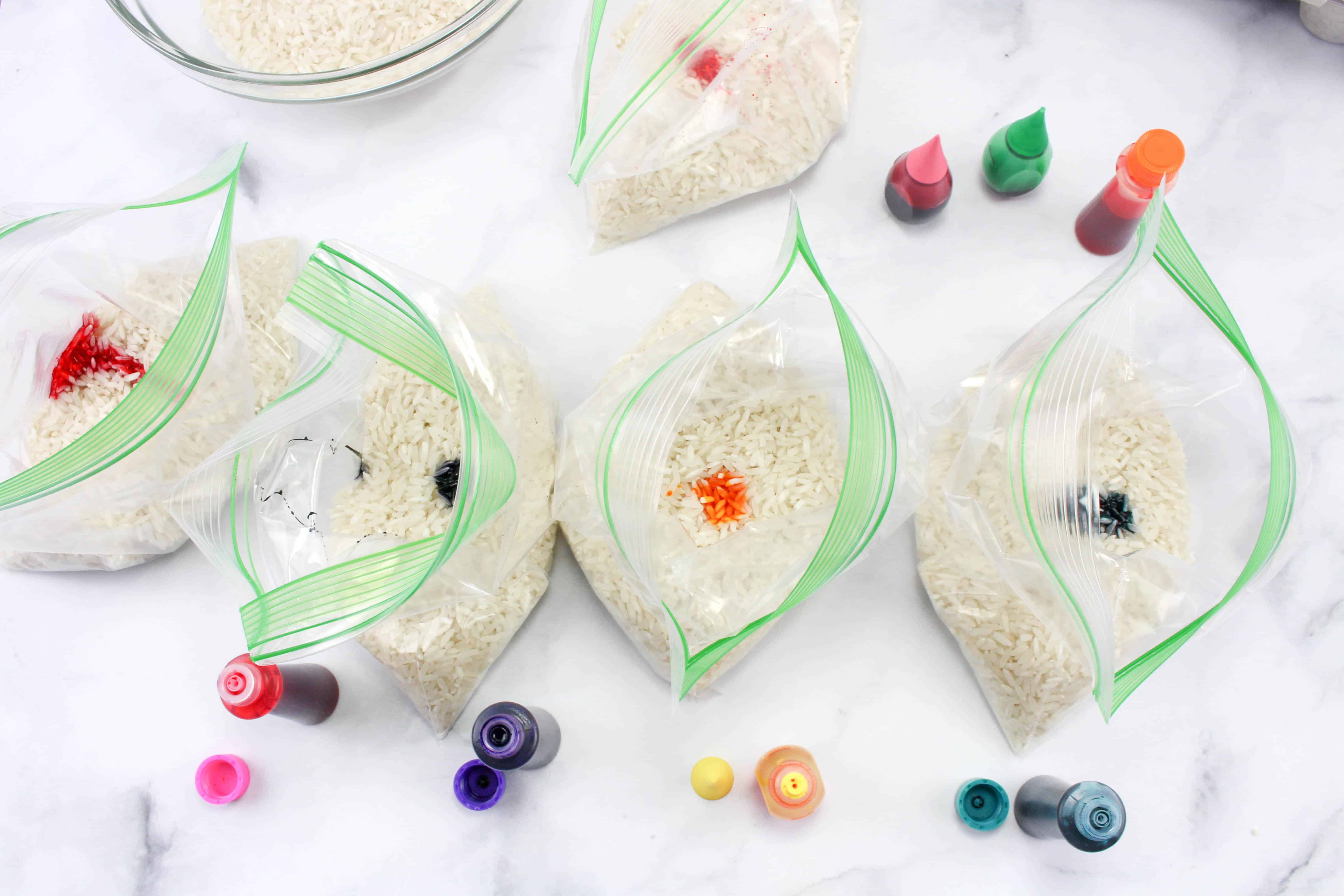 Now the rice is colored you are ready to begin dying your eggs.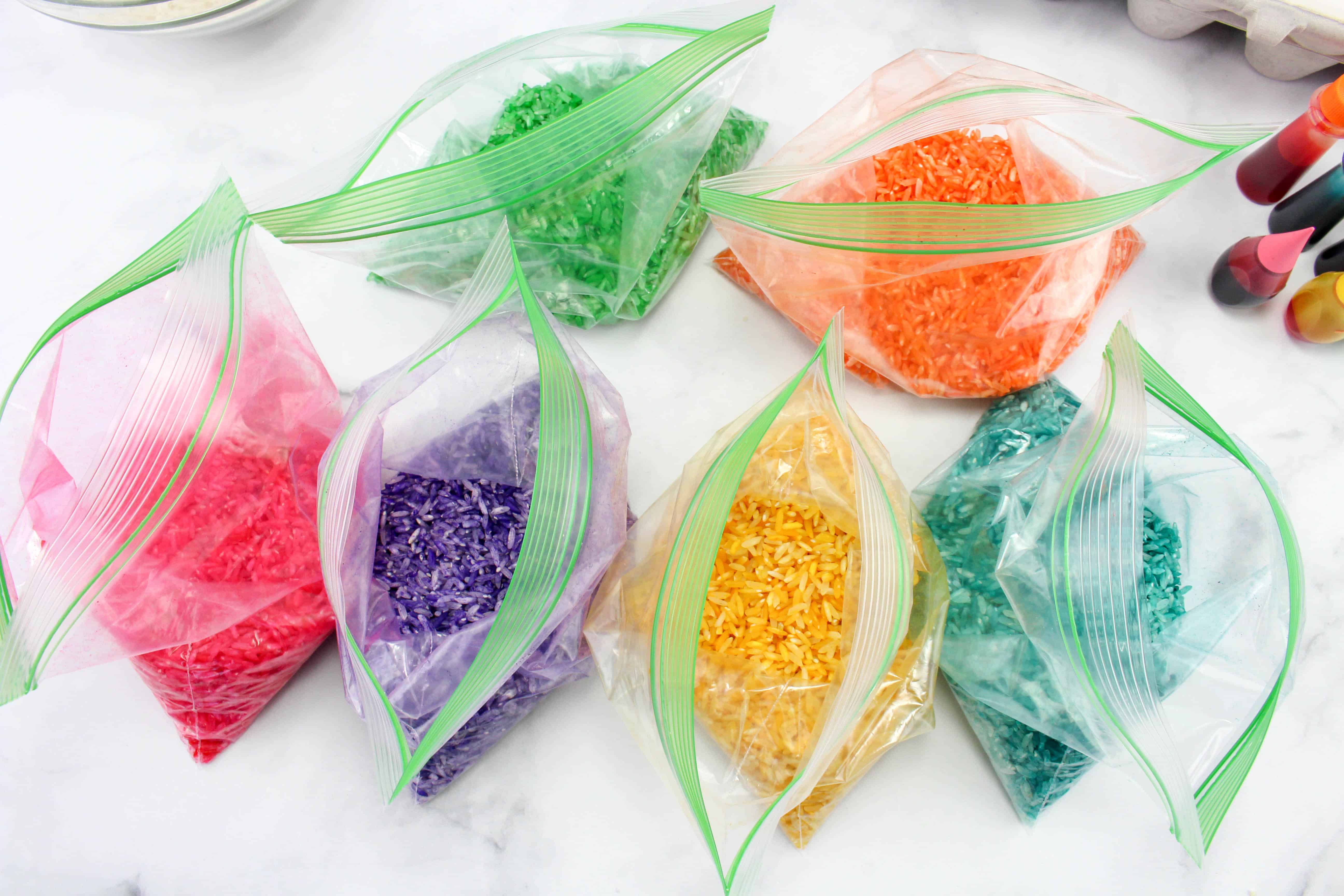 Open up and place 1 hard boiled egg inside each bag.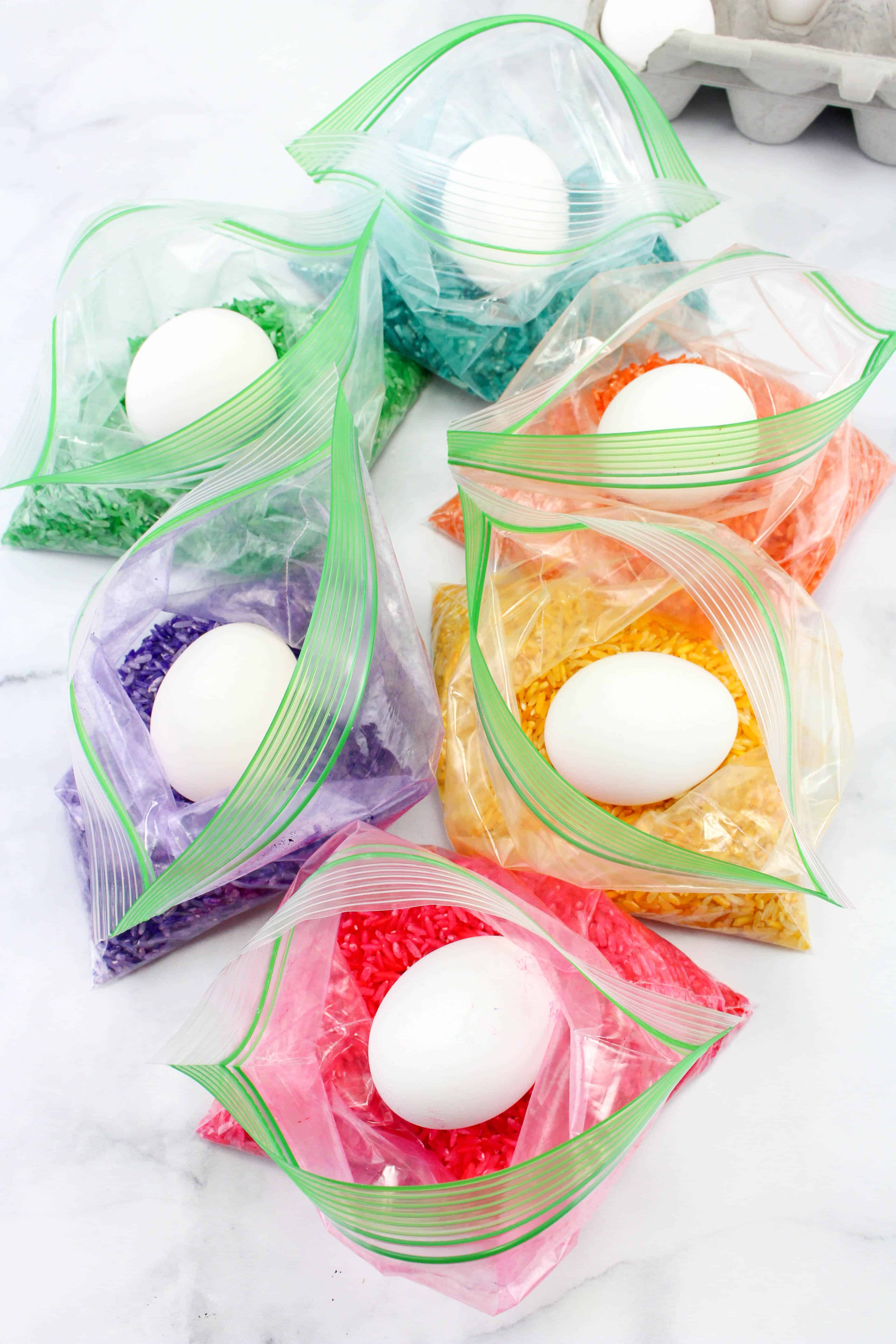 Close bag and shake the bag around until you have your desired color.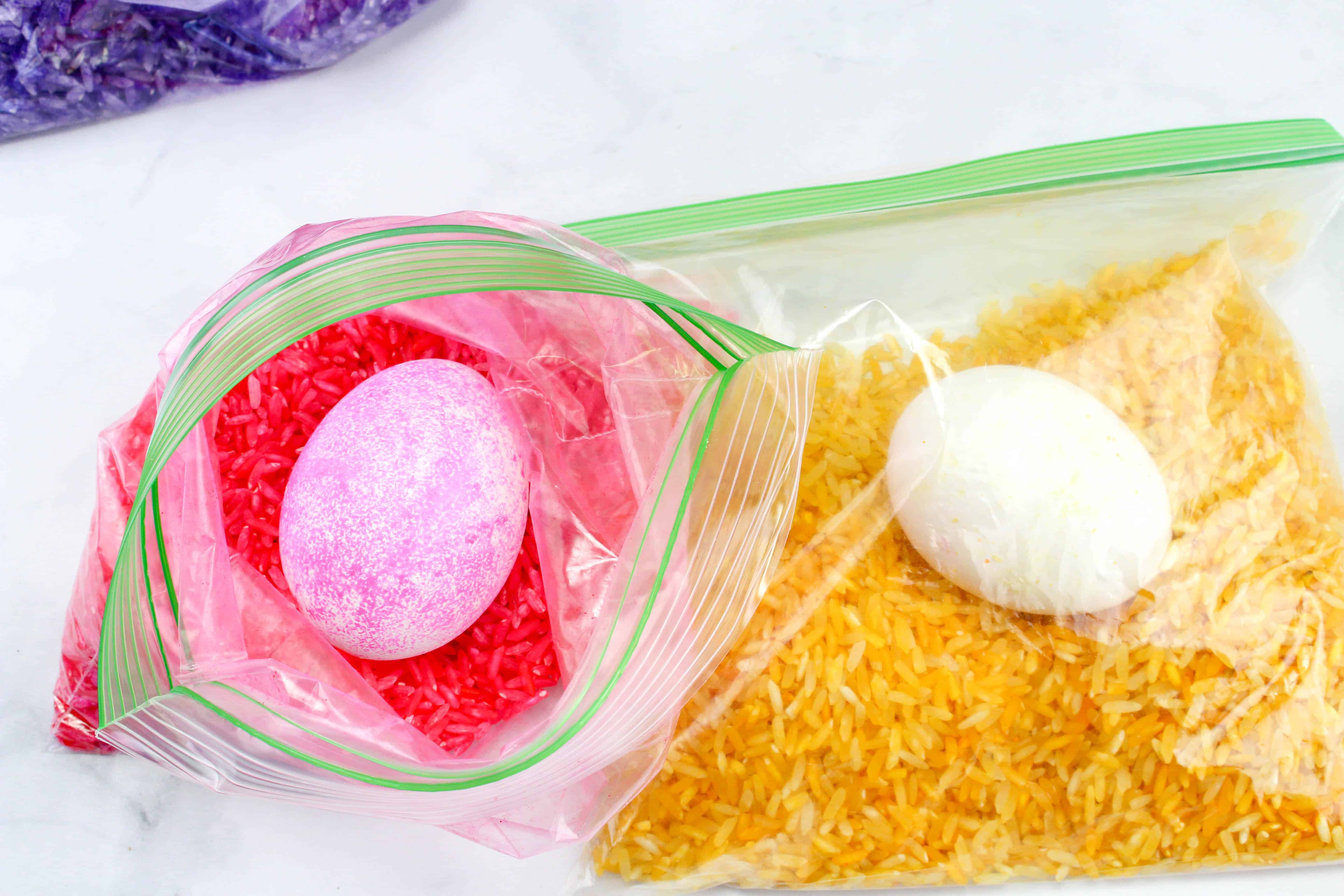 Repeat step 2 until all the eggs are colored.
Have fun mixing two or three colors or make a fun rainbow egg with all the colors.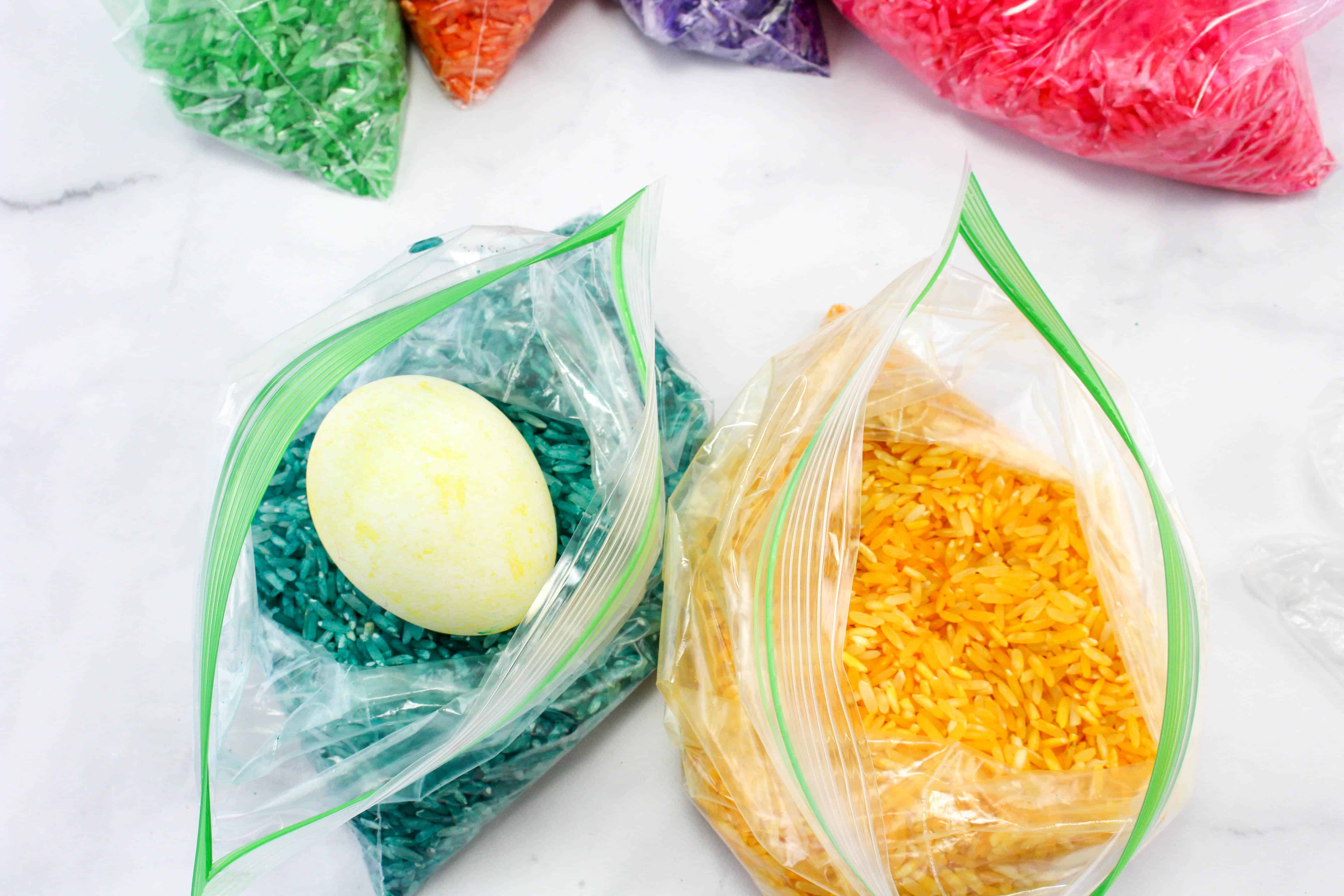 Place back in carton or on paper towels to dry and store in refrigerator.
Your eggs are now ready to display!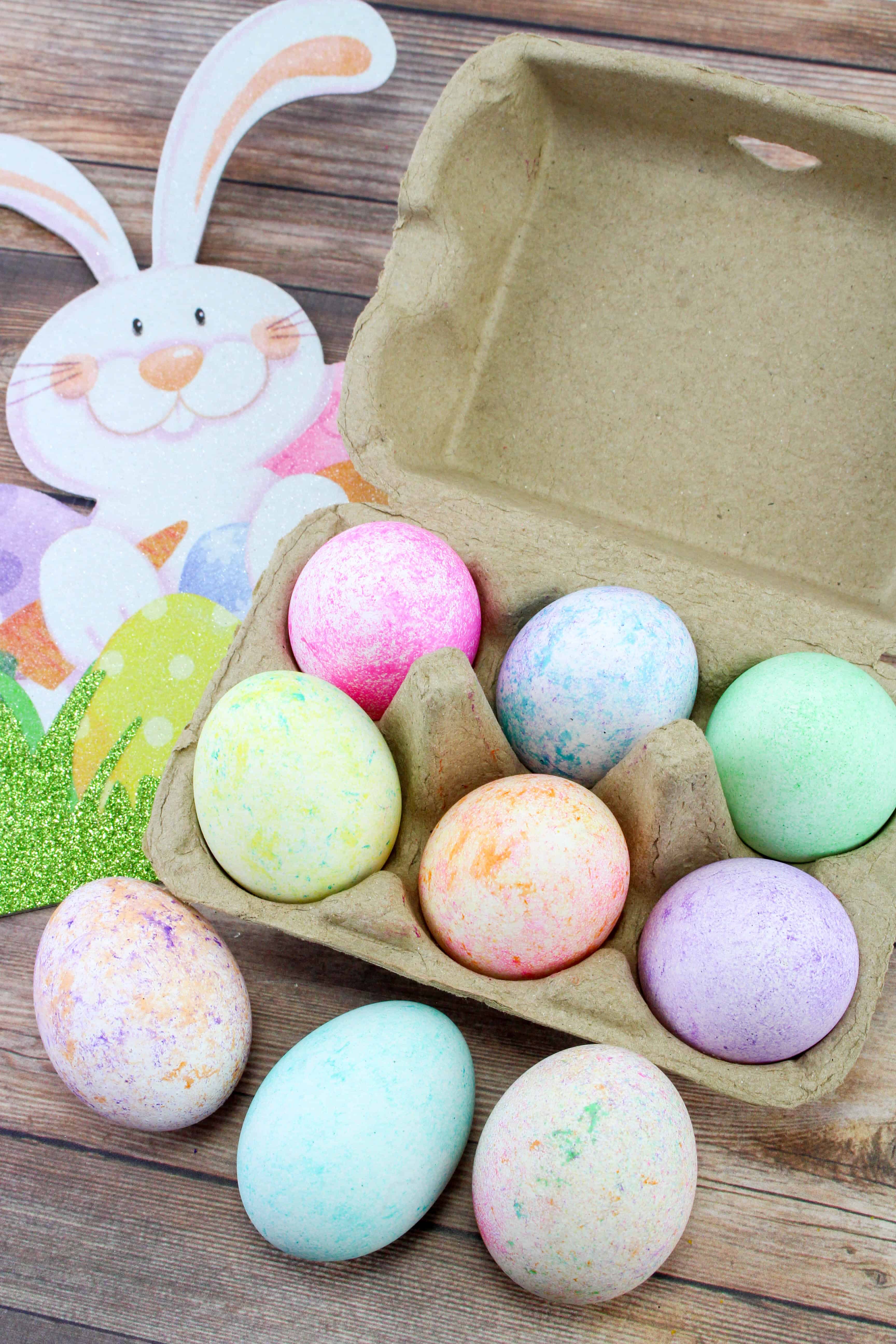 I think these are fabulous easter eggs! What do you think?
Busy right now? Please pin these for later! Pinning supports my blog and allows me to share more fantastic content.
More Ideas You Will Like
If you liked this creative egg decorating idea, you may like some of our other Easter crafts for kids. Check them out, below: