DIY Rabbit And Chick Easter Eggs
Today on The Inspiration Edit we have some super cute DIY Rabbit and Chick Easter Eggs which I know you are going to love. Well I sure love them. They are super cute and simple to make and come with a printable template for the wings and feet. Enjoy.
Oh I'm so egg-cited to share these with you! Seriously… They are super funky and I love them!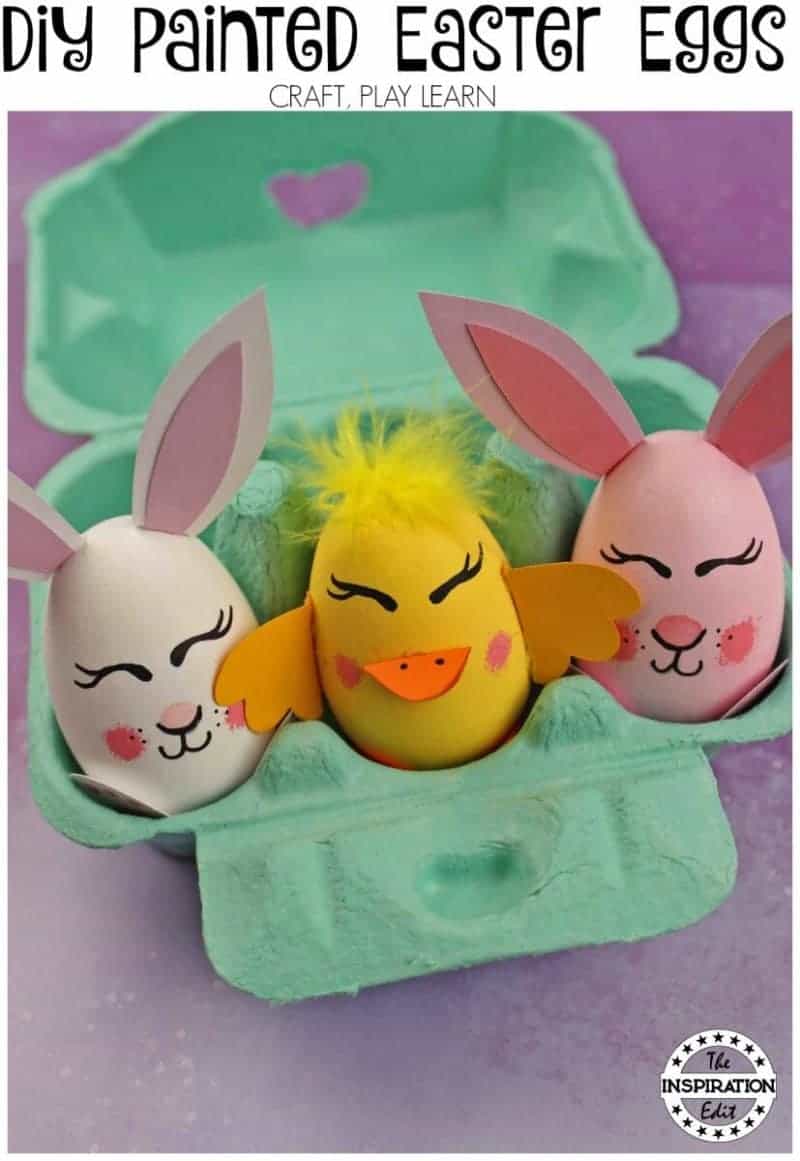 *I use affiliate links in this post. If you buy anything from my links I will earn a small commission*
Supplies Needed For Your Easter Eggs
Wooden or Paper Mache Eggs
Acrylic Paint
Paintbrush
Cardstock
Glue
Hot Glue
Pencil
Black Paint Pen or Permanent Marker
Scissors
Feathers
Darice 6-Piece Paper Mache Eggs, 2.5-Inch

Apple Barrel Acrylic Paint Set, 18 Piece (2-Ounce), PROMOABI Best Selling Colors I

Xubox Pointed-Round Paintbrush Set, 10 Pieces Round Pointed Tip Nylon Hair Artist Detail Paint Brushes Set for Fine Detailing & Art Painting, Acrylic Watercolor Oil, Nail Art, Miniature Painting, Blue

How To Make These Easter Egg Crafts
Paint the wooden eggs. You will need to give each egg 2-3 coats of paint. Allow the paint to dry completely.

Download the template and print out. Cut the template out and trace onto cardstock.
Cut each piece out. Glue the pieces of the ears together.
Glue the wings onto the chicks. Glue a tuft of feathers onto their heads. Fold the beak in half and glue onto the chicks.
Glue the ears on top of the bunnies. Dip your pinky finger into pink paint and add rosy cheeks to the chicks and bunnies.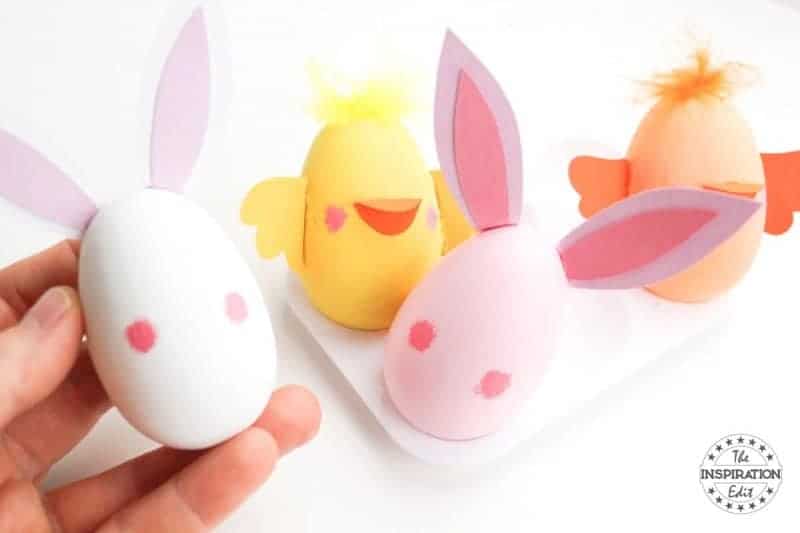 Use a pencil to draw eyes onto the chicks and bunnies.
Once you are satisfied with how they look, trace over them with a black paint pen or black marker.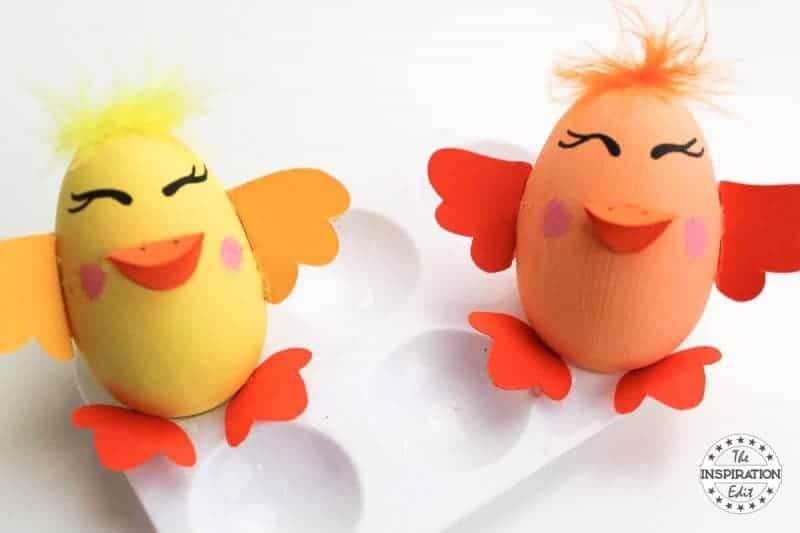 Draw a mouth and whisker spots onto the bunnies and add dots on top of the chick's beaks.
Glue the chick's feet onto the bottom of the eggs. 
Dip your pinky finger into paint to add pads to the bottom of the bunnies feet.
Glue the bunny's feet onto the bottom of the eggs.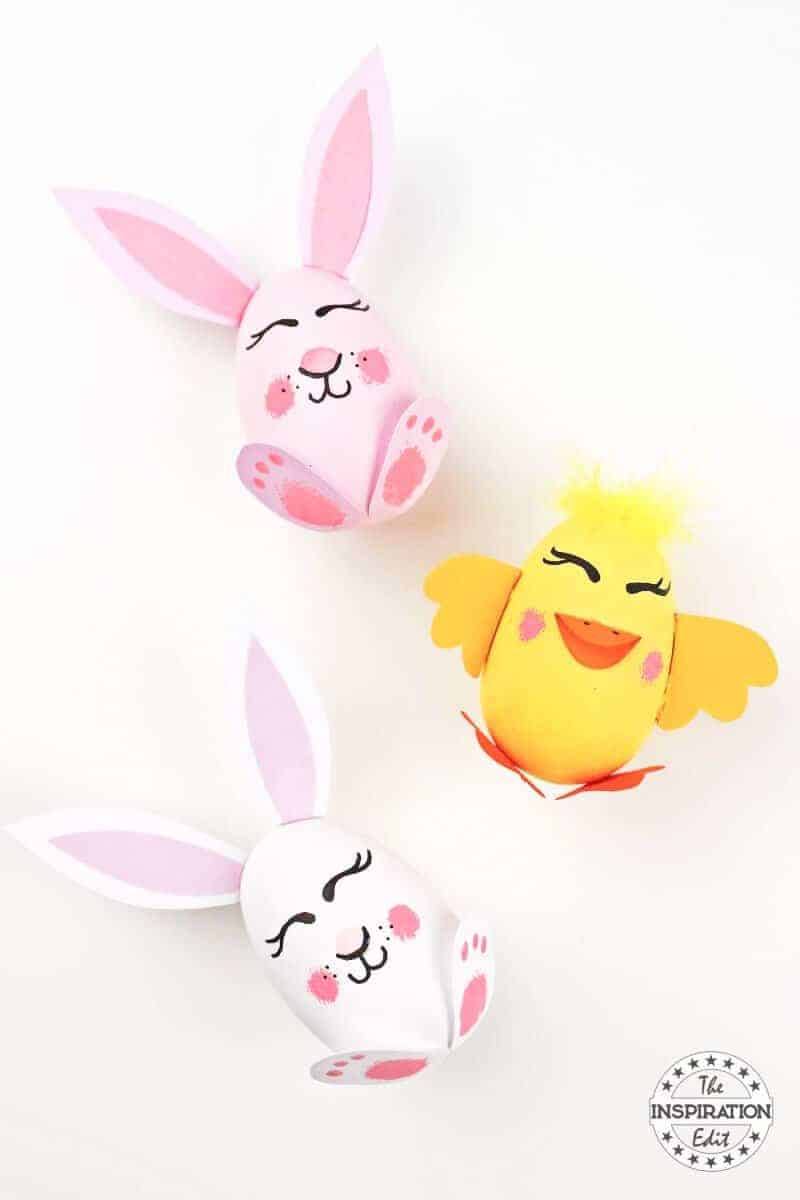 Your eggs are finished!
Enjoy!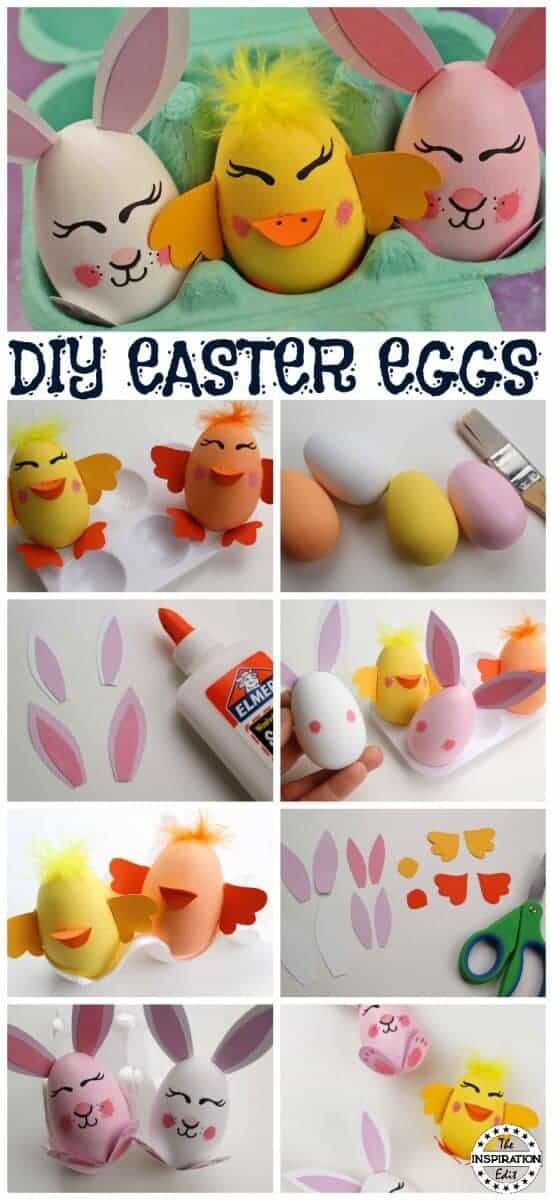 I absolutely love these eggs and it's so egg-citing!
Download Your Egg Templates Here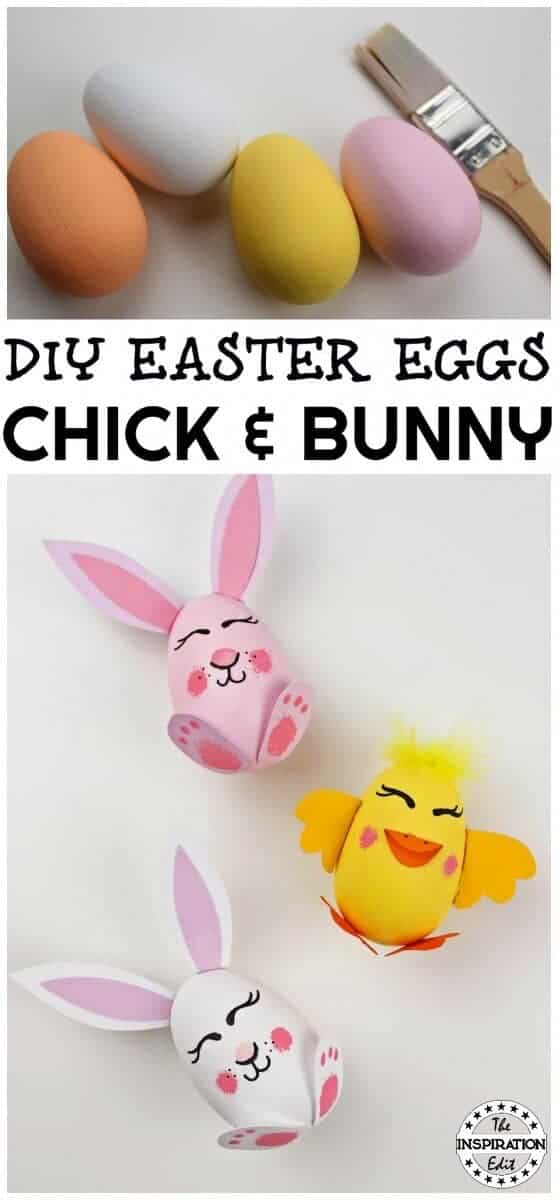 Check Out More Fun Kids Craft Ideas Here
ColorBok 61308C Smooth Cardstock Paper Pad Bright, 12

Elmer's E304 Glue (2 Piece)

Blusmart Mini Hot Glue Gun with 25 Pieces Melt Glue Sticks, 20 Watts Blue High Temperature Glue Gun for DIY Craft Projects and Repair Kit