Funky Easter Chick Eggs Craft For Kids
Today we have another fantastic Easter craft to share here on The Inspiration Edit. These funky Easter chicks are really cute, a fun idea for little ones and I love how they are made with different colours. You can get really creative with the kids choosing any colour and they the idea is simple, easy and super fun! Enjoy.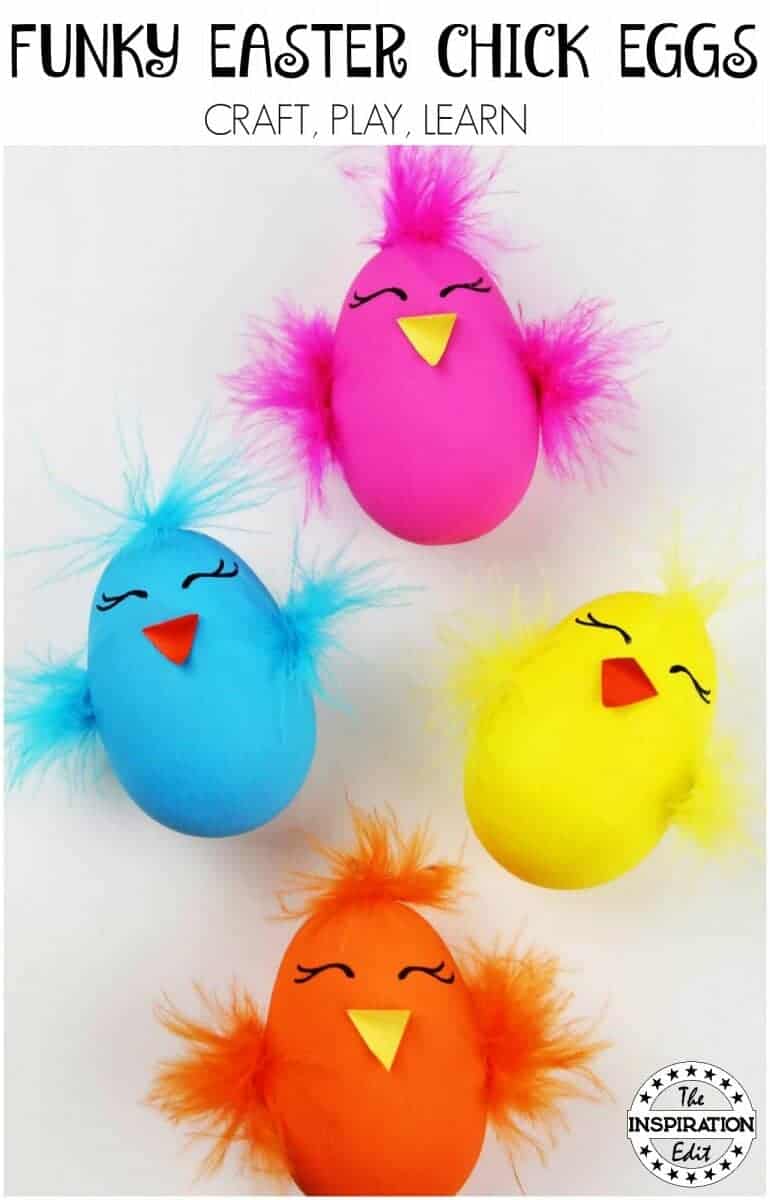 *I use affiliate links in this post. If you buy anything from my links I will earn a small commission*
What You Will Need For This Easter Egg Craft

Unpainted Wooden Eggs – For Easter, Crafts, and Displays – 2-1/2

Colorful Goose Feathers 100pcs/pack/ (10pcs X10colors) (4–6 inch)

Jack Richeson PlayColor Solid Poster Paints, 6 Florescent Colors

Let's Make This Fun Chicken Egg Craft
Paint the wooden eggs. You will need to give each egg 2-3 coats of paint. Allow the paint to dry completely.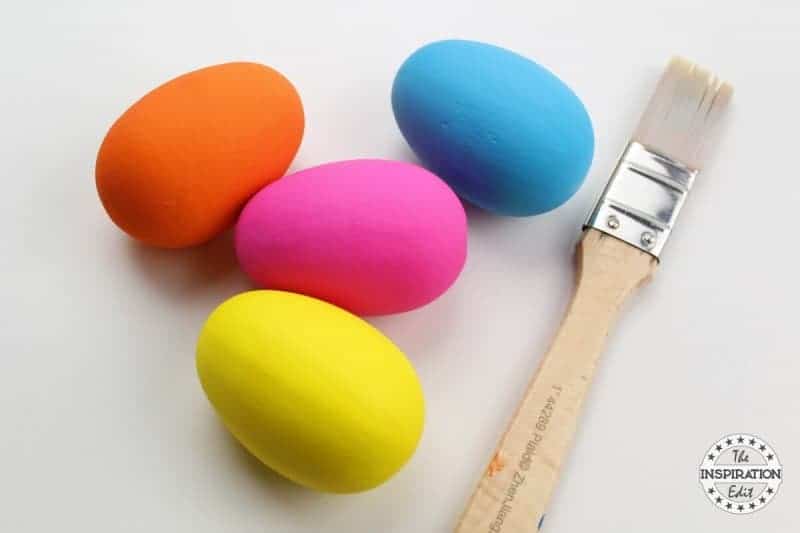 Cut small bits of feathers and glue onto the side of each egg and onto the top of the egg.
Keep adding more feathers until you are satisfied with how full the wings appear.
You can also glue a whole feather onto the side and it'd be just as cute!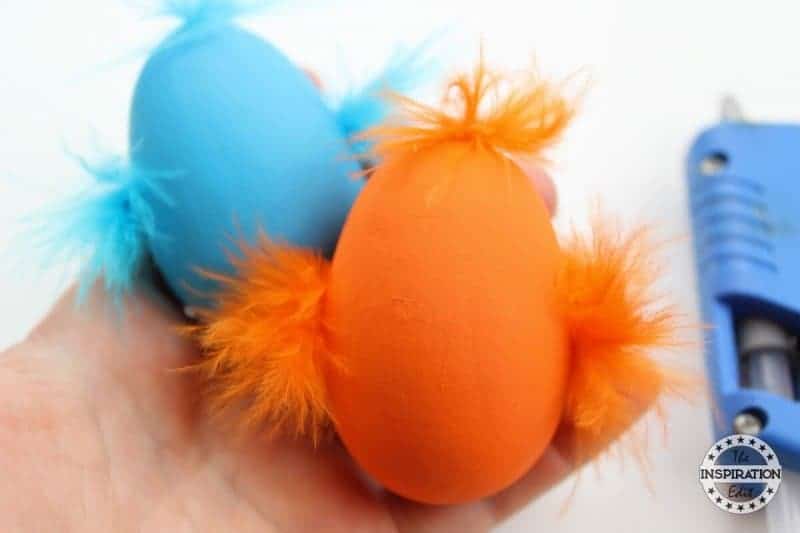 Use a pencil to draw eyes onto the eggs.
When you are satisfied with how the eyes look, trace over them with a black paint pen or permanent marker.
Cut a small diamond shape from orange or yellow cardstock.
Fold the diamond in half and glue onto the bird's face.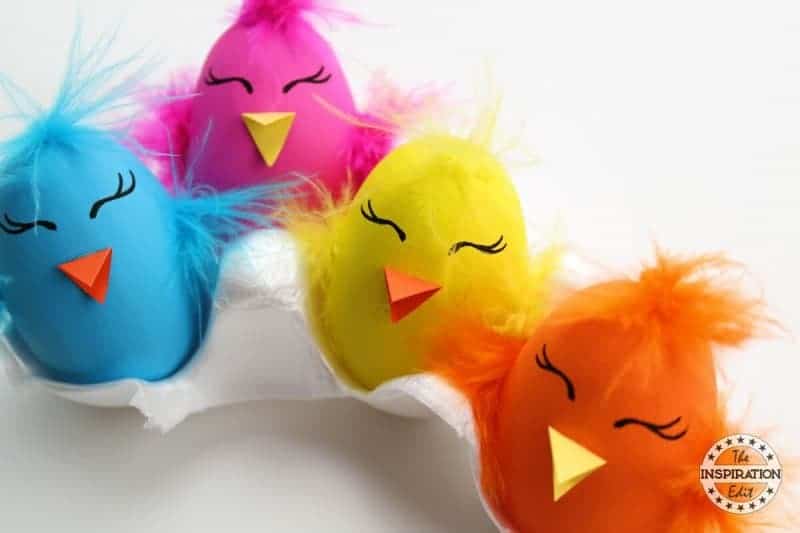 Your eggs are finished!
You May Also like the following Easter Craft Ideas:
Simple Bunny Carrot Sewing Project
Uni Posca Paint Marker Pen, Fine Point, Set of 7 Natural Color (PC-3M 7C)

Neenah Creative Collection Classics Specialty Cardstock Starter Kit, 8.5 X 11 Inches, 72 Count (46407-01)

Ancefine Non-Woven Fabric Children's Smock Artist Panting Aprons ,6 Color,12-Pack

Please Pin This Easter Craft