Are you looking for a cute craft to do with your kiddos this Christmas? I love doing crafts with my kiddos, but I also love when I can keep them for years to come. This DIY Penguin Decoration can be used as a decoration or ornament year after year.
The best part about this craft is that when your kids get older, they already have an ornament or decoration to take to their new place. My mom loved to make these with us, and when we moved out on our own, we were able to take a whole box of ornaments and decorations with us. Which, trust me, as a poor college student, it was nice to have the same magical Christmas while not having to pay for anything.
*I use affiliate links in this post. If you buy anything from my links I will earn a small commission*
Supplies Needed
Wooden slice
White base paint
Pencil
Black, Red, Orange, Pink, Grey, Green paint
Paint brush
Glitter bow ties
Glue gun and glue
Christmas or festive ribbon
black Posca paint pen
How to make DIY Penguin Christmas Decorations
Begin by placing your wooden slices onto your surface. Paint your wooden slice using the white paint.
Leave a perimeter around the outside of the paint area for a rustic wooden effect.
Set your wooden slices aside to dry.
Next draw your Penguin character onto the wooden slice.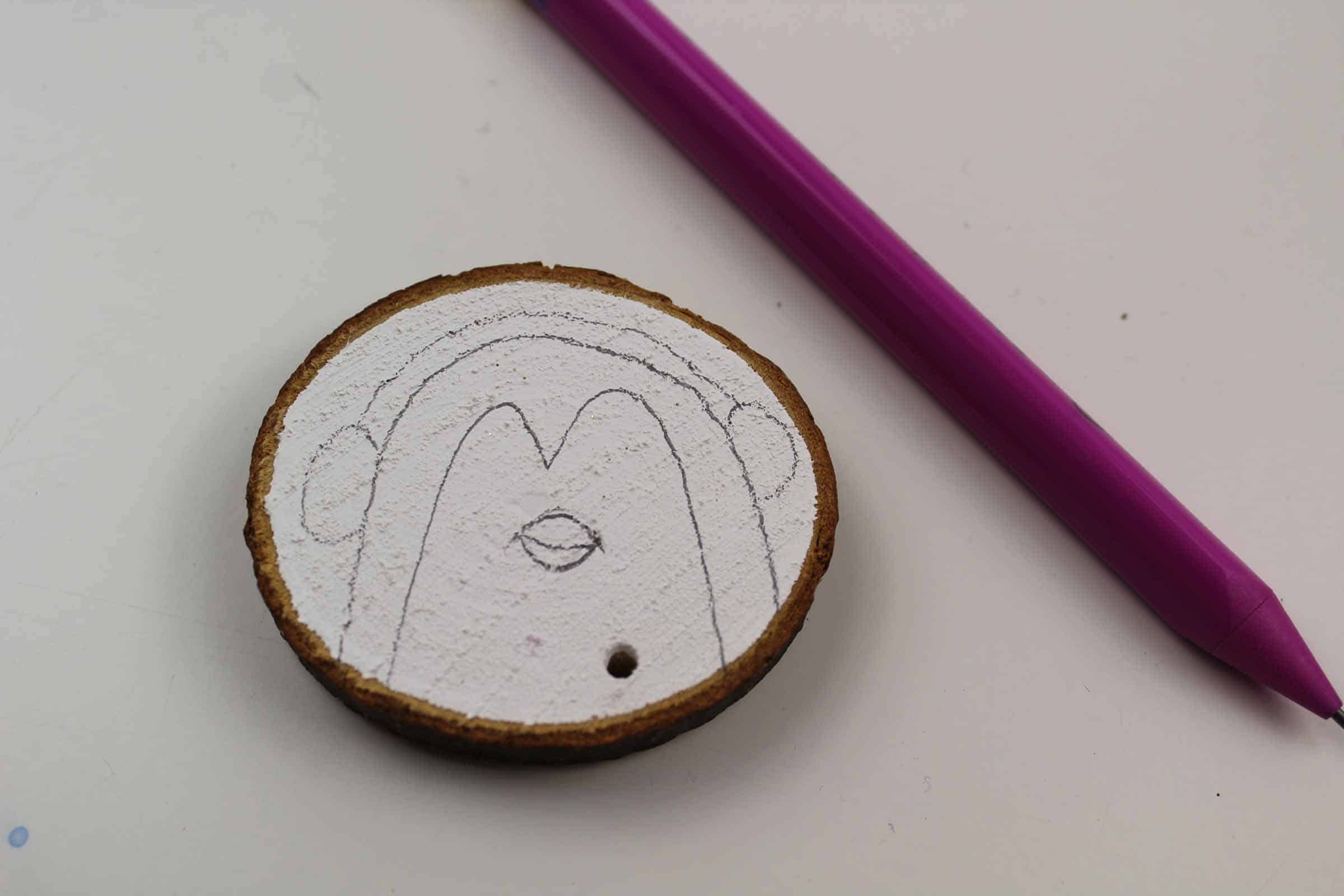 Using paints of Posca paint pens, (whichever you prefer) paint the different features onto your Penguin decoration.
Once the paint has dried on your DIY Penguin Decoration, you can outline the mouth, and ear muffs with a black Posca paint pen. You can also go freestyle with a paint brush but I prefer a paint pen for the fine detail.
Draw on the eyes and use pink paint to add rosy pink cheeks.
The final step is to glue on the glitter bow tie using your glue gun followed by the festive ribbon.
Your Penguin decoration is now ready to hang and will look pretty amazing among the other decorations on your tree.
If you want to go all rustic, we have lots of fun rustic wooden Christmas decoration tutorials here on The Inspiration Edit including a fantastic Wooden Slice Doe Ornament. It's super cute why not take a look!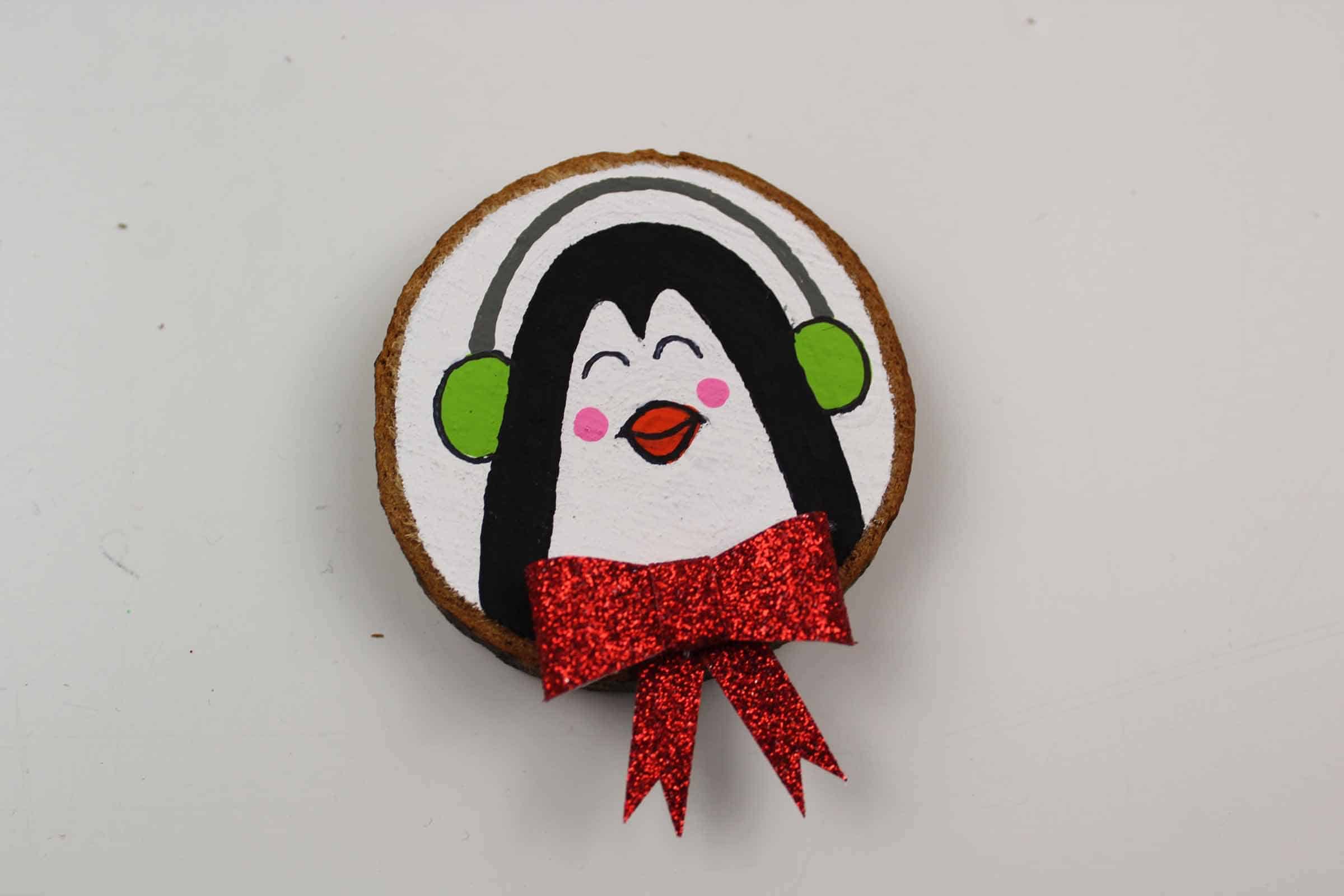 Please pin this super cute DIY penguin craft.
This DIY Penguin Decoration is super cute for Christmas. Do you have any other penguin crafts you have done with your kids? We would love to see them in the comments below!