DIY Christmas Decorations Wooden Slice Doe Ornaments
Today we have a super cute Woodland Doe Wood Slice Christmas decoration idea for you to try. These are really easy to make, are quite budget friendly and I just love how they turned out. They are adorable. We have quite a few wood slice crafts this month and we hope you find some Christmas decoration Inspiration.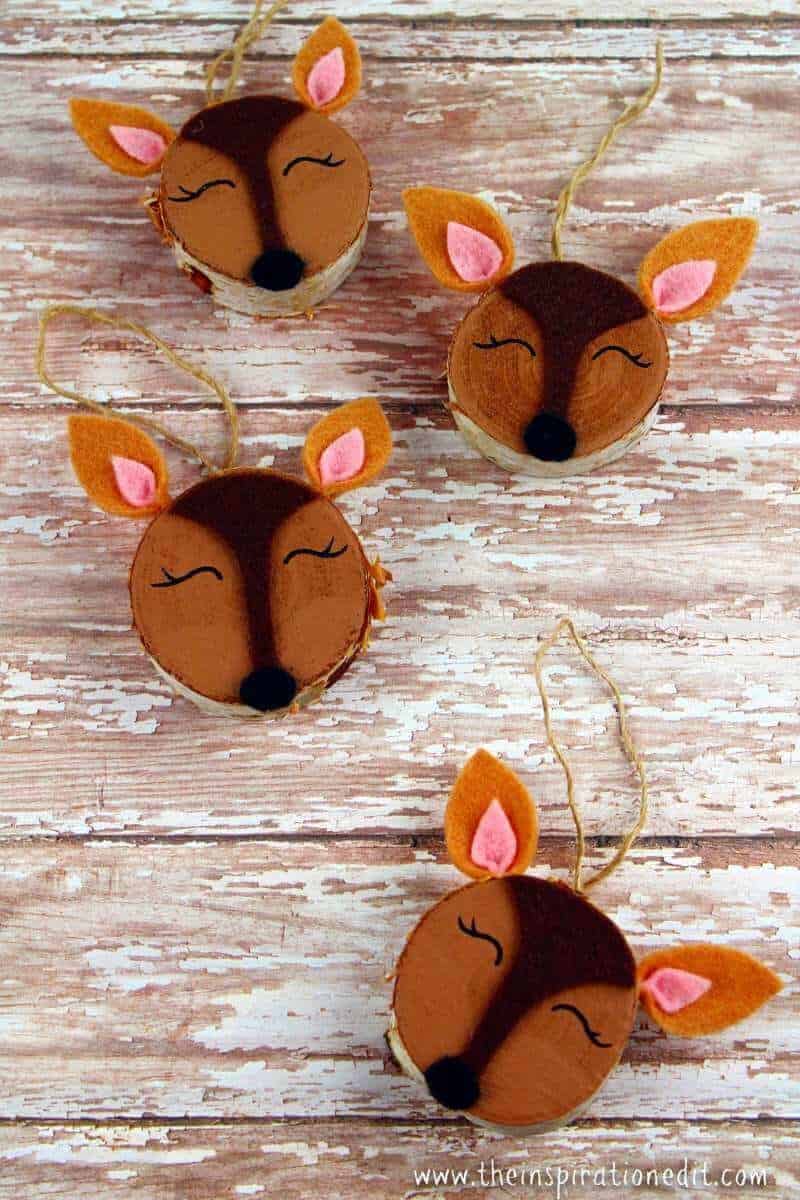 *I use affiliate links in this post. If you buy anything from my links I will earn a small commission*
Supplies For This Christmas Decoration Craft Idea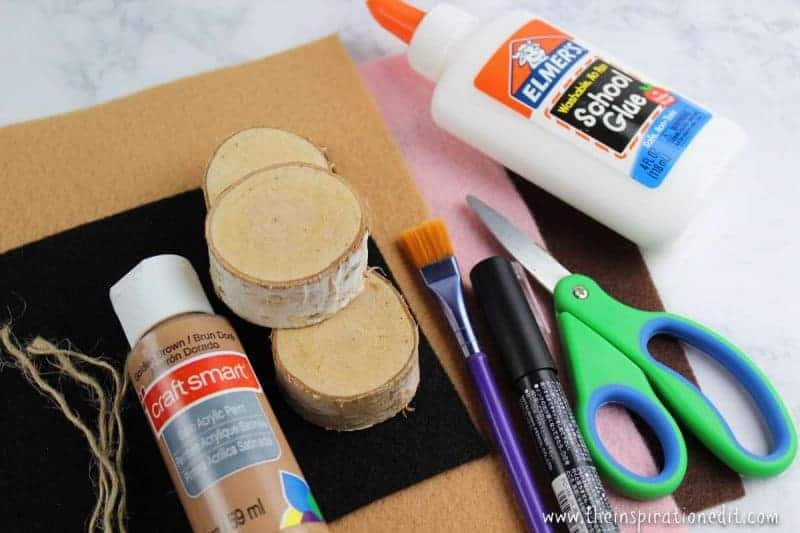 How To Make This DIY Christmas Decoration
Paint the wood slices a light brown. 1-2 coats.
Allow to dry completely. Cut a circle of dark brown felt the size of the wood slice.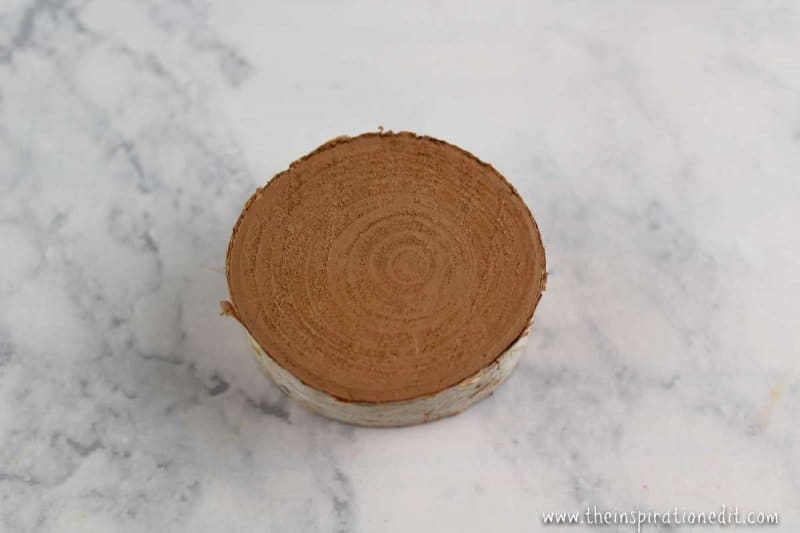 Cut the circle into the shape of the does nose bridge and forehead. Refer to photos.
Cut small black circles for the doe's nose.
Cut small ears from light brown felt and inner ear pieces from pink felt. Refer to the photo.
Glue the pink inner ear into the light brown ear.
Pinch the ear together at the bottom and glue together. Refer to the photo.
Glue the dark brown nose bridge/forehead felt piece and black nose onto the wood slice.
Glue the ears on top of the ornament.
Use a black paint pen to draw on eyes.
Glue a piece of twine onto the back of the wood slice for hanging on a tree.Your ornament is finished!
These would make wonderful keepsake gifts.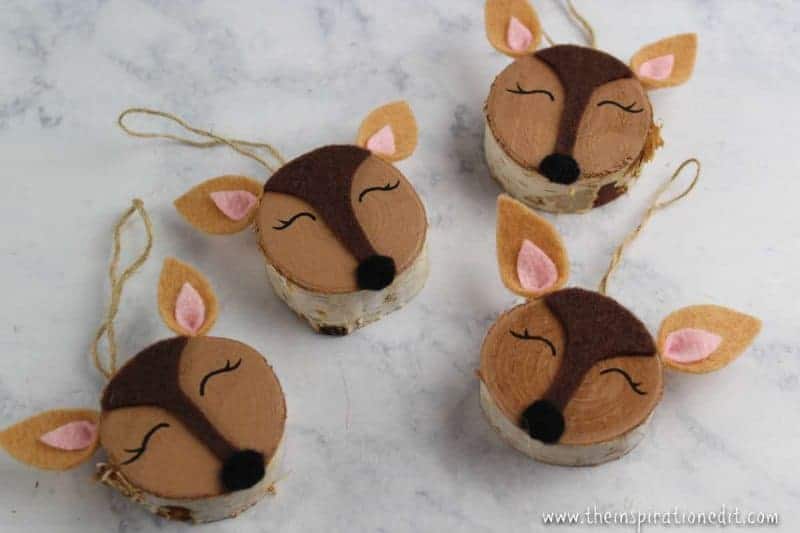 Enjoy.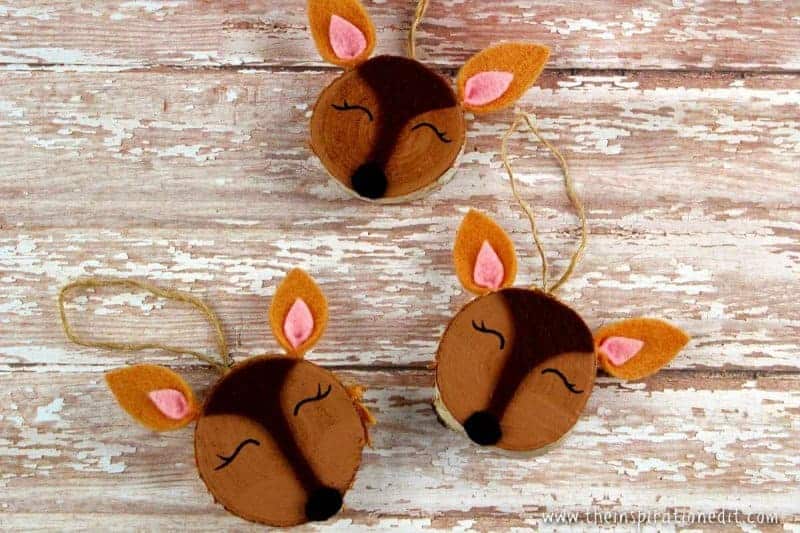 These look super cute on the Christmas tree.

Check out our other Wooden slice ornaments.
We have quite a few ideas here on The Inspiration Edit.
Don't have time to do this craft now? Pin it to Pinterest so you can save it for later! I appreciate all shares and am grateful for your support!