How To Make Saint Patricks Day Bark
Today we have a fabulous tutorial here on the blog on how to make Saint Patricks Day Bark. I hadn't heard about chocolate bark until a few weeks ago and Sylvia and I attempted our first trial using white chocolate and Oreo cookies. It turned out fantastic and tasted yummy.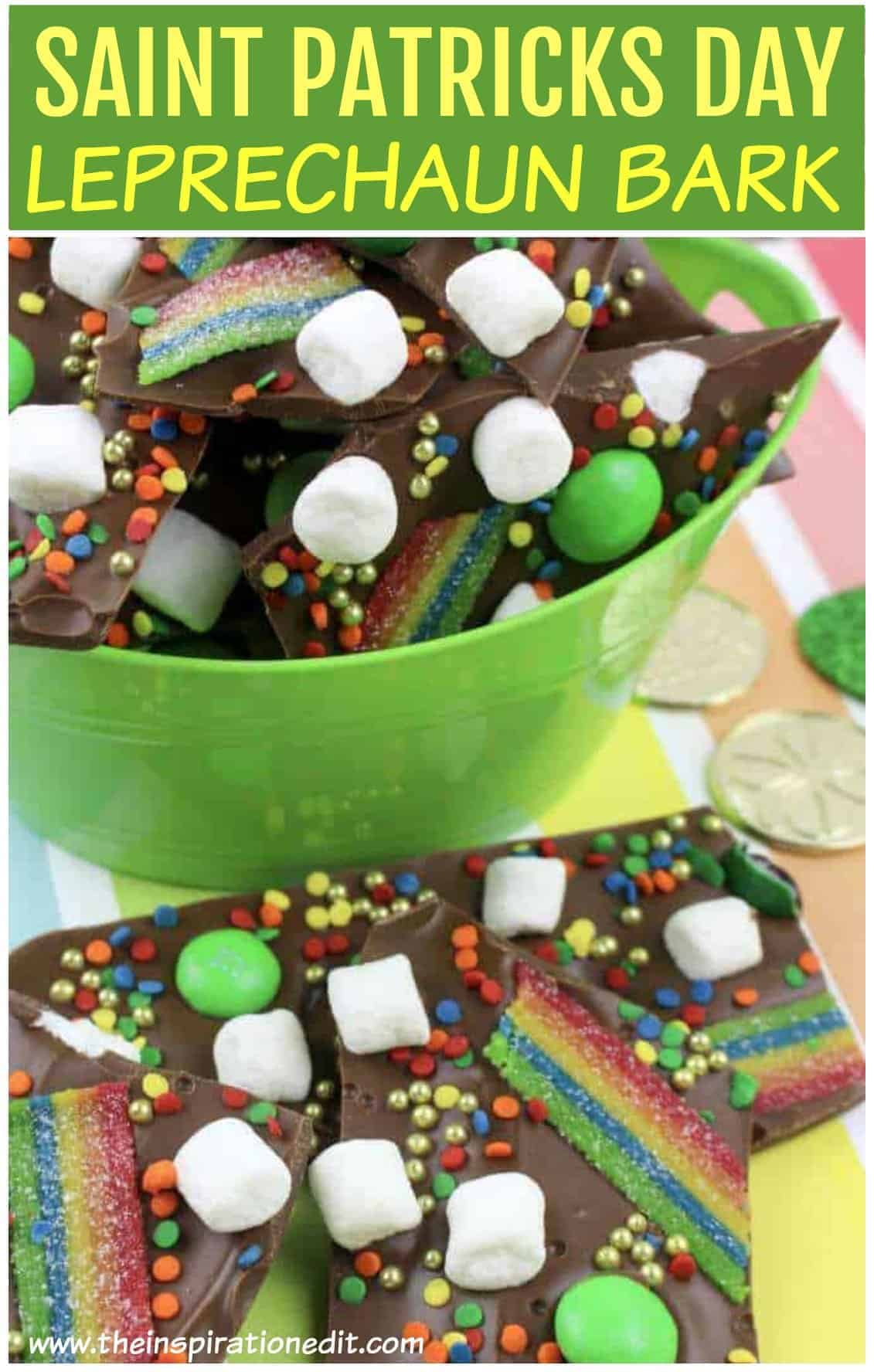 *This post contains affiliate links. I will make a small commission if your purchase from them*
Today I'm sharing this wonderful recipe for Saint Patricks day. I'm sure you will love it.
We will begin with the ingredients.
Ingredients For Saint Patricks Day Bark
You can buy these items from Amazon or your local supermarket. In the UK, there is an American food section at Asda where you can find the extremes and green M&Ms.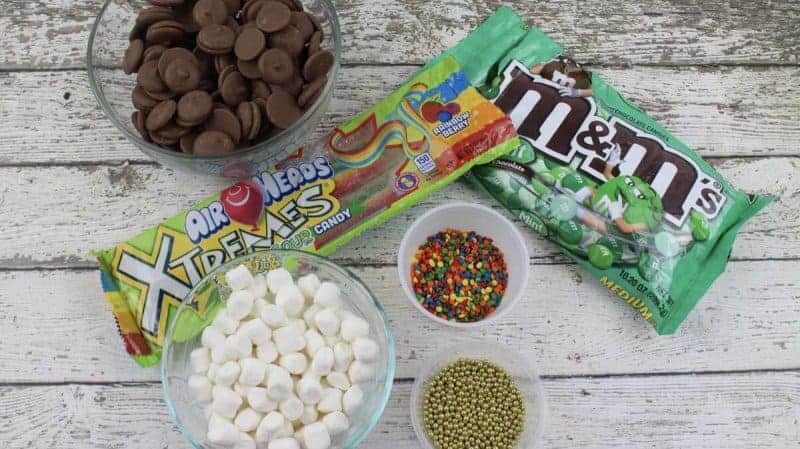 How To Make Saint Patricks Day Bark
Line a 10 x 15 baking sheet with parchment paper and set aside.
Add the dark cocoa candy melts to a double boiler pan, under low/medium heat. Stir occasionally until melted and smooth.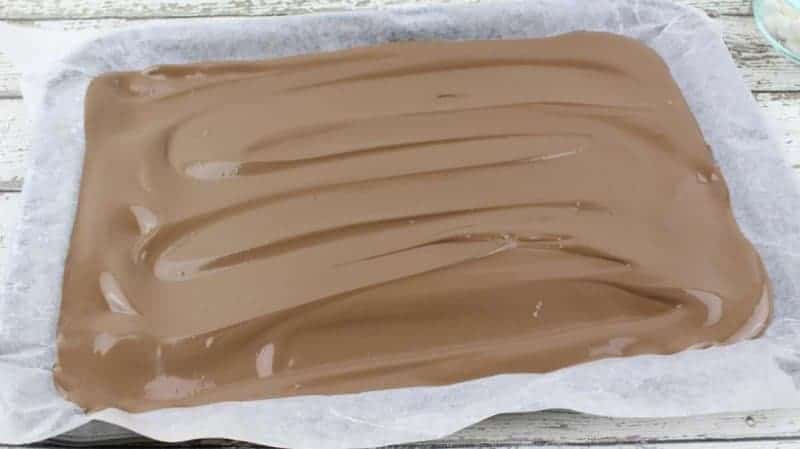 Pour the melted chocolate on to the parchment-lined baking pan and smooth out evenly with a rubber spatula.
Lay the rainbow pieces randomly on top of the bark, going different directions.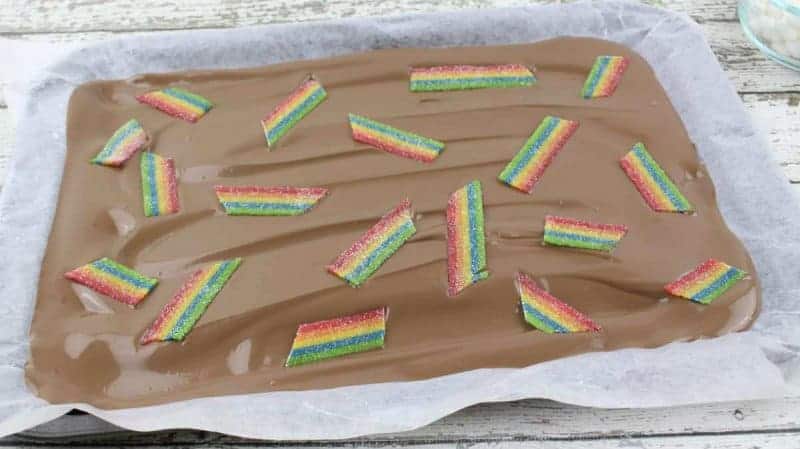 Add the mini marshmallows and green M&M's candies on top.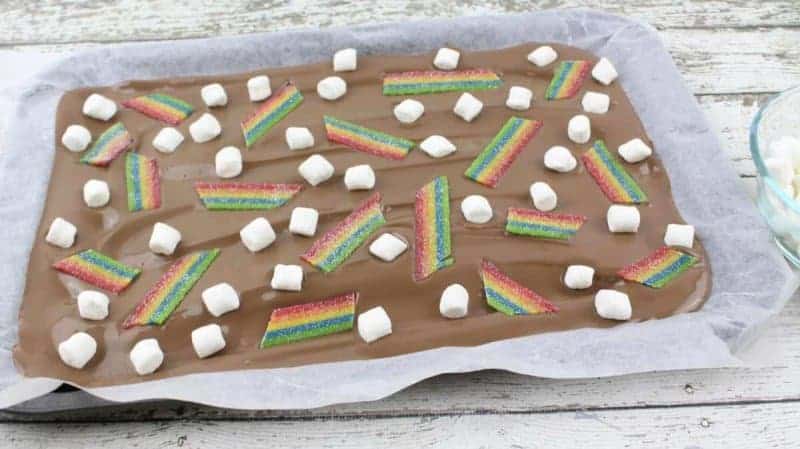 Lastly, sprinkle the multi-colored confetti and gold balls all over the chocolate. You will have to sprinkle rather quickly as the bark begins to harden within 5 minutes.
Chill for 1 hour to allow the bark to completely harden.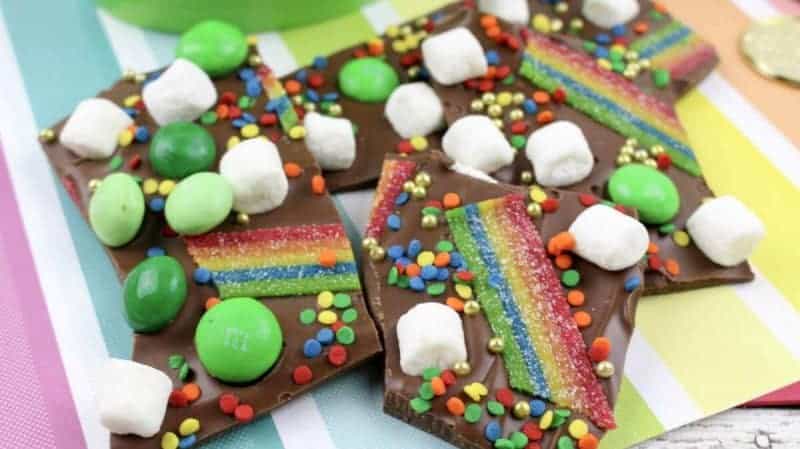 Once chilled, break into pieces and serve. HAPPY ST. PATRICK'S DAY!
You can Store the bark in an airtight container for up to two weeks.
Although if it's anything like my family, Chocolate Bark is unlikely to last two weeks.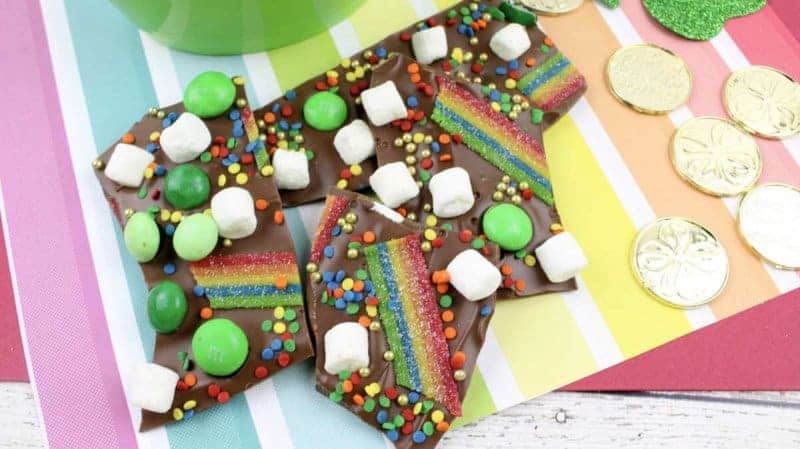 I hope you enjoyed the Saint Patricks Day Bark Tutorial. Enjoy and have fun making your Bark
Wilton Chocolate & Candy Melts Melting Pot, 2104-9006
Nordic Ware Natural Aluminum Commercial Baker's Half Sheet
Bekith Silicone Spatulas – 10 Inch (Set of 4), Dishwasher Safe, Soft and Flexible – Won't Chip Crack Dent or Rust Heat Resistant Kitchen Utensils – Essential Cooking Gadget and Bakeware Tool
You may also enjoy the following:
Children's Hand Shamrock Craft