Chilly Philly Fire Flies Recipe
Today Sylvia and I worked on a new creative food project called Chilly Philly Fire Flies. I really love making cute food. We had some crackers, Philadelphia cheese and olives left over from New years and so we came up with the idea of making fire flies.
Chilly Philly Fire Flies Recipe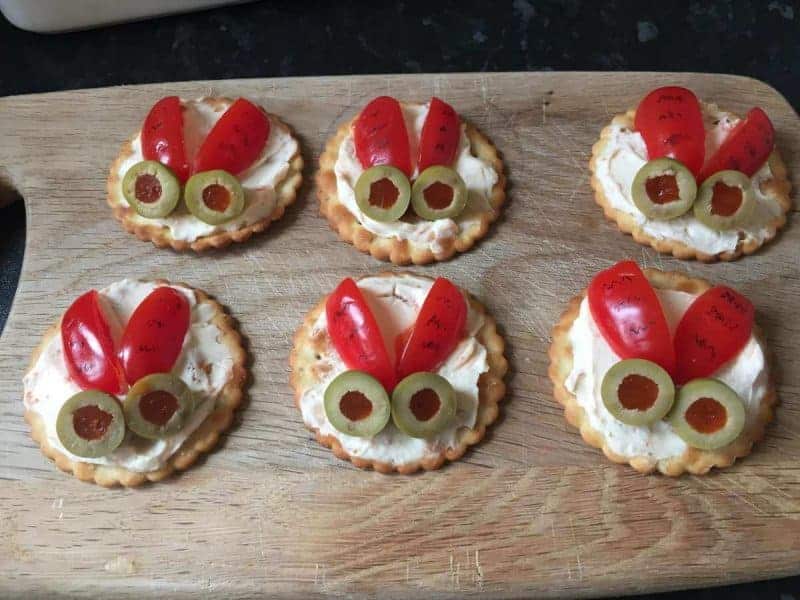 *I use affiliate links in this post. If you buy anything from my links I will earn a small commission*
What You Will Need
Making these Chilly Philly Fire Flies is really simple, easy and fast. It's sure to tickle your taste buds and we really enjoyed testing these delicious crackers out.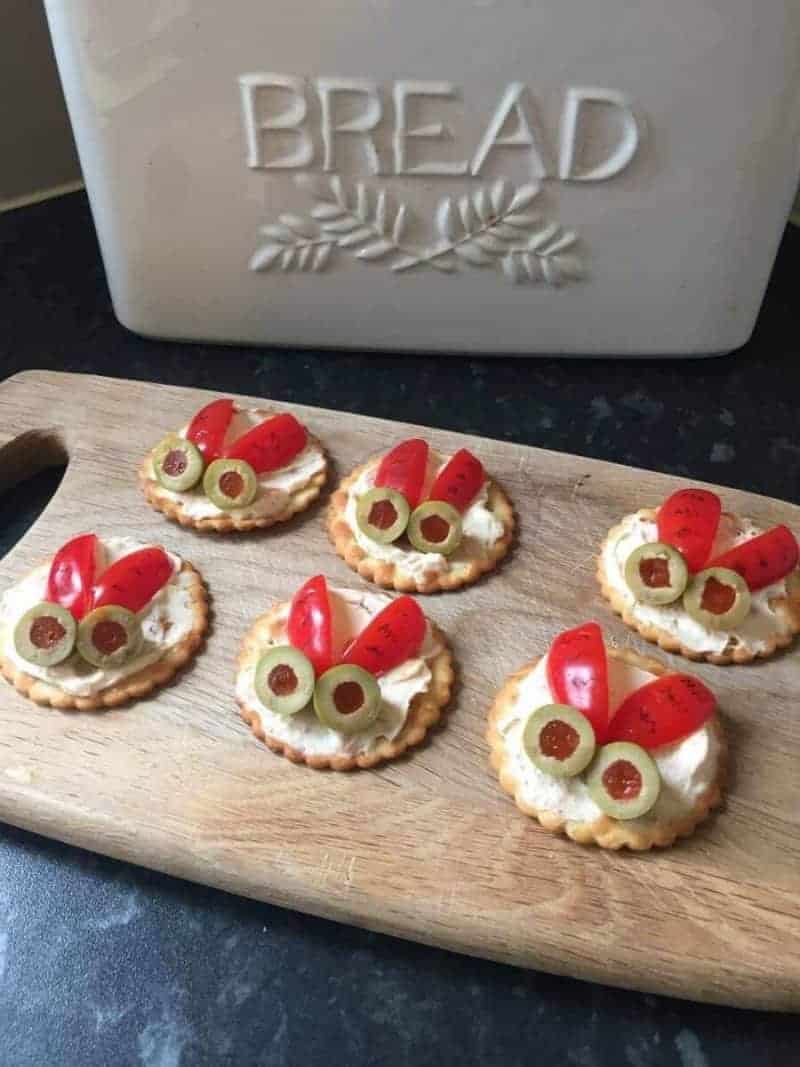 How To Make Chilly Philly Fire Flies Recipe
First we got six Rosemary crackers and spread them with a generous amount of Chilly Philadelphia cream cheese.
We then chopped plum tomatoes into quarters and placed two slices on the crackers.
These create the wing effect of the Fire Fly.
We thought the chilly flavoured cheese would go well with the tomatoes and fire fly theme.
We then chopped some green Pimento olives in half to create fire fly eyes.
Green Olives often come from Spain and the pimento is simply red peppers ground into a paste and mixed with gelatin to create a jelly like texture.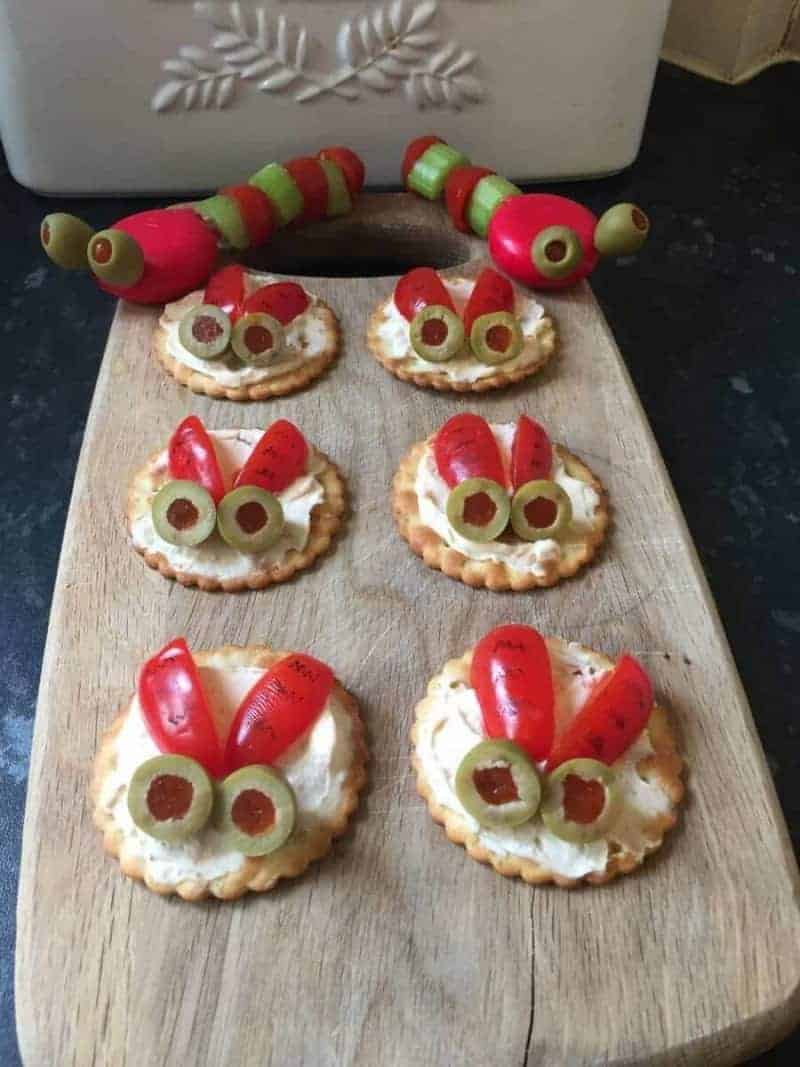 For finishing touches we used a black food art pen to add a few zig zags onto our fire flies wings.
The crackers turned out fabulous. They looked great and had a great punch to them with the chilly and pepper flavourings.
I hope you love our new creation and encourage you to please pin and share this on social media.
Related Products
Kom Kom Fruit and Vegetable Carving Knives Set C

The Decorative Art of Japanese Food Carving: Elegant Garnishes for All Occasions by Nagashima, Hiroshi(September 21, 2012) Hardcover

MontoPack Bamboo Wooden Toothpicks | 1000-Piece Large Wood Round Toothpicks in Clear Plastic Storage Box | Sturdy Safe Double Sided Party, Appetizer, Olive, Barbecue, Fruit, Teeth Cleaning Toothpicks

Please Pin Me
First Seen On The Inspiration Edit