Kids love crafts, and St. Patrick's Day celebrations are the perfect time to do one. What is great about this Kids Shamrock craft is that you can do at home or use it in the classroom as a teaching tool.
Not only can kids learn a little about the history of a shamrock, but they can read books about St. Patrick's Day such as "How to Catch a Leprechaun or the history of St. Patrick in "St. Patrick's Day." Books would go perfectly with this shamrock craft.
Below, you will learn some of the history of the shamrock you can share with the kids as well as how to make this super cute kids shamrock craft!
*I use affiliate links in this post. If you buy anything from my links I will earn a small commission*
What Is A Shamrock?
When St. Patrick's Day comes around, it's all about green, shamrocks, and luck, but what is it about the shamrock that stands as a symbol for St. Patrick's Day?
Legend has it that the shamrock was actually a very important part of St. Patrick's teachings. Instead of a four leaf clover like we see today, St. Patrick used a three leaf shamrock to teach the concept of the trinity (father, son, and holy ghost). It also canceled out the superstition that green was bad luck.
The literal translation of the name shamrock is "seamrog." Seemrog means quite literally, summer plant. This is because it is in the summer and spring when shamrocks will grow along the Irish fields.
Another great learning lesson to share with kids is the difference between a shamrock and a four-leaf clover because they aren't the same. This sounds like a fun science discovery.
For now, on to the shamrock craft…
Supplies Needed
Paint

Paintbrush

Bubble wrap

Black Marker

Cardboard

Sequins, Buttons, Glitter Etc.

Glue

Scissors
How To Make a Kids Shamrock Craft
Cut squares of bubble wrap and set aside.
Place drops of paint onto a plate.
Paint a square of bubble wrap (bubble side) and firmly press the bubble wrap onto a large piece of cardboard.
Keep repeating this step, allowing the paint to dry before overlapping colours until you've covered the entire piece of cardboard.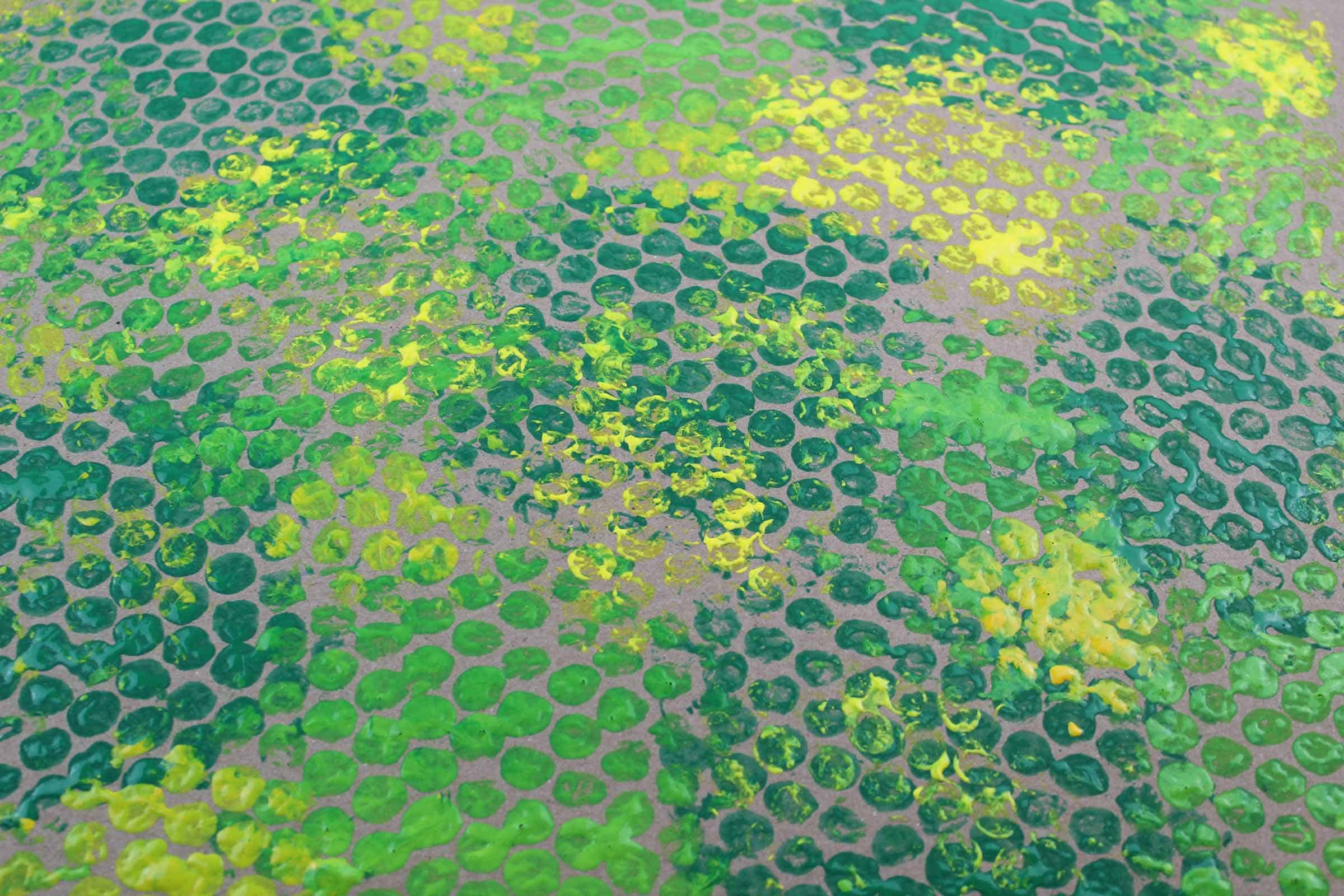 Print out the template and cut out.
Turn the painted cardboard over and trace the shamrock template onto the cardboard.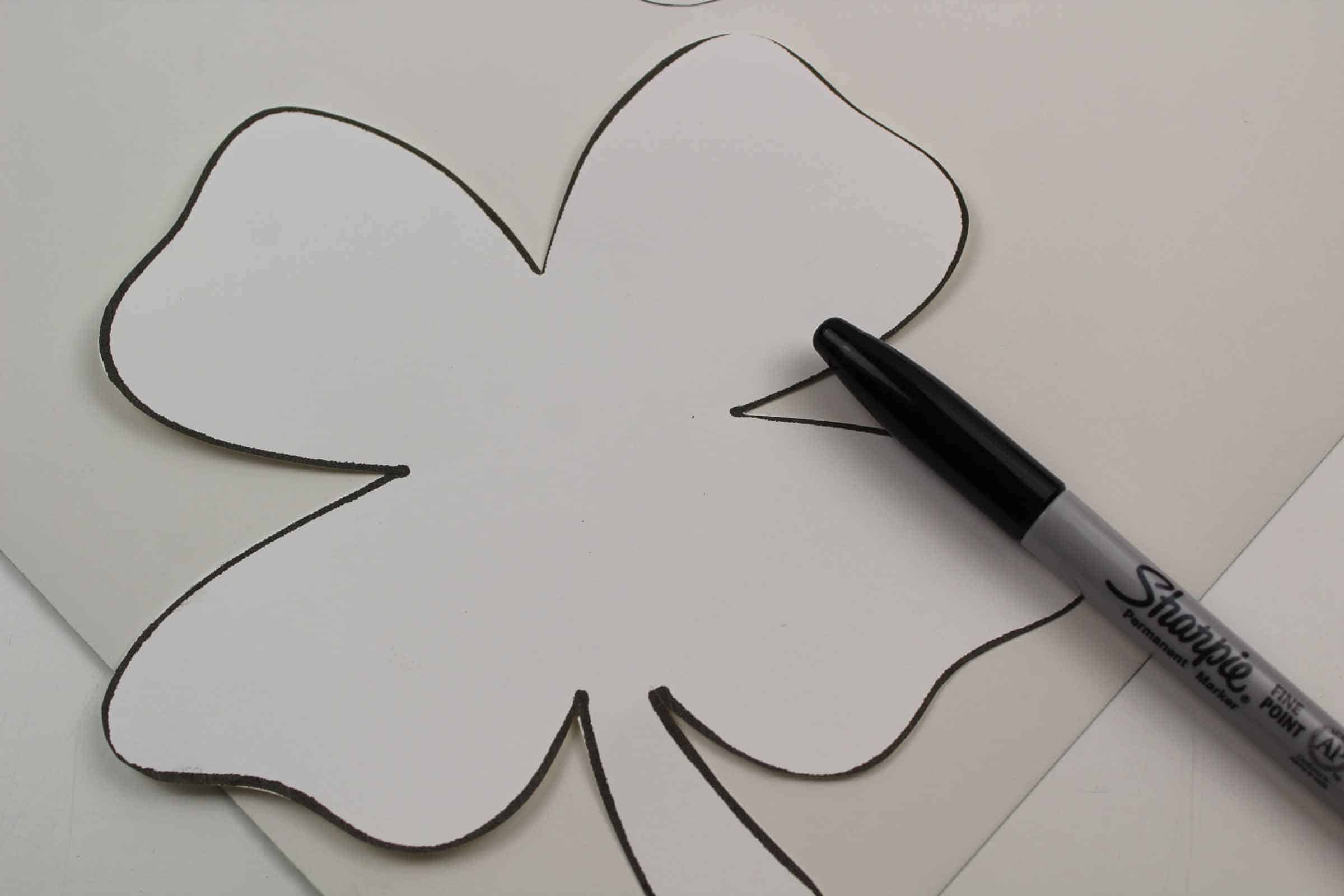 Cut the shamrocks out of the cardboard.
Decorate the shamrocks with glitter, sequins, buttons and any other fun item you can think of!
The possibilities are endless.
Your super fun shamrocks are now ready to display!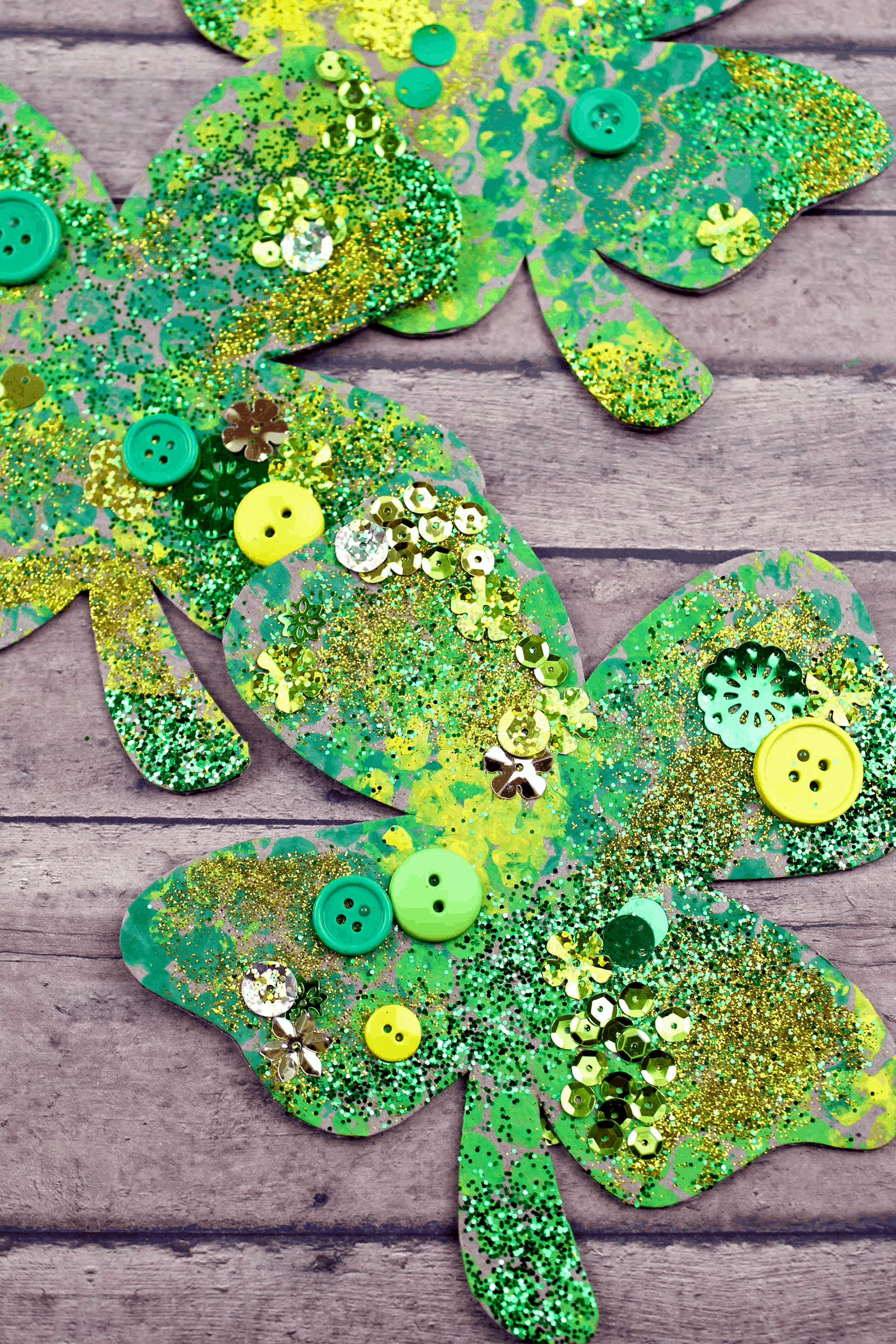 Download Your Saint Patricks Day Shamrock Template Here!
Please don't forget to pin this super fun Saint Patricks Day Craft Idea.