Kids Paper Kangaroo Craft Activity
Are you looking for a Kangaroo craft? Look No further! You will love this fantastic paper kanagroo craft for preschoolers.
I went to Australia for my 23rd birthday and I visited both Sydney and the Gold Coast. Australia was amazing and one thing I loved to see were the Kangaroo's at the Zoo. It was fantastic and gave me some fantastic kangaroo craft ideas which I was able to do with the kids at Kindergarten!
Today I have a fantastic and fun kangaroo craft idea to share on The Inspiration Edit. This is something the little one's will love and to make it even sweeter (mind the pun) you can add candy or sweets to your Kangaroo's pouch. I hope you like this.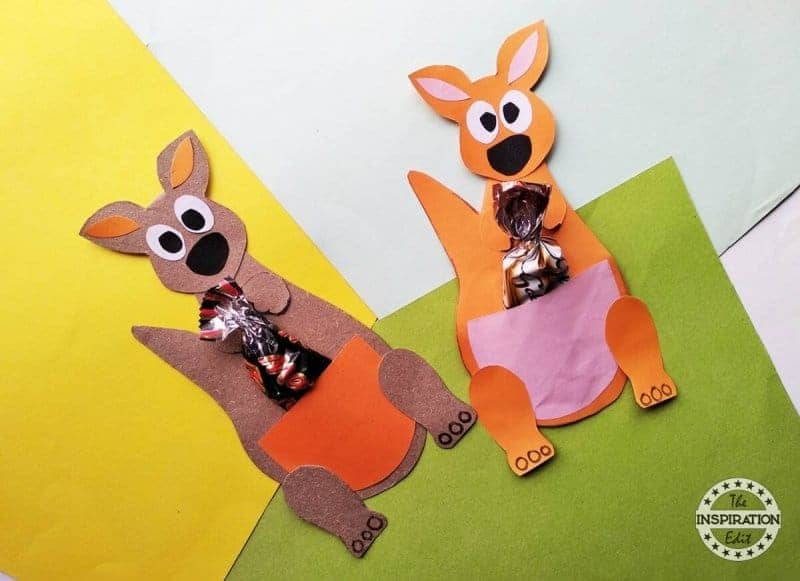 *I use affiliate links in this post. If you buy anything from my links I will earn a small commission*
What You Will Need To Make Your Kangaroo Craft
Elmer's Glue Stick (E588)

Scotch Precision Scissor, 6-Inches (1446), 1-pack

Pacon Card Stock, 8 1/2 inches by 11 inches, Colorful Assortment, 250 Sheets (101199)

Lets Make It With A Kangaroo Craft Template
Cut out all the parts of the kangaroo using the kangaroo craft template and cardstock.
Attach the kangaroo's head. Next glue the pouch on the kangaroo.
Only apply glue on the borders. Keep a little gap in the middle so you can fit the sweets in there.
Next glue the feet. You can either attach it on the back or front.
Then glue the paws of the kangaroo craft.
Cut out the eyes and nose using the template & glue them on the face of the kangaroo.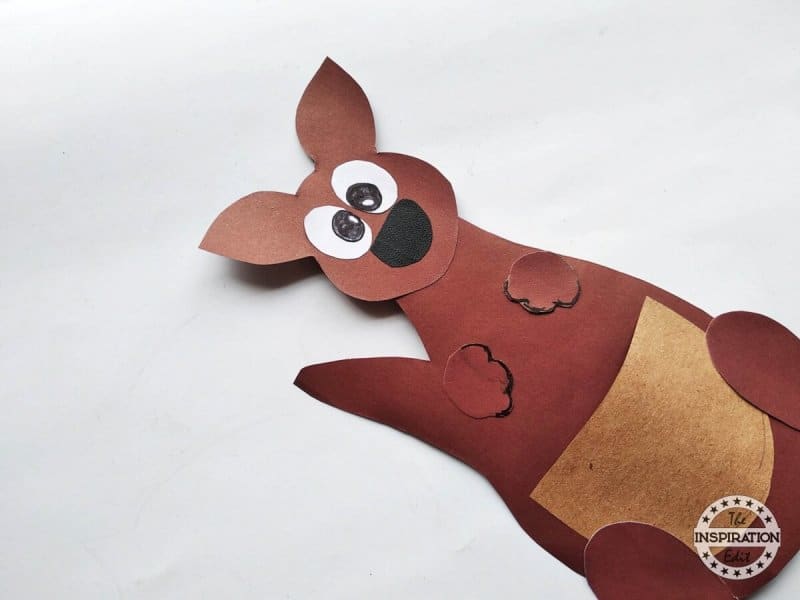 For this step you can also use googly eyes.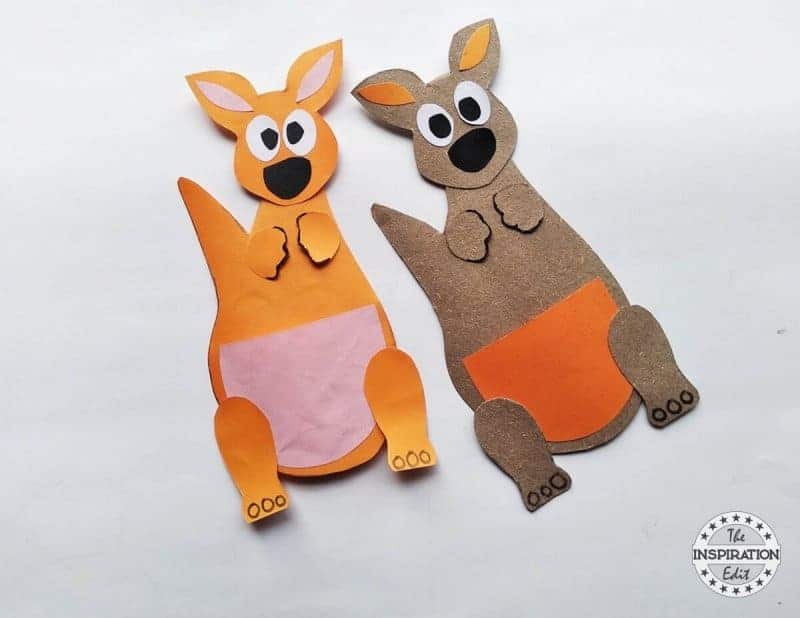 Finally cut out some small oval pieces for the inner parts of the ear.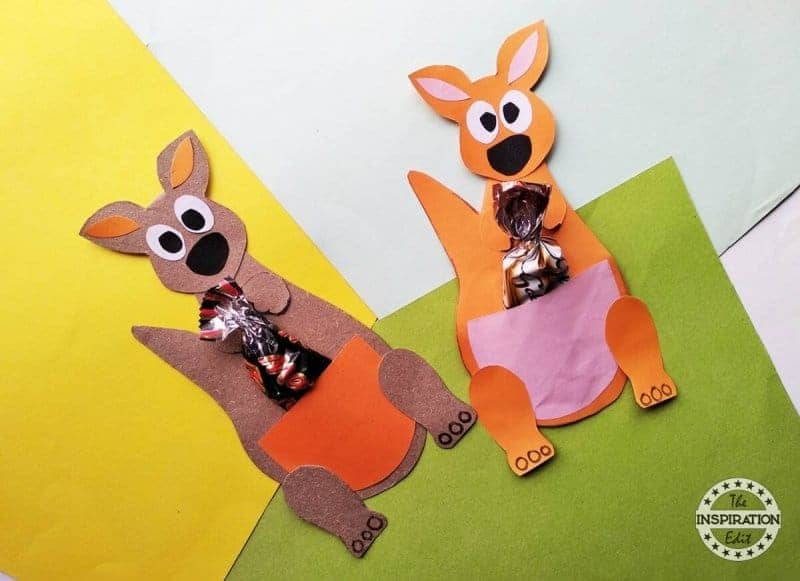 Your Kangaroo is now complete. What sweets or candy will you place in your Kangaroo pouch?
Related Products
Please Pin This Fantastic Kangaroo Craft Idea