My Journey to Motherhood A Story Of fertility Treatment
Becoming a Mother for me is something I've always dreamed of. Becoming a Mother was not an easy thing and it's certainly been a learning curve. Today I am sharing my story of Infertility and how I was able to conceive a child through IUI fertility treatment also known as Intrauterine Insemination.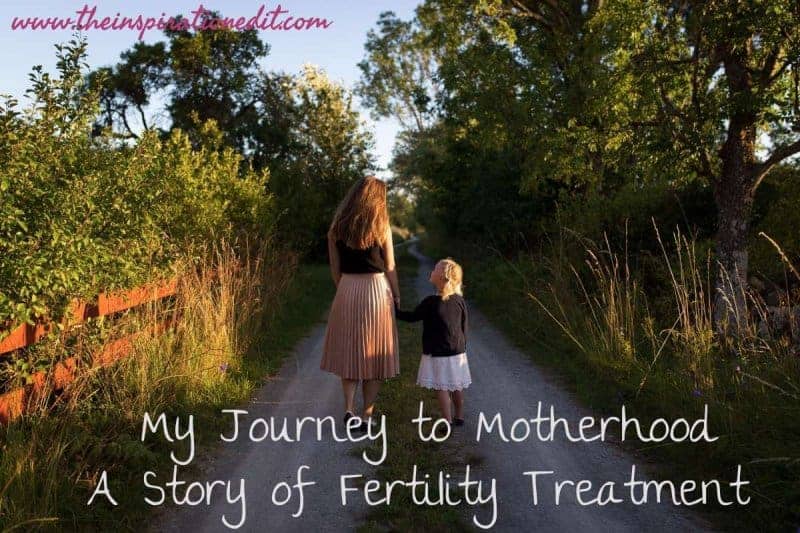 Here is my Fertility Story
In 1999 aged 16 I had very irregular and painful periods. My doctor referred me to the hospital to have tests done including a scan. I went with my mother and drunk heaps of water as instructed. Following the scan I was told I had Polycystic Ovarian Syndrome and that there was a chance I would never have kids.
Years later I married and after repeated tests and investigations I heard about a fertility trial at the University of Auckland in New Zealand. I signed up and took medication regularly with the hope of becoming pregnant.
This did not happen!
I was taking part in a blind study and at the time I was unsure whether I was taking the medication or if I was having a sugar placebo. As it turned out I was not in the placebo group and regular blood tests revealed that I had not ovulated once in 18 months, not even with the medication.
Again I was told their was little chance of having a baby.
My husband and I looked into the option of adoption. We were about to adopt a little girl named Lisa but sadly she died a few weeks before the adoption was finalised. We then rethought our plans and I decided to try infertility treatment.
I received fertility treatment in 2007 in Hamilton, New Zealand. I had egg stimulation and Interuterine Insemination and the treatment worked the first time. I was so so happy. 9 months later Sylvia was born.
In order to have Sylvia I was given ovarian stimulation through daily injections. I had to have daily blood tests and scans to make sure I didn't stimulate too many eggs. I remember going for my scan and being told the egg was ready. I had one egg and one chance. I was given Interuterine insemination and it was a success.
It had taken several years to get to the point of having a child. Following a new referral in 2006, I was told I was not eligible for fertility treatment until I lost 20kg in weight. This was the requirement at the time due to the risk of multiple births. I had to be fit and healthy. I did what I could and was blessed to have a beautiful baby girl.
Unexpectedly my marriage to my daughters birth father failed not long after she was born. Sylvia and I moved to the UK in 2010 to start afresh. Returning to my birth country was the best thing I ever did and I met John my now husband who I married in 2013. John is an amazing step father and loves Sylvia dearly. He is the best thing that ever happened to us.
To prepare for fertility treatment, I had to undergo quite a lot of investigations including putting dye into my uterus and fallopian tubes. This is called an Hysterosalpingogram. Up until this point all the investigations had been performed by females. I was not expecting a male doctor to do the test and was extremely embarrassed but I just got on with it. You have to if you want fertility help.
The whole fertility route is extremely stressful. I was required to inject and take blood tests every single morning. It was difficult getting out of work. I was the Head Teacher at a children's centre but I managed to change my hours for a few weeks and get to the blood centre at 7am each morning.
The whole journey was an emotional roller coaster. I remember writing in my Journal how much I wanted to be a mother. I also said and accepted that this may not be the case and prepared myself for the treatment to fail. To my surprise the treatment worked and I was so happy.
Fertility treatment is not an easy road. It wasn't for me but it was certainly worth it. Since marrying John I've been asked if and when we plan to have a child. We have thought about our options and for now, I am focussing on improving my health. We will see what happens in the future.
Sylvia is my world. She makes life interesting. I love being a parent. I have limitations but I'm a fantastic mother and she is a fantastic daughter. Fertility treatment was worth it, every stressful moment.
I wouldn't have it any other way.
Angelax