Gruffalo Pictures A Fun Quilling Craft Idea For Kids
Gruffalo Pictures or Gruffalo Art can be super fun to create with little ones especially if they are a fan of Julia Donaldson's Gruffalo story. Today we have a super fun Gruffalo picture or card which is a great craft idea to make with children to help them practice fine motor skills.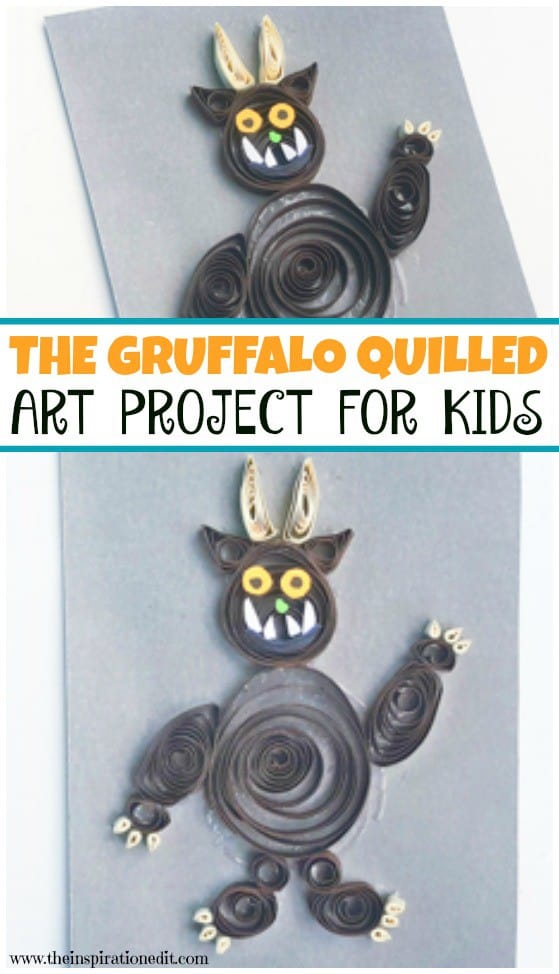 *I use affiliate links in this post. If you buy anything from my links I will earn a small commission*
Why Do Kids Love Gruffalo Pictures So Much?
As an Early Years Teacher It son became apparent to me that children love the Gruffalo story and that preschoolers love the Gruffalo pictures and illustrations create by Axel Scheffler.
At first I wasn't sure why or what it was that attracted kids to this story but I've come to conclude there are two main things.
The Gruffalo is scary but cute at the same time. Despite his scary tusks he always has a smile.
The Gruffalo story and images depict a fun loving Monster who is happy most of the time.
[
What You Need To Make This Gruffalo Craft
Lets Make This Cute Quilled Gruffalo Craft!
You will need to begin by finding around 8 pieces of brown quilling paper. Follow the picture below to create the Gruffalo character's body arms, hands, legs head ears and feet.


Prepare the quilled horns of the Gruffalo character, make tiny hand and feet claws using the cream quilling paper.

Once you have the pieces all made, begin to glue the gruffalo to a peice of paper or card.
Now the quilled paper is glued, add yellow and brown eyes made from cardstock or paper, the gruffalos teeth and the gruffalo's nose using a dot of green card.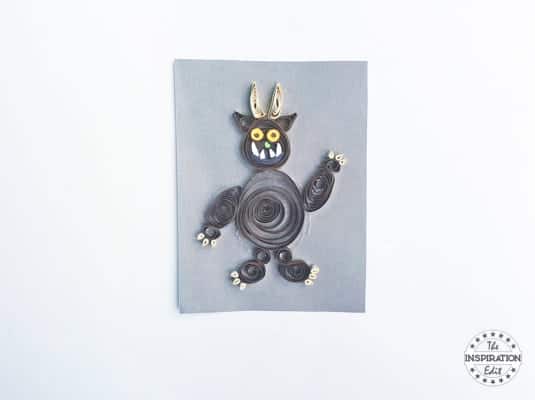 I hope you love this Gruffalo Craft?
Your Gruffalo Craft is now complete. Isn't it fun creating your very own Gruffalo art. You might want to try other forms of art such as drawing and painting to create some more fun Gruffalo pictures with the kids.
You may also like to try Quilling some other Gruffalo Characters. If you do please do share with me on social media. I'd love to see your creations.
Angela x
Please Pin This Fun Gruafflo Craft Idea