DIY Harry Potter Wands Anyone Can Make
DIY Harry Potter wands are so much fun to make and a great Harry Potter Craft for both kids and grown-ups. If you're a Harry Potter fan then you will love these wonderful Harry Potter wands which could go well with any witch or wizard costume and would be the perfect accessory to a Harry Potter Halloween costume.
I really hope you love this DIY Harry Potter Idea. It's super fun and one of the best DIY Harry Potter Crafts I've seen.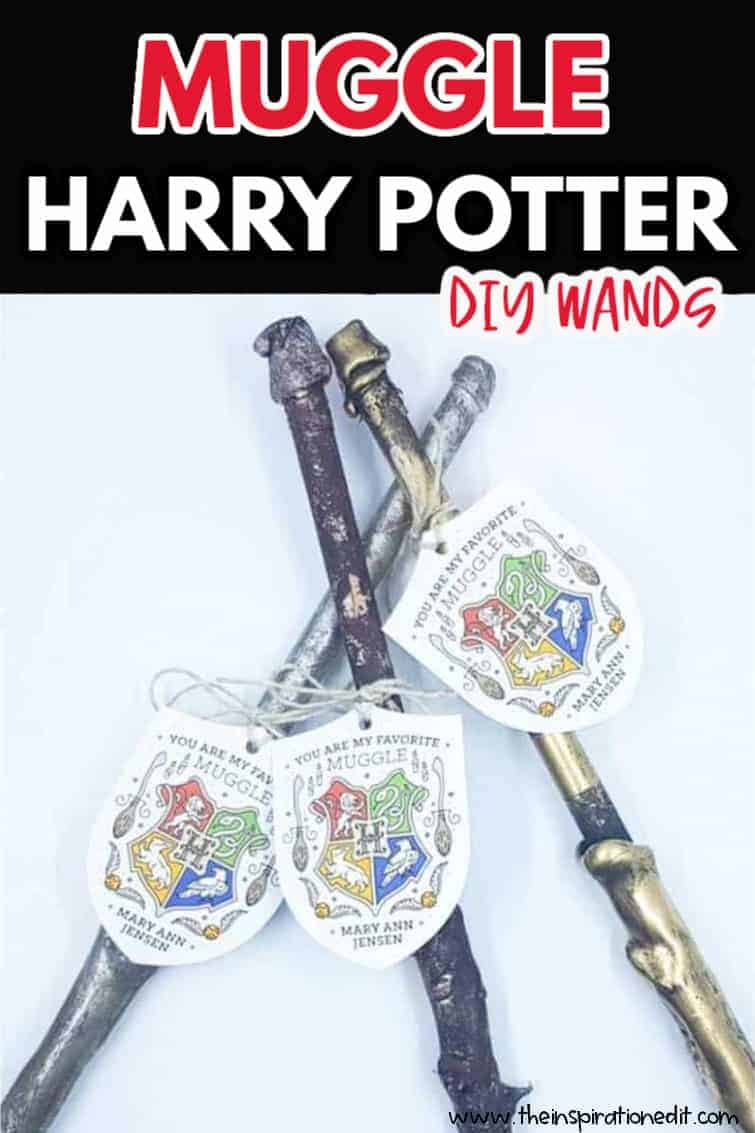 *I use affiliate links in this post. If you buy anything from my links I will earn a small commission*
Who Made These DIY Harry Potter Wands
I have one of the most amazing friends who lives in the USA. Her name is Elizabeth and she is such a fantastic example to me. Elizabeth is a great Mother and a wonderful friend and as well as a huge Harry Potter fan. In fact I've seen plenty of photos of my friends dressed up in their Harry Potter costumes and they look so awesome.
Elizabeth has two wonderful and fantastic daughters. They are always doing fun and wonderful things and I really love to keep up with the things they do.
Elizabeth's family are huge Harry Potter fans and when they came to the UK, they went to London to visit the Harry Potter Studio Tour in London. The whole family dressed in Harry Potter robes and toured the Studios. It was a fantastic experience they will never forget.
Since returning to the USA, I have watched the fun things my friend and her daughters do. For Valentines Elizabeth and her eldest Mary Ann, made Harry Potter wands for all her Muggle classmates. I think they are awesome and simply had to share.
Now making a DIY Harry Potter Wand can be super fun. You can try out this fun Harry Potter Craft using the instructions below or might like to visit a Harry Potter DIY youtube tutorial.
There are lot's of ways to make these wands, however I am so impressed with Elizabeth's wands I have shared just how she made them here on The Inspiration Edit. I really do think that these DIY Harry Potter Wands are fantastic.
What You Need To Create Your Harry Potter Craft
These wands were created using paper, glue and acrylic paints. I am so impressed.
Paper
Glue sticks
Glue gun
Acrylic Paints
Paint Brush
Hot Glue Gun, WEIO Rapid Heating Technology Hot Glue Gun with 25pcs Glue Sticks, High Temperature Melting Glue Gun Kit Flexible Trigger for DIY Arts, Craft Projects &Sealing Finger Caps

Sharpie Metallic Permanent Markers, Fine Point, Silver, 2 Count

Rust-Oleum 286564 Stops Rust Metallic Spray Paint 11 Oz, Rose Gold

How To Make Your DIY Harry Potter Wands
Step One. First you roll up pieces of paper into long strips so they look like a chopstick.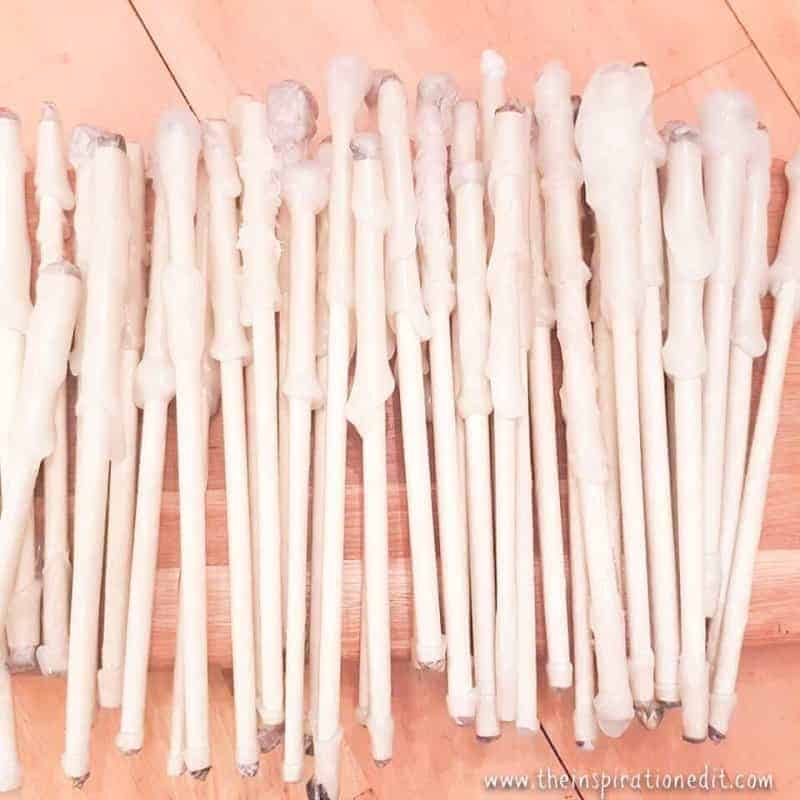 Step Two. Use hot glue to create the basic wand shape.
Step Three. Leave the glue wands to dry for a few hours.
Step Four. Once the Harry Potter wands are dry they can be spray painted.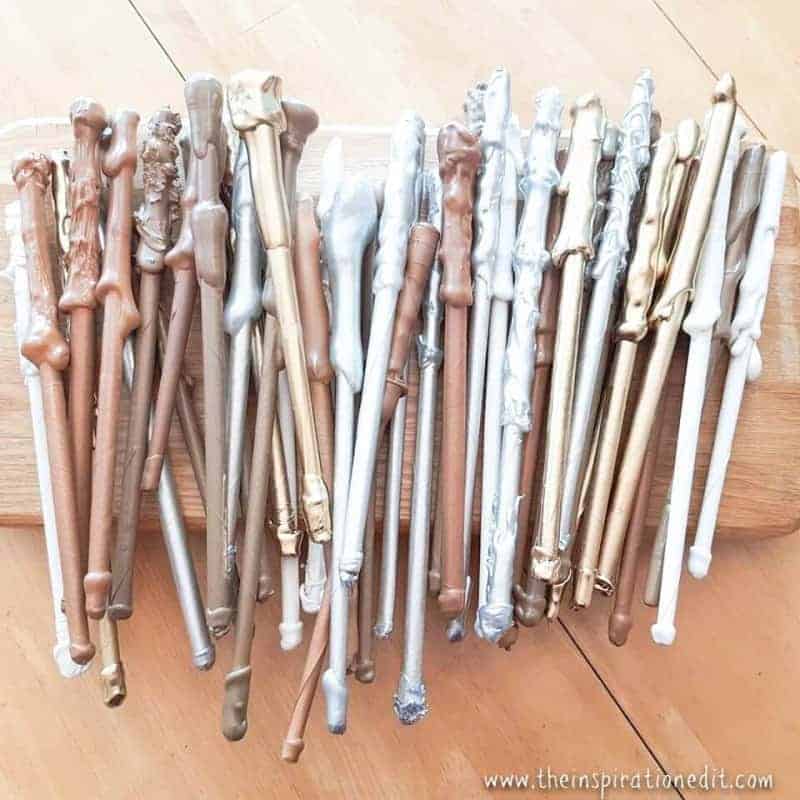 Step Five: Next give the wands a dry-brush coat of acrylic paint.
Step Six: Use lots of different colours, metallics, browns and golds to create different and unique harry popper wands. The more unique the better.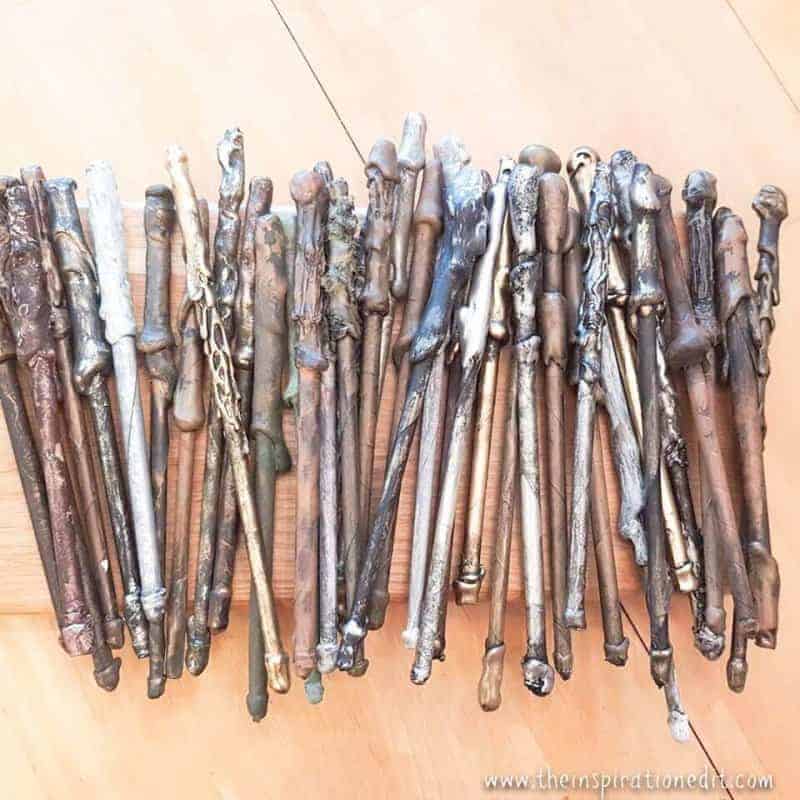 Step Seven: You can now create labels or tags to add to the wands if your giving them as a gift.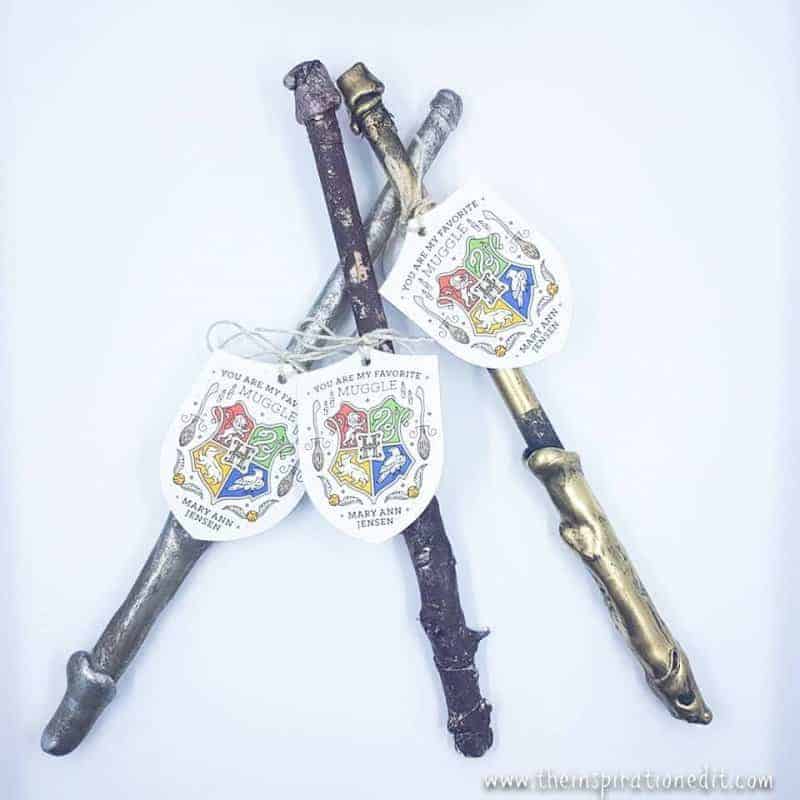 Do You Love Harry Potter Crafts?
These DIY Harry Potter wand's look so authentic and amazing and I am so so impressed. They are such a great idea and something I thought you would love to see.
I am hoping in the future to take my daughter to The Harry Potter Studios. I would love to visit Platform 3 1/4. That would be awesome. Maybe we could make some Harry Potter Crafts before we visit the Studios to get my daughter super excited.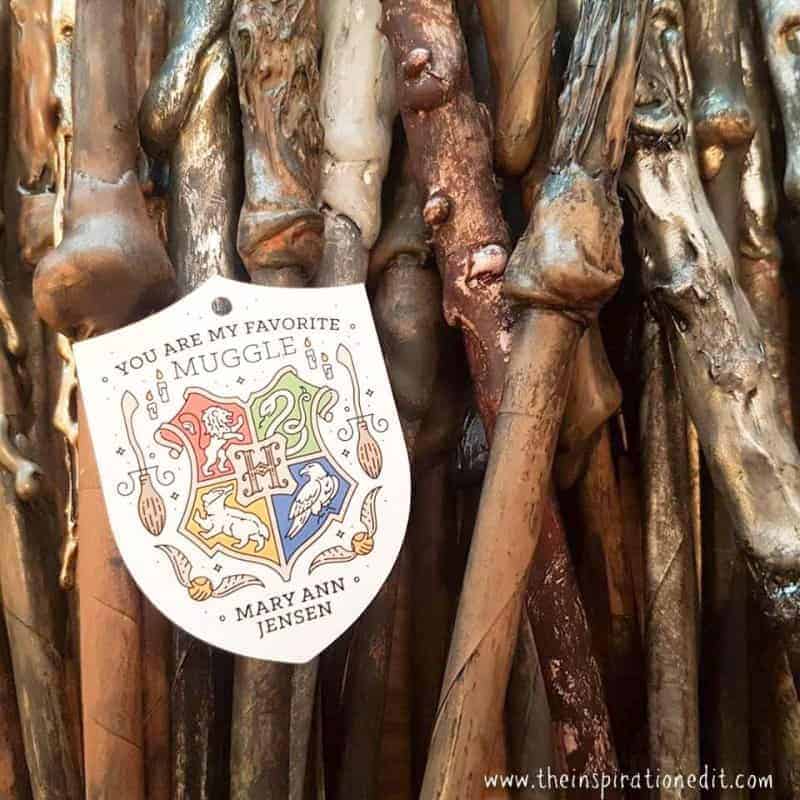 Mary Ann took her wands to school as Valentines gifts for all her friends. She added a tag which says, "Are you my favourite Muggle".
What do you think? I'd love to hear your thoughts. I think they are super cute.
Angela
Please Pin These DIY Harry Potter Wands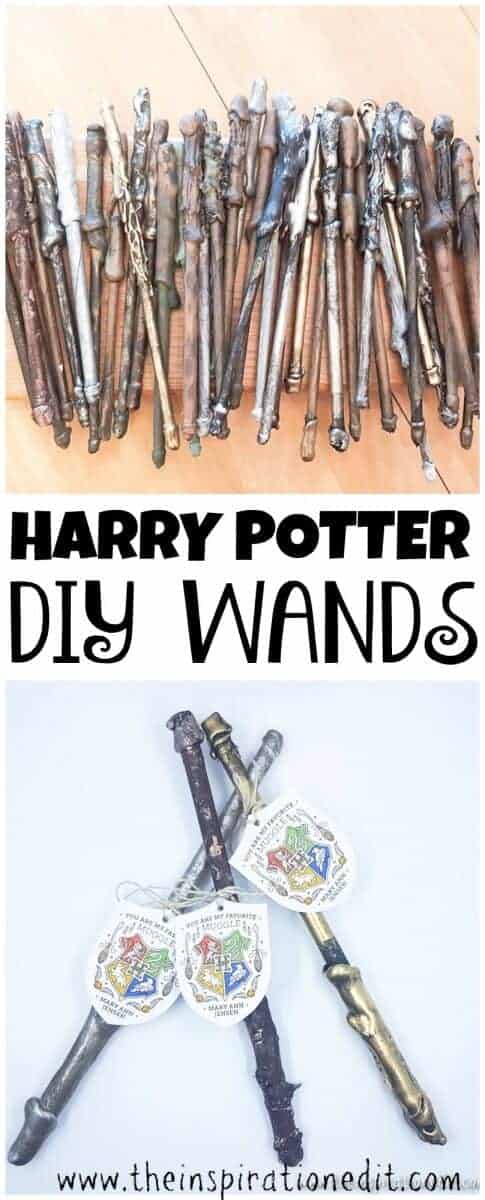 About Angela Milnes
Angela Milnes is a Qualified Early Years Teacher who has specialised in Preschool and Kindergarten teaching. She has a wealth of experience teaching young children and is passionate about kids crafts and having fun as a family. Angela has also taught cooking skills and loves to share both family recipes and easy instant pot recipes here on The Inspiration Edit. Follow her on Pinterest!