DIY Wooden Fox Craft The Kids Will Love
This year we have shared quite a lot of fox themed blog posts. I talked about how I didn't even realise I loved the fox until I put the search word into my blog and saw just how many fox themed ideas I had shared. There are heaps.
Well with this said we have one more fun fox craft. It's a DIY Wooden Fox craft which can be perfect for autumn or as a Christmas decoration. The choice is yours. Enjoy.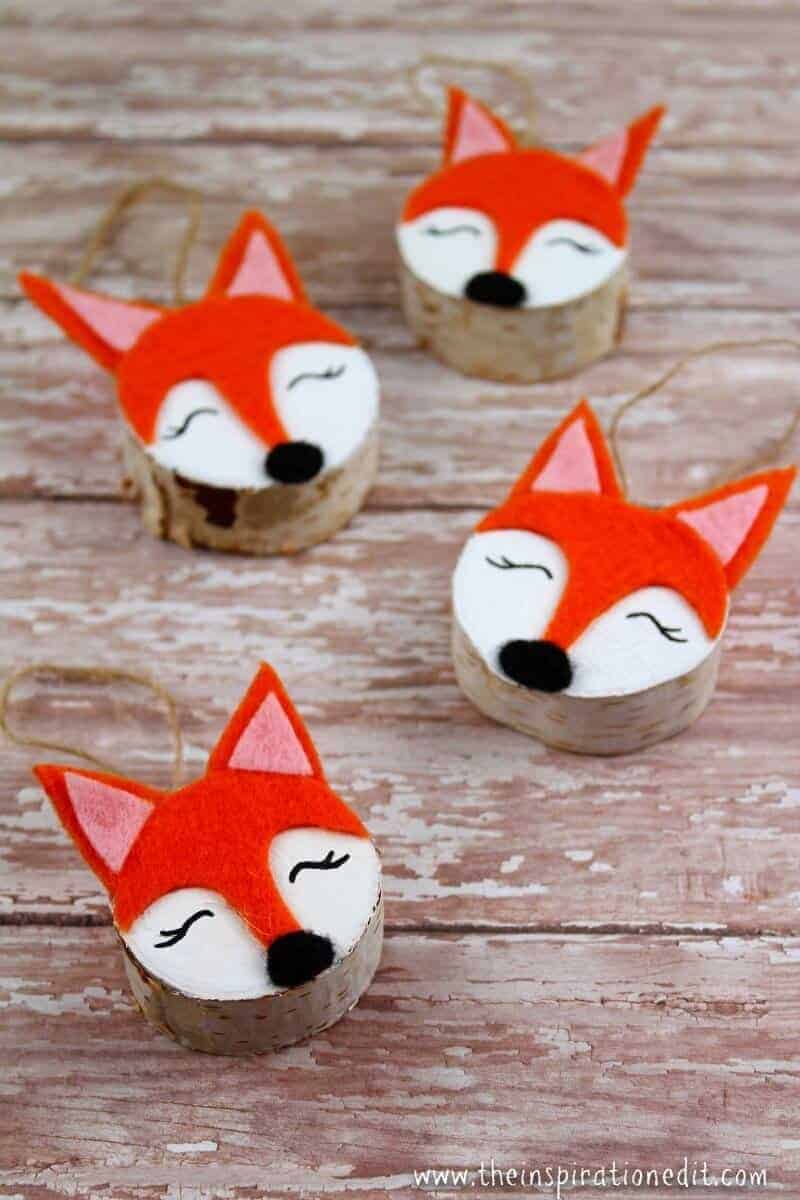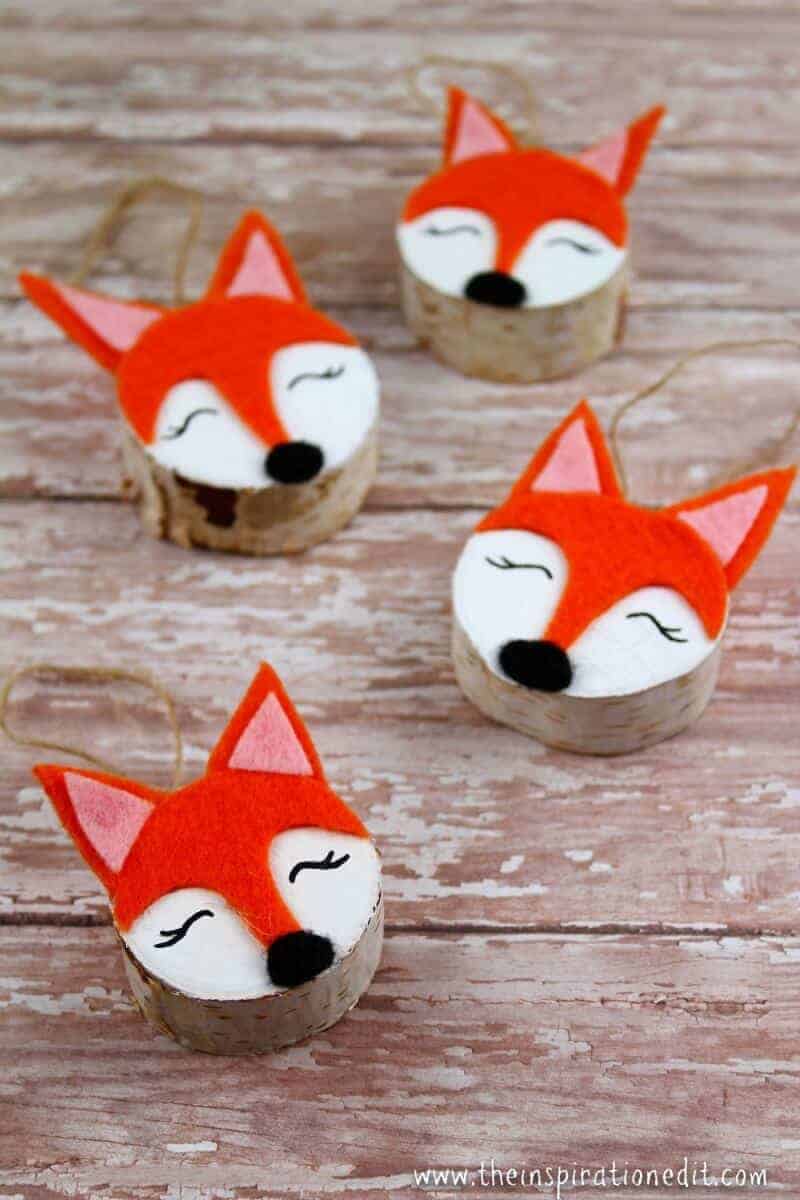 *I use affiliate links in this post. If you buy anything from my links I will earn a small commission*
Instructions For This Wooden Fox Craft
Goodlucky 50pcs 2

Sargent Art 24-2414 16-Ounce Acrylic Paint, Orange

Charles Leonard Creative Arts Flat Tip Paint Brushes, Short Stubby Plastic Handle with Hog Bristle, 7.5 Inch, Assorted Colors, 10-Pack (73290)

Let's Make The Wooden Fox Crafts
Paint the wood slice white using a small paint brush. 1-2 coats. Allow drying completely.
Cut a circle from the orange felt the same size as the wood slice.
Cut out the fox's fur for his face from the orange felt circle.
Refer to the photo. Glue the orange felt onto the wood slice.
Cut a small circle (nose) from black felt and glue on top of the orange felt.
Use a black paint marker to draw on eyes.
Cut small triangles from orange felt. Cut smaller triangles from pink felt.
Glue the two pieces together.
Cut the bottom into a rounded shape.
Glue the ears on top of the fox's head.
Don't they look cute!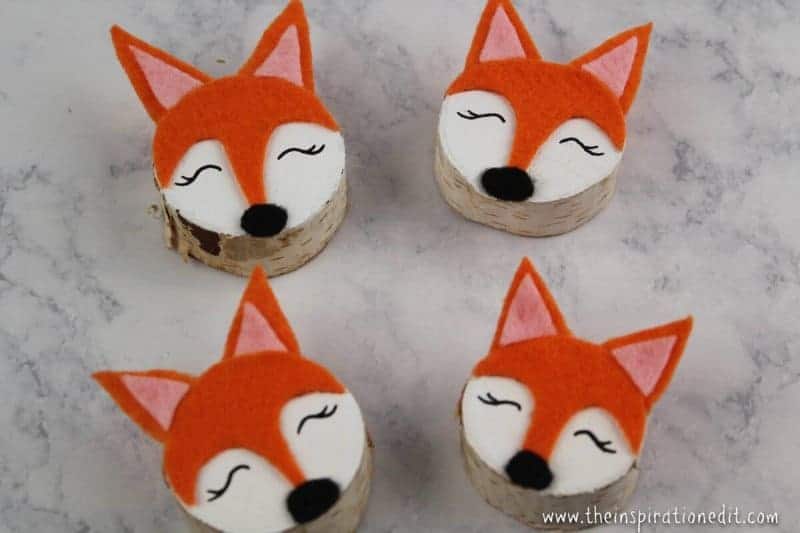 Next glue twine onto the back for hanging on a Christmas tree.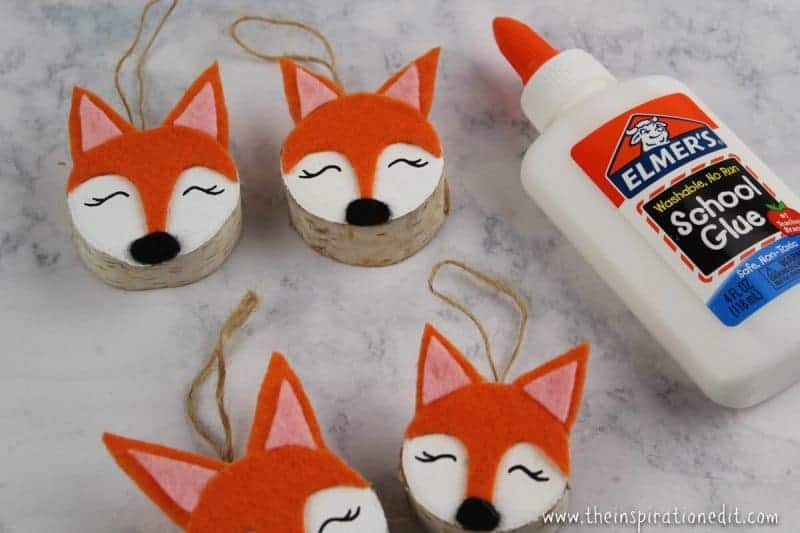 Your foxes are done. I love them.
They are so stinking cute and can be used both as Autumn decorations and at Christmas!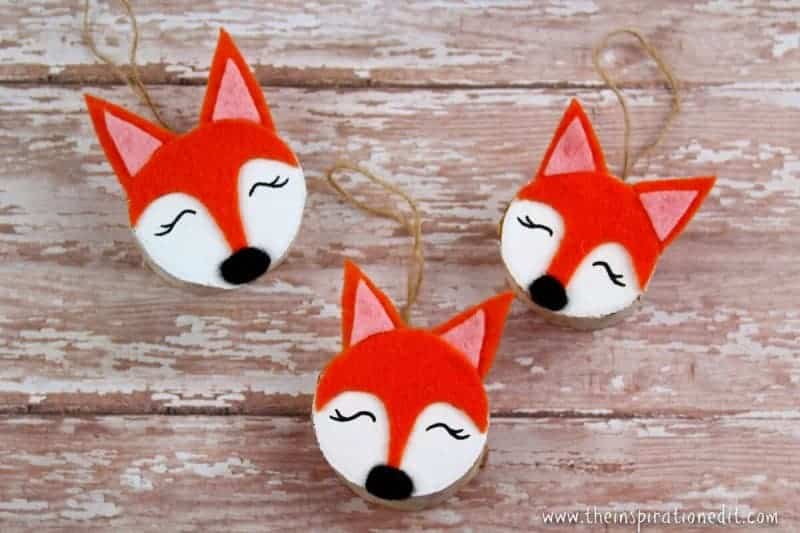 Enjoy!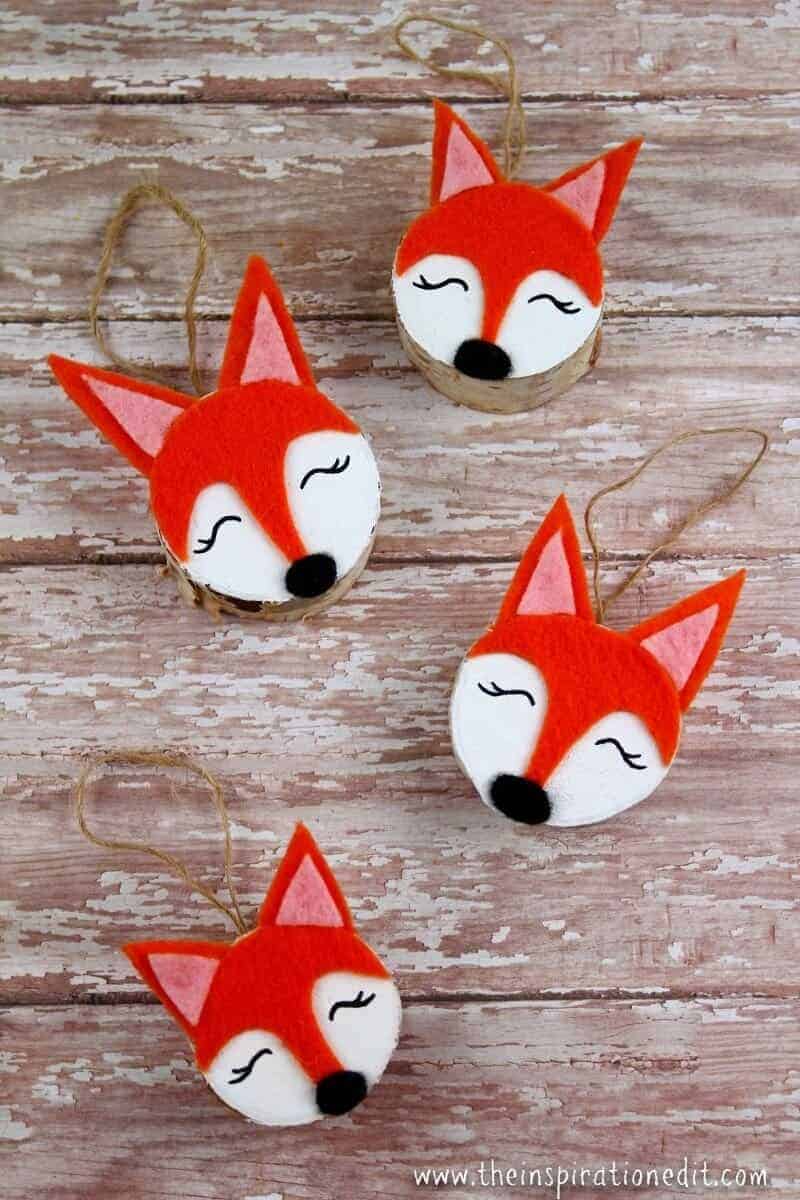 You could pop these on the Christmas Tree at Christmas. I'm sure they would look amazing.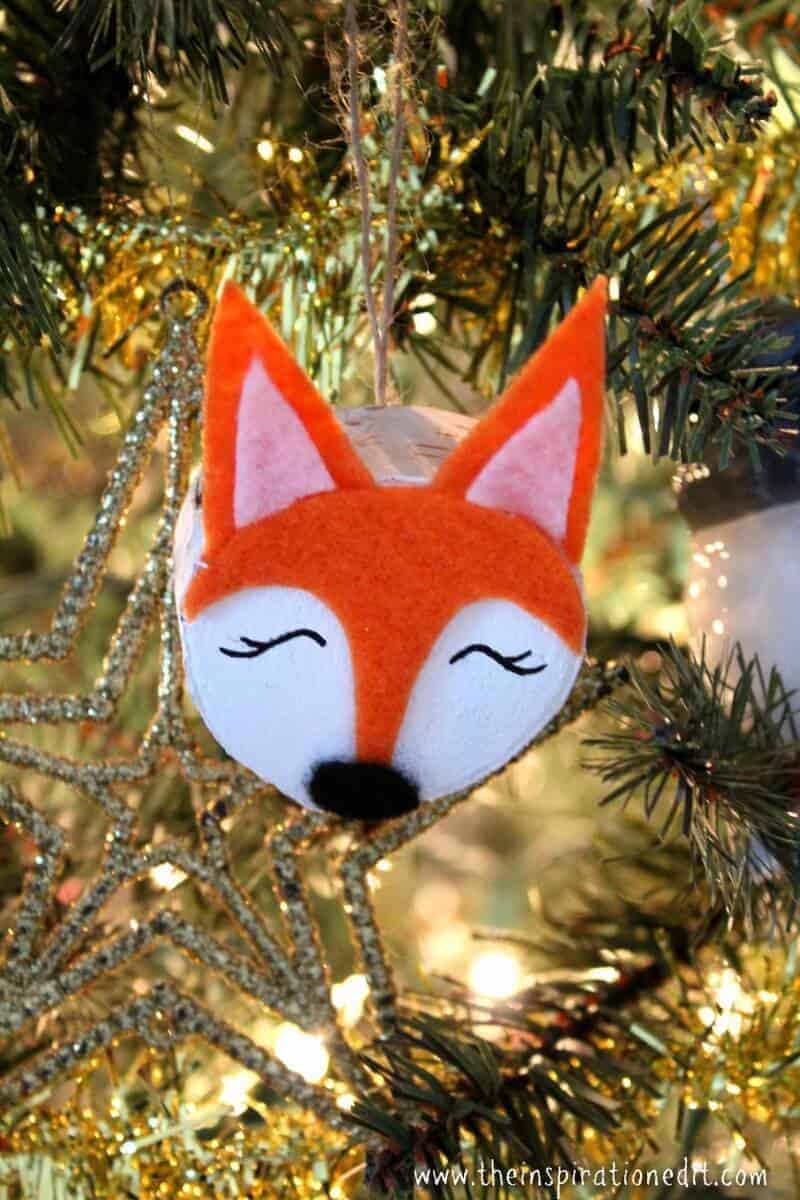 ENJOY!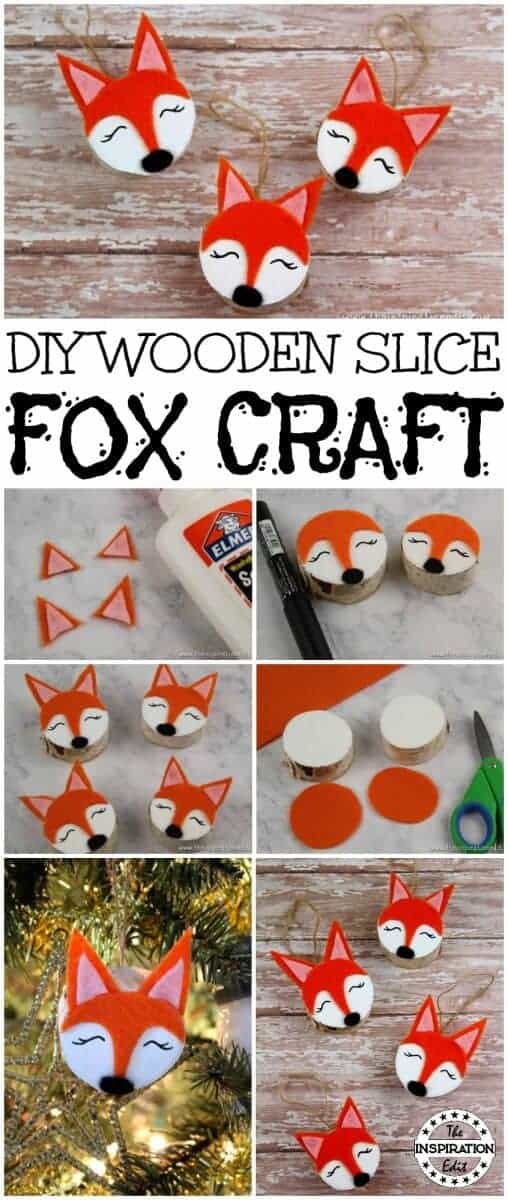 Check Out All Our Fox Themed Ideas Here At The Inspiration Edit
Please Pin This Fox Craft