These Funky Ghost Halloween Pretzels are super cute and easy to make.
Halloween is creeping upon us in a few weeks and it's the perfect time to have a fantastic Halloween party or make some Halloween pretzel treats with the kids.
Today on The Inspiration Edit we are sharing a fantastic Funky Halloween chocolate covered pretzels idea. This was so fun to make and is a easy halloween treat you can make with your kids.
Alternatively why not get busy in the kitchen and make these halloween treats for trick or treat night! I'm sure they would go down a hoot!
*I use affiliate links in this post. If you buy anything from my links I will earn a small commission*
How To Play The Halloween Ghost Game
If you want to play a super fun halloween ghost game then you can use these fantastic ghosts to do just that! All you need is one dice and a good number of these fantastic chocolate covered pretzels.
Take in turns shaking the dice. When the player lands on the number six they win a Halloween Ghost. The player with the most ghosts at the end wins!
You could also make other halloween themed pretzel rods and maybe include them to make the game even more fun. For example, land on a four to wind a witches finger or land on a 3 and win a mummy pretzel rod!
Ingredients For These Halloween Pretzels
12 pretzel rods
12 candy eyes (found near sprinkles and icing)
1/2 cup white chocolate chips or melting chocolate
1/8 cup chocolate chips
How To Make Halloween Pretzels
Heat the chocolate chips in a tall glass or cup by microwaving for 30 seconds, stirring and repeating until melted.
Allow the chocolate to cool for 2-3 minutes.
Dip one halloween pretzel 2/3 way in melted chocolate and roll to coat completely.
Shake off excess. Lay on wax paper, and repeat with remaining pretzels.
Allow to set in the fridge for about five minutes.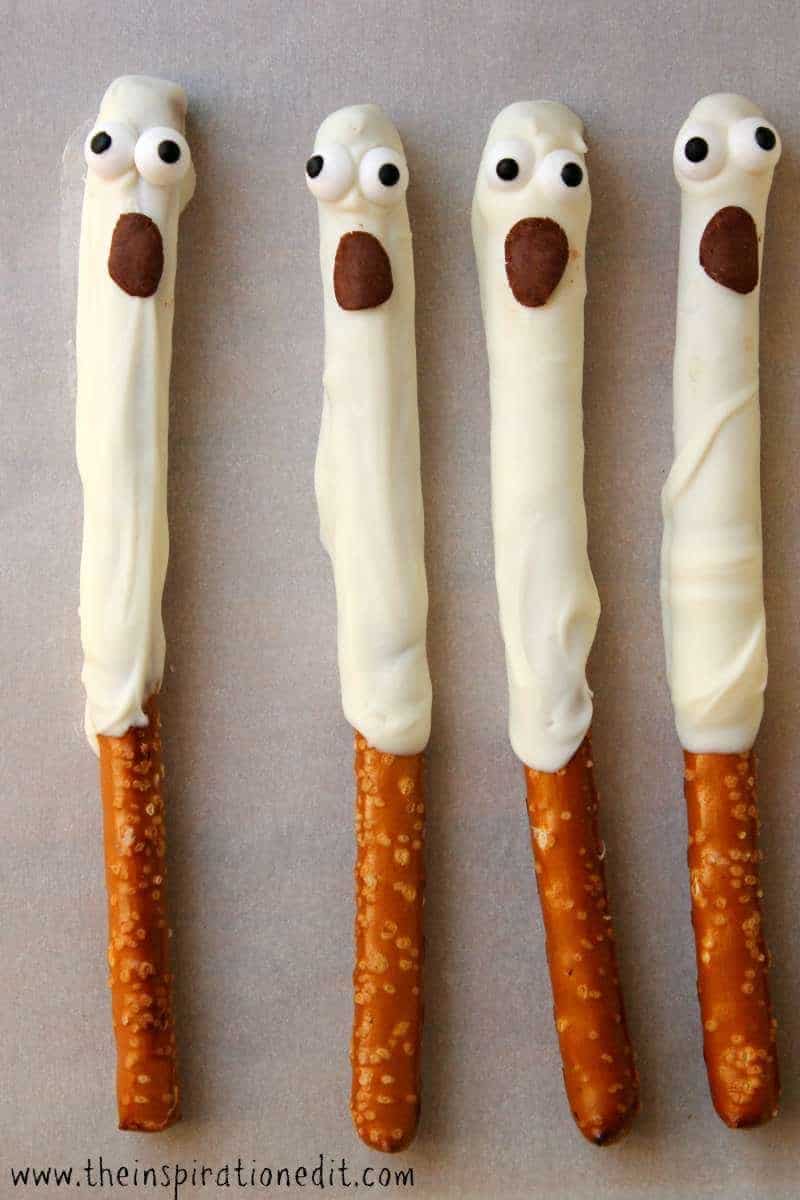 Using a spoon place a little chocolate on the back of the candy eyes and press into place.
Place the chocolate chips in corner of zippered sandwich bag and microwave for 45 seconds.
Knead to make sure it is smooth and melted.
Clip the corner of bag and pipe an oval for the mouth.
Immediately set in the fridge for a few minutes to harden the mouth and store at room temperature until ready to serve.
Your Halloween pretzels are now ready to enjoy!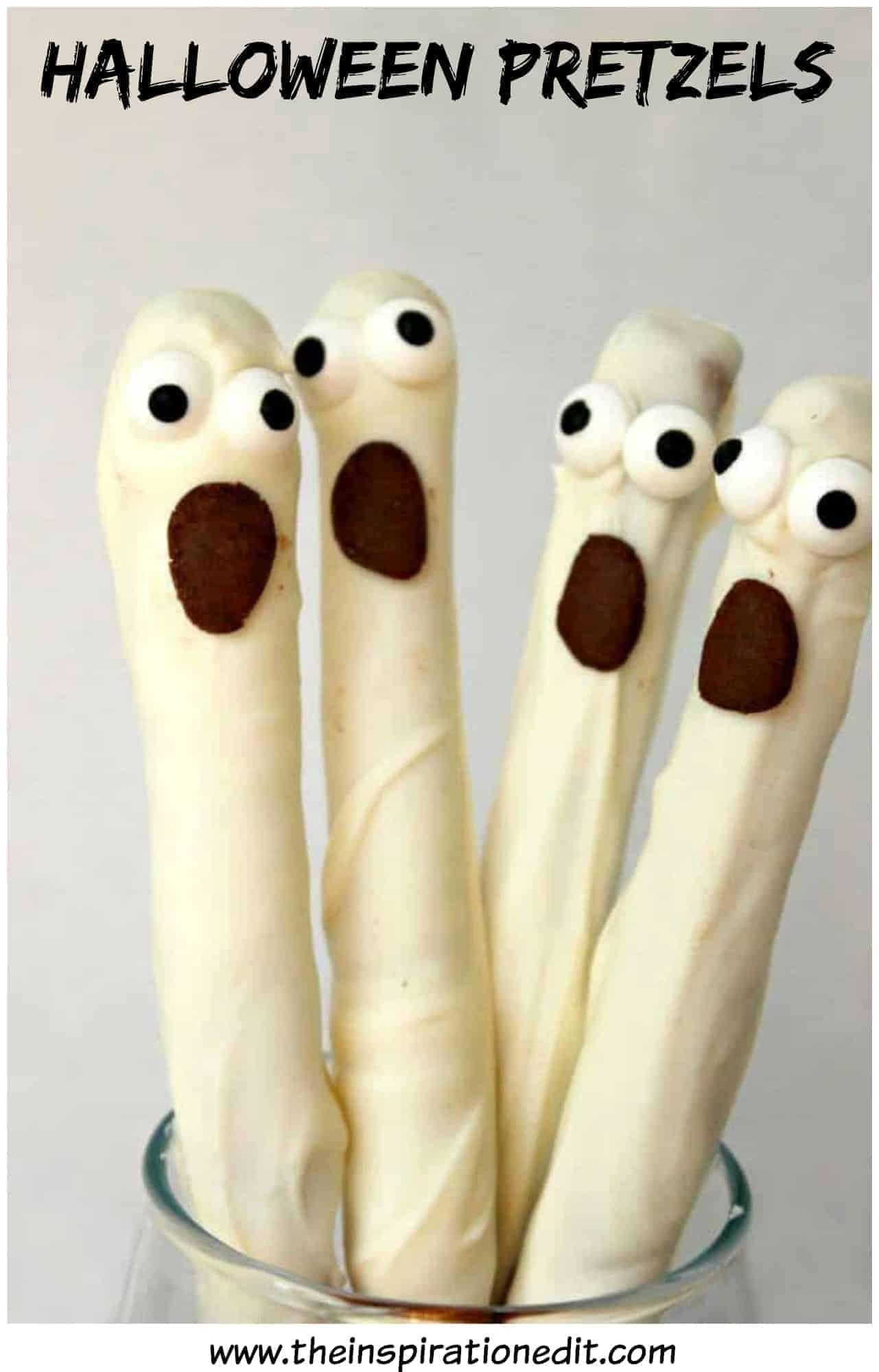 You may also love enjoy the following Halloween party food ideas!
Glowing Eyeball Cupcakes For Halloween
Vampire Lollipops Halloween Treat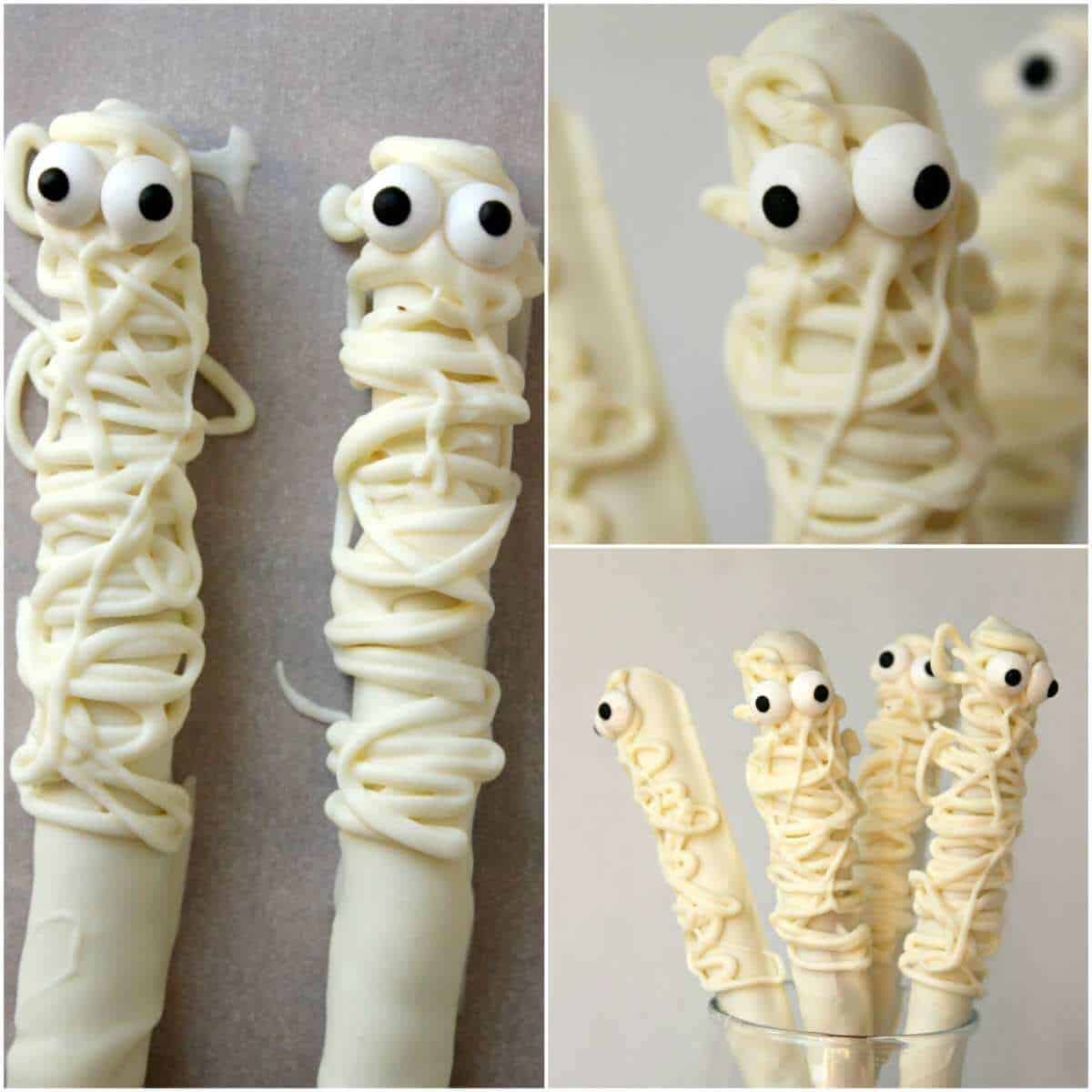 Check out the following fantastic ideas!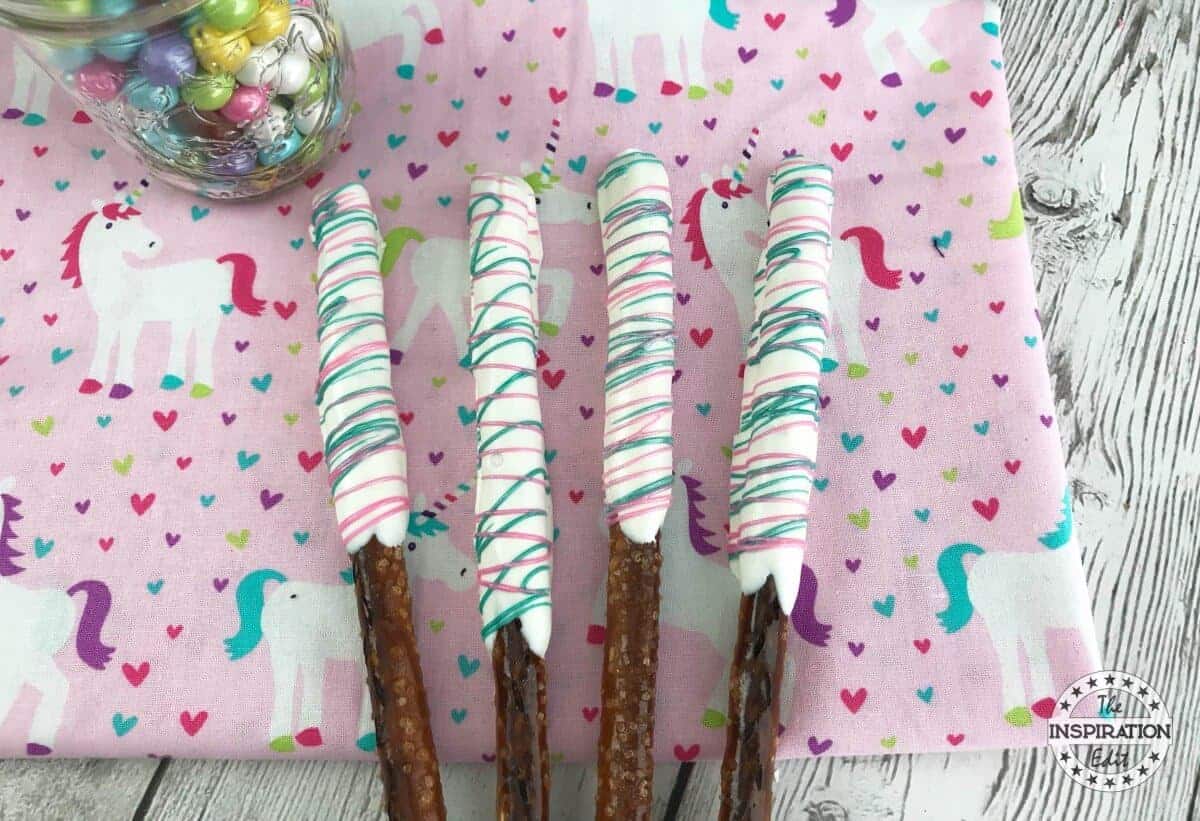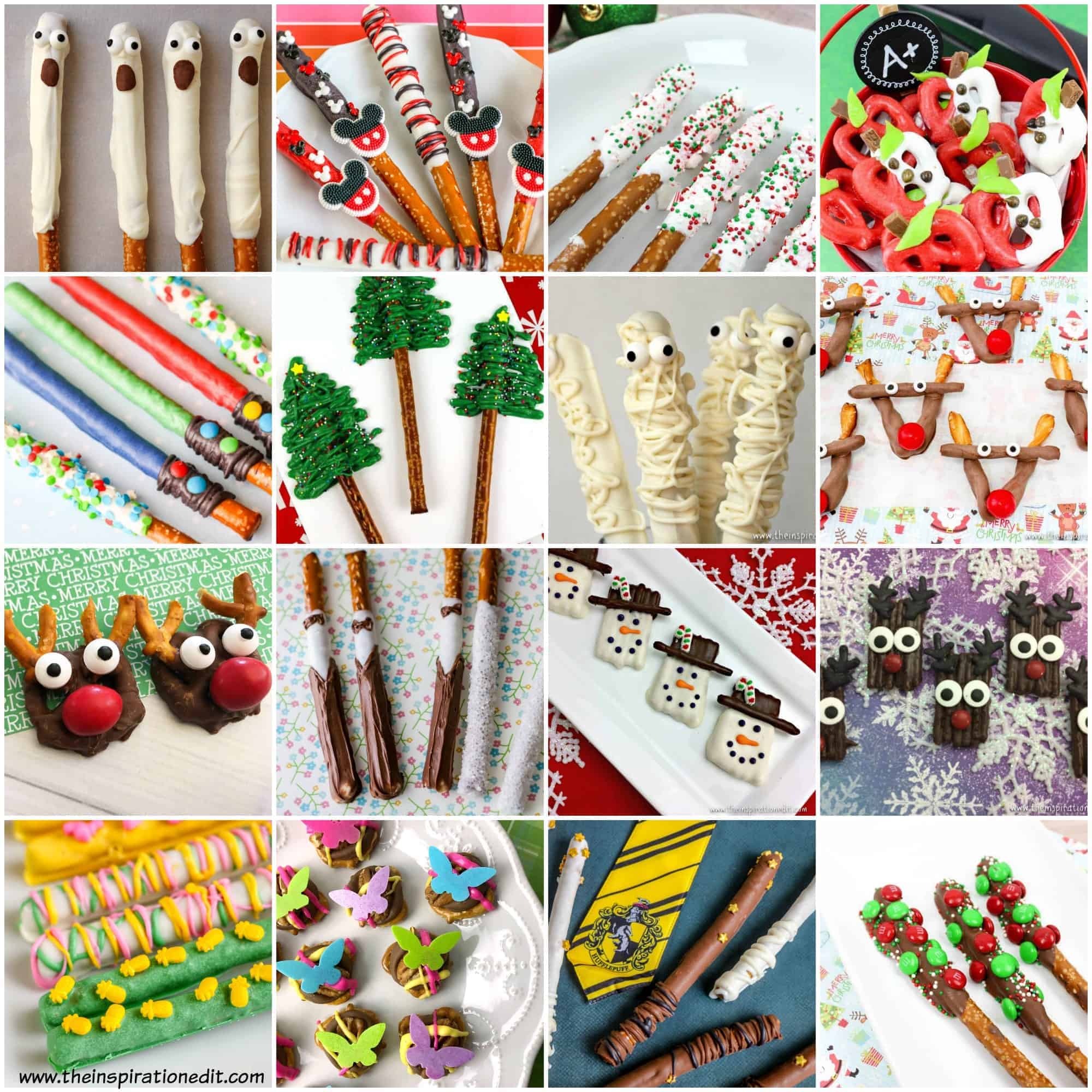 Please pin this fantastic Halloween pretzel recipe. Pinning supports this blog and allows us to share more and more fantastic ideas!