Here is a Halloween meatballs recipe you will love!
Today I am sharing one of my favourite easy halloween recipes here on The Inspiration Edit. Halloween Mummy Meatballs are the perfect Halloween snack or treat for a Halloween Party. It could also make a great meal in the lead up to Halloween.
Some people are not fans of meat so you can use the same principle using tuna meatballs or you could make veggie balls using cauliflower or broccoli instead. There are lots of options you could try.
Here is my recipe, I hope you like these Halloween monster meatballs. We sure do!
*I use affiliate links in this post. If you buy anything from my links I will earn a small commission*
Ingredients For Halloween Meatballs
12 Meatballs, cooked

1 Jar Marinara Sauce

1 Tube Crescent Rolls – Available in the UK from Tesco or Amazon

1 Can of Sliced Black Olives or a Jar of Whole Olives
How To Make Scary Meatballs For Halloween
Roll out the crescent rolls and pinch the seams together.
Use a pizza cutter to cut thin strips, about a ¼ inch wide.
Wrap 2 or 3 of the strips around each meatball, making sure to leave some of the meat showing to look like a wrapped mummy.
If you buy whole olives, slice them first.
Dip 2 olives in a little marinara and place on each meatball.
Put a dab of marinara in the olive hole and place an eyeball on each.
After you wrap the halloween meatball in the crescent roll dough place them in the oven at 350 degrees for 6-8 minutes or until golden brown.
You can serve your Halloween mummy meatballs with marinara sauce.
Enjoy these fun spooky Halloween monster meatballs.
You may also enjoy the following Halloween recipes
Ghost Halloween Pretzel Treats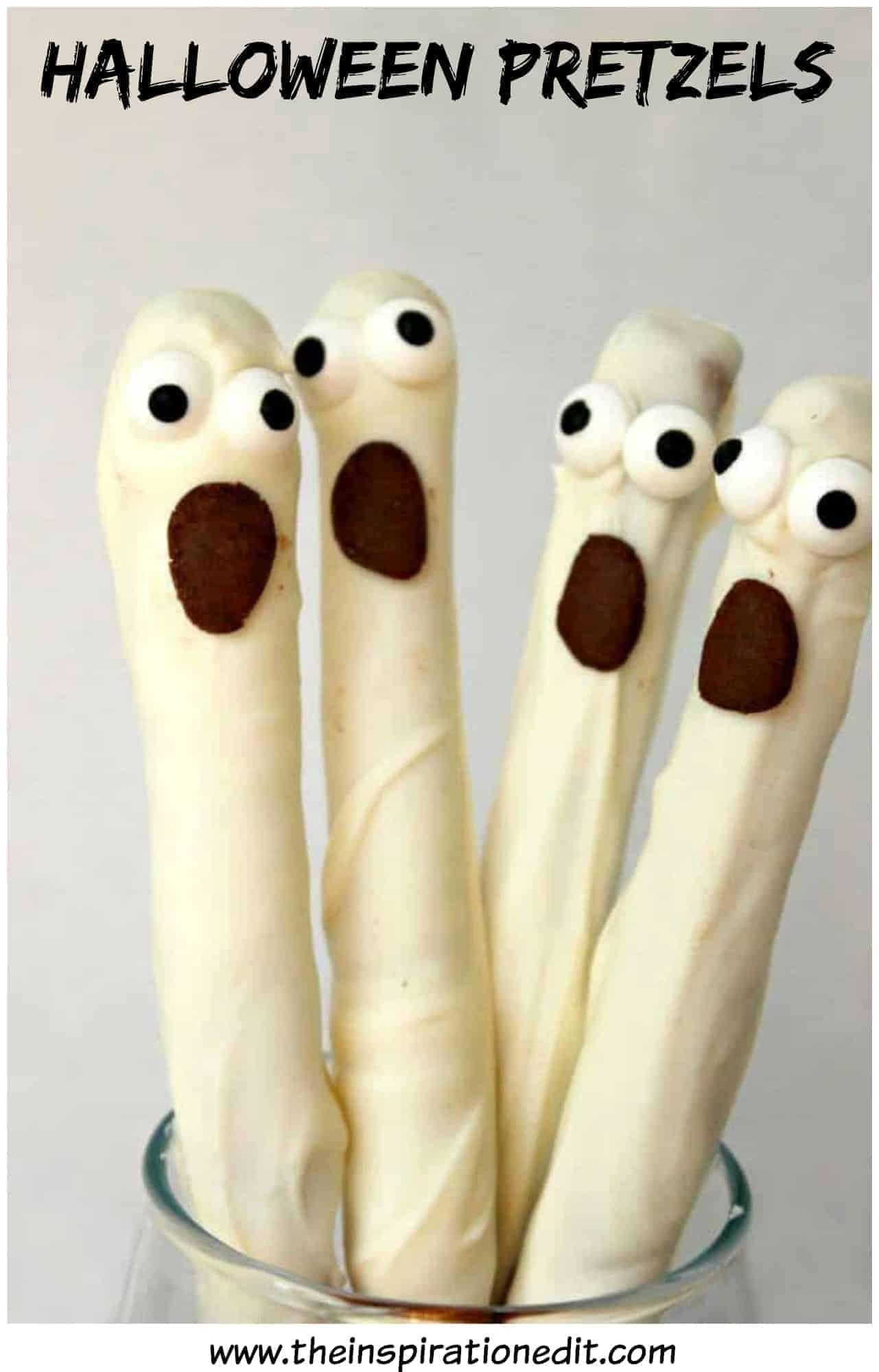 Please pin this fun meatball recipe. Pinning supports my blog and allows me to share more fantastic ideas!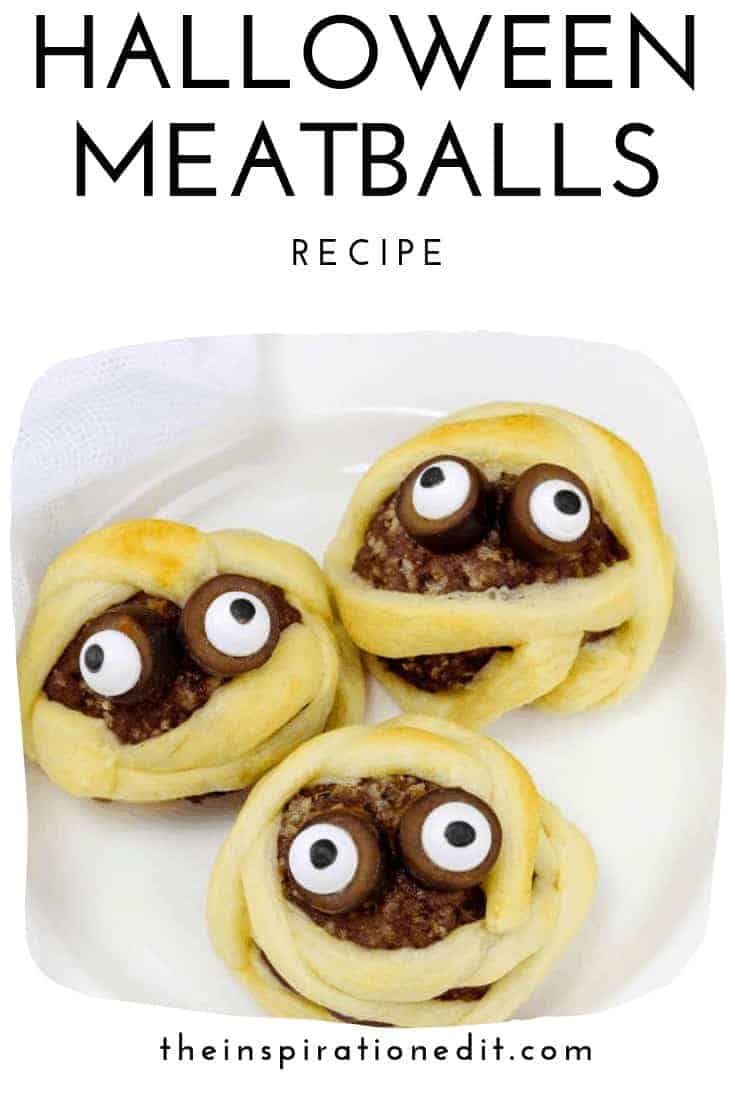 About Angela Milnes
Angela Milnes is a Qualified Early Years Teacher who has specialised in Preschool and Kindergarten teaching. She has a wealth of experience teaching young children and is passionate about kids crafts and having fun as a family. Angela has also taught cooking skills and loves to share both family recipes and easy instant pot recipes here on The Inspiration Edit. Follow her on Pinterest!