Halloween Craft Ideas For Toddlers Bat Magnet
Halloween Craft Ideas for toddlers and older children are always fun to make. Today we have a simple Halloween Craft. It's a Halloween Bat craft that the kids will love and it's an easy craft with only a few materials. So what are you waiting for let's read on and find out how to make this fun halloween craft idea.

Supplies Needed For This Halloween Bat Craft
 Let's Make Our Halloween Bat Craft
One of the reasons I enjoy sharing halloween craft ideas for toddlers is because they are often too small to go out trick or treating. Hence getting crafty at home or in the preschool setting is a great way to let little ones enjoy the halloween season and take part in the fun of halloween. This is also a good recycling idea and a great way to use old bottle tops.
I will now show you how to make this super easy halloween craft. 
Begin by drawing bat wings onto black cardstock.
You can cut one set of halloween bat wings out and then draw and trace around it as many times as you need to make your bats.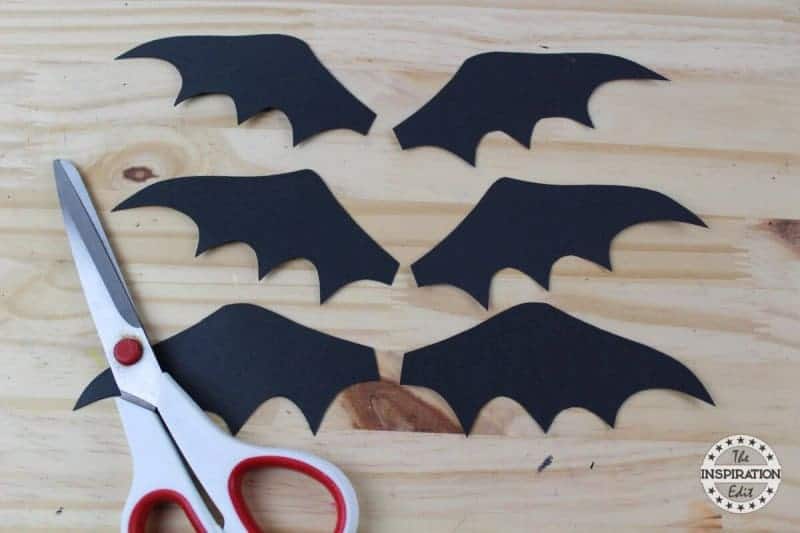 Cut the bat wings out. Glue a magnet on the back of the bottle cap.
Glue the bat wings on the edge of each side of the magnet.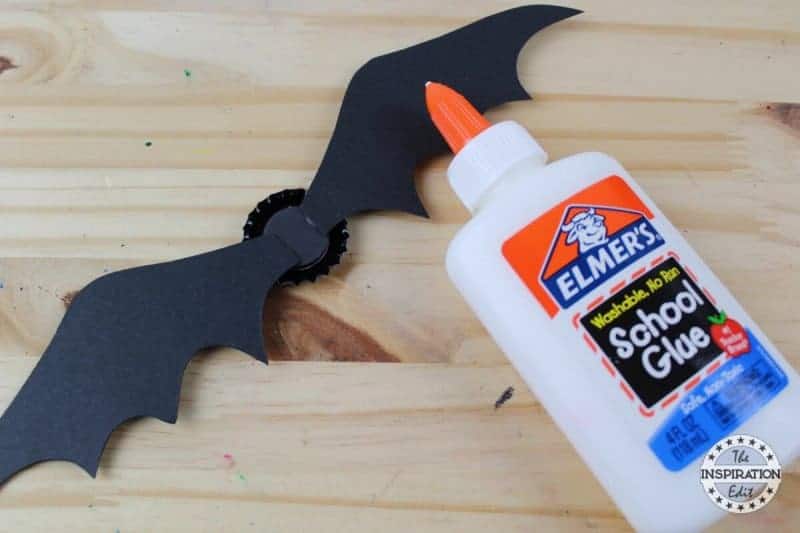 Trim off the edge of the metal eyes. (Skip this step if you use googly eyes)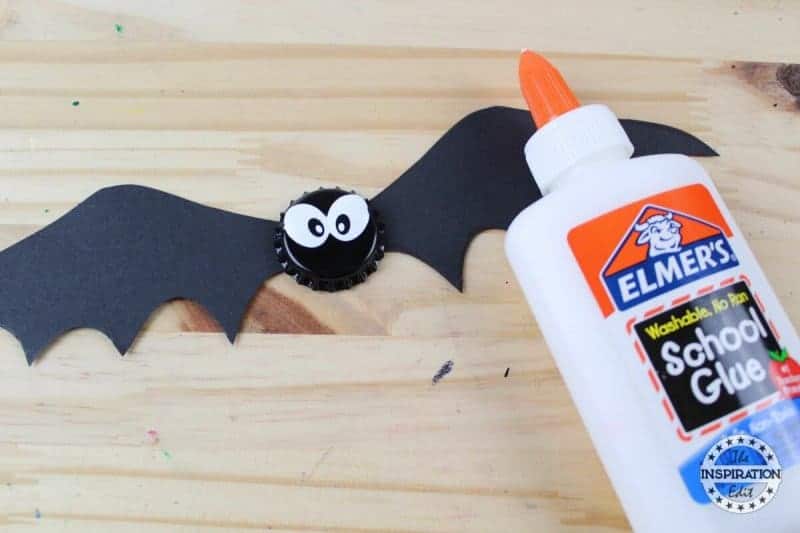 Glue the metal eyes onto the front of the bottle cap.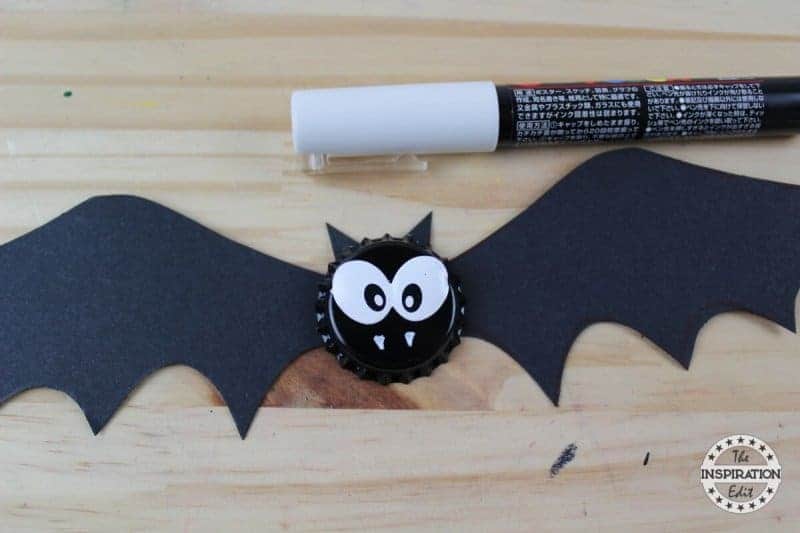 Cut small triangles from black cardstock and glue on the back of the bottle cap.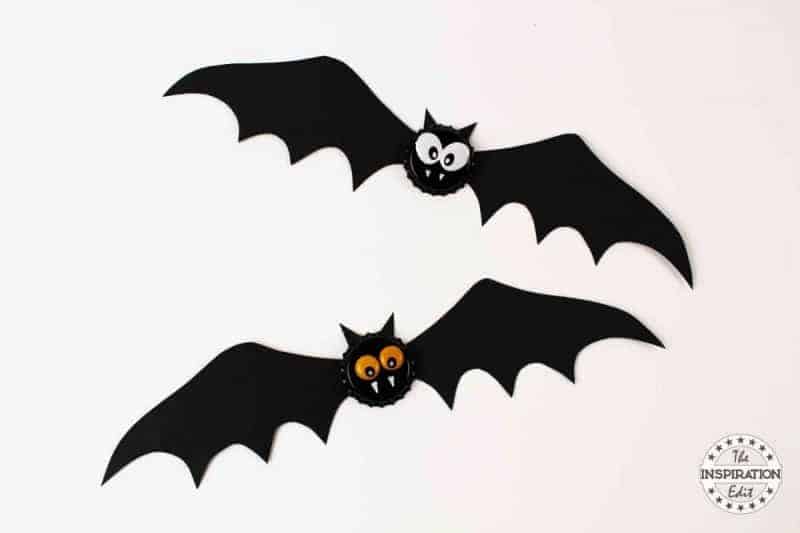 Use a white paint marker to draw on fangs.
This is such a simple halloween craft and I love that it used milk bottle tops and very few supplies.

Your magnet is ready to display your child's favourite Halloween art on the fridge!
Please Pin this simple Halloween craft ideas for kids