Paper Plate Earth Craft Kids Will Love
Earth day is always a great opportunity to get crafty with the kids and teach them the importance of protecting the environment, keeping the earth beautiful and clean and doing our part.
I find learning about pollution quite fascinating and have been chatting to my own daughter about keeping our garden clean and green and being careful to recycle and put the rubbish in the right bins.
Today we have a fantastic paper plate craft which is perfect for timing for Earth Day and perfect for learning about the world. Enjoy.
Supplies For This Earth Day Craft
Apple Barrel Acrylic Paint in Assorted Colors (8 oz), 20713 Spring Green
Nicole Home Collection 200 Count Everyday Dinnerware Paper Plate, 9-Inch, White
Apple Barrel Acrylic Paint in Assorted Colors (8 oz), 20716 Pool Blue
How To Make This Earth Day Craft
Download and print out the Earth template. Cut the template out. (Refer to the photos)
Trace the template onto the bottom (round side) of a paper plate with pencil. Use a black marker to trace over the pencil.
Thin down green and blue paint (or use watercolors). Paint the Earth green and blue. Allow the paint to dry completely.
Your Earth Day craft is complete.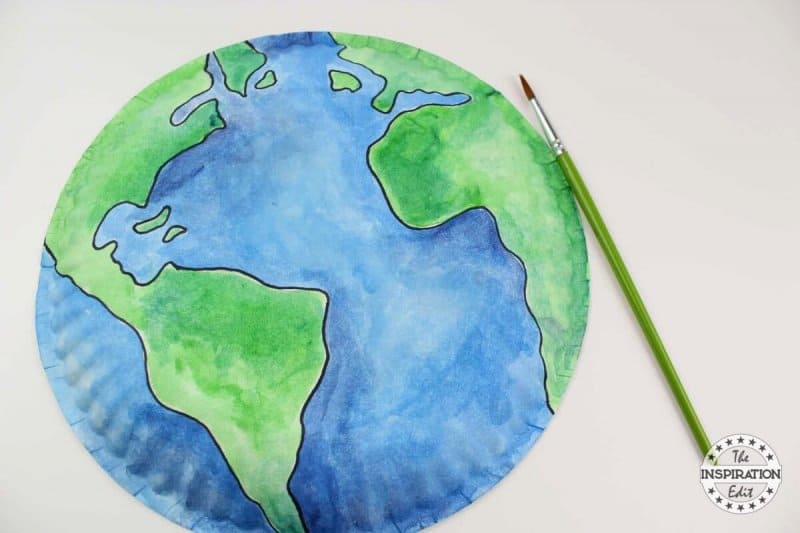 Maybe use this craft as an opportunity to talk to the kids about protecting the planet, recycling and doing our part to reduce waste.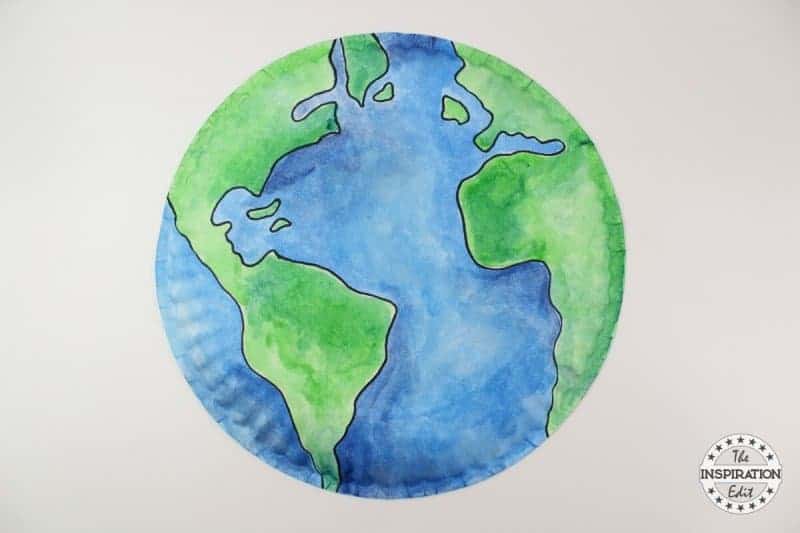 This would be a fun classroom craft. Attach some clear fishing line and hang around the room!
You could even repeat the steps above on the other side of the plate.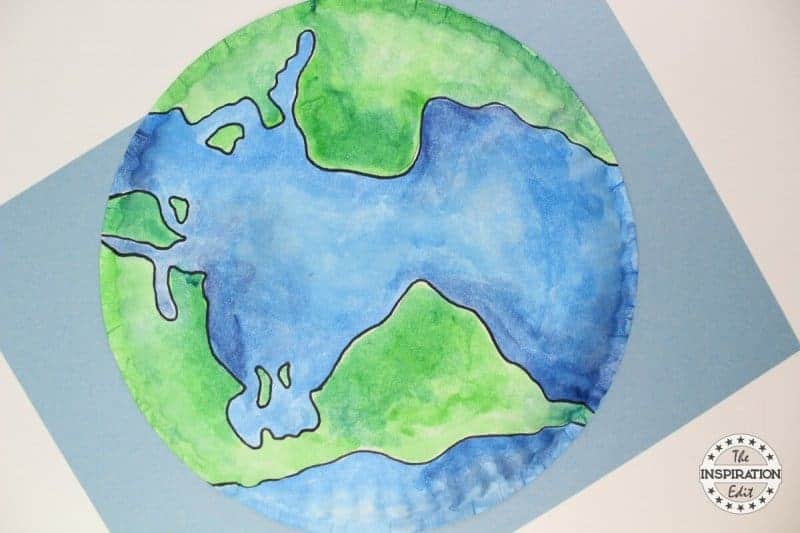 Download Your Free Earth Template Here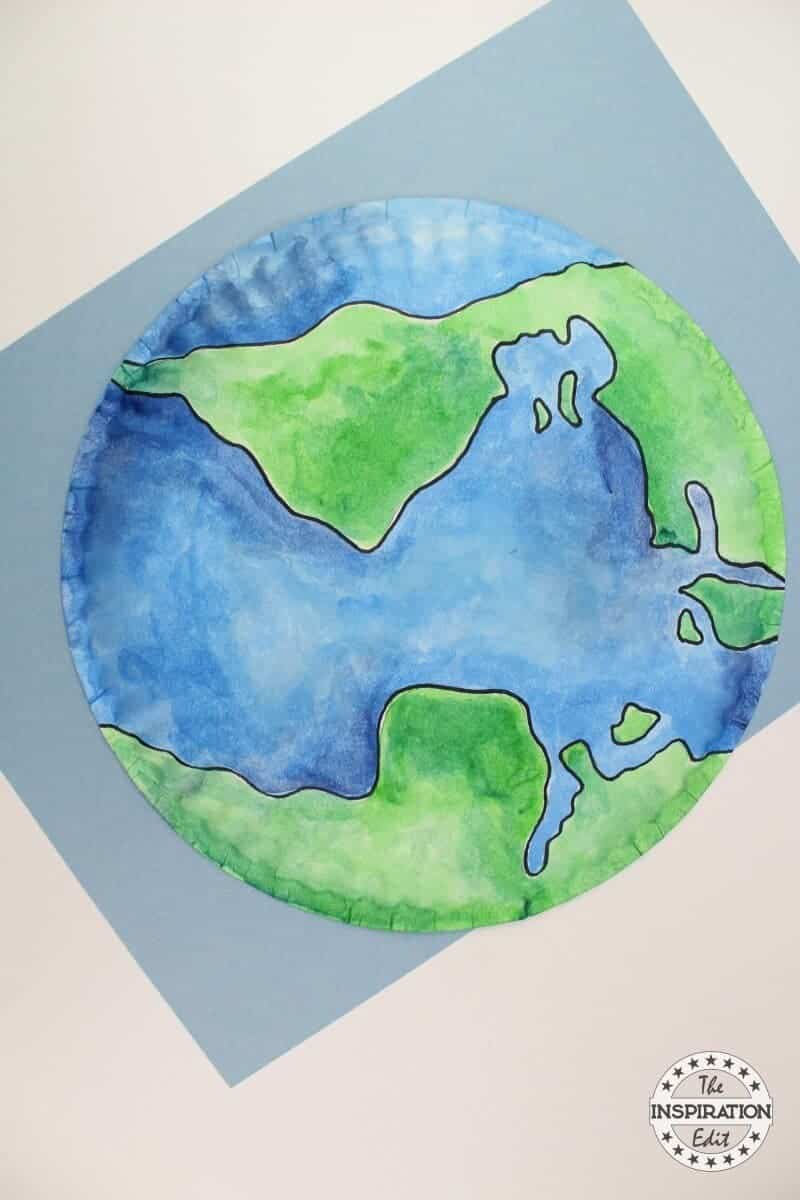 Read our top tips for reducing waste here!
The Travel Book: Mind-Blowing Stuff on Every Country in the World (Lonely Planet Kids)
I Am Earth: An Earth Day Book for Kids
Why Should I Protect Nature? (Rise and Shine) (Why Should I? Books)