Here is a fantastic Fathers Day Card and free printable template.
Fathers Day is a wonderful opportunity to get creative with the kids making gifts and that special DIY Fathers Day card.
My husband John is a dog lover. In fact we are all dog lovers. Yoda and Casper are our world and so when I asked Sylvia what kind of card she would like to make her dad this year she said a dog card!
If your looking for Fathers day card ideas then you may just love this brilliant dog themed card idea. Enjoy.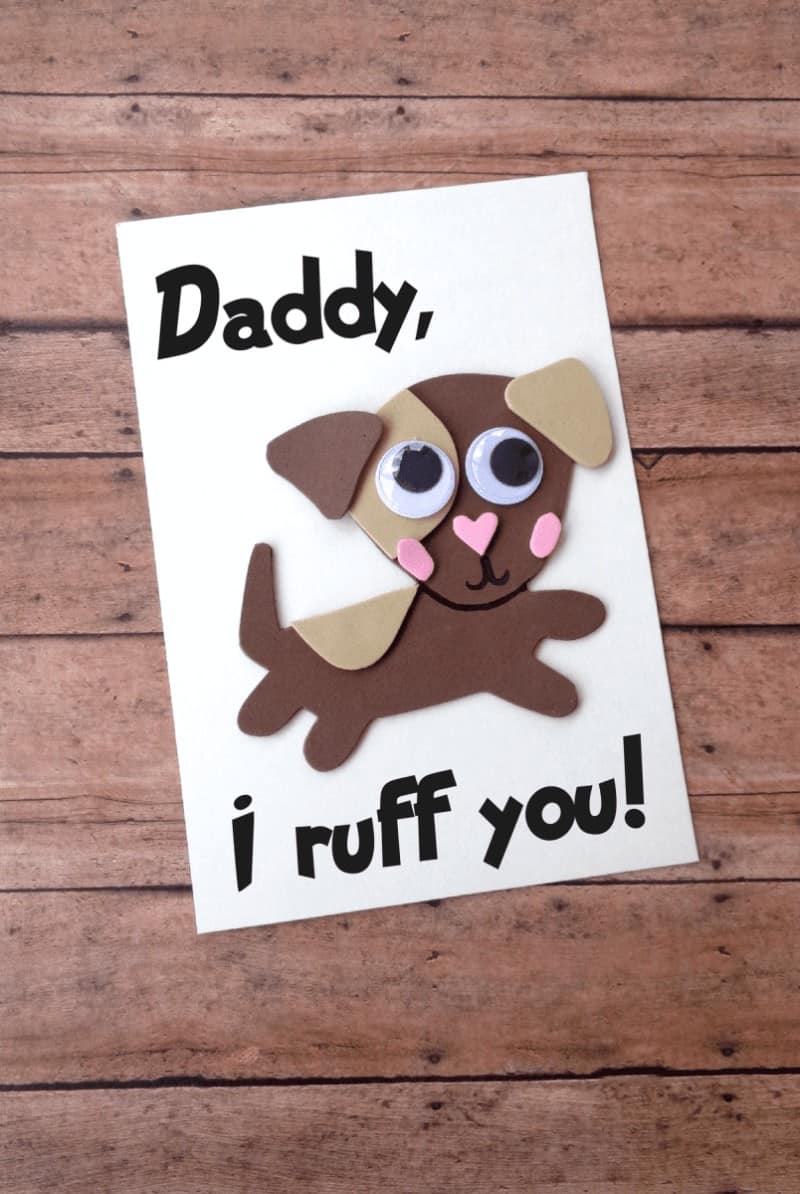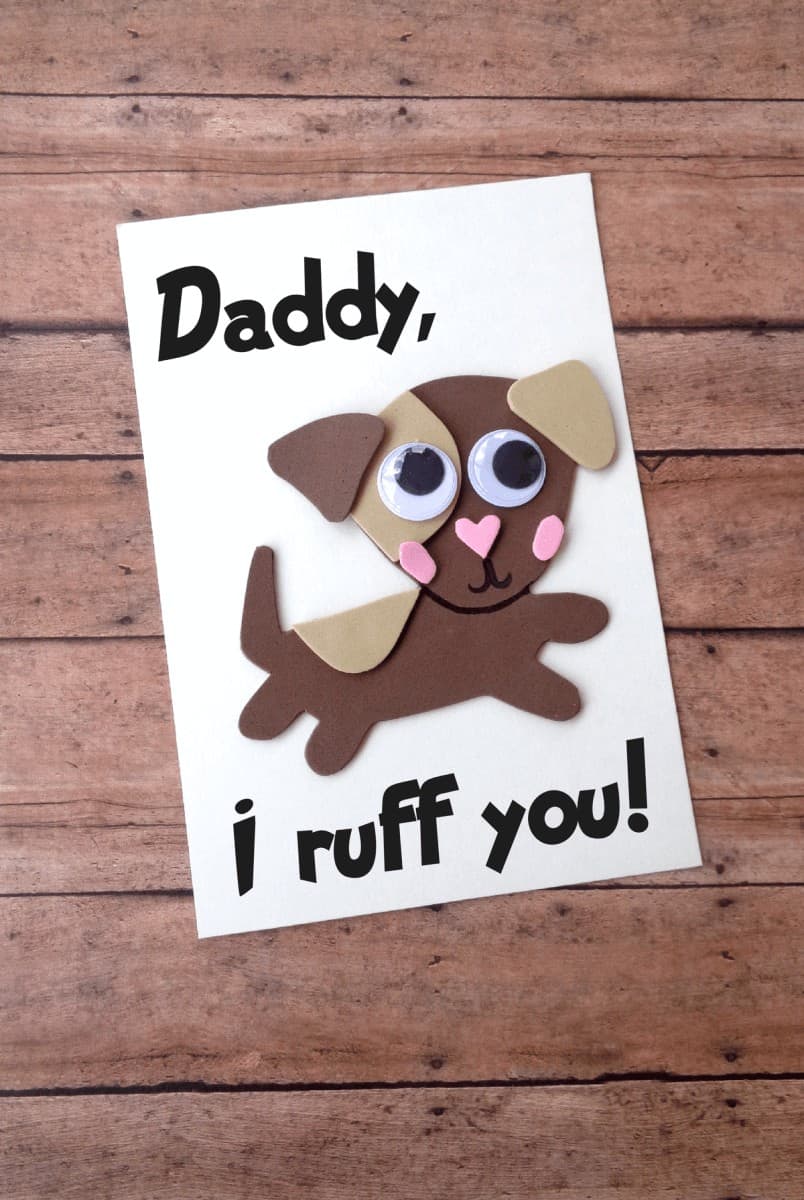 Happy Fathers Day Card
We have a wonderful dog themed Fathers Day card to share here on the blog which I totally love. This is a simple and easy fathers day craft which you can make with preschool and kindergarten aged kids.
*I use affiliate links in this post. If you buy anything from my links I will earn a small commission*
Supplies Needed For This Fathers Day Card For Kids
EVA Foam Sheet Assortment (pack of 78)
Neenah Creative Collection Classics Specialty Cardstock Starter Kit, 8.5 X 11 Inches, 72 Count (46407-01)
Fiskars 8 Inch Softgrip Scissors Straight, Stainless Steel (01-004761J)
How To Make Your Father's Day Card Craft
Begin by downloading and printable father's day card template.
Cut the template out.
Trace the dog onto dark brown craft foam, cut out and set aside.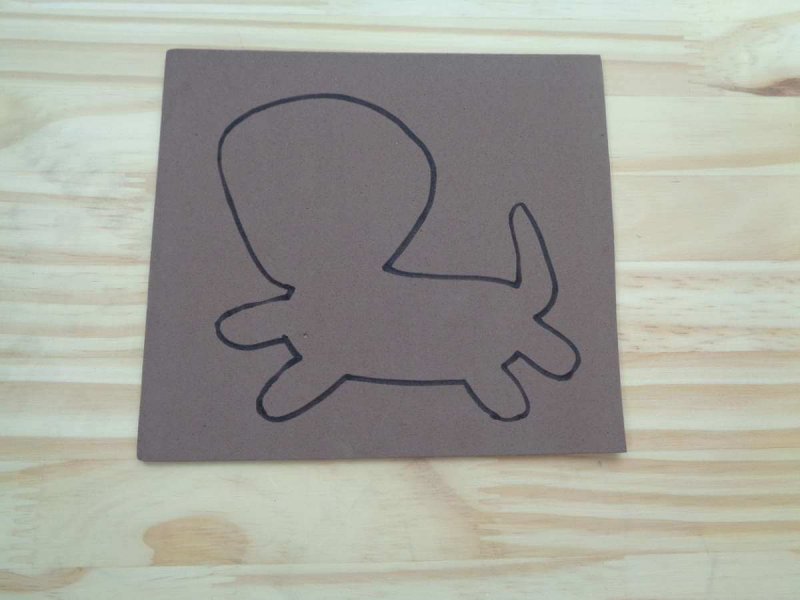 Cut the spots out of the template, trace onto light brown craft foam and set aside.
Trace one ear template onto dark brown craft foam and one ear onto light brown craft foam, cut out and set aside.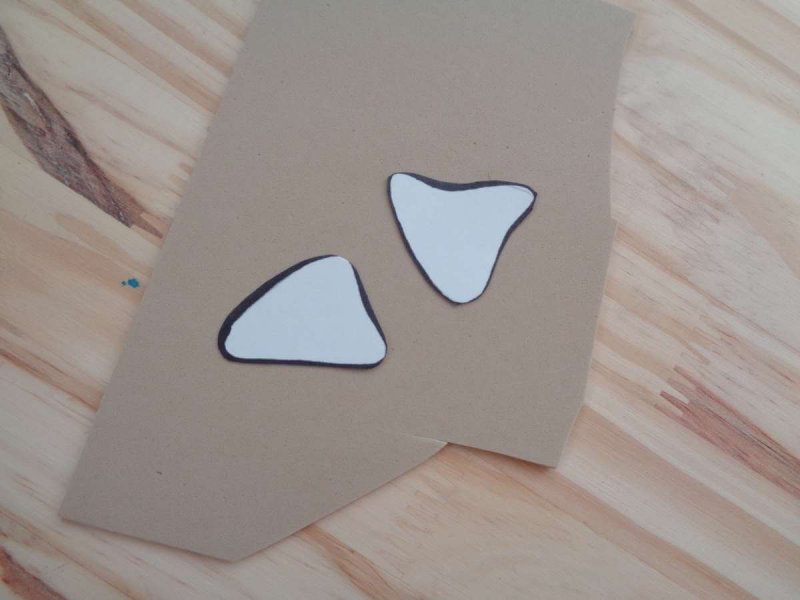 Glue your dog onto white poster board or cardstock.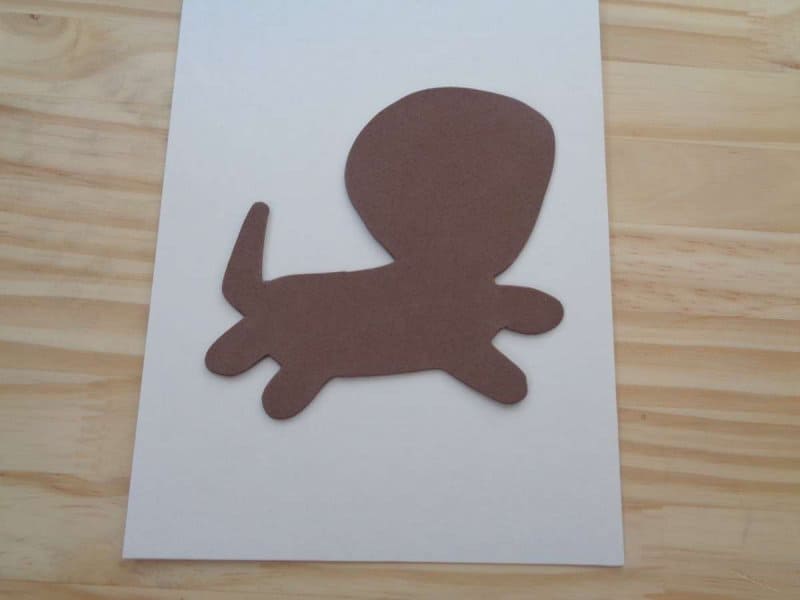 Glue the spots onto your dog.
Glue the ears onto your dog. Next glue on google style eyes.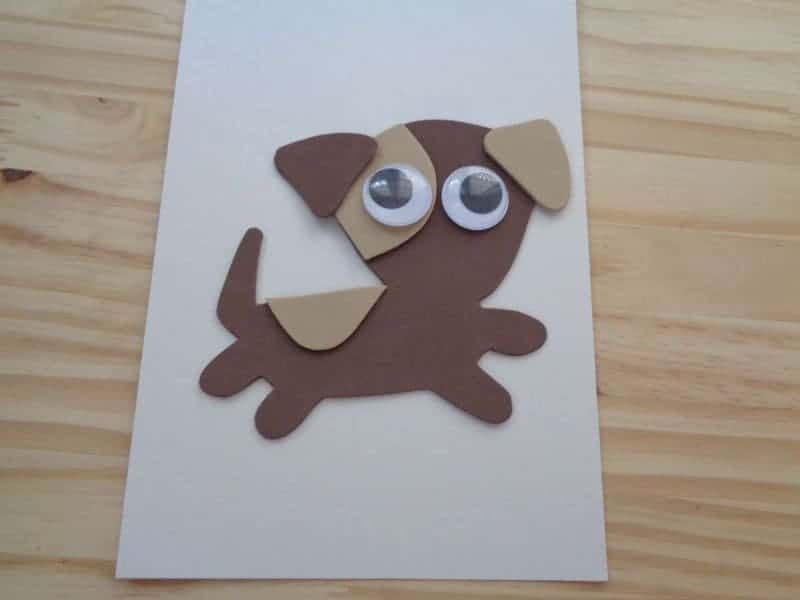 Cut a heart shaped nose and glue on the face of the dog.
Draw on a black mouth or cut one from black craft foam and glue in place.
Cut small rosy cheeks from pink craft foam and glue in place.
Outline the bottom of the face to define it from the rest of the body.
Add a message with marker or print a message and glue onto your card.
We hope you like this father's day craft tutorial! Happy Creating!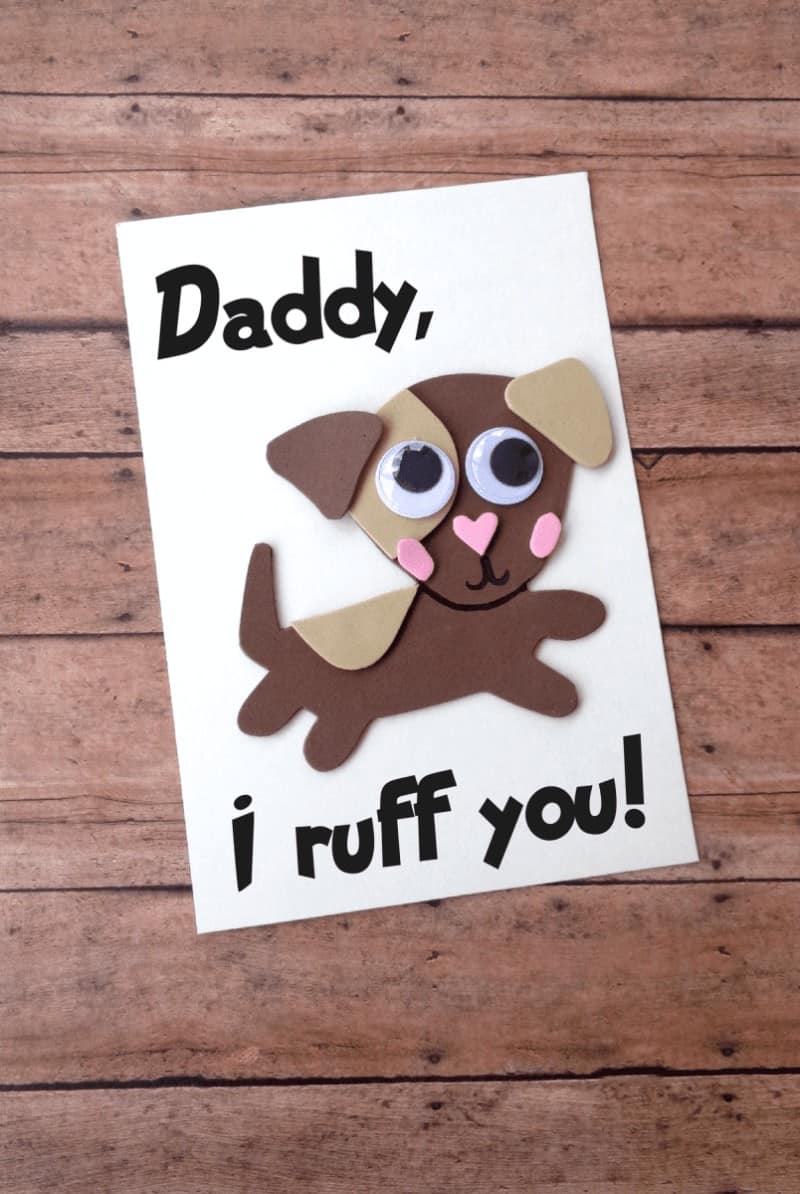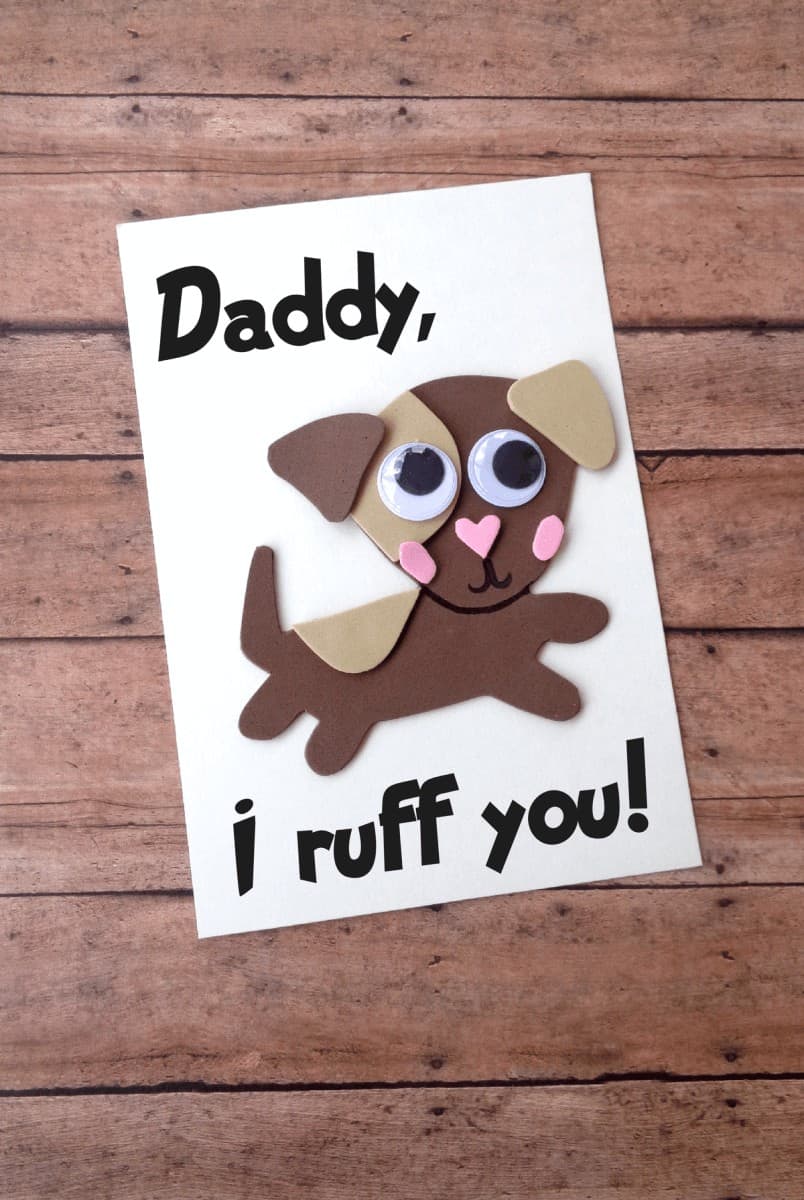 Check out this fantastic diy fathers day craft video!
You may also enjoy the following fathers day crafts ideas!
Elmer's Liquid School Glue, Washable, 4 Ounces, 1 Count
Creativity Street Wiggle Eyes Assorted Sizes, Black, 100-Piece (CKC344602)
Sharpie Permanent Markers, Fine Point, Black, Box of 12, Includes 5 Color Flag Set
Please pin this fantastic father's day card idea. Pinning supports my blog and allows me to share more fantastic content.