It can be a challenge to find food that you actually want to eat when you are on a diet. With Weight Watchers, you can find tons of amazing recipes that work with your diet. This Chinese chicken for weight watchers is one of my favorites. Just looking at the pictures makes my mouth water!
It's great way to get the flavor of Chinese takeout and stick to the WW plan at same time.
*I use affiliate links in this post. If you buy anything from my links I will earn a small commission*
For this recipe, you will need a sheet pan. The recipe serves four and is only 3 Weight Watchers points! If you need extra points, you can always add some rice on the side.
Weight Watchers Chicken Ingredients
2 pounds boneless skinless chicken breasts, cubed

2 ( ounce bags) frozen green beans

An onion, cut into 1 inch pieces

A red bell pepper, cut into 1 inch pieces

⅓ cup soy sauce

2 tablespoons sesame oil

Swerve Brown Sugar alternative (4 T)

1 teaspoon ground ginger

Garlic powder (1 T)

Red pepper flakes (1/2 teaspoon)

1 tablespoon toasted sesame seeds
How to cook Chinese Chicken
Place cubed chicken into a zip-top freezer bag or large bowl.
In a small bowl or mason jar, mix together liquid amino, sesame oil, brown sugar alternative, ginger, garlic, and red pepper flakes.
Pour HALF of the sauce over chicken and toss the chicken to coat evenly.
Allow to rest on the counter top while you prepare the vegetables and preheat the oven.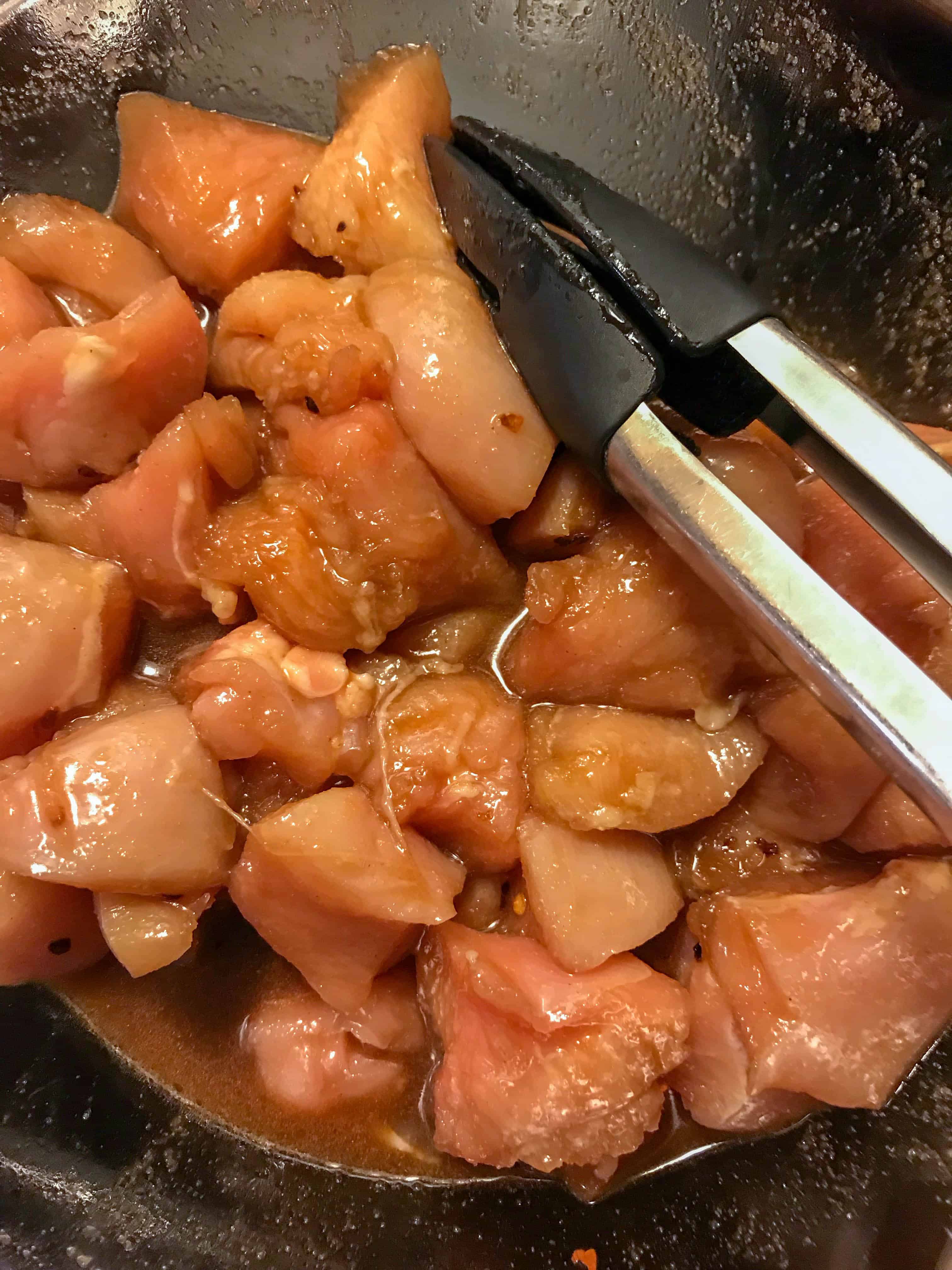 5. Preheat oven to 425 degrees. Prepare a rimmed baking sheet with aluminium foil (for easier cleanup) spritzed with non-stick cooking spray.
6. Remove chicken from marinade and place on baking sheet, spacing evenly.
7. Add vegetables around the chicken.
8. Pour remaining sauce over the chicken and vegetables.
9. Cover with Sesame Seeds for taste.
10. Bake for 15 minutes, turning chicken and vegetables halfway, or until chicken is cooked through.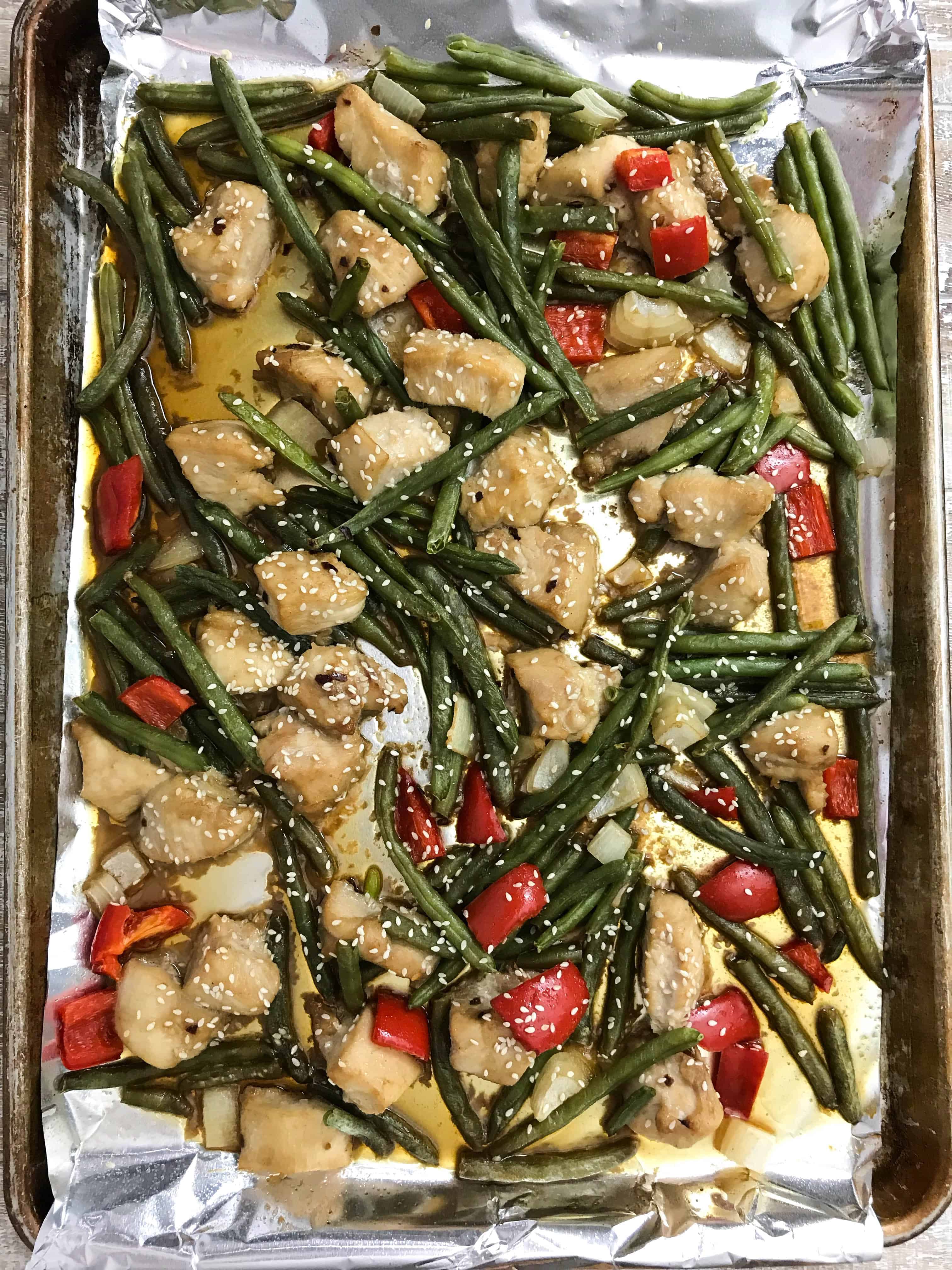 Once your meal is cooked, serve and enjoy.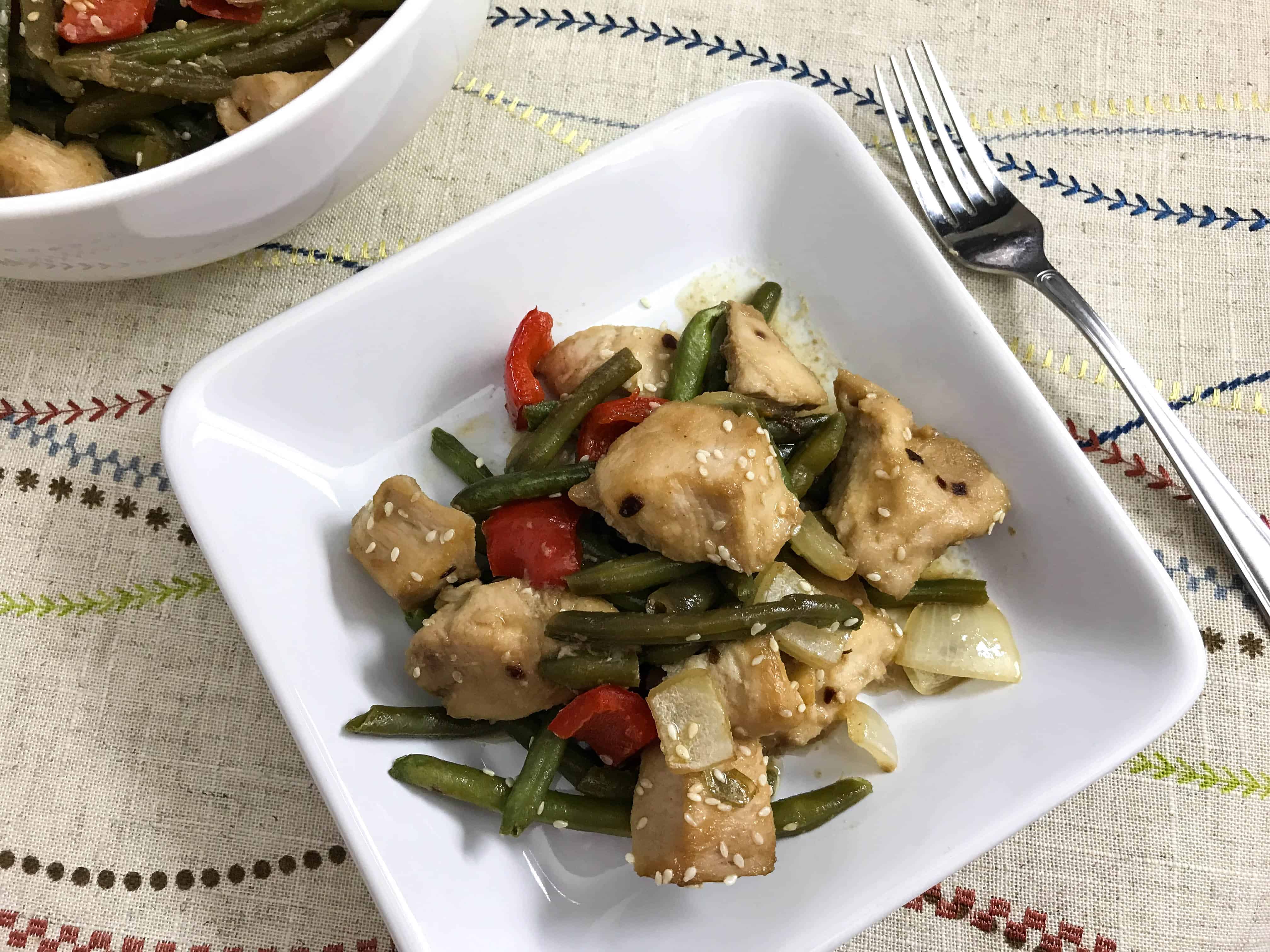 Did you enjoy this recipe? If so, try some of our other Weight Watchers recipes below:
Don't forget to pin this fantastic Weight Watchers Chinese Chicken recipe and any others you may want to try!