Are you looking for the perfect wedding party favor idea? I have been to a lot of weddings and I can tell you most wedding favors are bubbles. Although the bubbles are fun, food is even better! These Wedding Pretzel Party Favors are the perfect finger food idea for a wedding favor.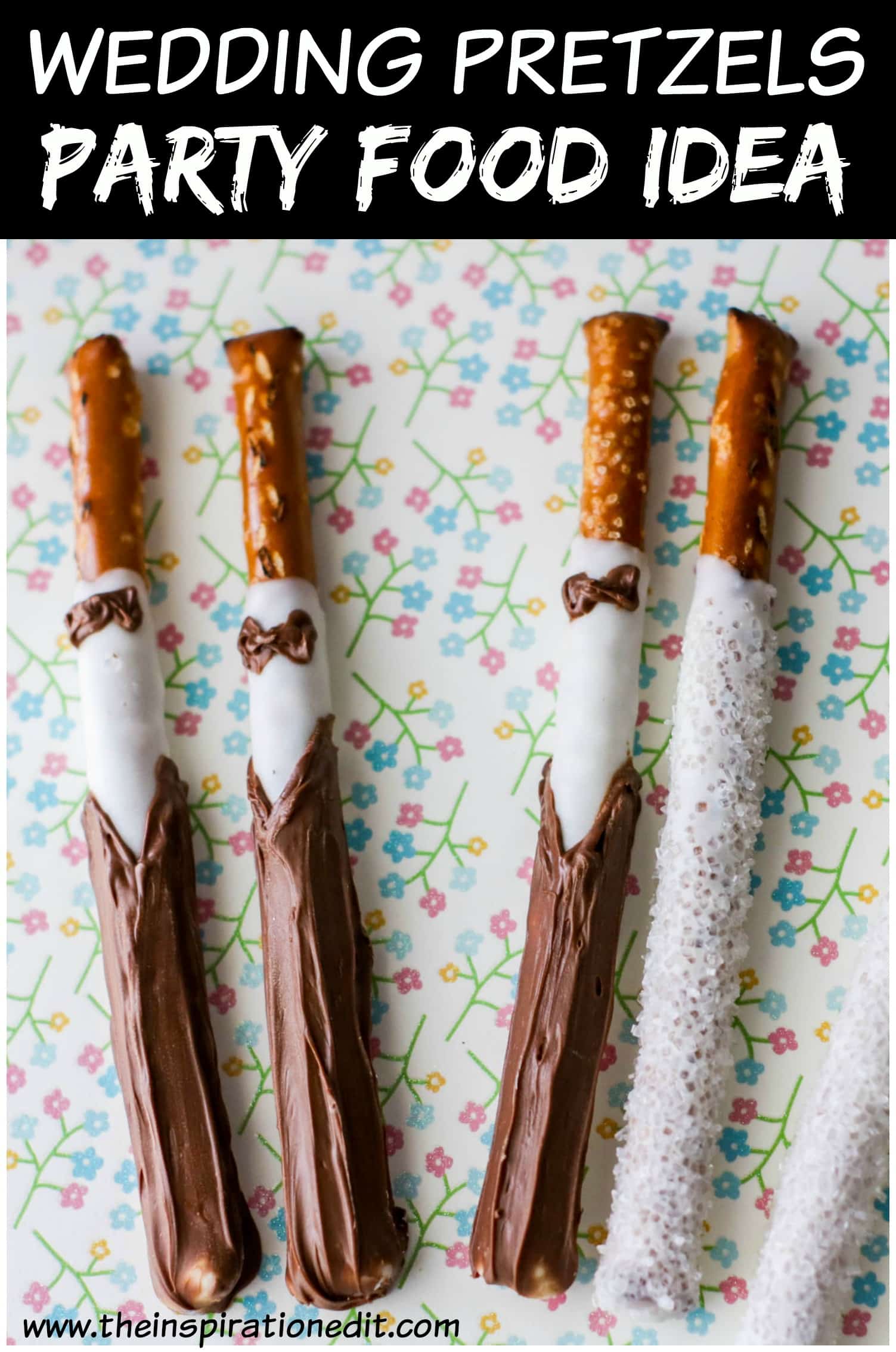 *I use affiliate links in this post. If you buy anything from my links I will earn a small commission*
Why Do I Need Wedding Favors?
Are you wondering why you even have to do wedding favors? To be honest, it is really just a sweet gesture that tells your guests you appreciate them coming to your wedding. These sweet gestures can be part knick-knack as well which means guests will feel sort of guilty throwing them away in a few years, but they will.
Basically, you need wedding favors as a way of saying thank you, but who wants to spend money and time on something that is going to get thrown away?! I know I don't This is why edible wedding favors exist!
Check out our Wedding Pretzel Party Favors for a way to give a party favor without the waste!
Pretzel Rod Ingredients
Pretzel rods
White candy melts or vanilla-flavored almond bark
Milk Chocolate morsels or chocolate-flavored almond bark
Assorted sprinkles, if desired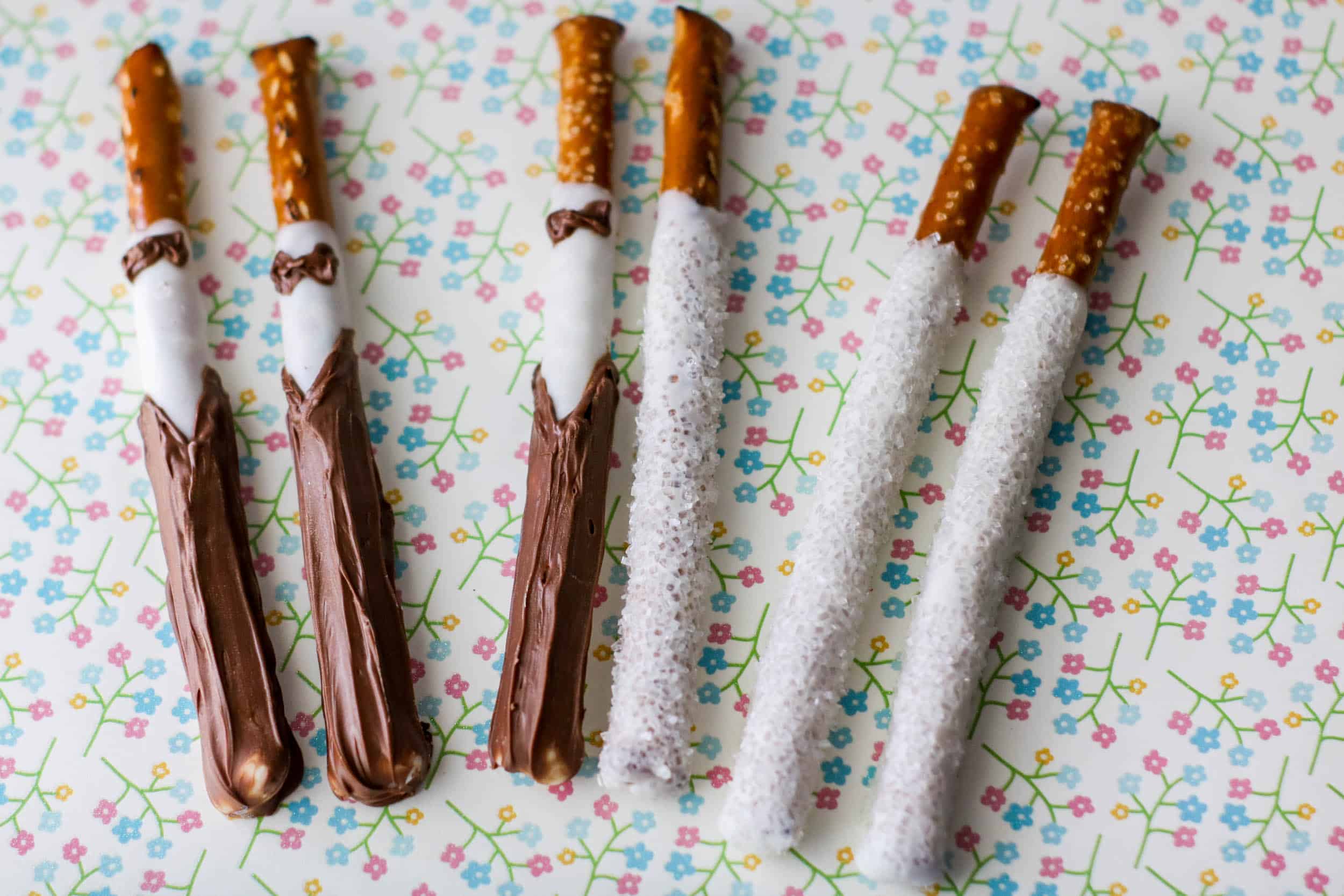 How to Make Wedding Pretzel Party Favor
---
Melt the candy coating according to package directions giving special care not to overheat the candy. If the candy coating is overheated, it will be too thick.
You can add 2 teaspoons of vegetable shortening or coconut oil to help thin the candy but do not add any other type of liquid as the candy will seize and harden.
Pour candy coating over two-thirds of the pretzel rod and shake gently to remove excess. If applying sprinkles, do so immediately rotating the pretzel rods to coat all sides. Larger sprinkles work best if placed individually.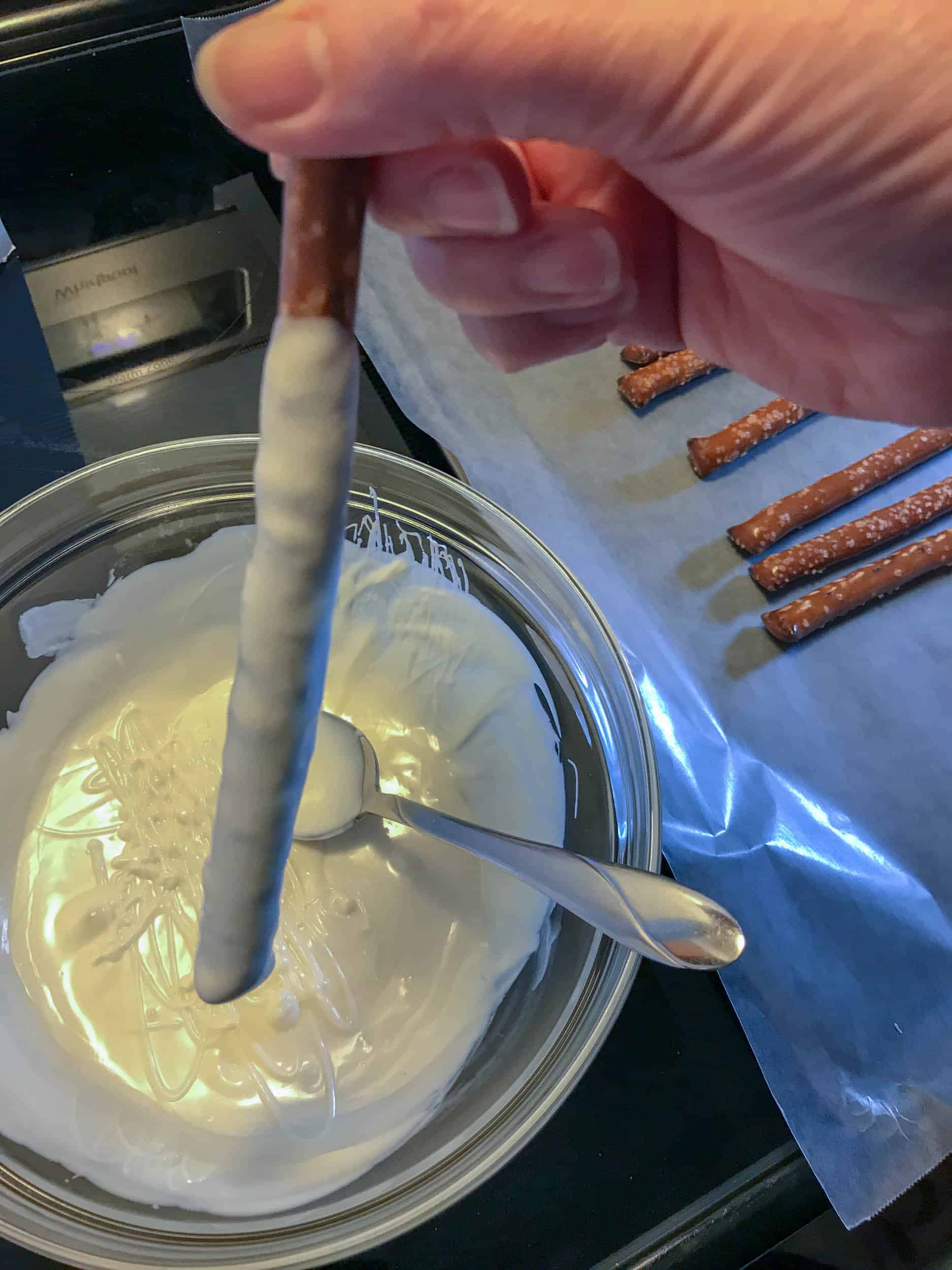 Place pretzel rod on waxed paper or cooling rack. (Cook's notes: Waxed paper makes for easier release.)
If dipping with additional chocolate (for the groom), allow initial candy coating to set completely.
Then, use a spoon to pour and spread the chocolate over the pretzel rods. Before the pretzel sets, gently pick it up and move to clean wax paper.
To create the bow tie, transfer melted chocolate to a piping bag or freezer bag with the corner snipped.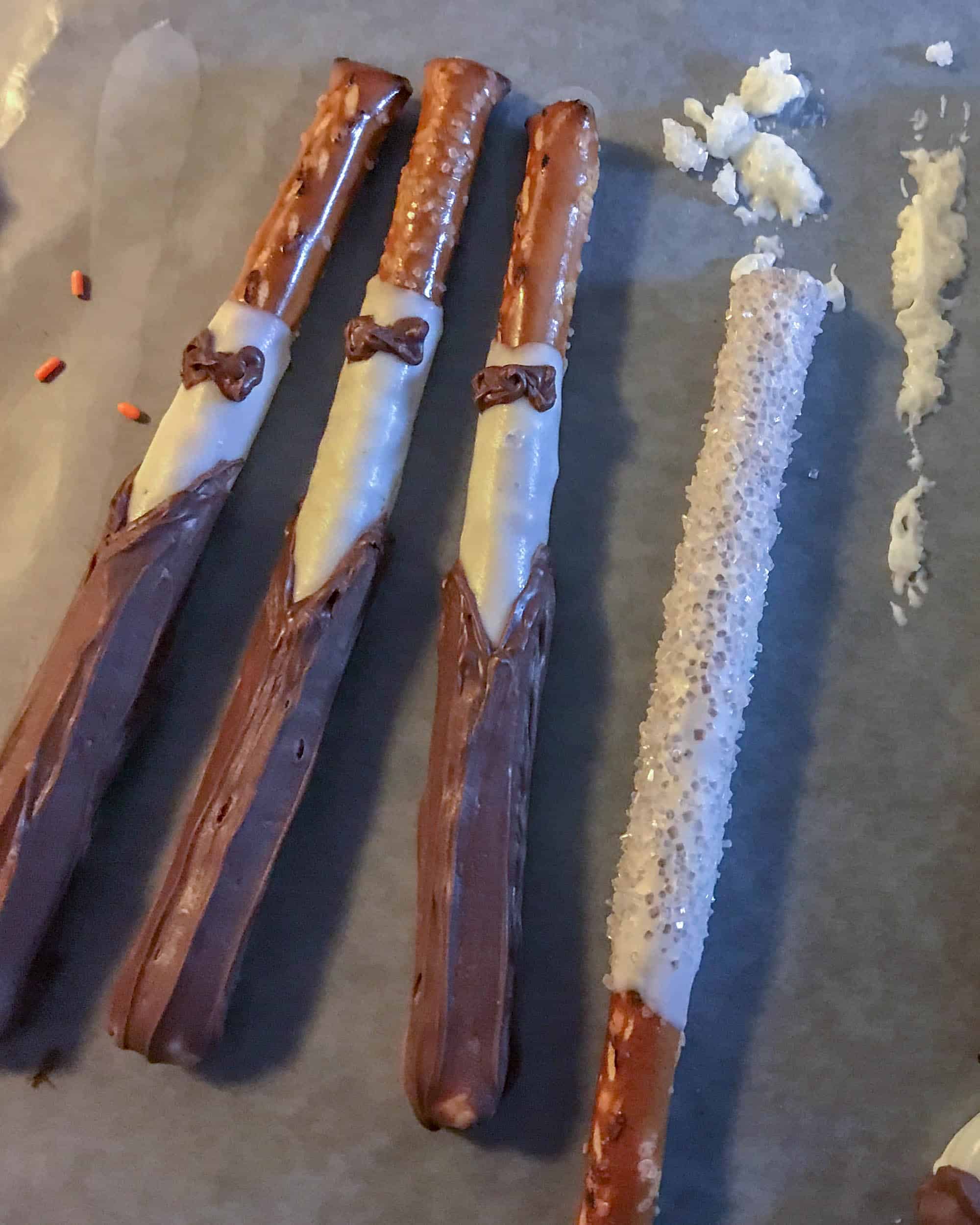 Create the tie with a figure-8 motion. Use a toothpick to create the points on the edges if needed.
Let your Wedding themed pretzel rods dry completely before packaging or serving.
Store in an airtight container at room temperature. Placing in the refrigerator may cause the pretzel to soften.
Check out the following fantastic ideas!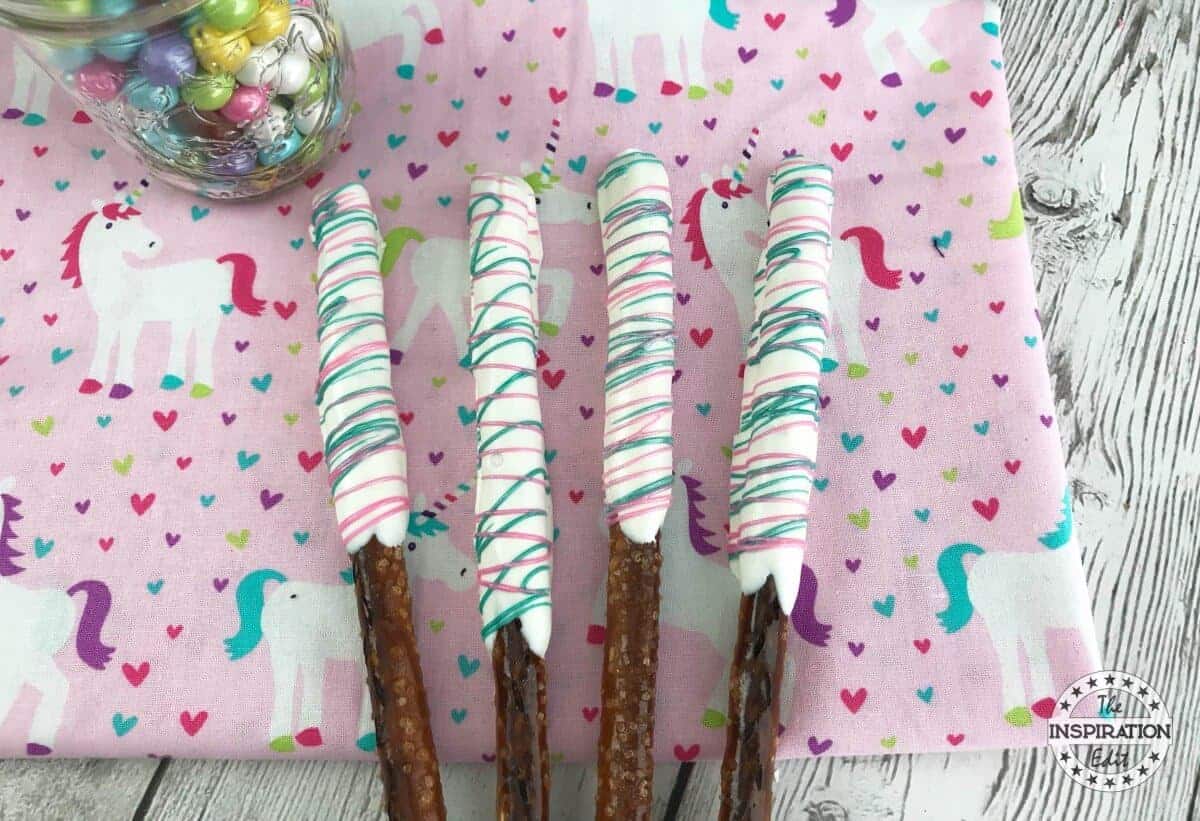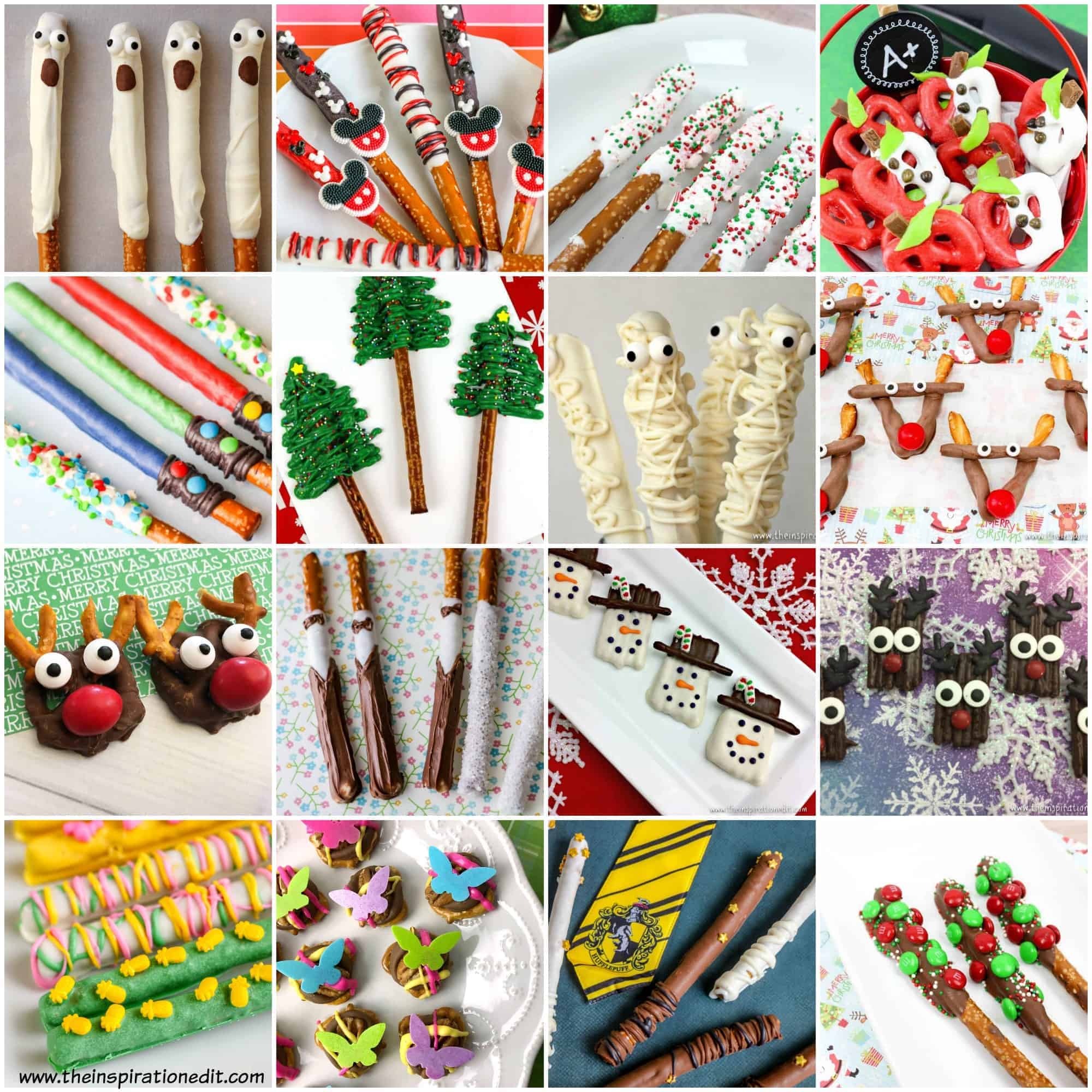 Please pin these fabulous wedding themed pretzel rods! Pinning supports my blog and is a great way to share new content with others!