Homemade Soap Recipe – A Great Gift Idea
Homemade Unicorn Soap is a fun activity to make with kids or as a gift. Today we have a fun, easy and simple tutorial for making your own DIY Unicorn Soap. We really love the mythical Unicorn and making Unicorn crafts is always super fun. We hope you love this easy soap making tutorial.
Super Cute Unicorn Soap Recipe
Melt and pour soap is a great and easy way to make your own homemade soap recipes. Whilst this is a fantastic soap recipe using a Unicorn mold, you could use any shape mold, such as a dinosaur mold or a flower mould to make a variety of different shaped soaps.
Enjoy!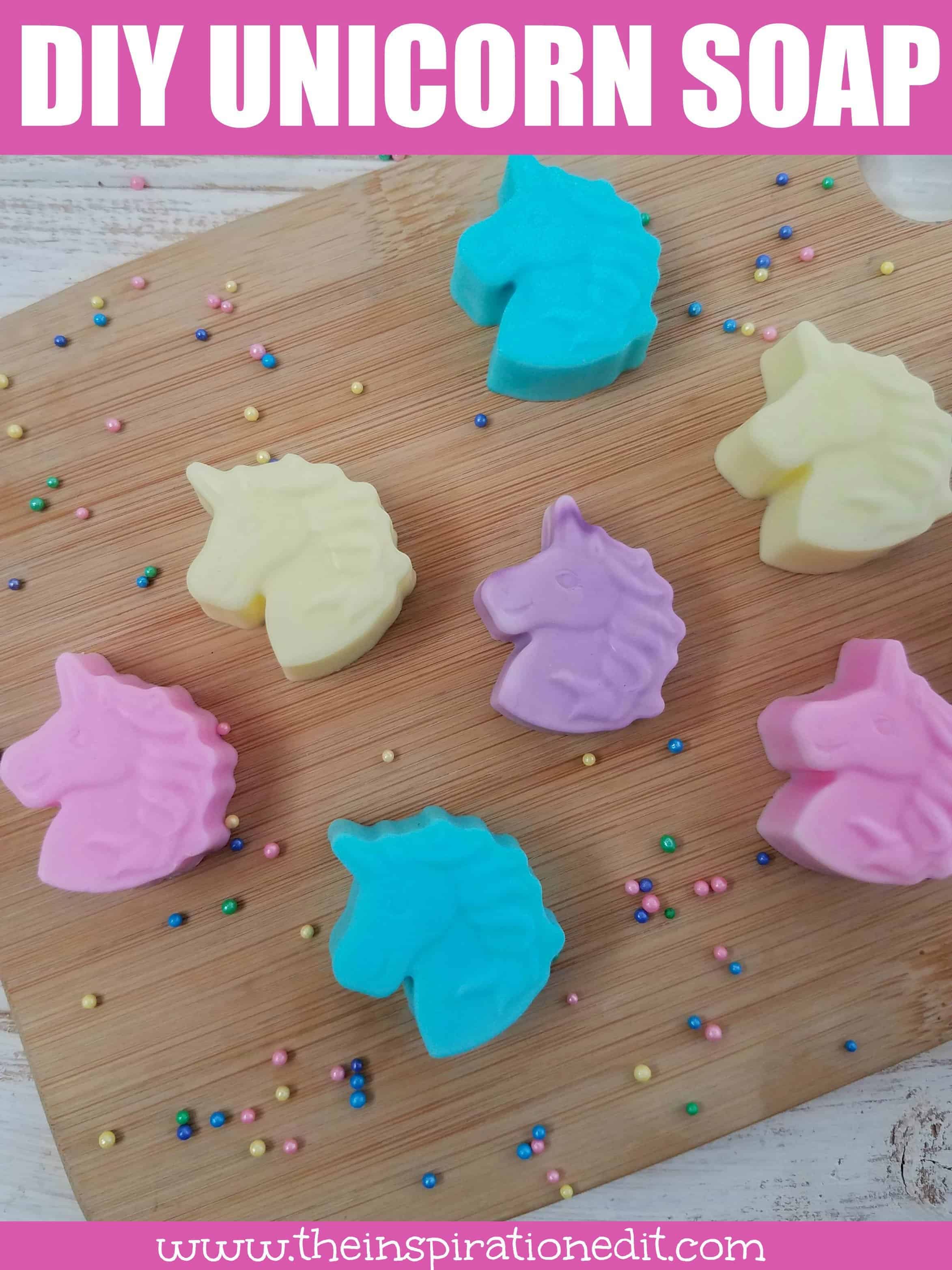 *I use affiliate links in this post. If you buy anything from my links I will earn a small commission*
Supplies Needed For This DIY Unicorn Soap Recipe
Optional: You could add an essential oil to help make the soaps smell better. Why not try Lavender, Ylang Ylang or Peppermint.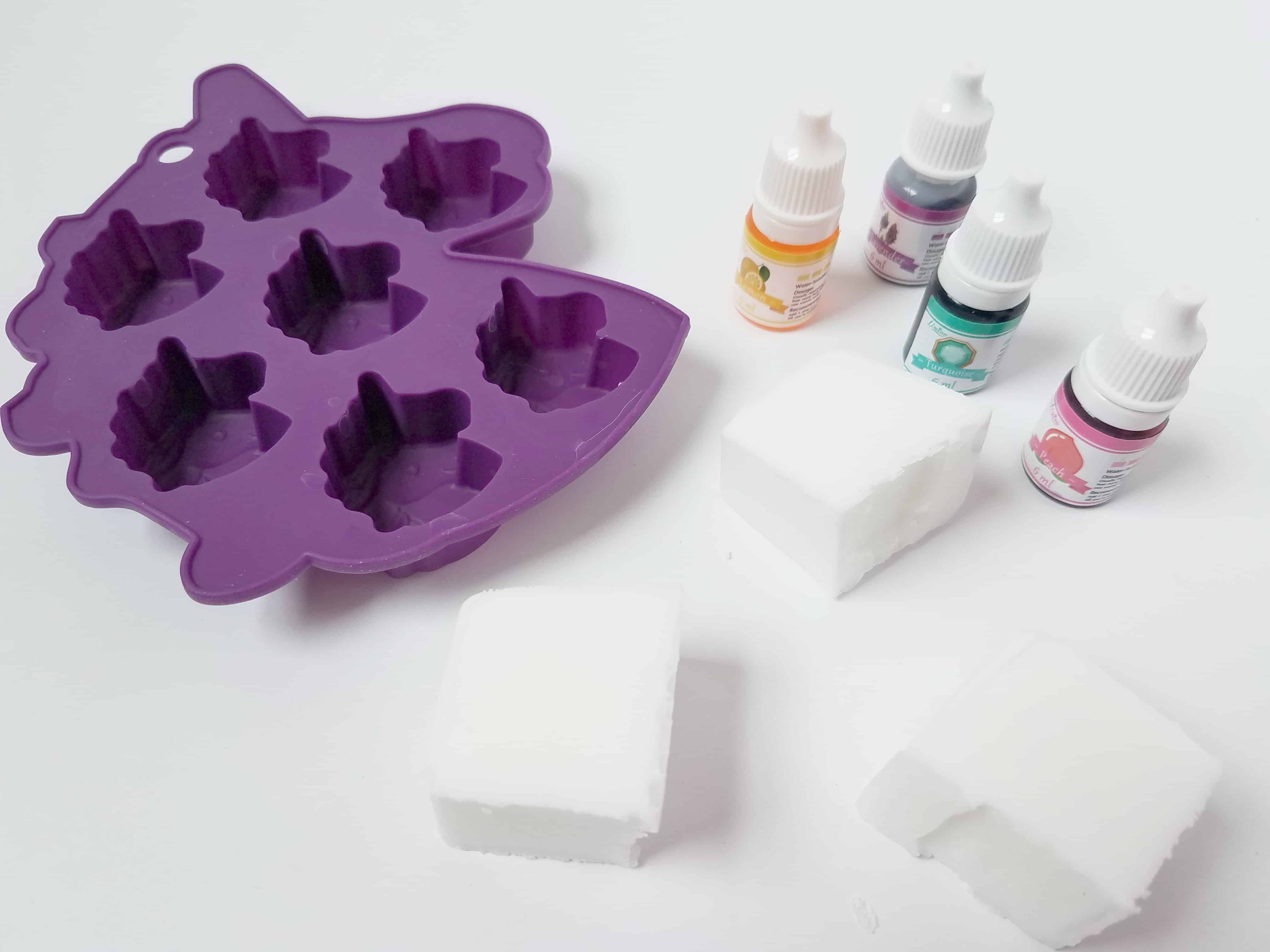 How To Make Homemade Soap
Here is a step by step tutorial to make these DIY Unicorn soaps.
Step One – Homemade Unicorn Soap
Melt the soap base in the microwave for 30 seconds. If not fully melted, heat in 10 second intervals until fully melted.
Step Two – Homemade Unicorn Soap
Stir in soap colorant.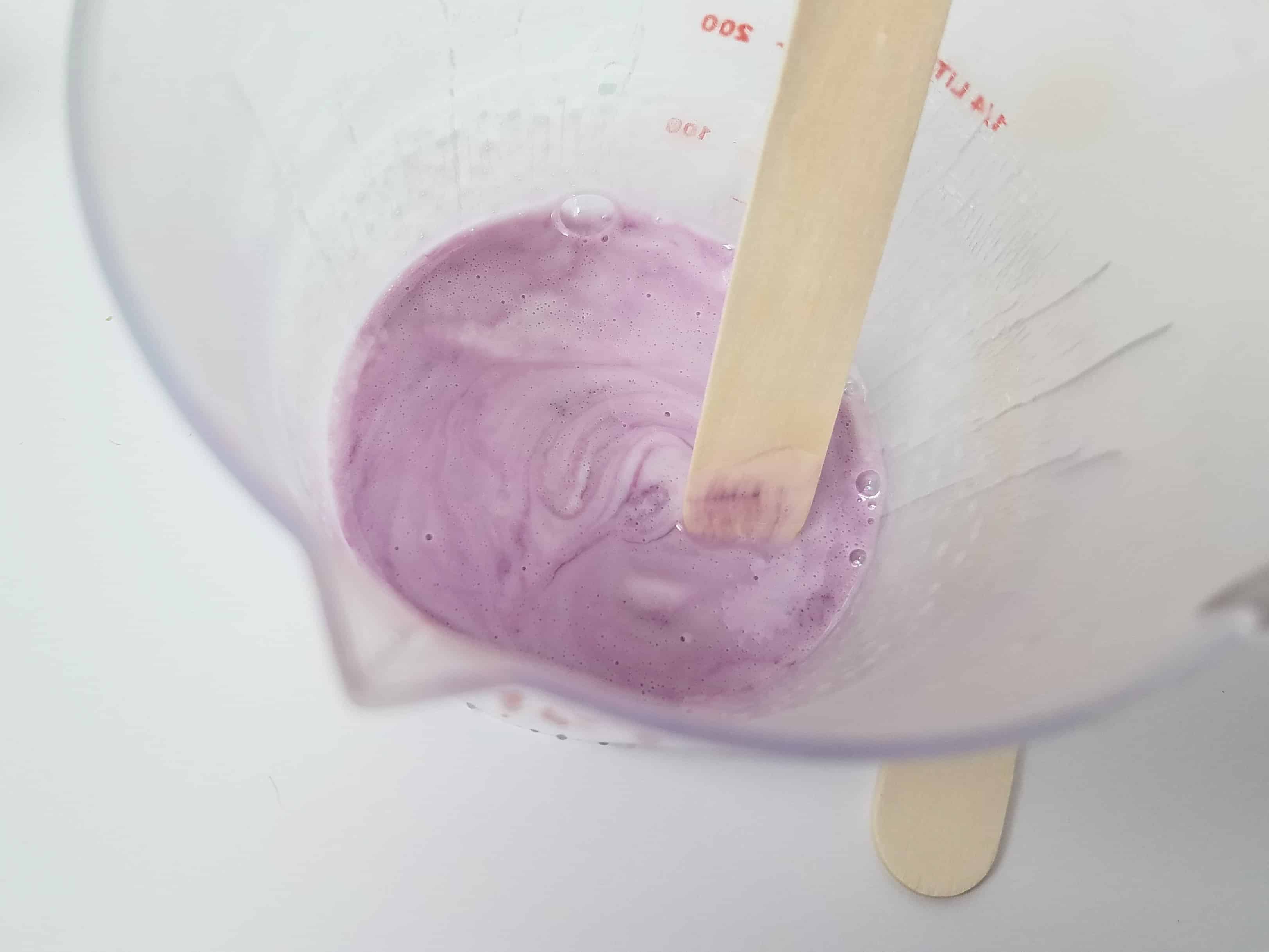 Step Three – Homemade Unicorn Soap
Pour into mold.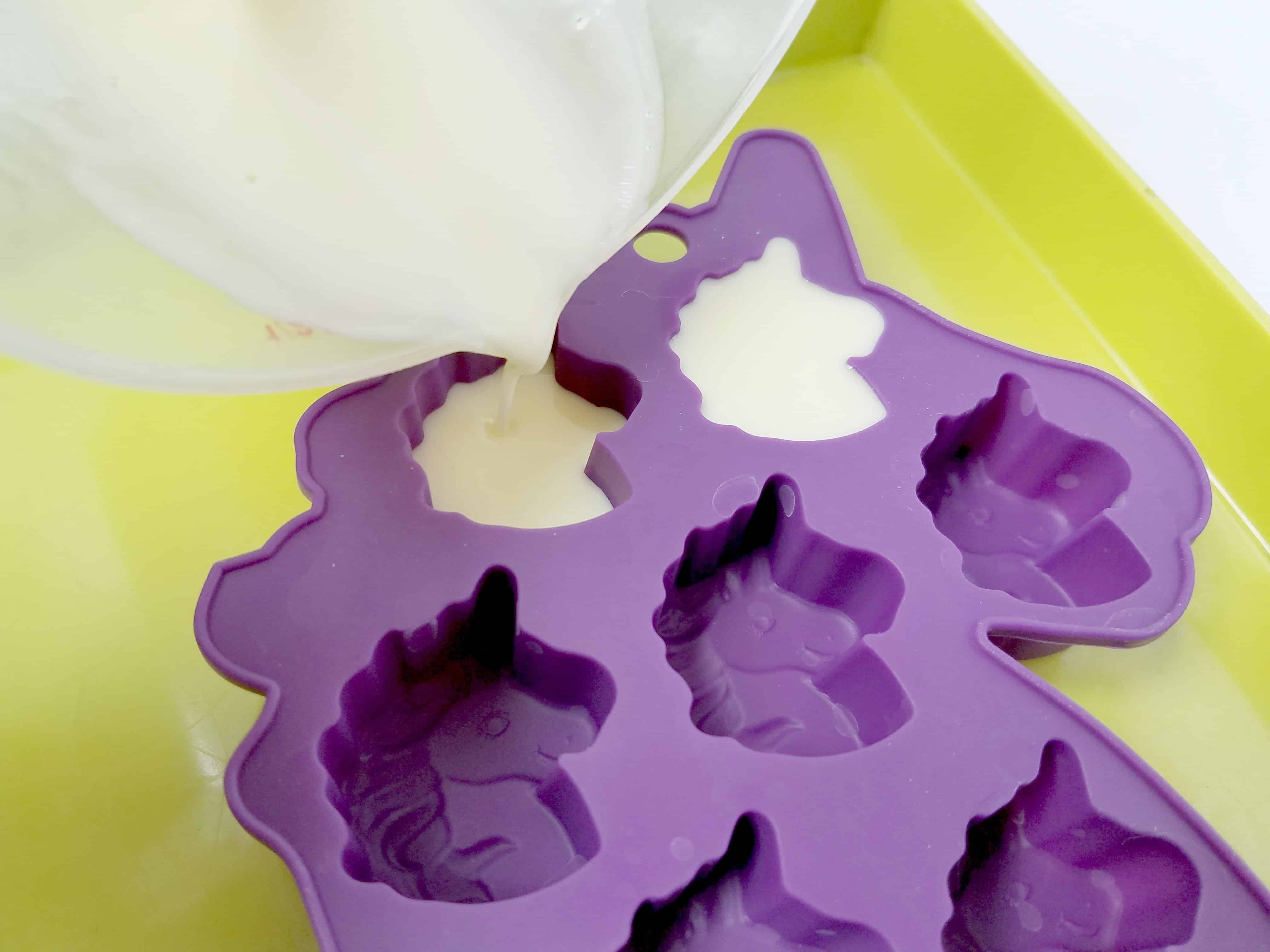 Step Four – Homemade Unicorn Soap
Let set for 1-2 hours, remove from mold.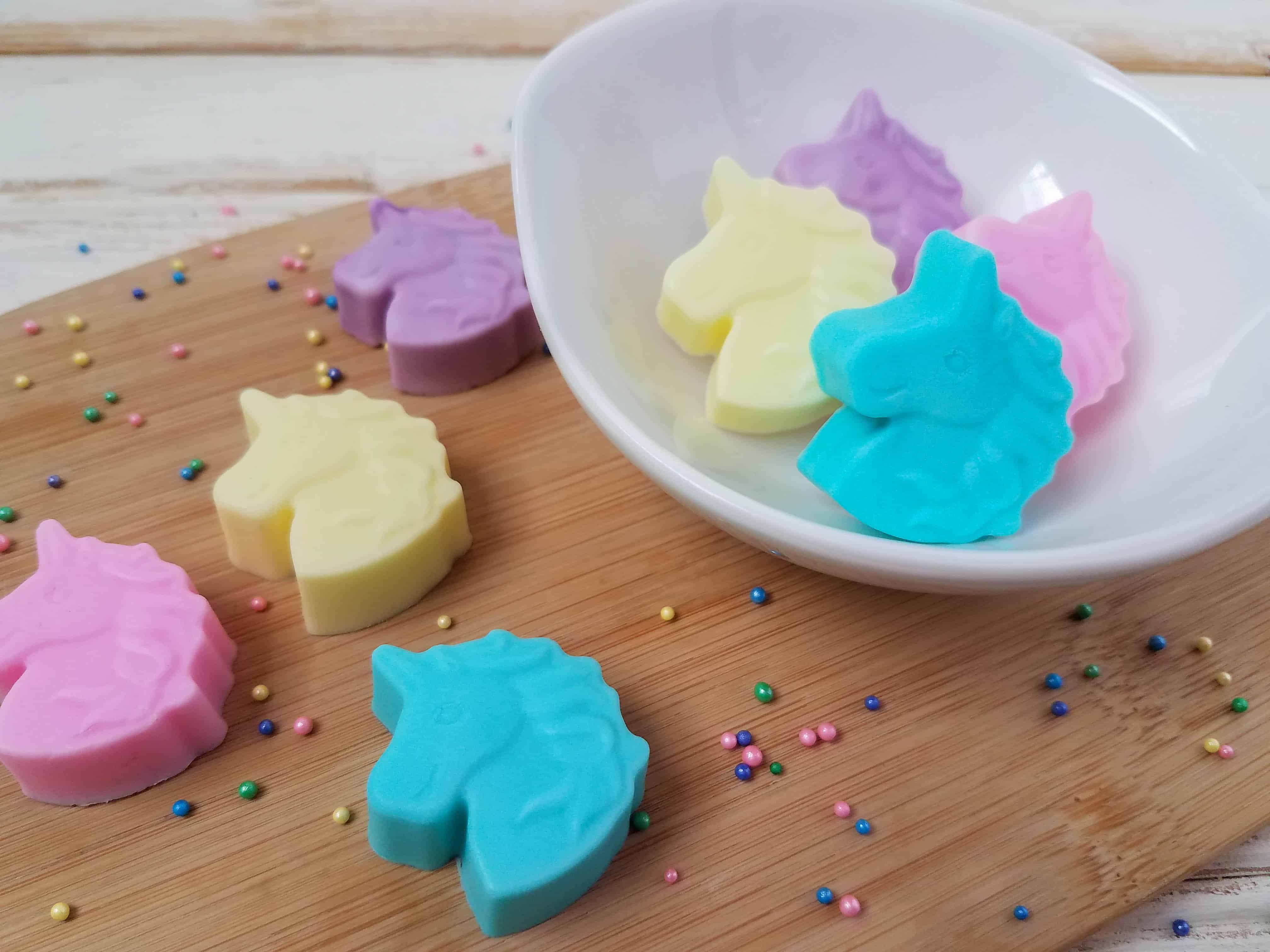 Your DIY Unicorn Soap is now ready. You can pop them in the bathroom or make them into a lovely homemade gift for a family member or friend!
You May Also Enjoy The Following DIY Tutorials: